Comics
Published October 4, 2019
Dawn of X Primer: 'Excalibur'
Prepare for the Dawn of X and October 30's 'Excalibur' #1!
As a new day dawns for mutantkind—established by Jonathan Hickman in HOUSE OF X and POWERS OF X—many of the X-Men (and, sometimes, their former enemies) will find themselves with new missions to take on.
Starting with Tini Howard and Marcus To's EXCALIBUR #1, Betsy Braddock—AKA the new Captain Britain—will fight across Otherworld to keep the Kingdom of Avalon at relative peace.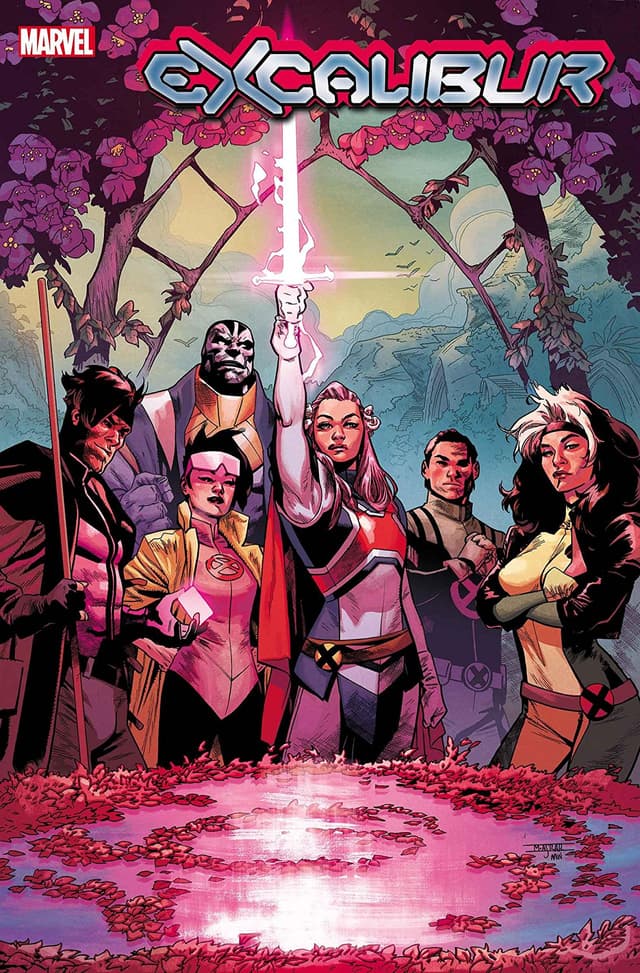 And to do that, Captain Britain unsheathes a new Excalibur...this one made up of familiar faces and one big surprise. Let's meet the team.
Captain Britain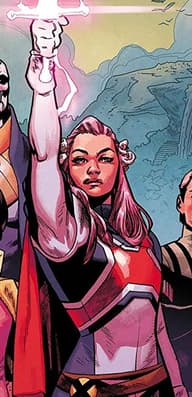 The mantle of Captain Britain—previously held by Betsy Braddock's brother Brian—has fallen into very capable hands. The hero formerly known as Psylocke certainly knows how to do whatever it takes to complete a mission, as seen in her time with various X-Men and X-Force squads over the years. Now, she has a very different set of responsibilities though as her new gig involves monitoring magical manifestations, taking a new kind of fight across the world, and—perhaps—managing a difficult group of teammates.
Rogue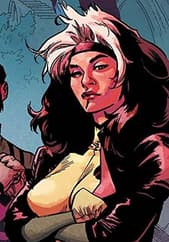 A leader in her own right, Rogue uses her energy, power, and memory absorption powers to fight for mutant rights. Though she and her new hubby Gambit spent most of last year on their own adventures, now the pair have joined forces with Betsy to keep a new corner of the Marvel Universe safe.
Gambit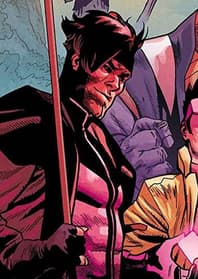 Now married to Rogue, the ragin' Cajun finds himself in a whole new world dealing with mutantkind as well as wedded bliss! Though the new mutant status quo will be a change for him, he's always good for a fight—especially with his ability to absorb energy and charge inanimate objects with them. His fabled past as a thief has also come in handy more times than most X-folks would like to admit!
Jubilee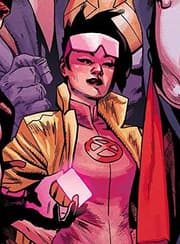 In recent years, Jubilee dealt with everything from vampirism to motherhood, but has emerged a stronger person for all of it. This one-time junior league X-Men member has proven herself not just an adept fighter, but a leader of her own squads, which is no small feat given the conception that her light-based pyrotechnics are little more than special effects. Despite this, Jubilation Lee has honed those talents to the point where she can conjure major explosions when needed.
Rictor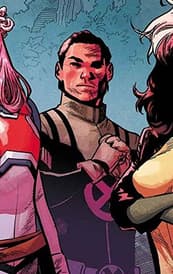 Able to shake the very ground we walk on, Rictor has mainly fought and served alongside the various forms of X-Factor over the years. With this transition over to a new locale and team, Ric will have the chance to not only work with a whole new group of mutants, but also show just how his powers can serve the greater good for man and mutant alike.
Apocalypse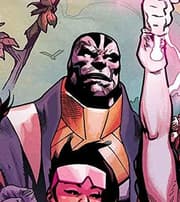 Perhaps the most surprising member of the new mutant alliance, Apocalypse continues to work with his new comrades, though many will have (rather justified) reservations. He currently sits with Magneto and Professor Xavier at the Autumn table of the Quiet Council of Krakoa, but more often than not, he's shown himself mostly concerned with making the population of Earth prove itself against not just himself, but his immensely powerful Four Horsemen. He still seems preoccupied with mutants directly displaying why they are superior, so his motives remain a mystery and he should be watched with caution.
Pre-order EXCALIBUR #1 at your local comic shop today, then pick it up on October 30!
The Hype Box
Can't-miss news and updates from across the Marvel Universe!