Comics
Published November 8, 2018
Didja Know... Fun Facts about Uncanny X-Men
Get some downright delightful details from across the history of the merry Marvel Multiverse!
Didja Know digs into the fun facts, strange stories, and divine details that helped build the hallowed halls of the House of Ideas!
Face front, Marvel Mavens! This week, we're proposing plenty of powerful praise for one of the most popular Marvel titles of all time, the UNCANNY X-MEN! With the new series set to start next Wednesday, November 14, we're taking a look back at the history of Marvel's merry mutants.
Didja Know… The original UNCANNY X-MEN wasn't always "Uncanny"?
Way back in 1963, Stan Lee and Jack Kirby launched a little title they called X-MEN and the world of comics never looked the same afterward. The book took some time to find its frantic way, even offering up riotous reprints for a few years, but the "All-New, All Different X-Men" of 1975 changed all that, and on the auspicious occasion of its 114th issue the cover proudly proclaimed it to be "Uncanny"!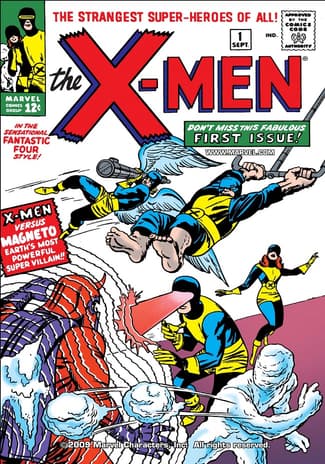 Now, interestingly enough, despite that marvelous moniker on the outside, the book didn't officially become UNCANNY X-MEN on the insides until issue #142, smack dab in the middle of a story entitled "Days of Future Past." It's true! Look it up! We'll wait, True Believers, and in the meantime we'll just add that the title ran a whopping 544 issues up through 2011.
Didja Know… UNCANNY X-MEN includes what might be the two most acclaimed X-Men stories ever?
Take a good gander at any list of X-Men fan-favorite fiction and you'll see two titanic tales popping up on each and every one…and both of 'em appeared in the original UNCANNY X-MEN run!
"The Dark Phoenix Saga" burned a fiery path through UNCANNY X-MEN #129-#138, a scintillating story of what happened when Jean Grey, the original Marvel Girl, transformed into the Phoenix and consumed an entire star, among other audacious atrocities. To this day, the tale's still spoken of in awe throughout the revering ranks of Marveldom.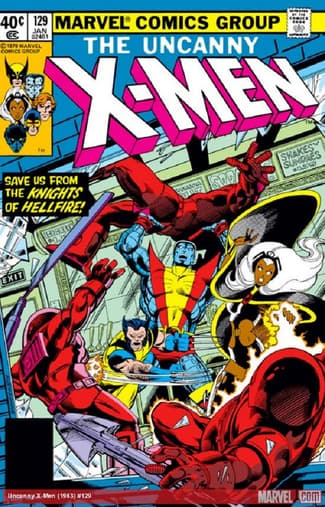 With barely a break after that, the Merry Mutants woke up to "The Days of Future Past" in UNCANNY X-MEN #141-#142 and met not only a choice crop of their future selves, but also a heaping helping of danger and doom. Check it out for yourself, Oh Frantic One, and see if we're not just telling tales out of Xavier's School for Gifted Youngsters!
Didja Know… One writer stuck with UNCANNY X-MEN for 17 years?
Solemn scribe Chris Claremont jumped onto the UNCANNY X-MEN train in 1975 and enjoyed himself so much in creating chaos for the harried heroes that he stayed on until 1991! During those years he cunningly created characters and concepts in the book that continue to resonate throughout the halls of the House of Ideas.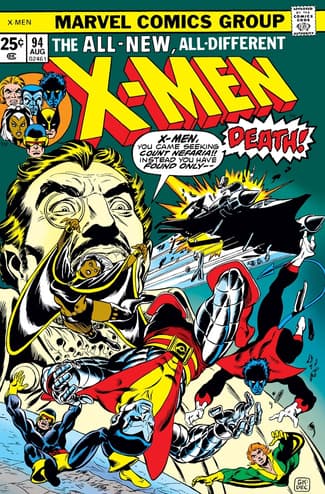 Chris returned to later launch other X-titles, including various versions of UNCANNY X-MEN, but if we were cornered by a crowd of Marvel Zombies and pressed to guess where his heart rested, we'd say that original run of UNCANNY X-MEN still sets a smile on his creative countenance!
Peruse these eye-poppin' publications with Marvel Unlimited right now! Then visit your local comic shop to read UNCANNY X-MEN #1 next Wednesday!
The Hype Box
Can't-miss news and updates from across the Marvel Universe!