Comics
Published January 30, 2020
Didja Know... The History of The Daily Bugle
Didja Know digs into downright delightful details from across the merry Marvel Multiverse!
Didja Know digs into the fun facts, strange stories, and divine details that helped build the hallowed halls of the House of Ideas!
Heroes have series; teams have series; heck, even villains have series—but a newspaper? Hey, we're Marvel Comics, the House of Ideas, y'know? So why not!?
AMAZING SPIDER-MAN: DAILY BUGLE #1 starts the presses on an all-new five-issue series that will be grabbing headlines before you can say "J. Jonah Jameson has halitosis!"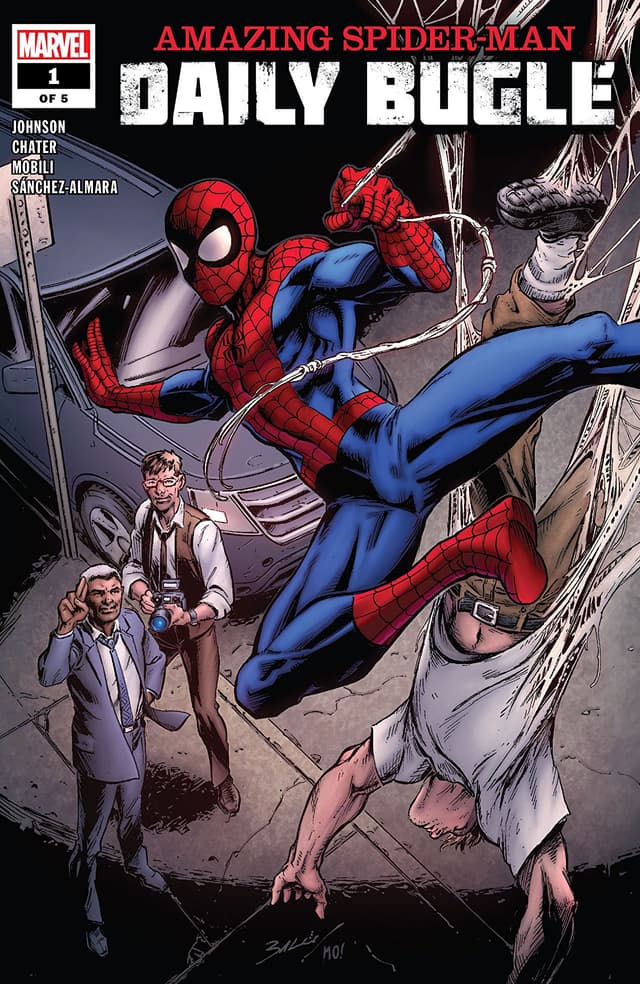 And before you say, "Huh? Wha? Why?" we're gonna give you three good and weirdly way-out reasons why The Daily Bugle's not just any ol' building, Bunky!
Didja Know… The Bugle once published a magazine edited by Carol Danvers?
First and foremost, friends, The Daily Bugle's a newspaper—or what you might call a news outlet today—and been around since the day of the dinosaurs or thereabouts. And in all that time it's branched out to publish a buncha things, like Woman Magazine.
See, back in MS. MARVEL (1977) #1, ol' Jameson had his head all wrapped around the Bugle's sloppy sales and hired ex-Air Force officer Carol Danvers right on the spot to take over Woman. JJJ didn't dish with all the Women's Lib that he thought had crept into the mag, and wanted Carol to steer back to what he thought ladies would like.
...Have you ever met Carol Danvers?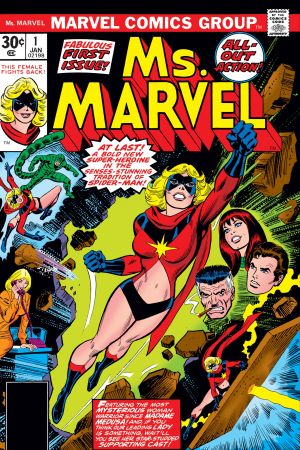 She immediately amped up the Women's Lib and, though experiencing blackouts while she dug deep into her then-new double-life as a Super Hero, juggled Jameson's Jurassic judgments and Woman in fine fashion. She, of course, was rewarded with a spiteful sacking in MS. MARVEL (1977) #22. The magazine then marched on under the management of Tracy Burke, but Carol flew to heights never seen before across the 616, embodying the super spirit she once managed to imbue the mag with.
Didja Know… The Daily Bugle hired, fired, and memorialized an actual super villain?
Feckless and friendless Frederick Foswell, reporter for The Bugle made his dashing debut with his own double-life as the masked baddie Big Man in AMAZING SPIDER-MAN (1963) #10 and managed to control the corrupt criminal community of the Big Apple without anyone suspecting—including his boss, J. Jonah Jameson.
All well and good—at least for action and adventure aficionados—but Fred was outed and arrested in significantly short order and then, get this, rehired by Jonah in AMAZING SPIDER-MAN (1963) #23! In Jameson's debt, Foswell inked a deal to become an informant for the cops as "Patch," but in a rehash of his recidivism he tried to be the Big Man again in the new kingdom carved out by the Kingpin.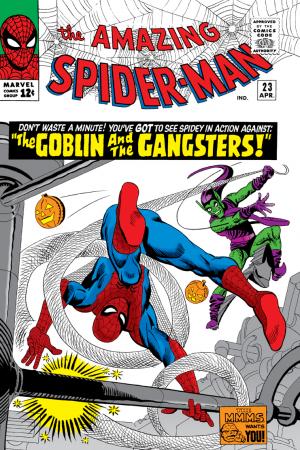 As could only happen in comics, the little man lucked into a life as a lieutenant for the Wilson Fisk, but bit a bullet the hard way on a freakish foray into the sewers and lost that life all together. You'd think with a crazy criminal career like that he'd be vilified not victorious, but JJJ (being who he is) memorialized Frederick Foswell as a "hero" in the pages of, yep, The Daily Bugle. Go figure, Frannie!
Didja Know… The Daily Bugle also hired a Golden Age super hero as a columnist?
Before this becomes a jumpin' J. Jonah Jameson lovefest, let's try to get through one of these without even mentioning him, huh? Let's instead swing our sights over to…the Phantom Reporter! Ooooohhh!
Richard Jones only had one adventure back in the days of Marvel's predecessor Timely Comics, and that rolled out in DARING MYSTERY COMICS (1940) #3. Flash forward to modern times, and Jones and his alter-ego the Phantom Reporter—don'tcha just love that moniker?—work from a peaceful slumber in suspended animation with 11 other costumed cut-ups from the 1940s in THE TWELVE (2007) #1. And did they have a bit o' bad luck fitting into the 21st century? Well, they did, yes!
Then Jones got lucky. Not Foswell-level lucky, but lucky nevertheless. See, Sam Kingston, the Syndicated Columnist Editor for The Bugle, came a'callin' one day and hired Jones—a reporter ('natch) during the dark days of World War II—to write all about life in that high-octane era so that peeps now would dig it. The concept clicked with all concerned and we assume the column still clocks in today… Better buy a Bugle and brush up on it now, Effendi!
Peruse these eye-poppin' publications with Marvel Unlimited right now! Then pick up AMAZING SPIDER-MAN: THE DAILY BUGLE #1 at your local comic shop today!
The Hype Box
Can't-miss news and updates from across the Marvel Universe!