Comics
Published July 28, 2020
Didja Know... The Thrilling Theater of Thor
Didja Know digs into the fun facts, strange stories, and divine details that helped build the hallowed halls of the House of Ideas!
Okay, we admit it, True Believers…we've been lazy, we've been lax; heck, we've even been laconic! We've been giving short shrift to one of Marvel's top titans, but we're gonna make it up to him here and now with an entire Didja Know dedicated to the first three stories ever about the God of Thunder himself, the Mighty Thor!
And not without good reason! Not only is Asgard's Favorite Son currently starring alongside the Avengers in EMPYRE, he's also got a brand-new self-titled—and if we may say so—swingin' series called, what else? THOR, by Donny Cates and Nic Klein! Yea, verily! 'Tis good!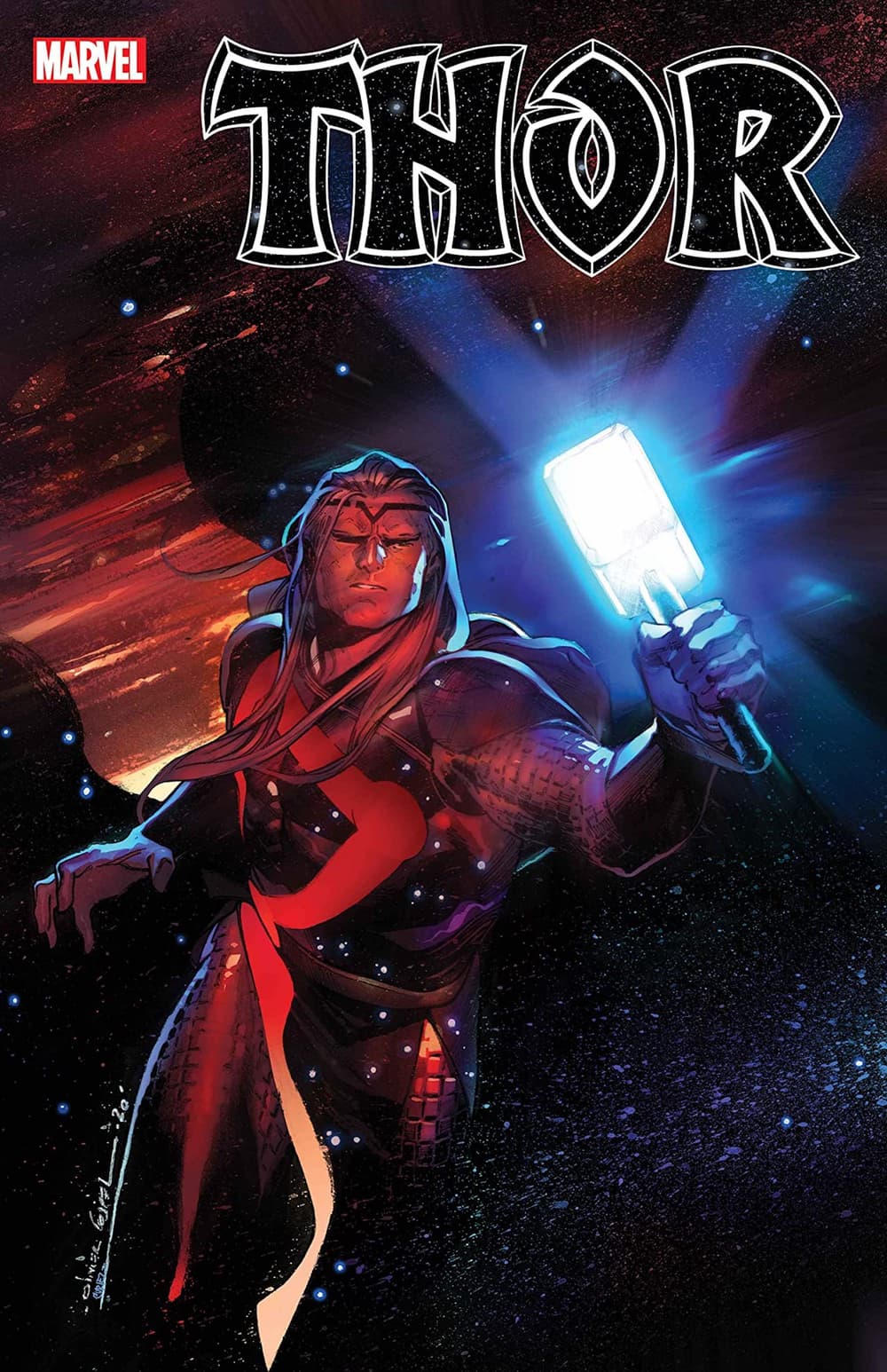 Time to hitch a ride on the Rainbow Bridge, bunky, as we examine the outstanding origins of the Odinson!
Didja Know… Thor stole his first series from some monsters?
See, back in the earliest days of the Marvel Universe, not every dazzling debut of a Marvel superstar arrived in their own title—nossir! For Thor, he flew out of nowhere and plunked right down in an existing mag with the moniker of JOURNEY INTO MYSTERY (1952)…and booted out its usual uglies.
Launched in 1952, JOURNEY INTO MYSTERY swiftly spotlighted weird and wonderful science fiction and fantasy tales to thrill and chill, many of which featured monsters. It was the book that bombarded readers with beasts named Monstro, Zog, Shagg, Bombu, and even Spragg! By 1962, though, the writing was on the wall and Super Heroes had captured the imaginations of a legion of comic fans, and opened the door to a bit o' thunder from above.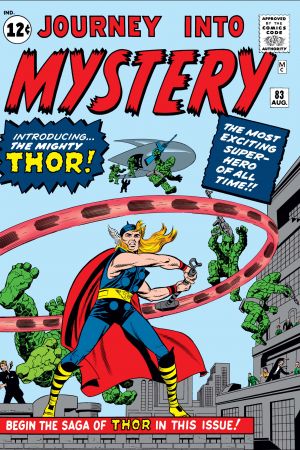 Didja Know that to ease the transition from monsters to Asgardian action, Thor's first tale in JOURNEY INTO MYSTERY (1952) #83 featured freakish fiends that wouldn't have been out of place a few years previously? That's right! The Stone Men from Saturn helped our hunky hero out with kicking off Thor's stories in the book, and one o' the rocky reprobates was even named Gorr! How's that for upholding tradition?
Didja Know… Thor's first real foe was a dictator?
Lissen, kids; not every costumed crimebuster gets to start out with a Green Goblin, a Doctor Doom, a Magneto, or even a Stilt-Man! Sometimes they must settle for a crafty character with a penchant for pistols, just like the Odinson did in JOURNEY INTO MYSTERY (1952) #84!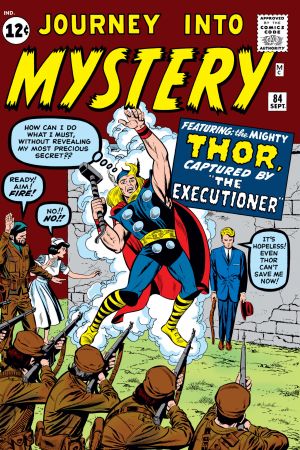 After running the Rock Men back to Saturn, the Thunder God turned his attention to a guy known as Comrade Executioner, a penny-ante poseur who was throwing his weight around in a little South American country called San Diablo. Unmistakably a story from the early '60s, Don Blake (Thor's altruistic alter-ego) jetted down to the sunny place with a kind of early version of Doctors Without Borders, and stumbled right into the crosshairs of the dastardly dictator. Did Thor quickly take care of business there? Hey, does Aunt May stock up on Geritol every time there's a sale?
Didja Know that JOURNEY INTO MYSTERY #84 also features an oddity concerning Thor's famous hammer? Back in the day, it had its own mortal disguise as Doc Blake's old walking stick, and the physician would tap it on the ground to change himself into Thor and the stick into the mystical mallet Mjolnir. Well, check out this story for a rare moment when Blake uses his stick to summon up a storm—without calling on Thor or the hammer!
Didja Know… Thor and Loki were not brothers at first?
Say thee nay! Thou thinkest we be mad? Thor and Loki not brothers? Shut the door! But, alas, 'tis true, and furthermore, it kinda took a while before the familial connection was energetically established and the two Asgardians would enter into their famous brotherly love-hate relationship forever more.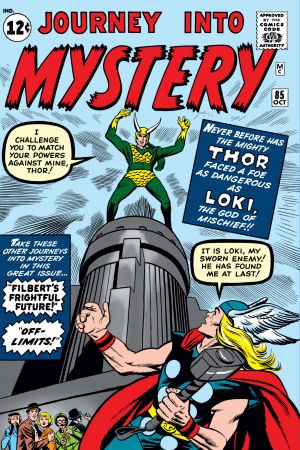 So, the God of Mischief first appeared in JOURNEY INTO MYSTERY (1952) #85 to bedevil Thor, and in that story he's simply the Thunder God's "ancient enemy" and a particularly evil one at that. From that moment on, Loki checked in to Earth just about every other issue to make sure Thor never forgot him, but it wasn't until a year or more later, in JOURNEY INTO MYSTERY (1952) #94, when ol' Goldilocks acknowledged their crazy kinship.
One last DK for ya, bunky! Didja Know that JOURNEY INTO MYSTERY #85 is also the very first mention of Mjolnir being made from "Uru" metal? Boy, if this isn't the Marvel Age of Dynamic Declarations, we just don't know what would be!
Peruse these eye-poppin' publications with Marvel Unlimited right now!
The Hype Box
Can't-miss news and updates from across the Marvel Universe!