Comics
Published June 26, 2018
Donny Cates Continues his Mad Titan Tale with Thanos Legacy
Donny Cates, Gerry Duggan, and Brian Level connect "Thanos Wins" with Infinity Wars!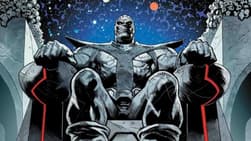 "Things are about to get brutal again."
On September 5, "Thanos Wins" writer Donny Cates joins Gerry Duggan and artist Brian Level for the latest chapter in the mind-bending saga of the most vicious villain in the Marvel Universe. Prepare to witness the madness of the Titan in THANOS LEGACY #1!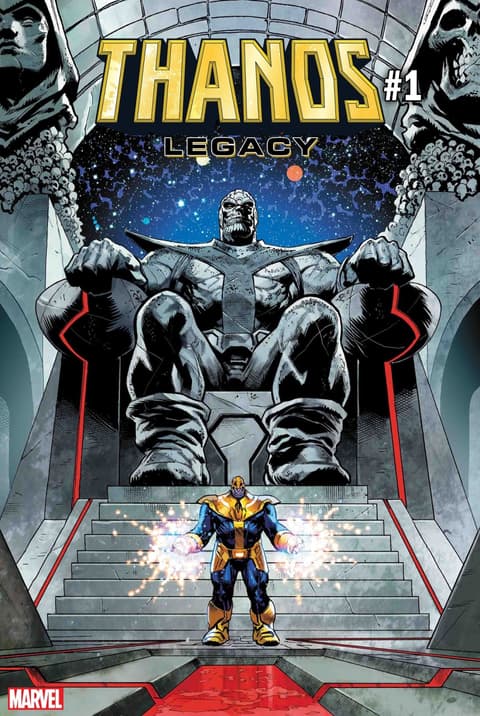 Editor Jordan D. White offers a few insights on what to expect from this massive one-shot: "Donny is cooking up a 20 page story that answers the questions you're definitely going to have regarding the mind-blowing events of INFINITY WARS PRIME…while Gerry Duggan is writing a story about the connection between Thanos and Requiem. Both shine new lights on the villain of INFINITY WARS and how the story comes from what came before."
As Duggan explores Thanos' link to Requiem, Cates returns to answer how the Mad Titan's journey back from the future in "Thanos Wins" will impact the world-shattering events of INFINITY WARS. And the latter offers an ominous tease of the story to come... "THANOS LEGACY is a kind of thematic sequel to the 'Thanos Wins' storyline that Geoff Shaw and I created. It follows the missing time from the end of Thanos' journey at the end of everything to...well, you'll see," explains Cates. "It's an absolute blast to step back into the Mad Titan's story and to give voice to my favorite monster again. If you dug 'Thanos Wins', this is a story you won't want to miss! Things are about to get brutal again."
Read the calamitous cosmic action in THANOS LEGACY #1, by Donny Cates, Gerry Duggan, and Brian Level, on September 5!
The Hype Box
Can't-miss news and updates from across the Marvel Universe!