Comics
Published January 12, 2018
Download Episode 324 of This Week in Marvel
Enjoy the latest episode of the official Marvel podcast, with comics, movies, TV, games, and more!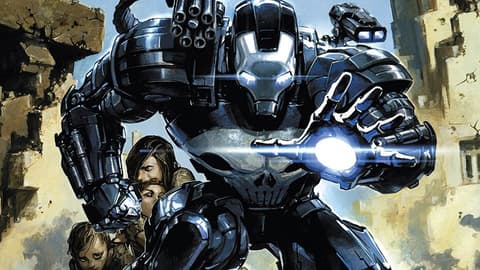 Gather the family 'round the fireplace, folks – it's a new episode of the official Marvel podcast, This Week in Marvel!
In this installment, Ryan asks you to Tweet embarrassing words, Tucker knows too much about the wizarding world, Alex is mystified by mobile games, and the team gives you everything you need to know about the latest in Marvel comics, TV, gaming, and more. Plus! Ryan talks to DESPICABLE DEADPOOL writer Gerry Duggan about his new series INFINITY COUNTDOWN and all things Marvel Cosmic (check out an extended version of the chat here!)
Download episode #324 of This Week in Marvel from Marvel.com, check out Marvel Podcast Central, grab the TWiM RSS feed, and subscribe to This Week in Marvel on iTunes so you never miss an episode! Then head over to our Soundcloud hub to listen to the entire run of the show!

With new episodes every Friday (or so!), This Week in Marvel delivers all the Marvel discussion and news—from comics to TV to film to video games to toys and beyond! TWiM is co-hosted by Marvel VP & Creative Executive of New Media Ryan "Agent M" Penagos, Marvel.com Assistant Editor Tucker Markus, Assistant Manager of Social Media Alex Lopez, Marvel.com Editor Eric Goldman, and Marvel.com Assistant Editor Christine Dinh. We want your feedback, as well as questions for us to answer on future episodes, so tweet your questions, comments, and thoughts about TWiM to @AgentM, @tuckermarkus, @chrissypedia, @TheEricGoldman, or @Marvel with the hashtag #ThisWeekinMarvel!
The Hype Box
Can't-miss news and updates from across the Marvel Universe!