Comics
Published June 6, 2019
Drawing Luke Skywalker with 9 Different 'Star Wars' Artists
Read 'Star Wars: Age of Rebellion - Luke Skywalker' #1, then see how the Jedi has been visualized throughout the decades!
Cantina Comlink is your weekly smuggler's run to spotlight Star Wars comics as only Marvel can make 'em!
Hey, Star Warriors! If you're anything like us, you're locked and loaded to check out artist Chris Sprouse's take on the Rebellion's greatest hero in this week's Greg Pak-written STAR WARS: AGE OF REBELLION – LUKE SKYWALKER #1.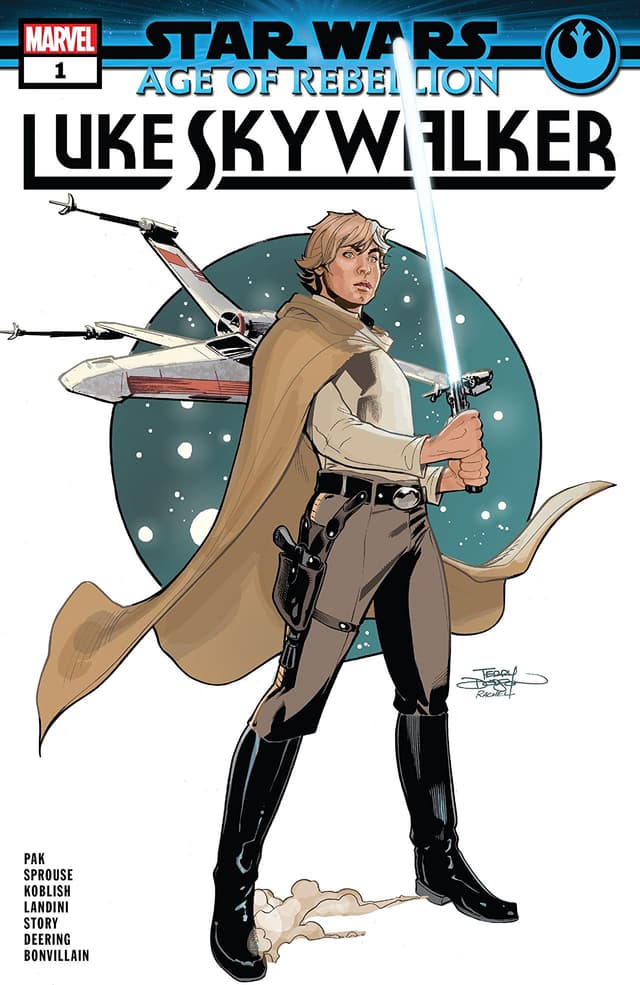 Luke's a lucky guy, having been illustrated by some of the top comic book artists in the business over the years, stretching all the way back to the classic Marvel Star Wars era of the 1970s and 1980s. With that in mind, we're going to take a loving look at just a few of the many fine creative people who've drawn our favorite Jedi and expanded upon his legend.
Howard Chaykin
The very first comic artist to draw Luke, Chaykin joined with writer Roy Thomas on the original adaptation of A New Hope—we used to just call it Star Wars—back in 1977. And it's a bona fide, one-of-a-kind classic in its own category.
Carmine Infantino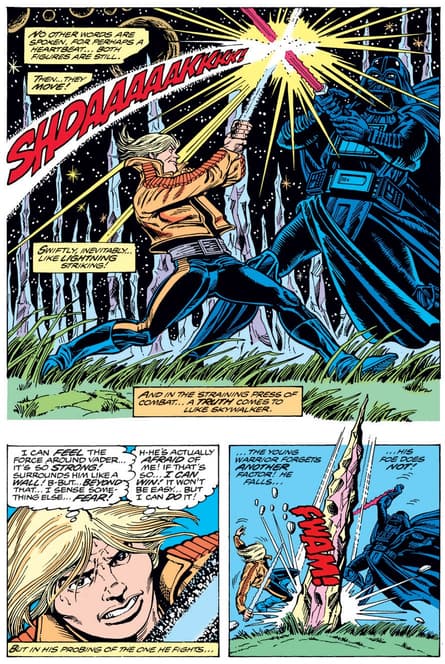 Talk about your legends… Infantino joined the Marvel series on STAR WARS #11 and stayed all the way through ish #37. His pre-Empire Strikes Back Luke—seen above—stands apart from all others, a unique take on the young hero.
Michael Golden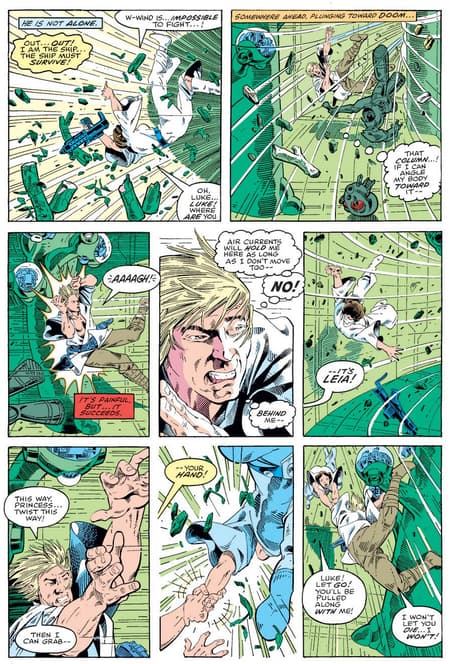 Golden only ever took on the task of delineating Luke for one issue of the original series, in STAR WARS #38, but seek it out of you can—it must be seen to be believed!
Al Williamson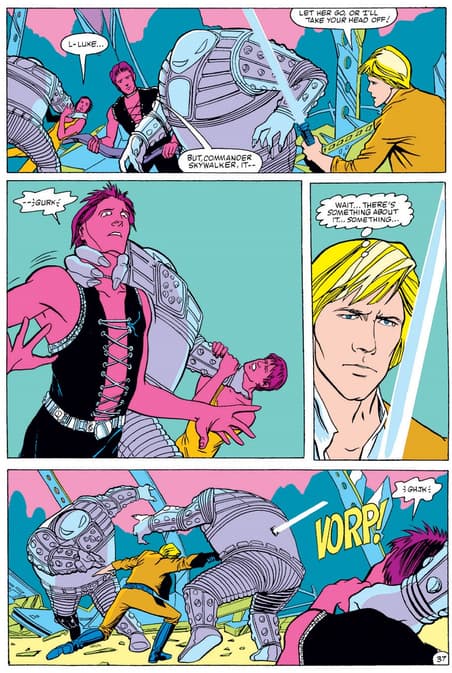 The first woman to draw Luke Skywalker for Marvel, Martin came on board in STAR WARS #100 to help bring Skywalker and his friends' story to a close in the classic Marvel era several issues later.
John Cassaday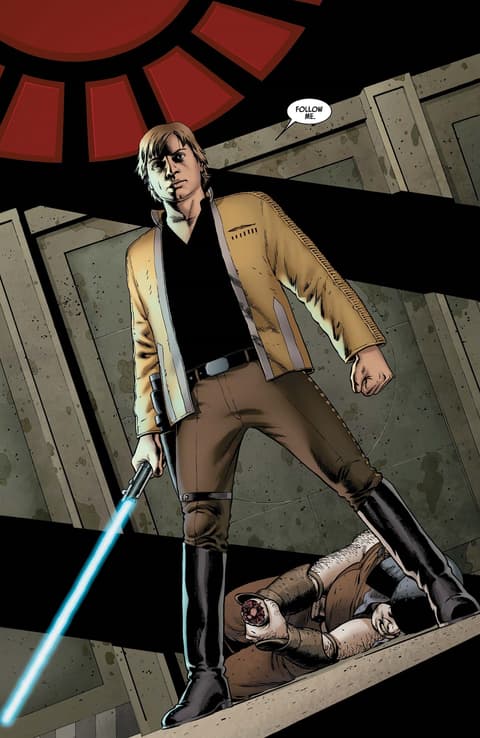 Who better to inaugurate the modern Marvel Star Wars main title than one of the industry's modern masters? Cassaday's stunning portrayal of Luke made us all believe the farmboy-turned-warrior had come to life on the printed page in STAR WARS #1.
Stuart Immonen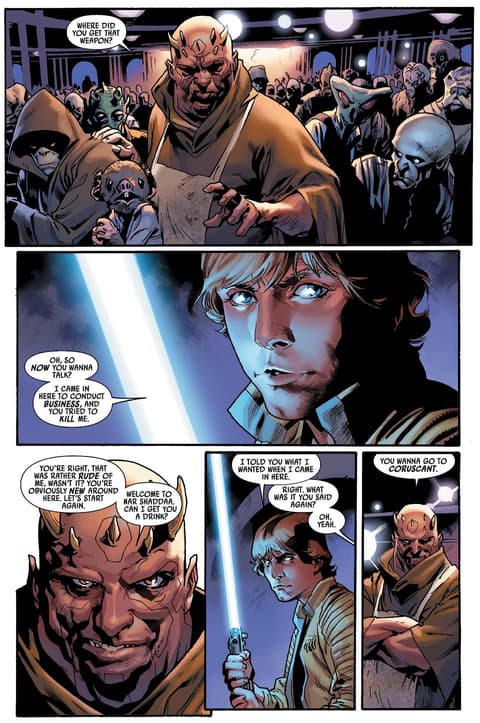 And who better to follow Cassaday on the series than another modern master with his own signature style? Immonen joined the Rebellion in STAR WARS #8 and quickly made the series his own, perfectly capturing Luke Skywalker's handsome, boyish features in his own way.
Mike Deodato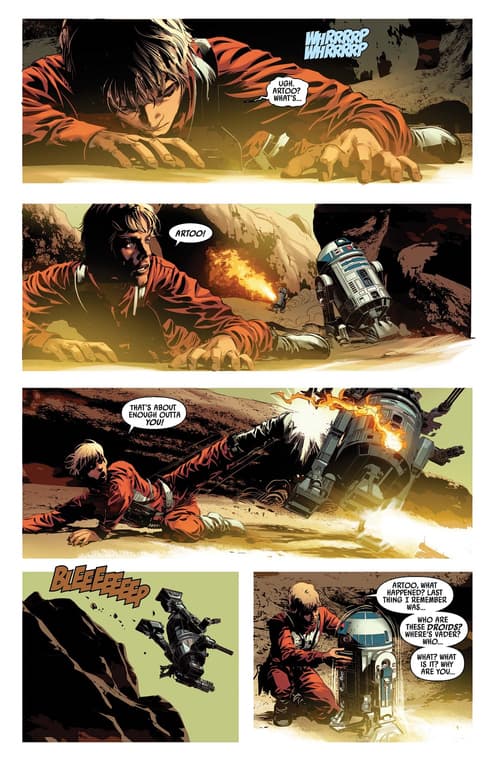 A longtime fan-favorite artist for his work in the Marvel Universe, Deodato jumped into the fray in STAR WARS #13 to accelerate Skywalker into artistic hyperdrive.
Mike Mayhew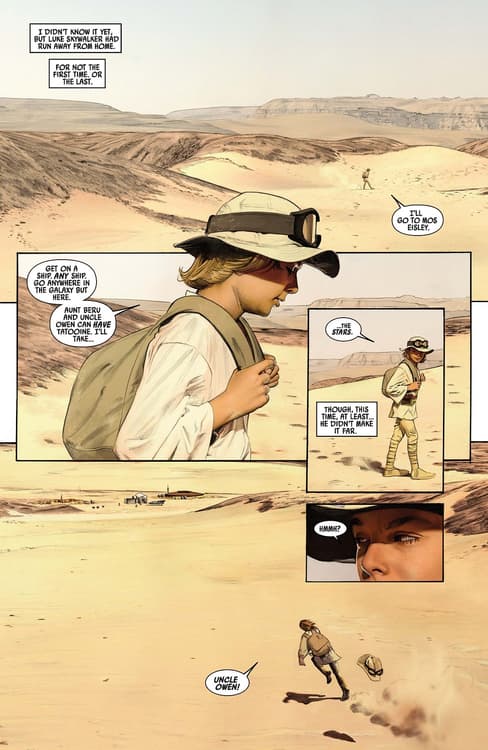 The Hype Box
Can't-miss news and updates from across the Marvel Universe!