Comics
Published January 22, 2019
Writer Eve Ewing to Relaunch 'Marvel Team-Up' this April
Ms. Marvel and Spider-Man join forces for the first arc of the brand-new series!
As announced today in the Chicago Tribune, one of the most iconic series in the history of the House of Ideas makes its grand return in April with MARVEL TEAM-UP #1!
Written by Eve Ewing with art by Joey Vazquez, the first arc of the new ongoing tale will see Kamala Khan and Peter Parker take on the eponymous task as the mind-bending and magnificent new series begins!
After a science demonstration at Empire State University goes awry, Ms. Marvel and Spider-Man find themselves tangled up in the same chaotic adventure. So is it destiny? Or disaster?!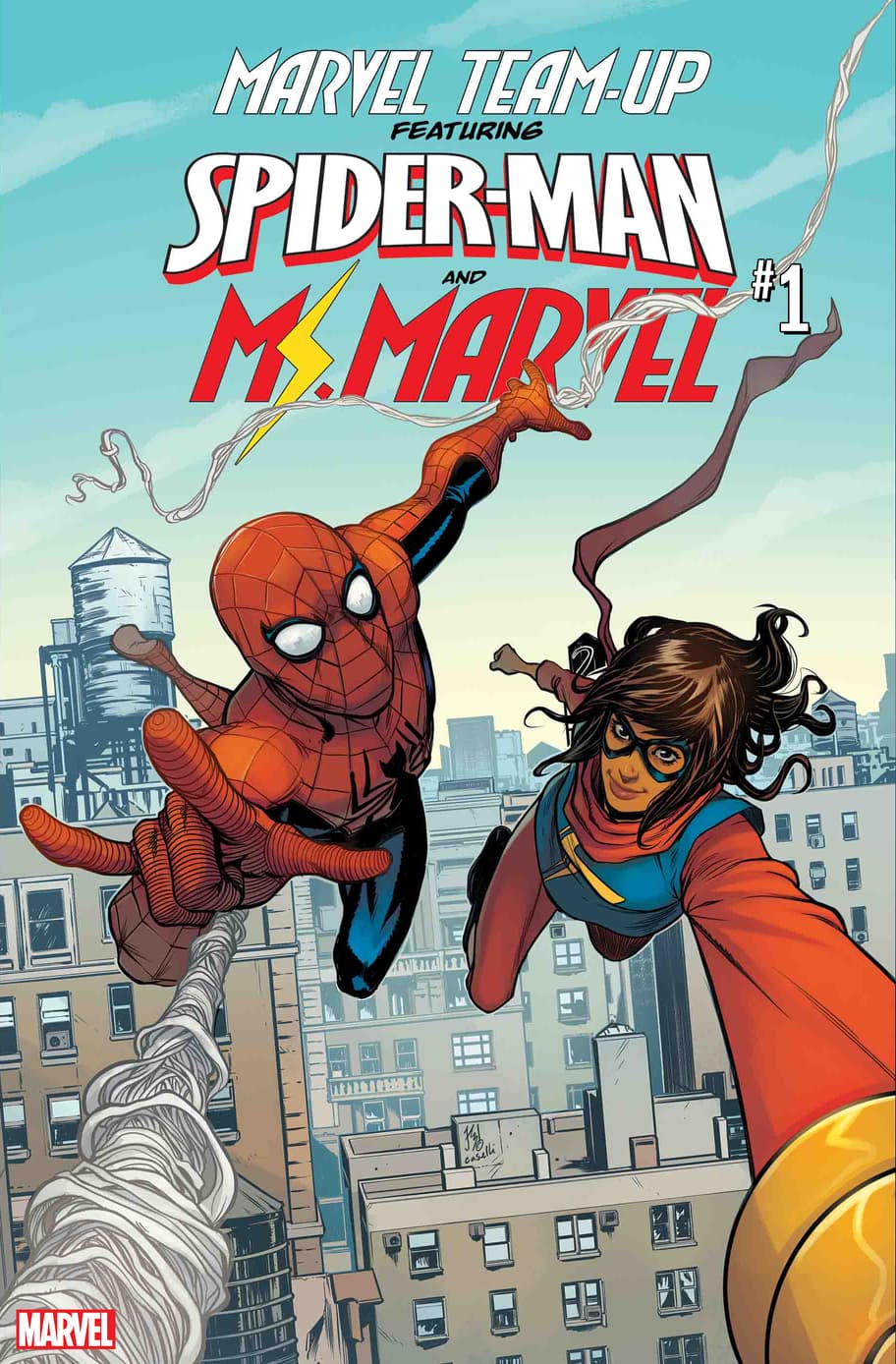 Marvel.com sat down with Ewing to get some insights on what to expect from the new series...
Marvel.com: This is one of the early projects in what's already certain to be a long comic book career for you. What have you learned so far from your work on IRONHEART that you found yourself applying in MARVEL TEAM-UP?
Eve Ewing: I appreciate the vote of confidence! I would say two things: one is my own process as a writer and how I go from an idea to a pitch to an outline to pages. Just the nuts and bolts of script-writing.
And the second thing is really leaning into the virtue of go big or go home. (Embiggen or go home?) When I was pitching my first Ironheart arc, I had great conversations with both Alanna Smith and Greg Pak where they encouraged me to kind of unchain my rational brain and remember that in Super Hero comics, there is no such thing as too big, too wild, too absurd. Anything can and does happen. So when I first came up with the idea for this story arc, I was like...is this doing too much? And Alanna said, "This is completely weird and I like it."
Marvel.com: What's the most enjoyable part of being able to pair up two unlikely teammates in this series?
Ewing: I mean, they're just two characters that I adore and think are so fun. I'm enjoying getting into each of their heads and working through their strengths, weaknesses, anxieties, and challenges.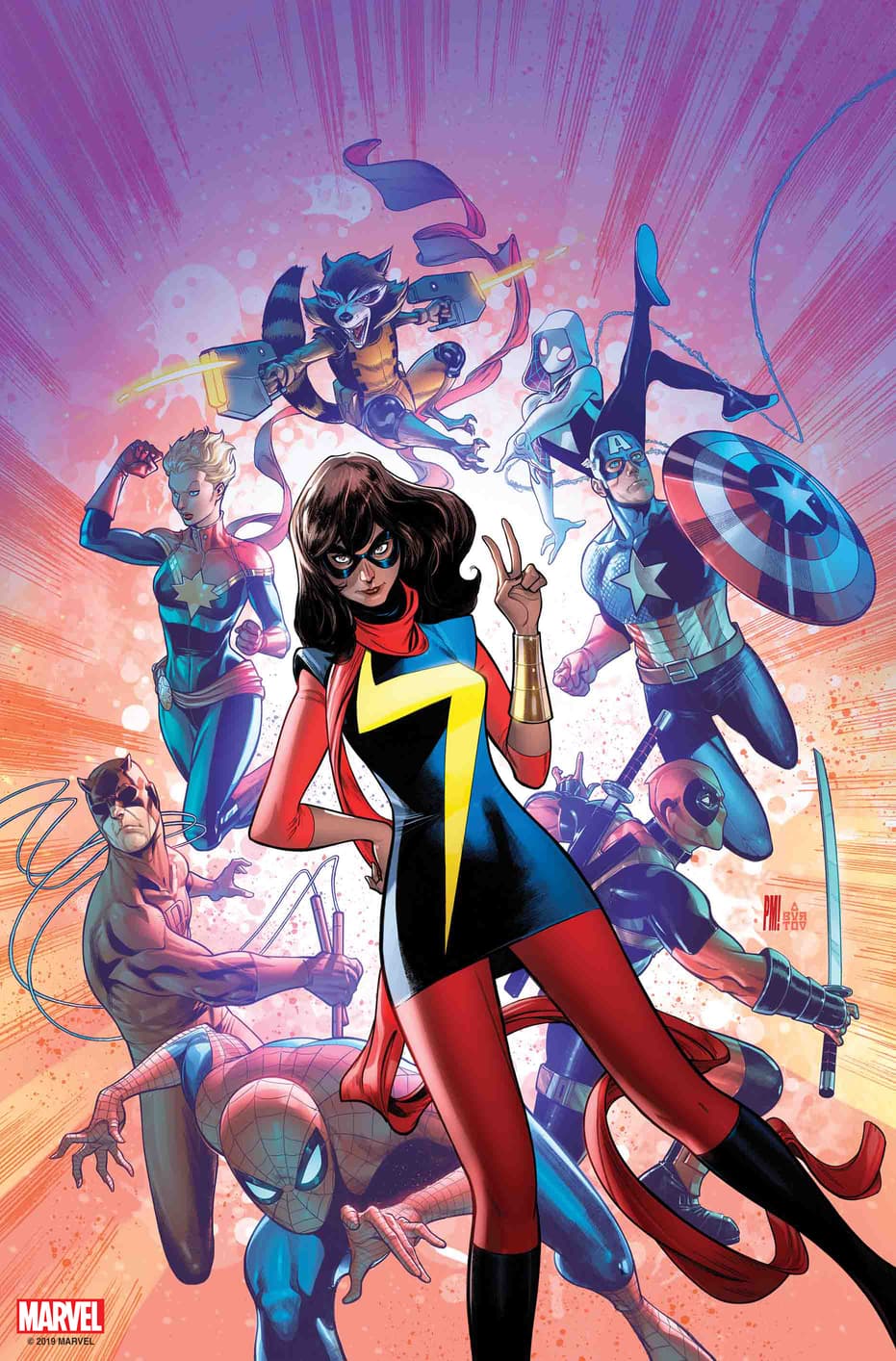 Marvel.com: Many people compare the origin stories of Peter Parker and Kamala Khan as being instant-classics that are relatable, real, and wonderfully world-building. As you were writing, what did you uncover about the similarities and differences between these two characters? 
Ewing: That's a great question. I love that they're both hometown heroes—people who are deeply rooted in where they're from. For this story, their age difference and cultural differences are going to matter a bit. Pete was definitely very similar to Kamala once upon a time, but now he's, you know, a grown dude. His situation with Kamala is going to force him to put himself in the mind of a teen again in some unexpected ways, and Kamala is going to have to get into the head of an adult who has been in the game a lot longer than she has.
Marvel.com: In addition to MARVEL TEAM-UP, you and Joey will also be contributing to Kamala's 5th anniversary issue. What do you love most about this character? In your eyes, what makes her such a success? 
Ewing: I don't know if I've ever used the phrase "instant classic" to describe anything before, but that's what Ms. Marvel is. I think a lot of that has to do with G. Willow Wilson's writing, to be honest, and I've been really inspired by her as I've gotten things going with IRONHEART.
With Kamala, it's always crystal clear who the person beneath the mask is, and that person is so strong and also tender and endearing that she just wins you over. I think she brings a different sensibility to what it means to be a Super Hero, because one of her greatest powers is actually her kindness and care. I flipped out when I was asked to work on that issue. Also, have you seen the rest of the masthead?! It felt like being a freshman invited to a party where everyone else is a senior.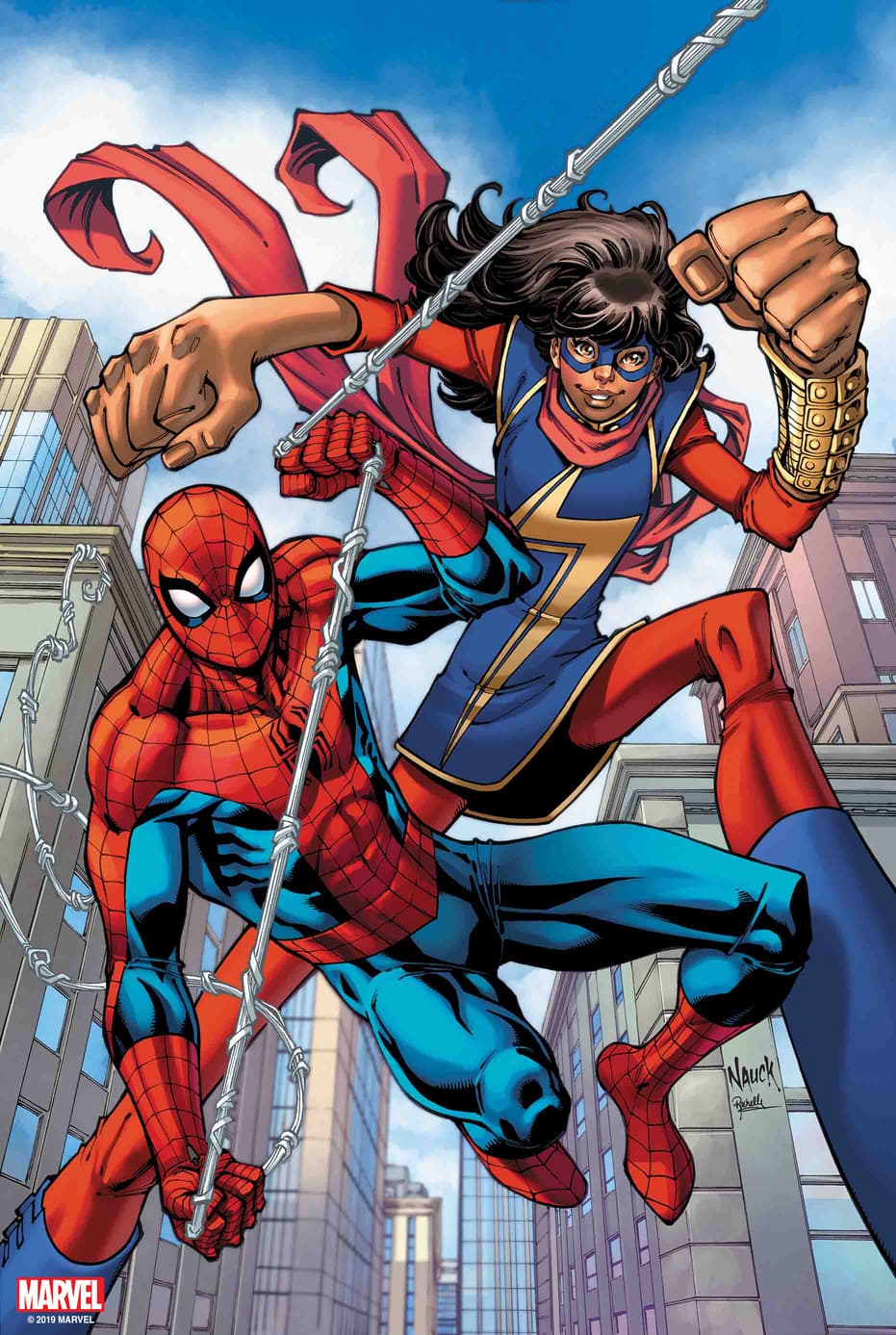 Marvel.com: Much like Pete and Kamala, you and Joey are teaming up for this tale. What's that working relationship like? Do you find you two share any interpersonal dynamics with the Super Heroes in the story you're telling?
Ewing: I think Joey and I both approach our work like we have something to prove. He has said multiple times that he just really wants this project to be something special, and I appreciate that attitude.  
Read MARVEL TEAM-UP #1 at your local comic shop this April!
The Hype Box
Can't-miss news and updates from across the Marvel Universe!