Comics
Published March 27, 2020
Every X-Factor Team Ever
Flash across history with every iteration of the mutant supergroup!
In the Dawn of X, death isn't as insurmountable as it used to be. HOUSE OF X changed the game with the Krakoan resurrection protocols, but that doesn't mean that all of death's mysteries have been answered. Recent events in MARAUDERS certainly illustrate that.
Way back in the '80s, the origin of the first X-Factor team also had to deal with the pesky issue of death. X-FACTOR (1986) #1 was the reunion of the five original X-Men. But the only problem with that was the fact that Jean Grey died in the landmark UNCANNY X-MEN (1963) #137. Fortunately, AVENGERS (1963) #263 and FANTASTIC FOUR (1961) #286 explained Jean's return and paved the way for the second X-Men spinoff book.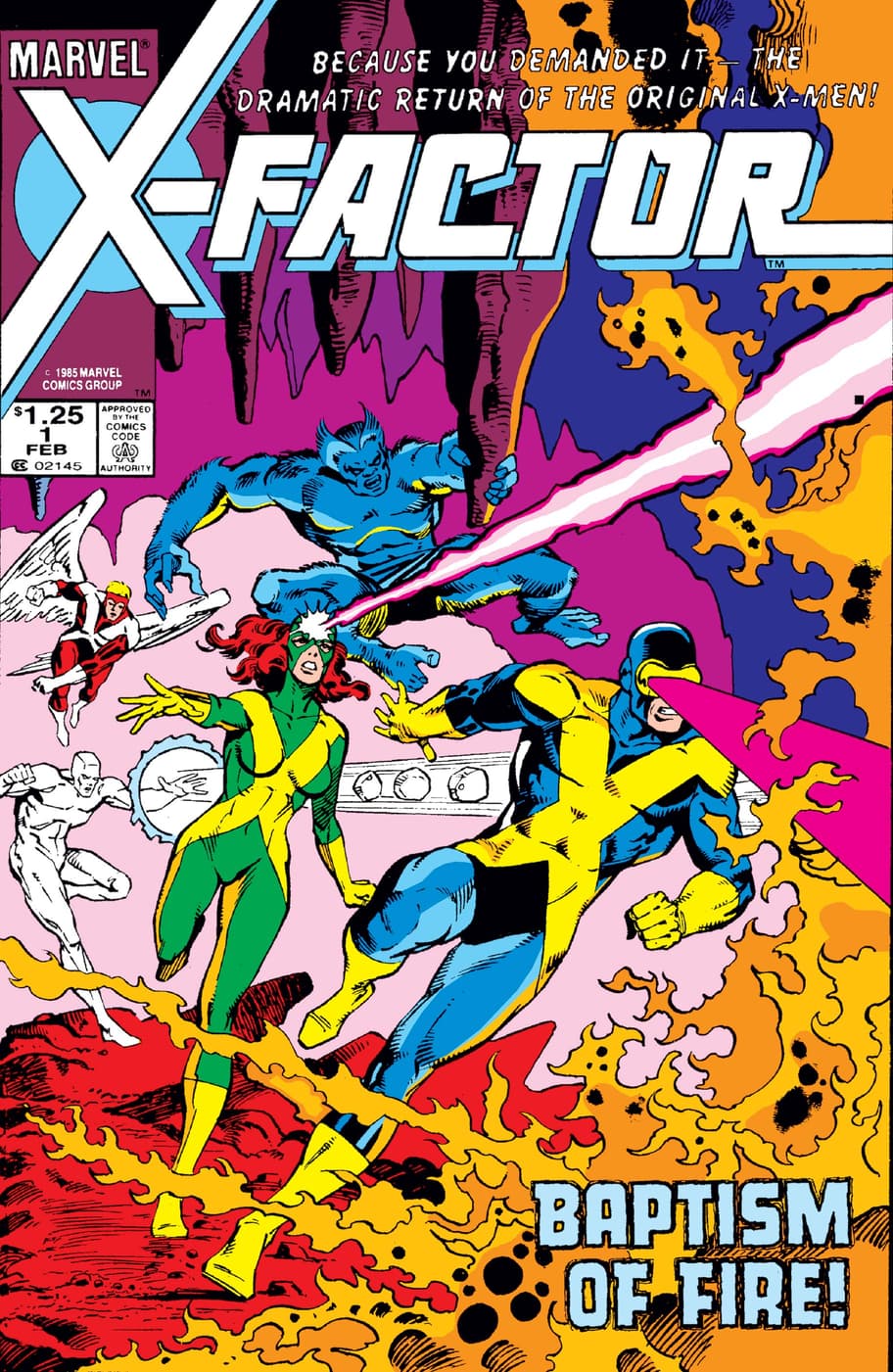 The Five
For seventy issues of X-FACTOR (1986), Cyclops, Marvel Girl, Iceman, Beast, and Angel demonstrated why they've always been such a formidable team. Even Angel's apparent death in X-FACTOR (1986) #15 and his subsequent return as Archangel in X-FACTOR (1986) #24-26 couldn't break their bonds. Together, they withstood the MUTANT MASSACRE, FALL OF THE MUTANTS, and INFERNO. But eventually, it was time for the First Class of X-Men to rejoin the fold. That left a sizable opening to be filled.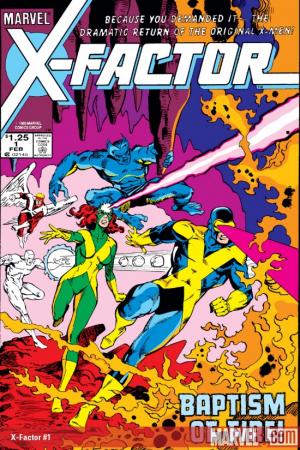 The New Crew
X-FACTOR (1986) #71 introduced the new team of Havok, Polaris, Strong Guy, Wolfsbane, Jamie Madrox, and the most unlikely member of them all: Quicksilver. This era was much more lighthearted than the stories that came before it. X-FACTOR (1986) #87 was a particularly introspective issue that gave readers a glimpse at what drove each member of the team as they submitted to a psychological evaluation by Dr. Leonard Samson. It painted a refreshingly human portrait of the team that fleshed out Polaris' insecurities, Strong Guy's tragic past, and the reason why Quicksilver is always so impatient.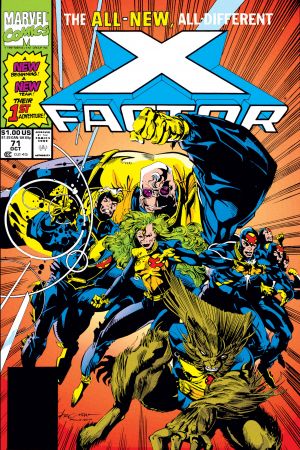 Things took a decidedly darker turn in X-FACTOR (1986) #92 during FATAL ATTRACTIONS. And in X-FACTOR (1986) #93-94, Wolfsbane finally dealt with her physical and emotional trauma from X-TINCTION AGENDA. However, Wolfsbane's cure in X-FACTOR (1986) #99 was followed by the tragic death of Madrox in X-FACTOR (1986) #100. But trust us, that was far from the end of Madrox's story!
The Mustache Factor
Slowly but surely, the X-Factor team became more of a paramilitary unit. Forge became a regular fixture of the book in X-FACTOR (1986) #101, and he eventually became the team's new leader. X-FACTOR (1986) #112-114 brought even more drastic changes by introducing Mystique and Wild Child to the roster as Havok was spirited away by Fatale and Dark Beast. Bishop's sister, Shard, befriended Wild Child in X-FACTOR (1986) #116-119, even though she only existed as a holographic photon energy being. She eventually joined the team as well, before Sabretooth was added to the squad in X-FACTOR (1986) #122. During this time, Val Cooper also became the sole human member of X-Factor, and worked alongside the team in the field.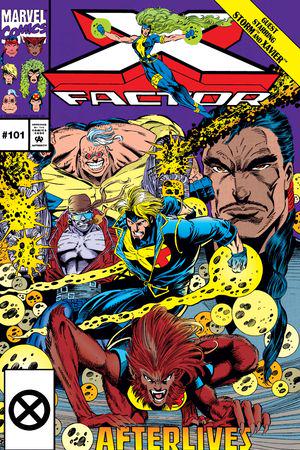 The Mutant Civil Rights Task Force
The first run of the series came to an end in X-FACTOR (1986) #149, when Havok was seemingly killed. In reality, he was sent to an alternate Earth in MUTANT X (1998), but that is way too much to get into here. X-FACTOR (2002) was a four-issue miniseries that was largely unrelated to the previous series. It followed Agents Aaron Kearse and Cathy Gray of the FBI's Mutant Civil Rights Task Force as they investigated hate crimes against mutants. However, Cyclops and Jean Grey did make cameo appearances, alongside a few other prominent mutant heroes.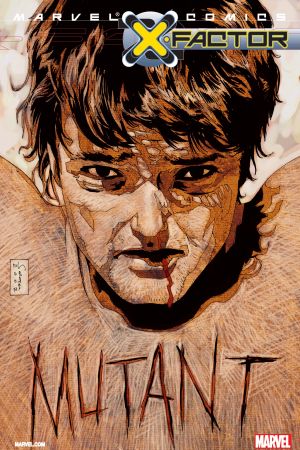 And Then There Was Jamie
MADROX (2004) was the true continuation of the X-Factor legacy, and it led to the rebirth of the team as a mutant P.I. firm: X-Factor Investigations. X-FACTOR (2005) #1 made it official, as Jamie Madrox reunited with Strong Guy and Wolfsbane while adding M., Rictor, Siryn, and Layla Miller to the initial lineup. Note that Layla's mutant power was eventually revealed to be the ability to raise the dead...but without their souls. She also married the prime Jamie and largely retired after X-FACTOR (2005) #262. This incarnation of the series was also notable for introducing the romance between Rictor and Shaterstar in X-FACTOR (2005) #43. But readers of X-FORCE (1991) probably weren't too surprised, as that series hinted at the attraction between them.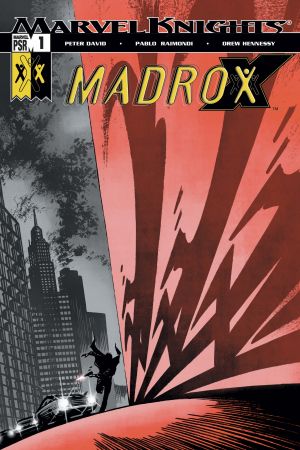 All-New X
The most recent series was ALL-NEW X-FACTOR (2014), which reimagined the team as corporate Super Heroes under the guidance of Serval Industries. Polaris and Quicksilver reunited for a 20-issue run alongside Gambit, Danger, Warlock, and Cypher. Serval's founder and CEO, Harrison Snow, had grand ambitions for the team...and a deadly grudge against Alchemax. Snow even envisioned a future in which every Super Hero would eventually work for him in his campaign against Alchemax. We also happen to suspect that Snow's feud with Alchemax is far from over.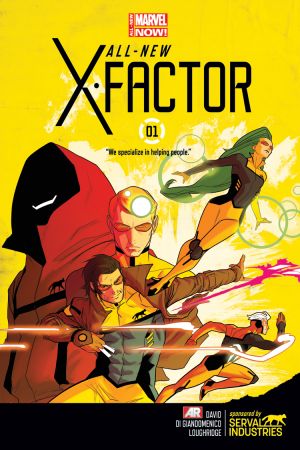 The Hype Box
Can't-miss news and updates from across the Marvel Universe!