Comics
Published December 4, 2019
Exclusive Announcement: New Marvel Comics Coming in March 2020
'Marvel's Pull List' presents the first look at new books on the way from the House of Ideas!
Face front, of frantic ones, and take a look at a brand-new episode of Marvel's Pull List as Ryan and Tucker unveil never-before-seen comics coming your way in March 2020!
In this special previews announcement, get the first look at a few bleeding-edge Marvel comics, with info all about new series, art, and creative teams heading to your local comic shop next year! Get all the news (and jams) in the video above, then uncover further details about the mighty mags below...
OUTLAWED #1 written by Eve L. Ewing with art by Kim Jacinto and cover by Pepe Larraz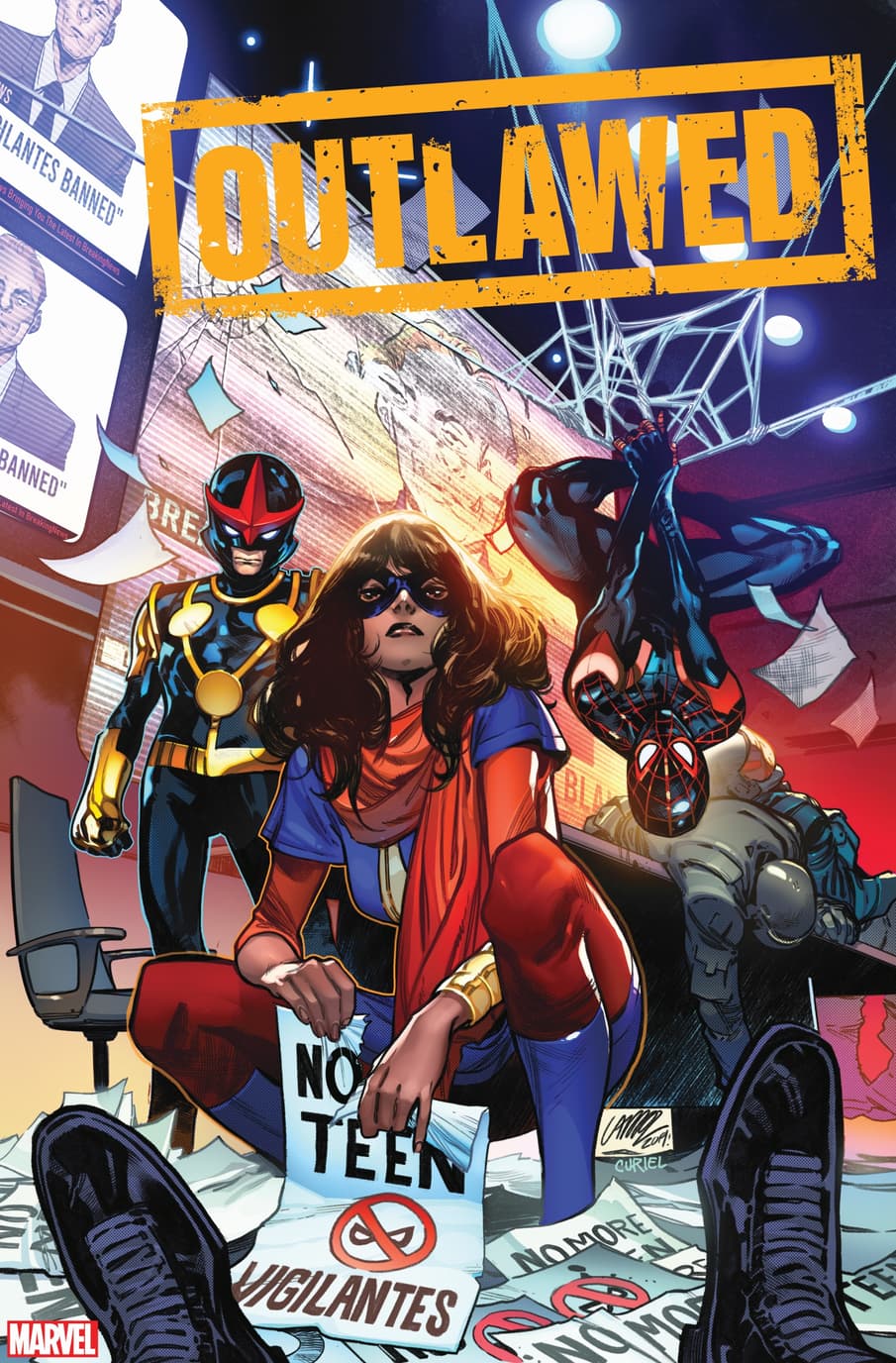 EXPLODING FROM THE PAGES OF INCOMING!
In the wake of a devastating tragedy, the United States passes a law that will shake the Marvel Universe to its core. The world has had enough of teen heroes. The crackdown has begun. And the lives of Marvel's next generation will never be the same again.
EVE L. EWING and KIM JACINTO launch a new era in this game-changing event one-shot that will send shockwaves across the Marvel Universe! You won't want to miss this one!
SPIDER-WOMAN #1 written by KARLA PACHECO with art by PERE PéREZ and cover by Junggeun Yoon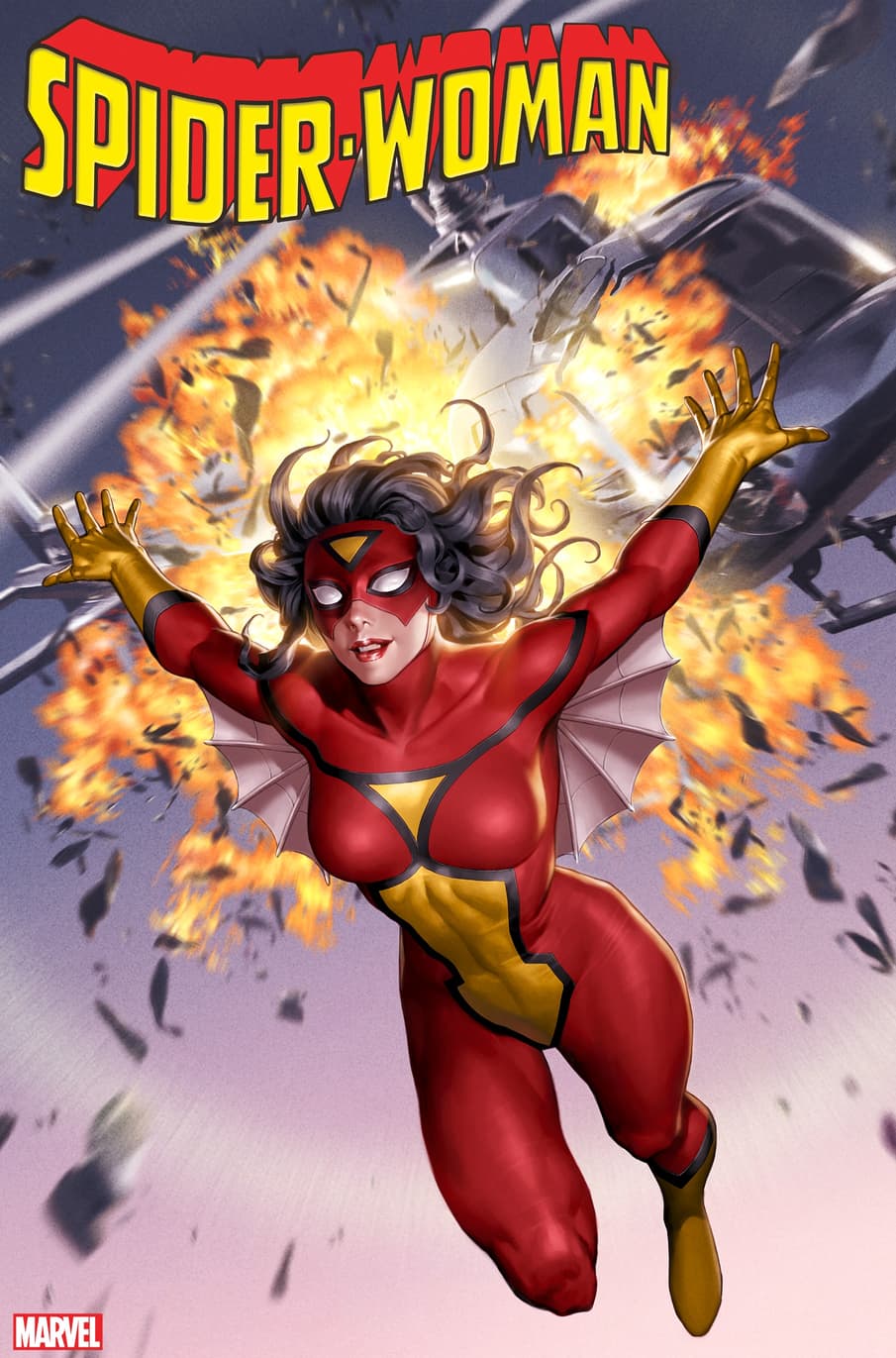 SPIDER-WOMAN IS BACK AND PULLING NO PUNCHES!
Jessica Drew hasn't been feeling like herself lately (she's not a Skrull, we promise). When the angry, irritable, and unwell Spider-Woman takes a simple security gig to help get back on her feet, she finds herself besieged by unknown forces out to destroy everything around her. What's wrong with Jessica? Just how DID she get this job? And who are these violent lunatics who keep trying to blow her up? WHO CARES? Does Spider-Woman have someone to punch? THAT'S ALL THAT MATTERS.
An explosive new series that pushes Spider-Woman into new heights of action and adventure from the mad minds of Karla Pacheco and Pere Pérez, this is the Spider-Woman book you've been waiting for!
MARVEL'S AVENGERS: CAPTAIN AMERICA #1 written by PAUL ALLOR with art by Georges Jeanty and cover by STONEHOUSE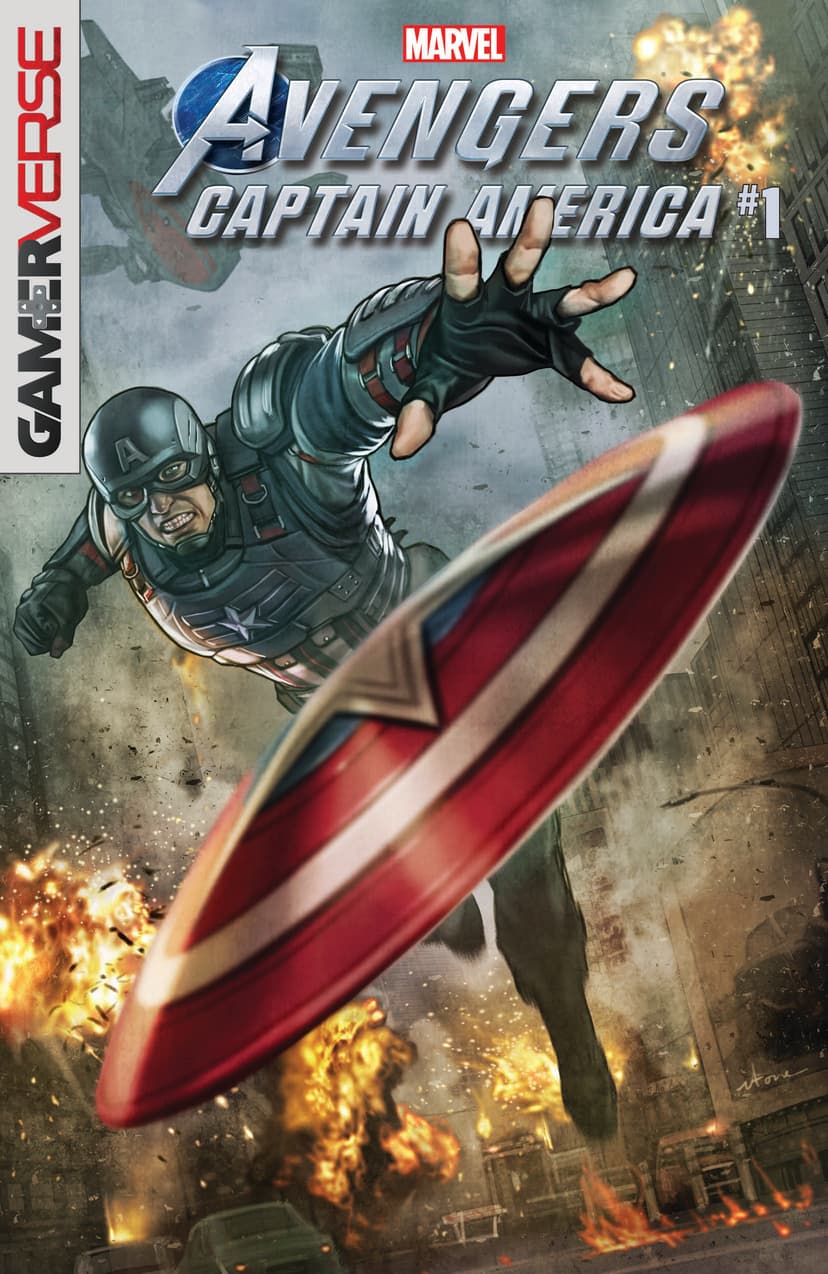 CAPTAIN AMERICA BATTLES BATROC IN THIS NEW PREQUEL TO THE UPCOMING VIDEO GAME, MARVEL'S AVENGERS!
Since World War II, Steve Rogers has fought for the side of good as CAPTAIN AMERICA! As one of his last friends from the war is laid to rest, Cap must contend with the mysterious robbery of a high-tech weapons company. But what is BATROC THE LEAPER planning, and how will this technology change the FUTURE of the AVENGERS?
The journey to MARVEL'S AVENGERS continues with a mystery and an adventure that sets the groundwork for an inciting incident in the upcoming video game!
MARVEL'S AVENGERS: BLACK WIDOW #1 written by Christos Gage with art by Michele Bandini and cover by STONEHOUSE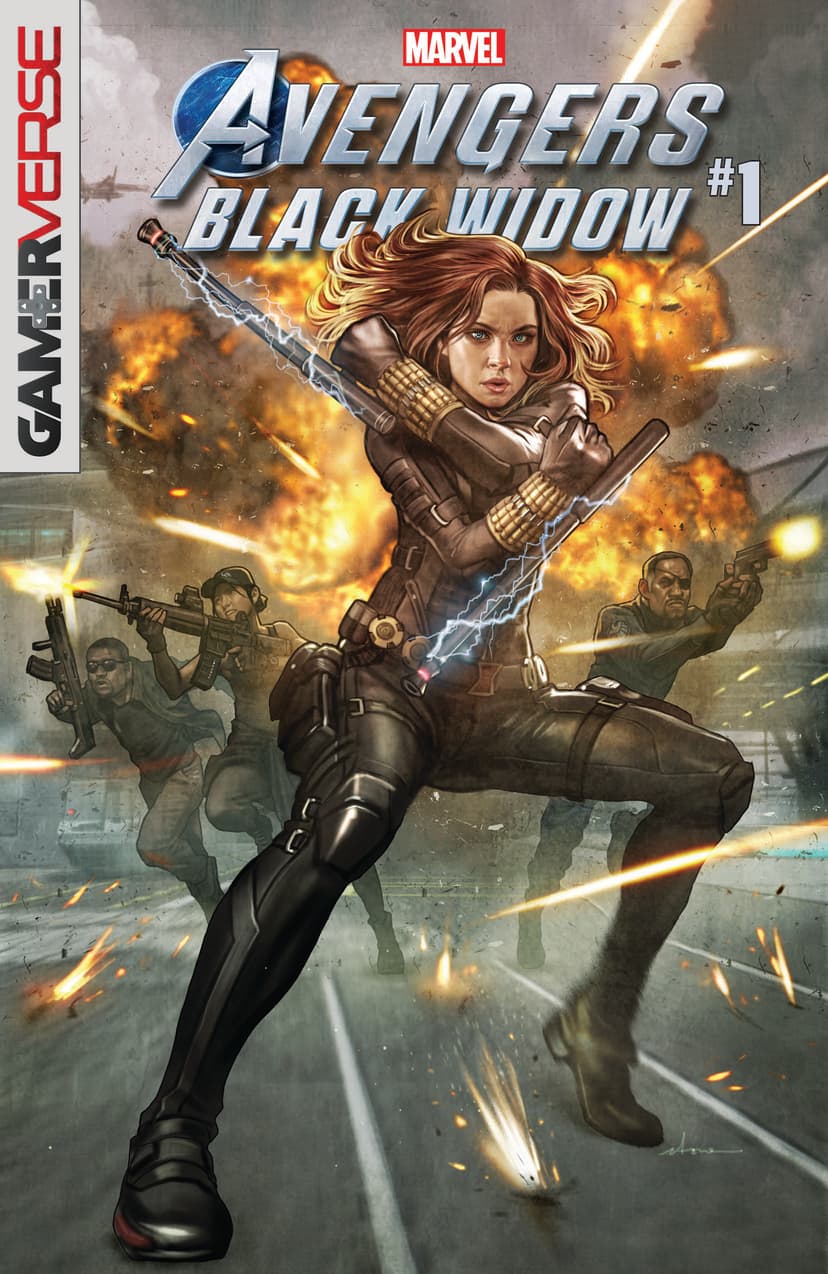 THE SUPER SPY STARS IN THE FINAL ADVENTURE BEFORE THE LAUNCH OF MARVEL'S AVENGERS!
Former Russian spy Natasha Romanoff has joined SHIELD, but when a spectre from her past resurfaces, where do her loyalties really lie?  And what is the source of her deadly feud with the villainous TASKMASTER?  Solve the mystery in this adventure leading up to the upcoming MARVEL'S AVENGERS video game as we explore a key episode from the dramatic saga of the woman called BLACK WIDOW!
IMMORTAL HULK #33 written by AL EWING with art by JOE BENNETT and cover by ALEX ROSS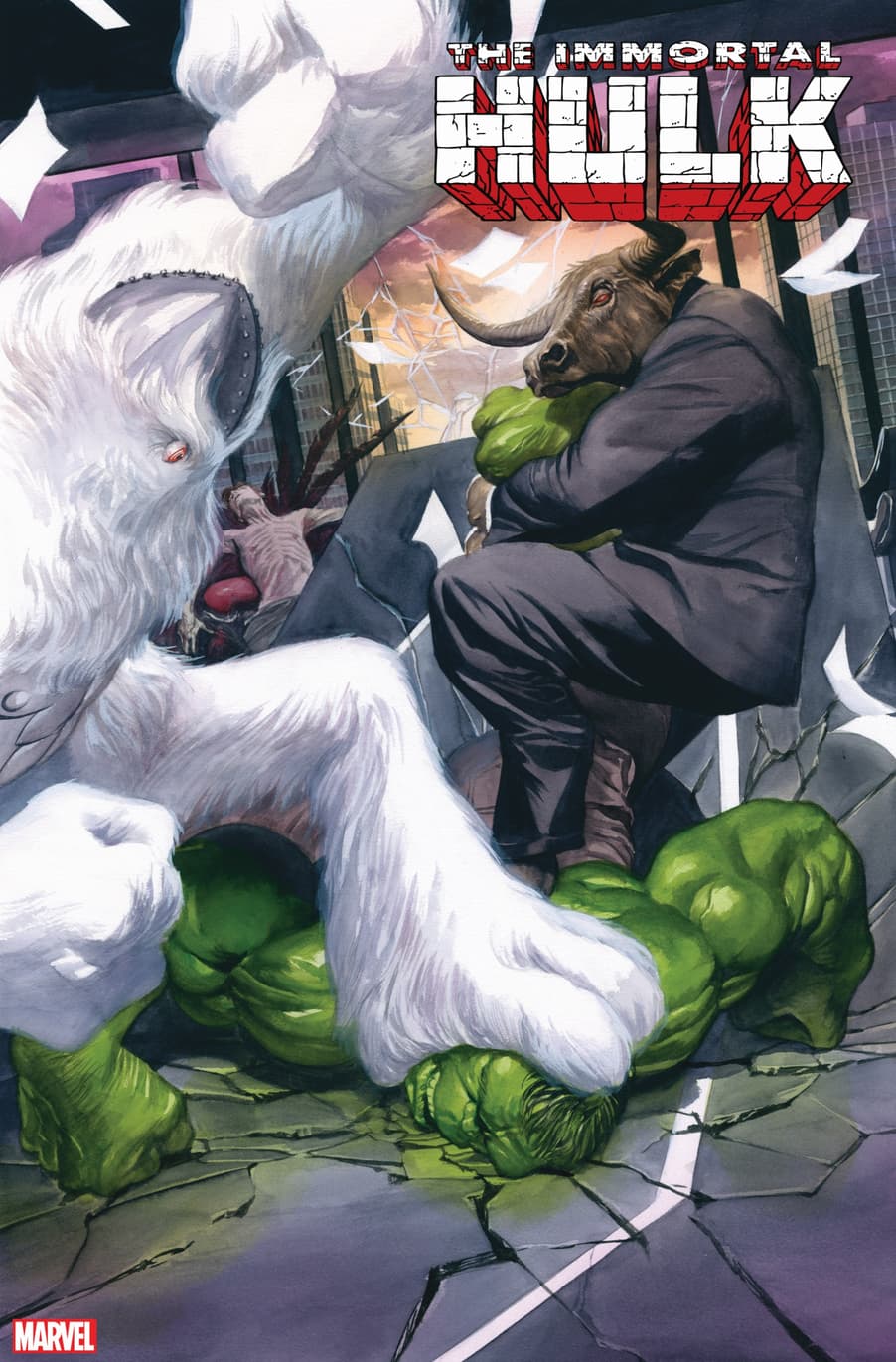 Celebrating 750 ISSUES of the INCREDIBLE HULK! Something is wrong. Something has compromised the simulacrum.
EXTRA-SIZE HULK-SMASHING ACTION! Banner is refusing to yield. Something is wrong. PLUS! ENTER...THE THOUGHTFUL MAN!
Something is wrong. Something is wrong. Something is wrong.
GHOST RIDER #6 written by ED BRISSON with art by JUAN FRIGERI and cover by AARON KUDER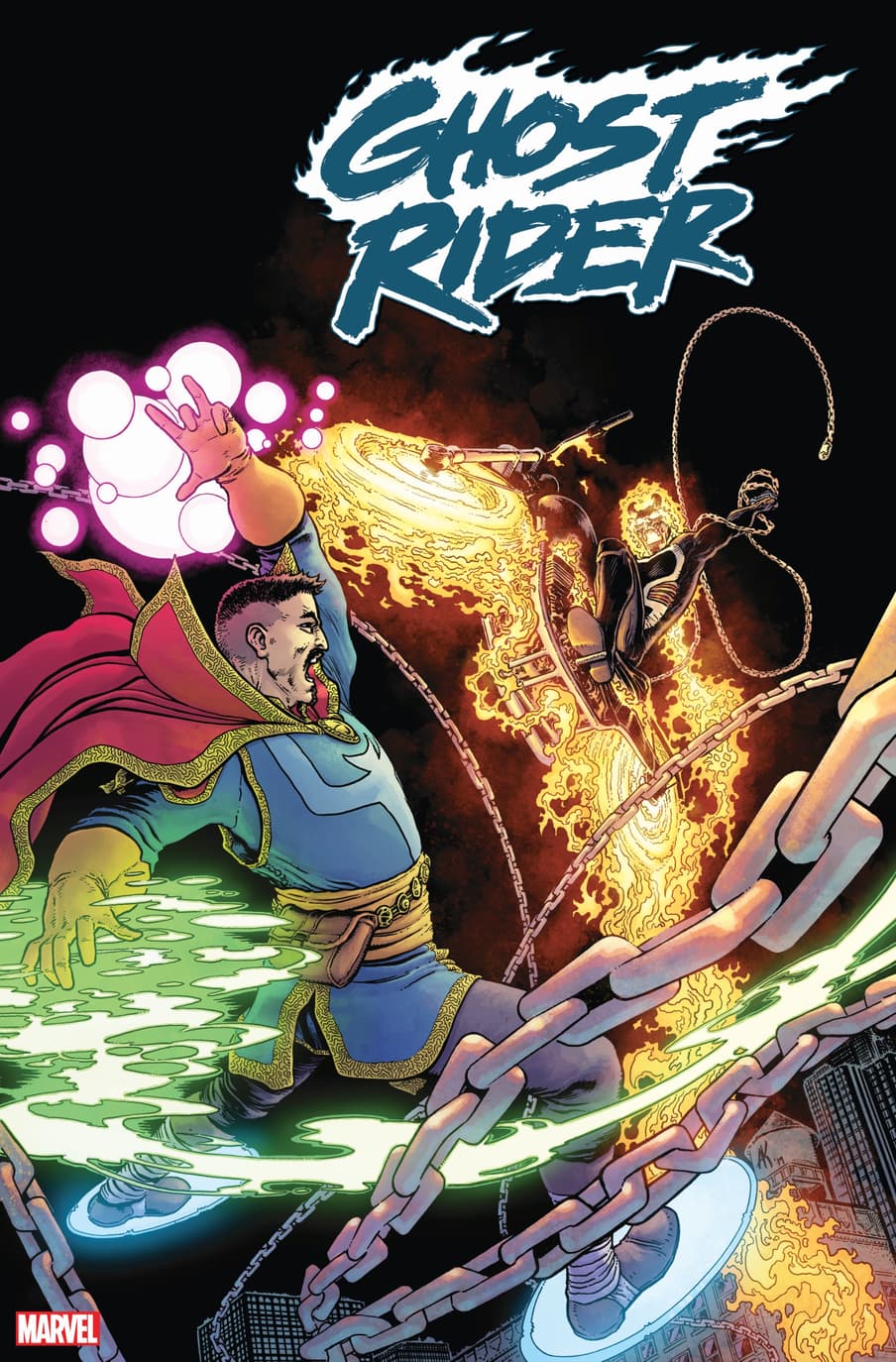 VERSUS THE SORCEROR SUPREME!
As far as Johnny Blaze is concerned, there's one man who had the power to pull him outta Hell, but that man chose not to lift so much as a finger for him, and that man's name is Doctor Stephen Strange! So now Johnny's got a can of whupass with ol' Stevie's name on it!
FANTASTIC FOUR #20 written by DAN SLOTT with art by SEAN IZAAKSE and cover by NICK BRADSHAW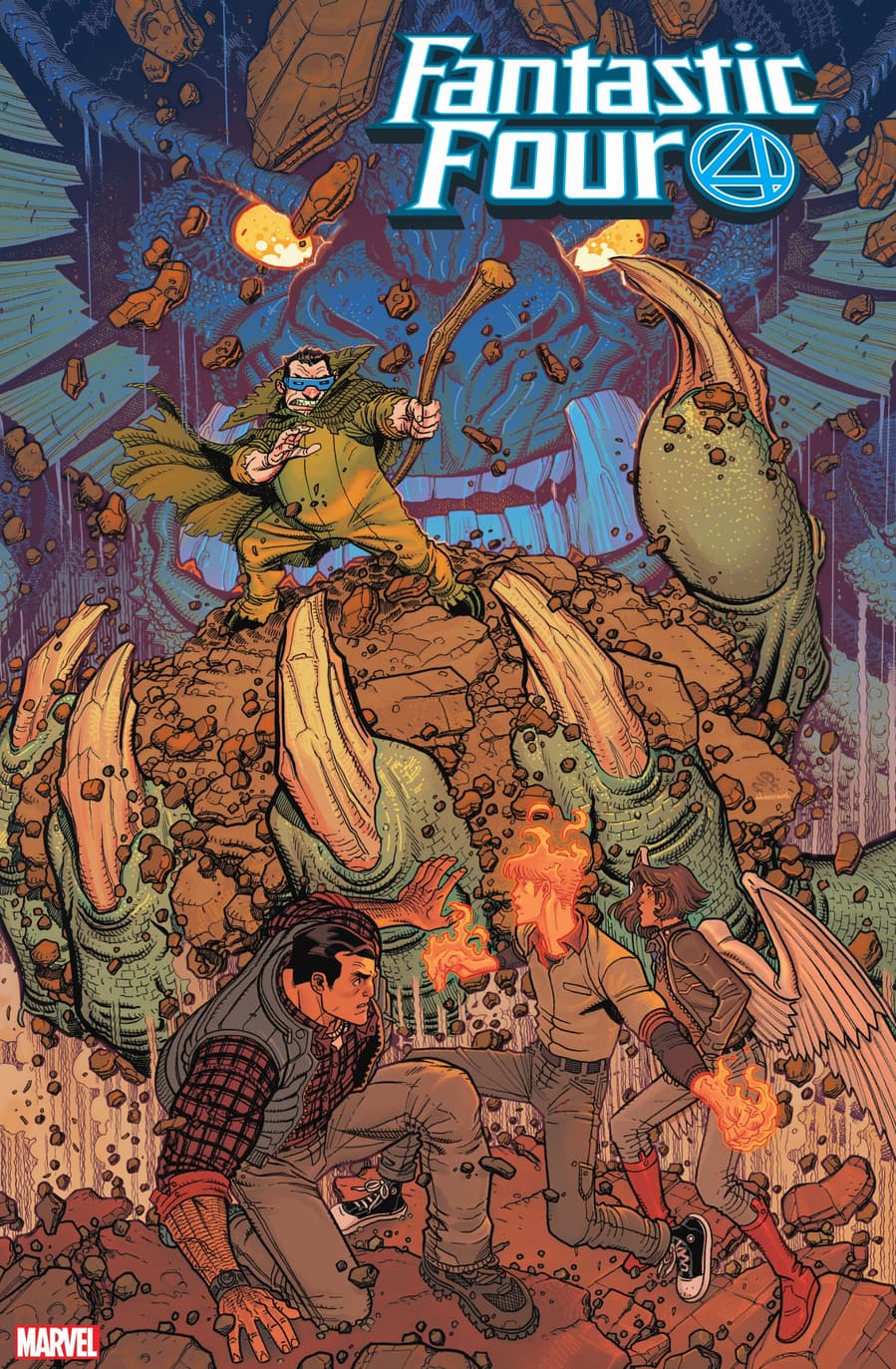 The Mole Man and his biggest Kaiju return to the surface, with all of their righteous wrath aimed at one man... Wyatt Wingfoot! How can the Human Torch and Sky possibly save him? Y'know, this really would've been a good time to have brought ALL of the Fantastic Four! Also this issue: Meet a never-before-seen Elder of the Universe! Who are they, and how will they change the FF's life...forever?
GIANT-SIZE x-men: MAGNETO #1 written by JONATHAN HICKMAN with art and cover by BEN OLIVER
HICKMAN & OLIVER MASTER MAGNETISM!
Jonathan Hickman continues his one-shots showcasing some of Marvel's best artists! This time, he teams with Ben Oliver to bring a tale of Krakoan Ambassador and Master of Magnetism, Magneto! Krakoa may be only for mutants, but mutants still need to deal with the human world around them. Magneto has a plan for that...
Stay tuned to Marvel.com throughout the week for more first-looks at what's coming from the hallowed halls of the House of Ideas to your local comic shop in March!
The Hype Box
Can't-miss news and updates from across the Marvel Universe!