Comics
Published September 17, 2018
Exclusive: Charles Soule and Steve McNiven on the Return of Wolverine
The creative team speaks ahead of this week's issue #1!
New powers, new enemies, new challenges—Logan's back and he's ready to carve out a new life for himself.
RETURN OF WOLVERINE, a five-issue limited series kicking off this week, brings the team of writer Charles Soule and artist Steve McNiven back together to resurrect the man they killed four years ago. Following in the footsteps of the four HUNT FOR WOLVERINE series and the HUNT FOR WOLVERINE: DEAD ENDS one-shot, the claws have been sharpened (and ignited) and Logan's new beginning is finally here.
In this exclusive interview, the two creators give us a brief peek into what to expect from a story years in the making.
Marvel.com: Charles, in general, how does it feel to be present at both the Omega and, now, Alpha of Logan? Is it a sense of completion, or one of new beginning?
Charles Soule: It's both, of course. Things can end and begin in the same story. What I'm trying to do here is create a story that feels of a piece with 2014's DEATH OF WOLVERINE, which really looked at Logan's legacy in the Marvel Universe and how he, as a character, feels about the life he's leaving behind. RETURN OF WOLVERINE is about that same character thinking about how he's going to continue his journey, maybe having learned some things about himself after, you know, being dead. Resurrection should be the biggest thing that's ever happened to Wolverine—and I think that's how the story feels.
As far as how it feels for me and Steve…well, pretty spectacular. It feels right.
Marvel.com: What does it mean to you to have Steve back with you on this journey?
Charles Soule: Steve and I have done some wonderful work together in the past—he's one of my closest friends in the biz, and any time I get a chance to work with him is a treat. He's one of those artists who's extraordinarily thoughtful about the choices he makes on the page—everything matters, everything feels real.
More than that, how fun to "get the band back together," so to speak! It's not just Steve and me, either. Jay Leisten's back on board to ink, and he worked on DEATH OF WOLVERINE with us too. The incomparable Laura Martin is coloring, and she's doing incredible work too. The book looks gorgeous.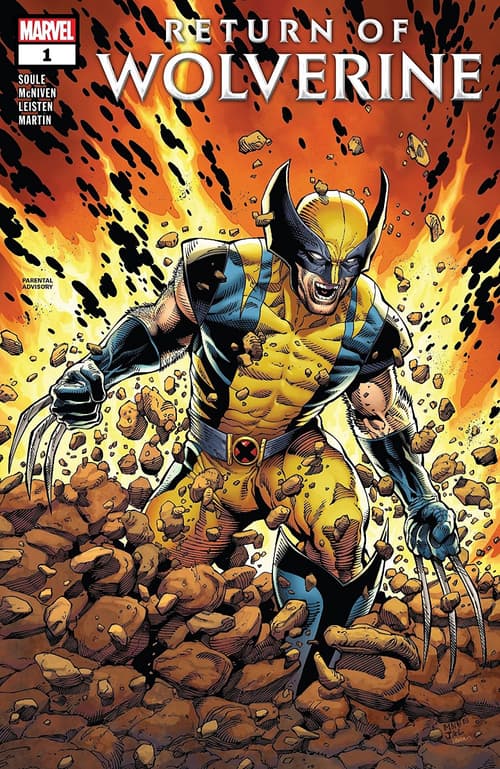 Marvel.com: What can you say about the decision to grant Logan new powers? As a writer, what does that allow for going forward in terms of storytelling?
Charles Soule: You're talking about the #hotclaws! I have a lot of fun with that idea on social media, because I think many folks are thinking it'll work sort of like a Johnny Storm "flame on" idea—it's won't. The idea that Wolverine's claws can heat up in certain situations is tied to his history, and it's really more of a side effect than a power. It's not a good thing, generally speaking. I can't wait until folks see how it really works—it'll open some new doors for stories down the road, I think. Or not! The claws serve a specific purpose in this story, and that's why they're there. Wolverine's pretty effective regardless, #hotclaws or not! And man, they look cool on the page.
Marvel.com: Okay, what's going to present Wolverine with the greatest adversity in this series then? Will it come from within, such as with the claws, or without? Or both?
Charles Soule: The story has a new villain named Persephone, who's very interesting, with a power set and goals I don't think we've seen before in the Marvel Universe, at least not used in this particular way. She's closely tied to Logan's story, and serves as a fascinating antagonist to him. I thought bringing in someone new with unknown abilities and goals would help make this story more about Wolverine; we don't know what Persephone can do, or why she's doing it, and so we're just as in the dark as Logan is at the beginning of the story.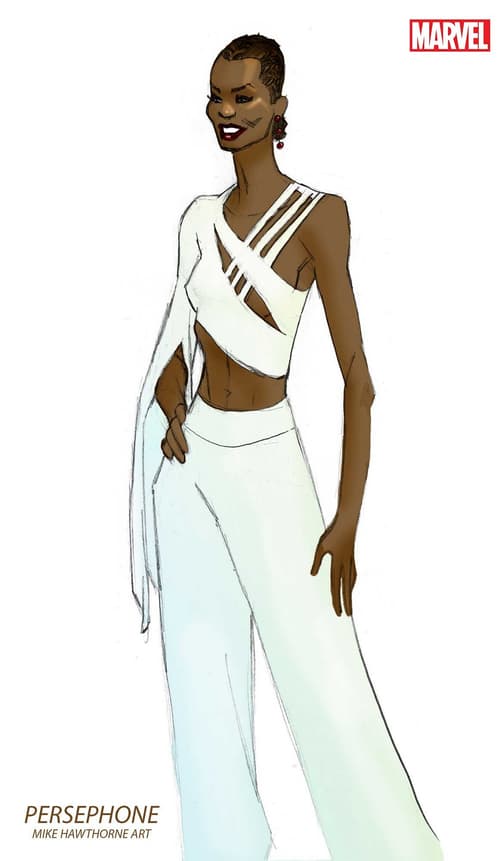 Marvel.com: Some readers might feel like they may know what this story will be like; how do you feel you're going to challenge their expectations most in it?
Charles Soule: Well, I'd like to think this isn't just business as usual for a Wolverine story. As I said, I want to make Logan's resurrection matter to him—and the readers—as much as his death did. I'm sure fans will have plenty to talk about as the story unfolds, and I can't wait to have those discussions!
Marvel.com: Now over to the visual side of the event—Steve, how's it feel to be re-partnered with Charles on this story? What are the things he does as a writer that most excite you as an artist?
Steve McNiven: It feels so great to be teaming up with Charles on another exciting Marvel project! He's a great writer who always delivers an exciting story that has all the stuff an artist would want in a script; original action pieces with moments of real drama and resonance. Combine that with the return of one of my favorite characters and it's a dream come true!
Marvel.com: What were the things you most wanted to do visually on this series? What did you zero in on as avenues to unleash your creativity?
Steve McNiven: As always, I'm hoping to deliver a story that connects to the readers in a meaningful way. Wolverine is such an exciting character to draw and Charles really delivers with some iconic scenes! I really want the reader to feel Logan's struggle here as he returns to the Marvel Universe.
Marvel.com: How did you approach Logan's new powers, the aforehashtagged #hotclaws?
Steve McNiven: I took Charles' lead here with the look of Logan's new powers. Charles has a number of great ideas in this story, and one of the most visually interesting is the new way his claws heat up. I hope readers like what they see!
Marvel.com: Do you feel that Logan's in his true element in the story? Did you ramp it up for maximum carnage?
Steve McNiven: For sure—dialed straight up to eleven right from page one! But Logan can take quite a beating. I absolutely love drawing him down but not out, struggling to get back into the fight. Although it's a lot more work, especially from panel to panel, I love to rip up his costume and throw some blood splatter around and the first issue starts that way and just keeps charging forward with, as you said, maximum carnage!
Read RETURN OF WOLVERINE #1, by Charles Soule and Steve McNiven, this Wednesday, September 19!
The Hype Box
Can't-miss news and updates from across the Marvel Universe!