Comics
Published July 7, 2018
Find Out The Origins of The Wasp With These Essential Reads
The tiny hero has made huge contributions to the Marvel Universe!
The Wasp has been through a lot—big and small—emotionally and physically. Her strong will has always carried her through, from her beginnings as a flighty teen seeking justice for her father to her influential role in the Avengers.
Not only was she a founding member of the team, Janet was also responsible for naming the Avengers and also eventually became their leader.
Through it all, The Wasp's stalwart determination has made her one of the greatest Marvel heroes. Find out more about her astonishing adventures with these essential reads.
TALES TO ASTONISH #44 (1963)
Stan Lee, H.E. Huntley, Jack Kirby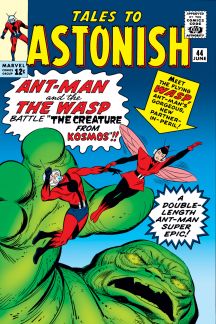 Tales to Astonish (1959) #44
Henry and Janet weren't meant to be from the beginning; Henry's first wife Maria died tragically. Lonely, he wanted to bestow his powers to someone else so they could fight crime as a duo. When Professor Vernon van Dyne was killed, he accidentally summoned an alien to earth. It's Vernon's daughter Janet whose determination convinced Henry to ask her to join him as The Wasp, and thus begins a pairing for the ages.
AVENGERS #1 (1963)
Stan Lee, Jack Kirby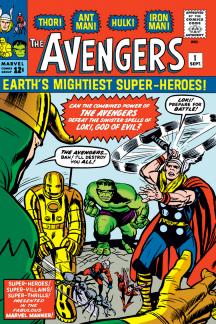 Avengers (1963) #1
This issue has everything and everyone. Iron Man, Thor, Hulk, and the Fantastic Four, work with Ant-Man and The Wasp, all trying to thwart Loki's tricks. In the end, our heroes are successful, prompting Wasp to suggest they work together as a team and call themselves…the Avengers.
SECRET INVASION (2008)
Brian Michael Bendis, Leinil Yu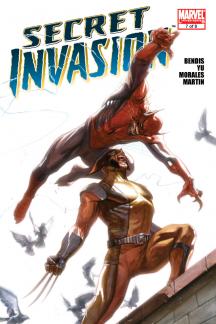 Secret Invasion (2008) #7
Fighting the Skrulls is never easy, especially when a Skrull Hank Pym is involved. With an evil serum, Janet's corrupted Pym particles turn her into a bio-bomb. Sacrificing herself to defeat the Skrulls, Thor tries in vain to use Mjonir to help—seemingly killing Janet in the process. In a twist, after Janet's death, Hank Pym becomes The Wasp.
AVENGERS #32 (2010)
Brian Michael Bendis, Mike Mayhew, Brandon Peterson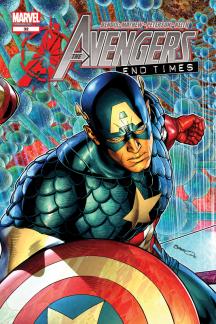 Avengers (2010) #32
The Avengers receive a mysterious emergency signal which becomes a scientific find. Did Janet actually perish during the Secret Invasion? Or did a mishap with a certain Asgardian's powers send her elsewhere? Janet's whereabouts are revealed and we learn about her time in the Microverse.
THE UNSTOPPABLE WASP (2017)
Jeremy Whitley, Elsa Charretier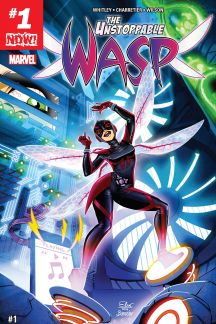 The Unstoppable Wasp (2017) #1
Nadia is the child of Hank Pym and his first wife, Maria Trovaya. Escaping from the Red Room—a Soviet training facility where she's spent most of her life—and with both parents gone, Janet van Dyne takes Nadia under her wing with Nadia even taking on her surname. This story follows the beginnings of a truly inspiring hero who is a leader by example with Nadia starting the G.I.R.L. (Genius In action Research Labs) program as a promoter of STEM.
Can't get enough our tiny heroes and want to read all these digital comics? Check out Marvel Unlimited!
Find out if Janet van Dyne makes it out of the Quantum Realm when Marvel Studios' "Ant-Man and The Wasp" debuts in theaters on July 6. Get tickets on Fandango now!
Follow @AntMan on Twitter and like Ant-Man on Facebook for the latest on "Ant-Man and The Wasp," and as always keep your eyes peeled to Marvel.com!
The Hype Box
Can't-miss news and updates from across the Marvel Universe!