Comics
Published November 28, 2018
First Appearances: Riri Williams
As the new Ironheart series soars into stores today, see where Riri first took off!
Every week we use the powers of Marvel Unlimited to celebrate a major character's first appearance in the hallowed halls of the House of Ideas.
Riri Williams may have briefly taken over for Tony Stark in INVINCIBLE IRON MAN, joined the Champions, and played a huge role in bringing down a Hydra imposter of Captain America in SECRET EMPIRE, but she's reaching yet another milestone this week by headlining her own series, IRONHEART!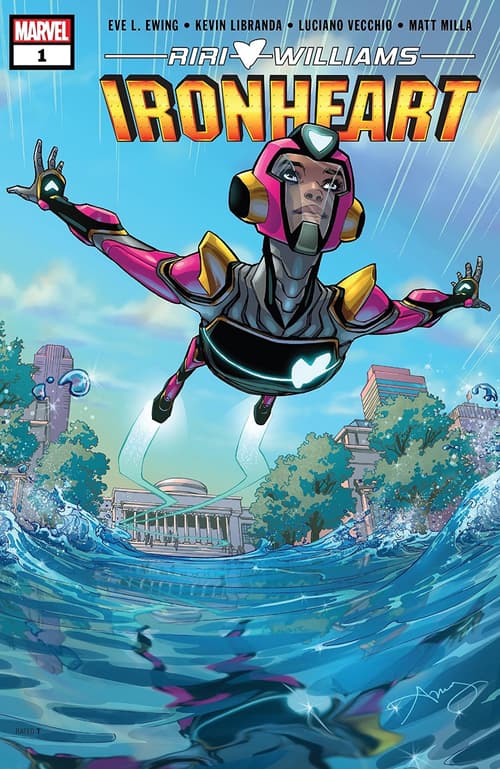 The new series' creative team, Eve Ewing and Luciano Vecchio, is set to continue the story initiated by Brian Michael Bendis and Mike Deodato in 2016's INVINCIBLE IRON MAN #7. On the very last page of that issue, readers met a 15 year-old young woman building a secret armor in her Massachusetts Institute of Technology dorm room at three in the morning!
Williams then reappeared in issue #9 showing off her creation to a friend, explaining that she did it to challenge herself and even made it from parts she stole from campus. A moment later, campus security knocked on her door asking if she'd been in the robotics lab recently. Instead of coming up with a lie, Riri hopped into her armor and flew off!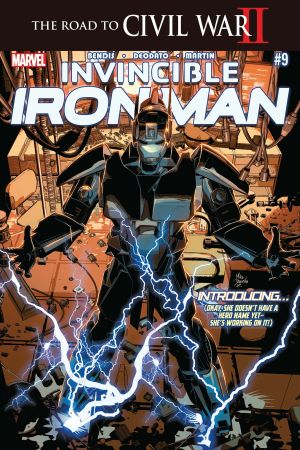 In the following issue, she finally tested the armor out in the world and realized she needed some kind of artificial intelligence to help run all of the systems. By issue #11, Riri faced off against her first criminals in Mexico where she smashed a runaway truck with fugitives fleeing a prison, shattering the top part of her armor in the process. Undeterred, she looked forward to taking another crack at it next time.
For her next attempt, Williams moved back home to live with her mom in Chicago where she tried her hand at building another armor, as seen in issue #12. That's where Tony Stark caught up to her and got his first look at her work. He even agreed to support her in her mission to become a Super Hero. Unfortunately, his ensuing fight with Captain Marvel in CIVIL WAR II ended with Tony in a coma.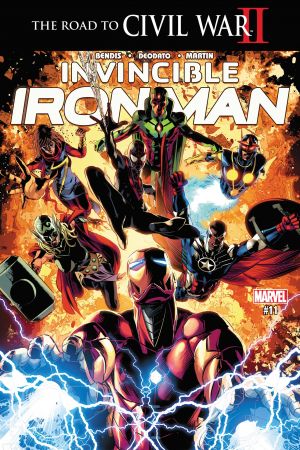 Invincible Iron Man (2015) #11
published

added to marvel unlimited

writer

penciller

penciller (cover)

editor
What is Marvel Unlimited?
But that didn't stop Riri from moving forward as she became the lead in the next volume of INVINCIBLE IRON MAN by Bendis and Stefano Caselli. In that series, she began using the A.I. that Tony made of himself, developed a new armor with him assisting, and took on the codename Ironheart!
After joining the CHAMPIONS, Riri has now returned to the place where it all began—MIT—as her new journey starts in IRONHEART #1!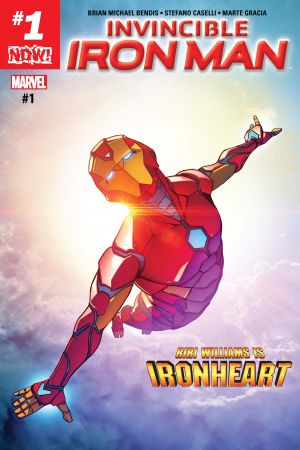 Invincible Iron Man (2016) #1
published

added to marvel unlimited

writer

colorist

colorist (cover)

inker

inker (cover)

penciler

penciler (cover)

editor

letterer
What is Marvel Unlimited?
The Hype Box
Can't-miss news and updates from across the Marvel Universe!