Comics
Published July 29, 2021
Your First Look Inside 'Marvel's Voices: Identity' #1
Peek at all eight stories on the way August 25—and pre-order the issue today!
CELEBRATING THE GREATEST ASIAN SUPER HEROES AND CREATORS FROM ACROSS THE MARVEL UNIVERSE!
Some of the best Asian Super Heroes in comics are getting the spotlight in this special action-packed and heartfelt issue! Shang-Chi! Ms. Marvel! Jubilee! Silk! Jimmy Woo! Come celebrate these amazing and legendary heroes from new and established Asian creators that will surely expand the world outside your window!
On August 25, be prepared for some big and special surprises that can only be told in the Mighty Marvel Manner with MARVEL'S VOICES: IDENTITY #1!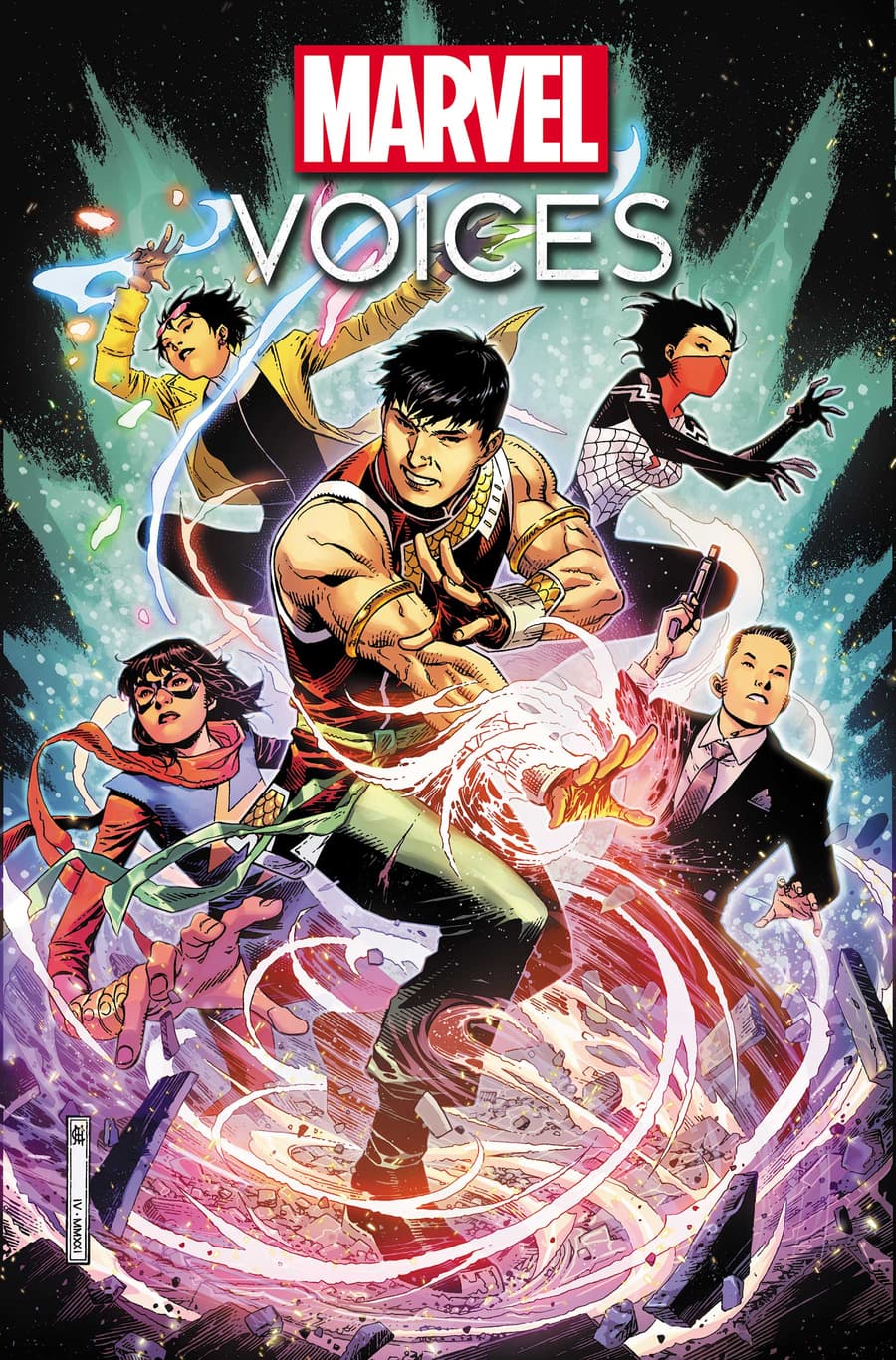 Preview each and every story in the ish below, then pre-order with your local comic shop before reading next month! First up...
Shang-Chi

Writer: Gene Luen Yang
Artist: Marcus To
Colorist: Sunny Gho
"I'm thrilled to be a part of MARVEL'S VOICES: IDENTITY #1," says Yang. "Asian and Asian American Super Heroes are such a vital part of the Marvel Universe. Asian and Asian American creators, too. This book proves it."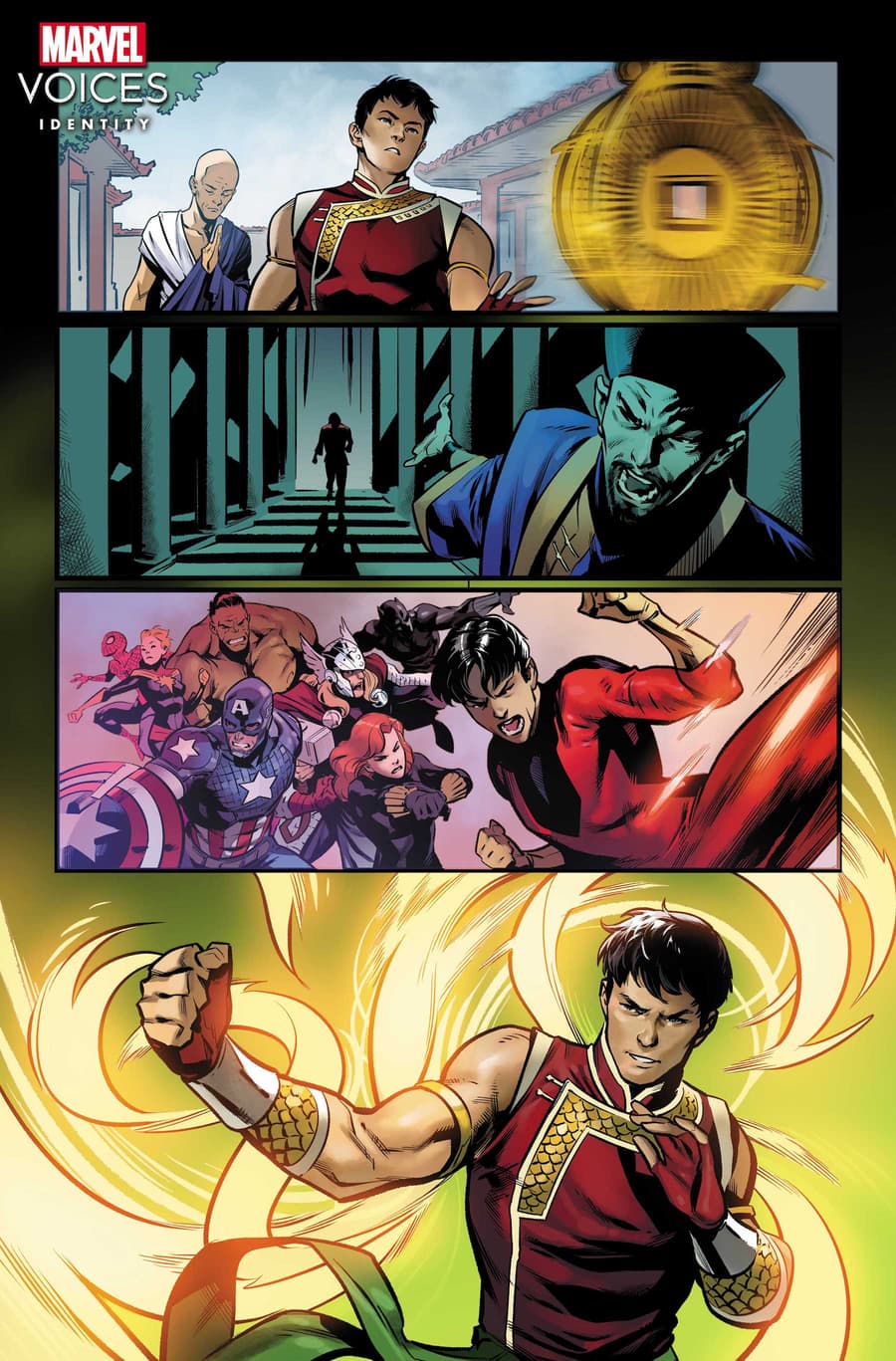 Jubilee

Writer/Colorist: Christina Strain
Artist: Jason Loo
"Jubilation Lee was an important character for me growing up as an Asian American kid in the '90s," says Strain, "so it's an incredible feeling knowing that I've been able to directly contribute to the development of her character and history."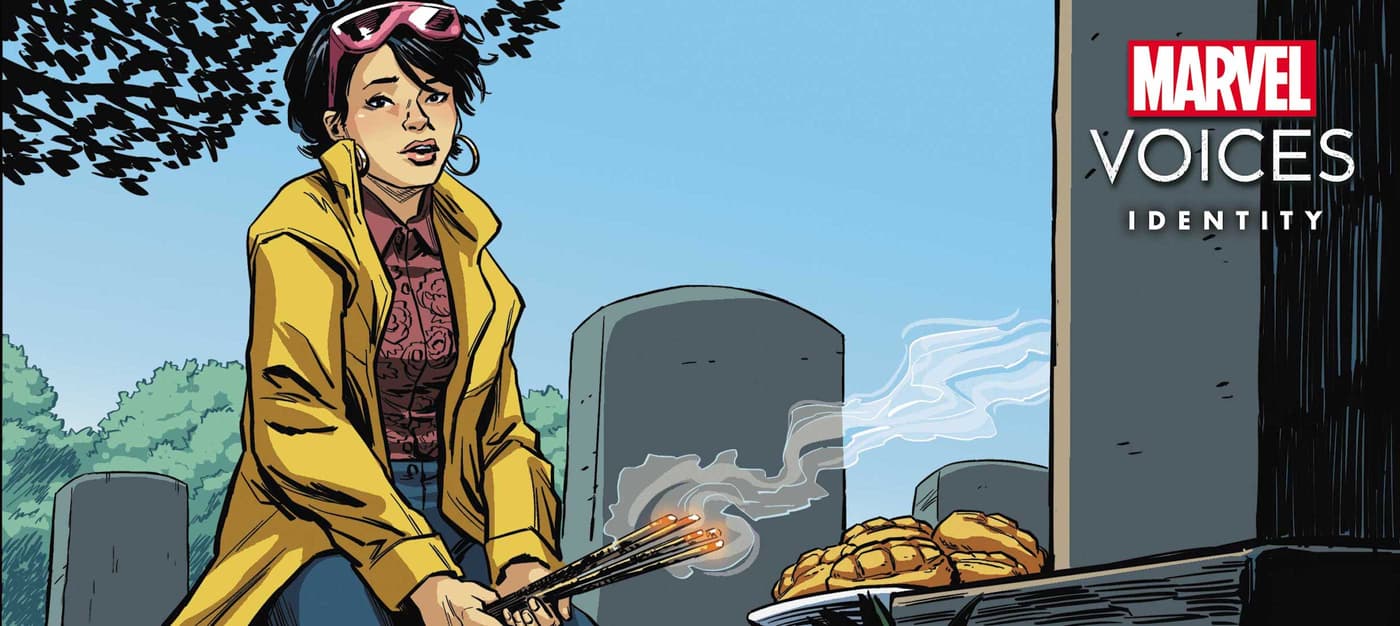 Silk

Writer: Maurene Goo
Artist: Lynne Yoshii
Colorist: Sebastian Cheng
"I'm thrilled to be writing Silk again for this anthology highlighting AAPI Super Hero voices! It's timely, yes, but also representation we could use all the time," says Goo.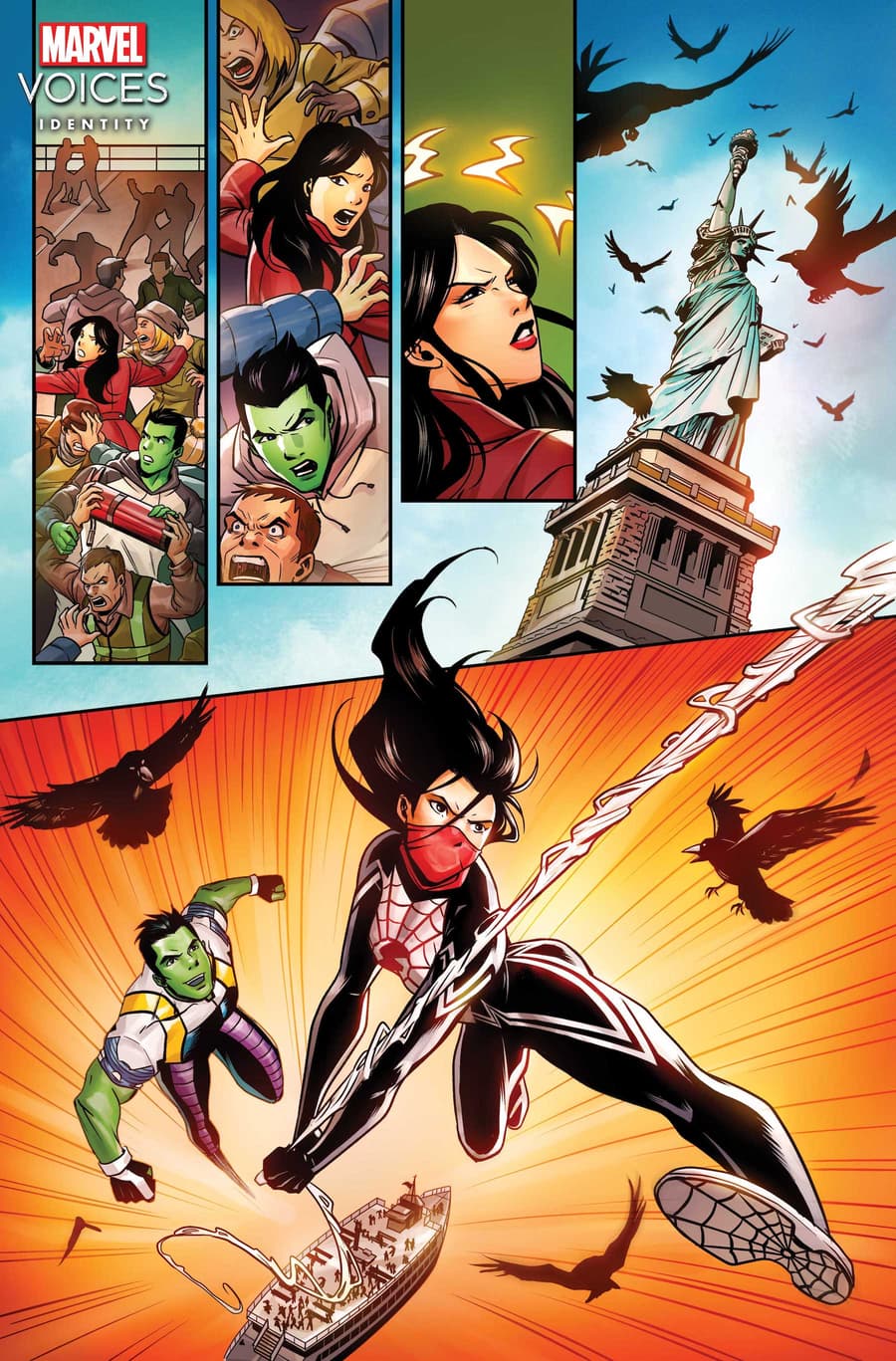 Jimmy Woo

Writer: Greg Pak
Artist: Creees Lee
Colorist: Brian Reber
"It's a real honor to be able to represent the Asian community by working on this Jimmy Woo short with Darren Shan, Greg Pak, and Brian Reber," Lee says. "Creating this story was an amazing experience, and I still can't believe MARVEL'S VOICES: IDENTITY is my debut at Marvel. I am so thankful for this unique opportunity and hope you enjoy the story!"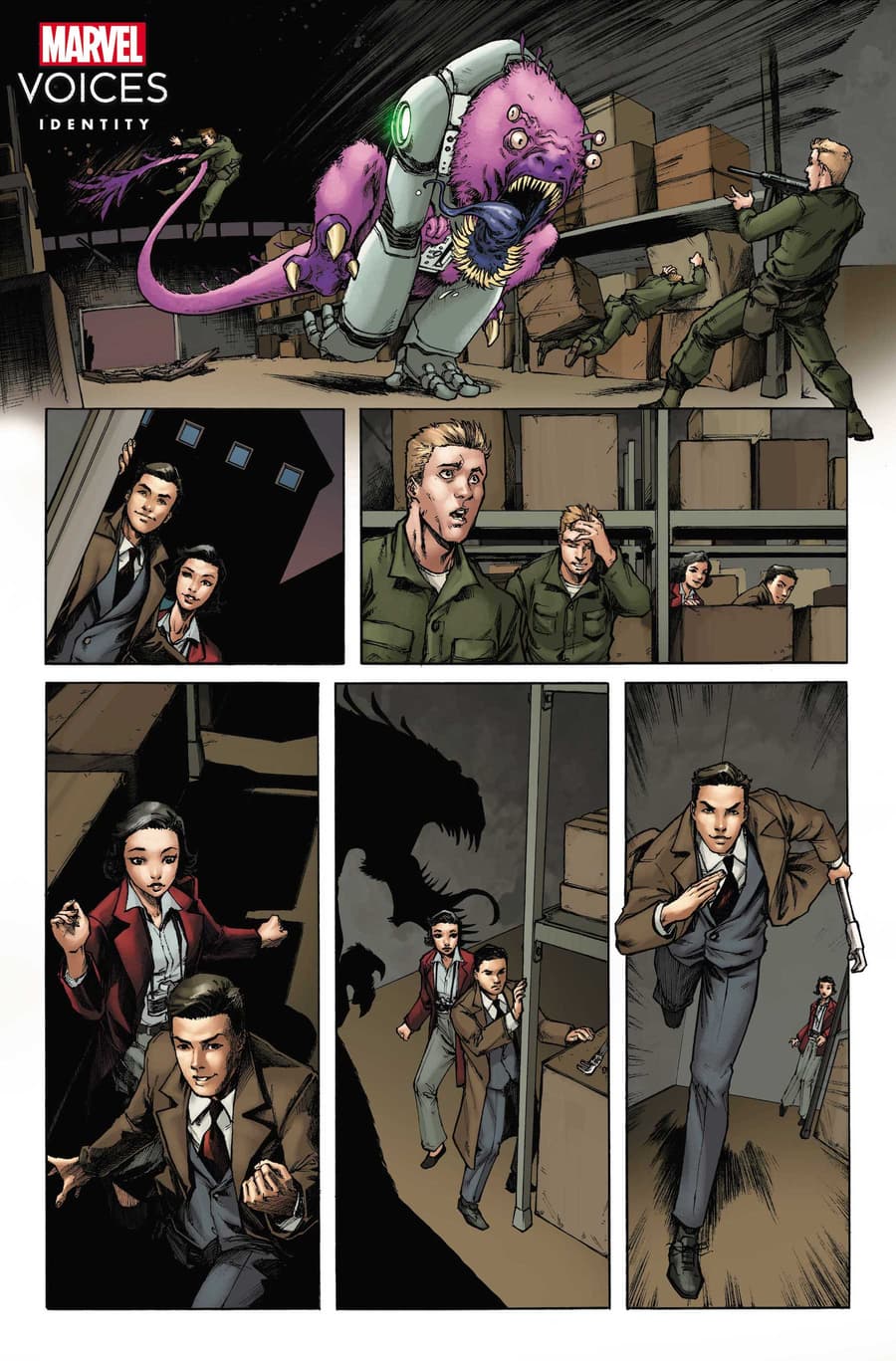 Ms. Marvel

Writer: Sabir Pirzada
Artist: Mashal Ahmed
Colorist: Neeraj Menon
"This story I'm getting to tell featuring Ms. Marvel is a deeply personal one in which Kamala faces difficult questions about how to identify with a place that is so fundamental to who she is and yet it can feel foreign at the same time -- a challenge that I often face, myself," says Pirzada. "It's an honor to tell this story alongside such talented creators. This is something I'll get to enjoy as a creator and a fan at the same time -- a new first for me!"
"Ms. Marvel has always been so down to earth and relatable to me and many others in her experiences," adds Ahmed, "and I'm super happy to have had a part in telling this special story!"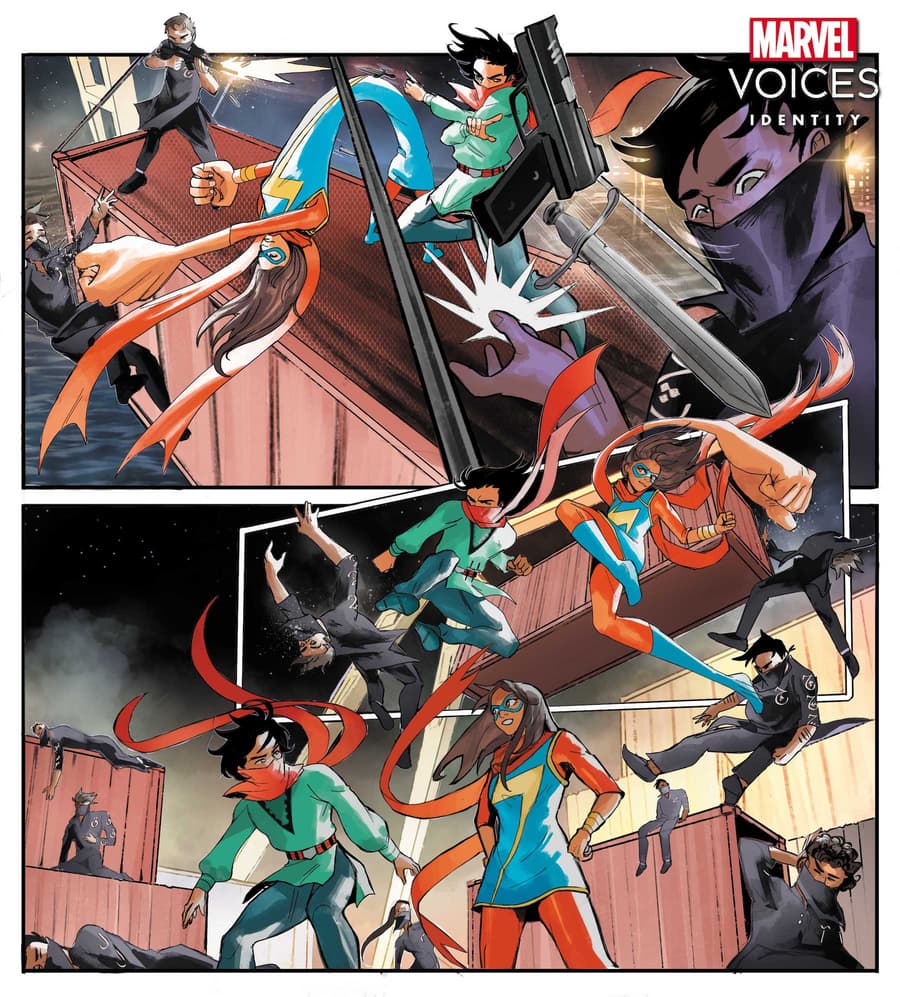 Silhouette

Writer: Jeremy Holt
Artist: Alti Firmansyah
Colorist: Irma Kniivila
"If someone had told me that I'd be published by Marvel this year, I wouldn't have believed them," Holt says. "I'm so honored by the opportunity to showcase an underrepresented character like Silhouette, and to add to her story in a meaningful way."
"Jeremy Holt tells a beautiful and detailed story about bravery, vulnerability, and love, which makes it easy for me to pour all my heart into," notes Firmansyah. "The story really speaks to me and I hope my line art resonates back to all of you."
Wave

Writer: Alyssa Wong 
Artist: Whilce Portacio
Colorist: Jay David Ramos
Wong: "Wave is special to me." begins Wong. "My very first Marvel story was about her and Aero, and as a Filipino American, having the chance to write a Filipino superhero was incredible. So when Darren asked me to write a Wave story for this project, with Whilce Portacio, I was stoked! Whilce is a legend and I'm honored to work on this Wave and Bishop team-up story with him. With Jay David Ramos on colors, we have a whole team of Filipino creators on this story. And that's just so cool."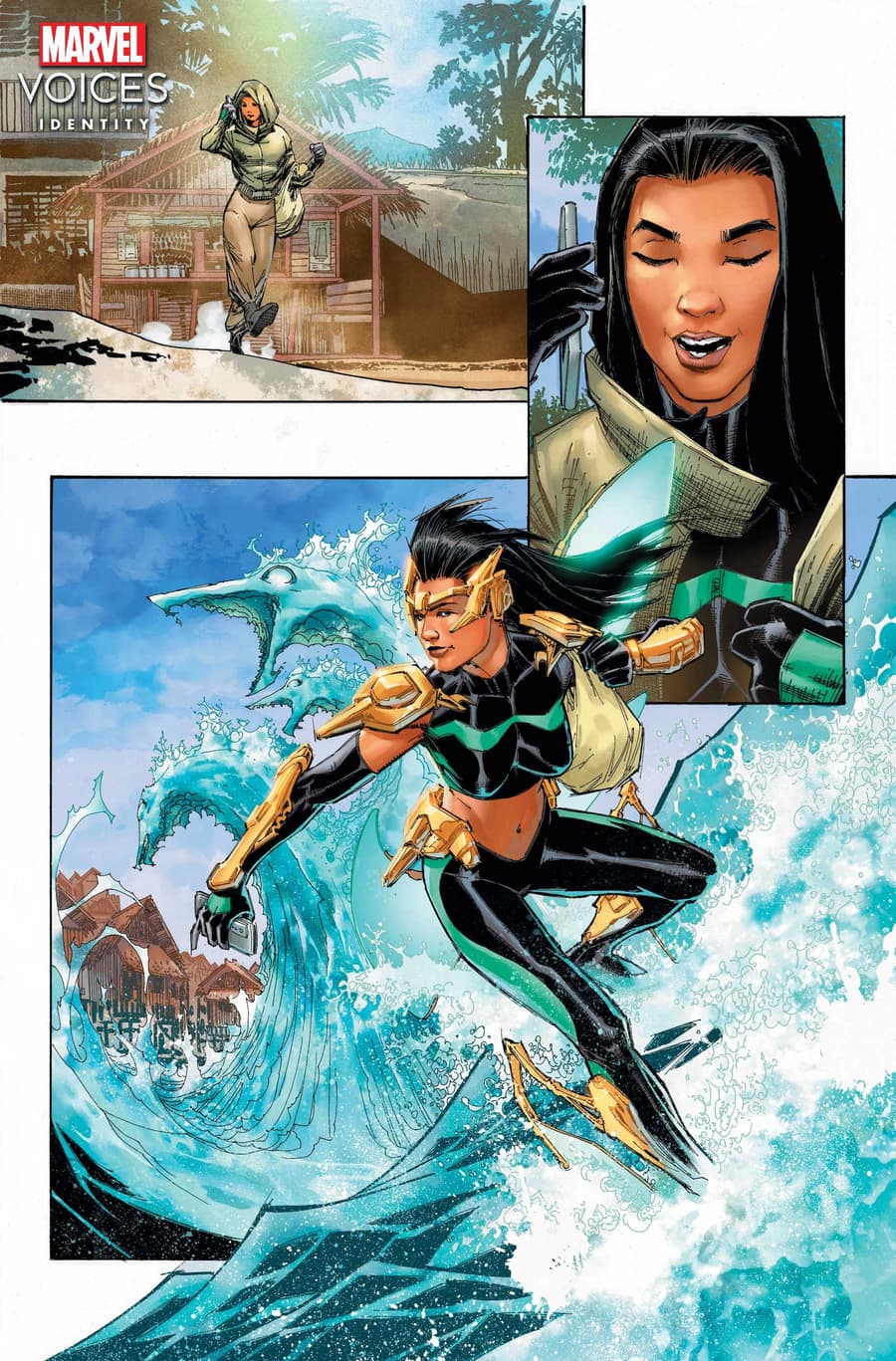 Armor and Silver Samurai

Writer/artist/colorist/letterer: Ken Niimura
"It's been a very rewarding experience, where for once it's possible to talk about certain subjects that I think would otherwise maybe not fit a regular issue," says Nimura.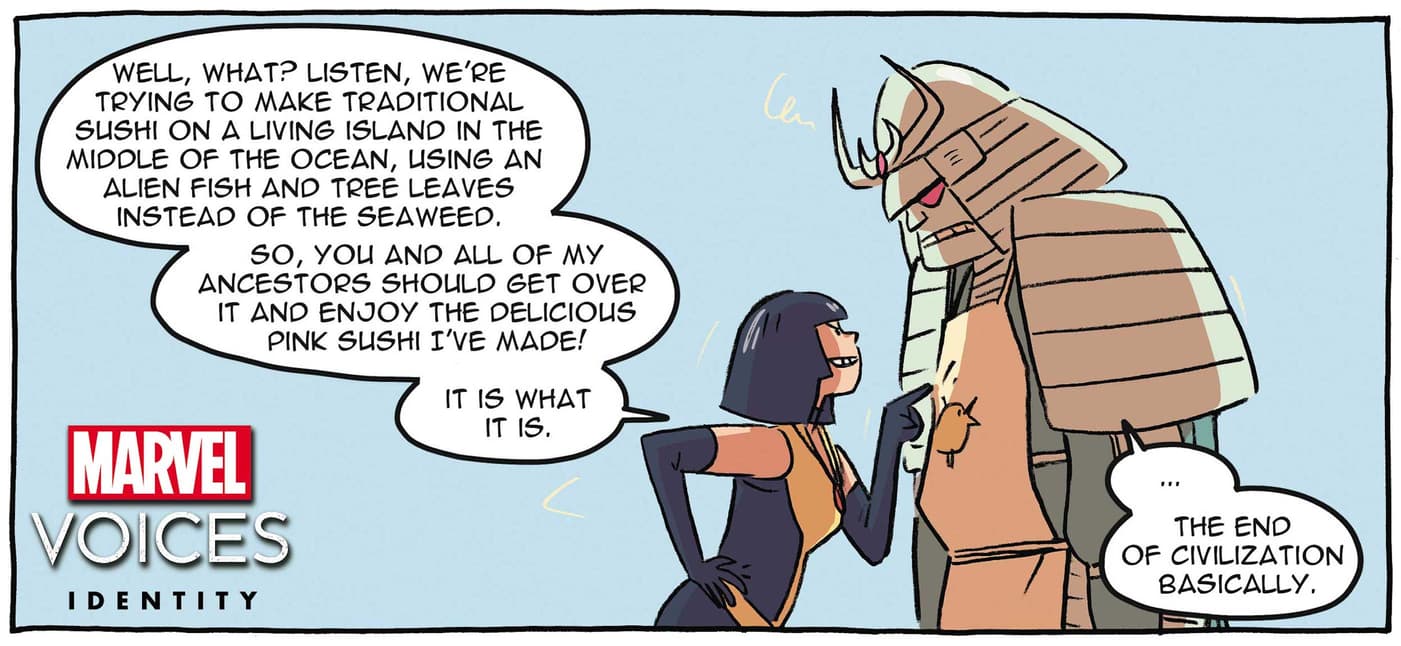 Now get an exclusive look at the variant covers on the way for the issue in the gallery below!
Pre-order MARVEL'S VOICES: IDENTITY #1 today, then read on August 25!
The Hype Box
Can't-miss news and updates from across the Marvel Universe!