Comics
Published November 9, 2018
Flashback Friday: Marvel Knights
Celebrate Marvel Knights 20th #1 with a look back at the books that started it all!
Every Friday, we use the powers of Marvel Unlimited to look back at the most notable appearances of a character that made waves this week.
Twenty years ago, a gamble paid off big time for the House of Ideas.
The company decided to outsource a series of titles to Joe Quesada and Jimmy Palmiotti, the team behind Event Comics. Together, they relaunched four titles that took the industry by storm. Released in 1998 under the banner Marvel Knights, DAREDEVIL, BLACK PANTHER, THE INHUMANS, and THE PUNISHER changed the course of these characters' histories.
Let's dig a little deeper into those books. 
The Marvel Knights gang snagged an impressive name from outside the world of comics in writer Kevin Smith who penned DAREDEVIL. Quesada penciled that book as well, leading to an epic tale called "Guardian Devil" that featured the Man Without Fear struggling against an unknown assailant playing off of Matt Murdock's hurricane of internal guilt.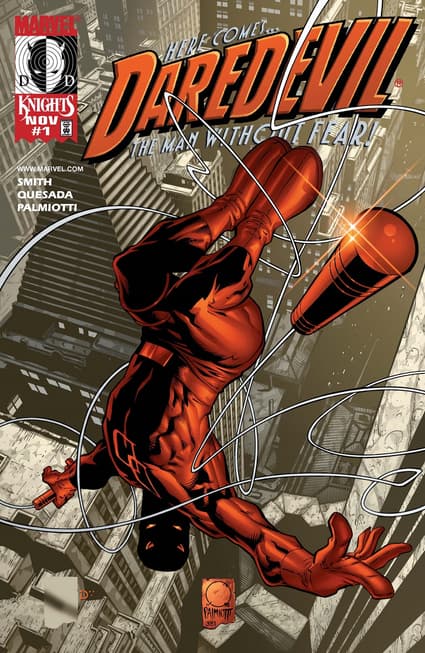 Issues #9-#15 featured more from Quesada and Palmiotti, but also brought in David Mack to create and establish the character Echo, who went on to become Ronin for a while. Then, with issue #16, a writer came on who had previously spent his time creating his own indie books as well as a MK limited series DAREDEVIL: NINJA; that man would go on to write just about every character in the Marvel Universe for a time: Brian Michael Bendis. His run lasted until issue #81.
Quesada also assisted on the first issue of Christopher Priest and Mark Texeira's BLACK PANTHER. This series, which brought King T'Challa to the United States to face Achebe and Mysterio, also introduced the world to Evertt K. Ross, the Hatut Zeraze, his half brother White Wolf, and the Dora Milaje.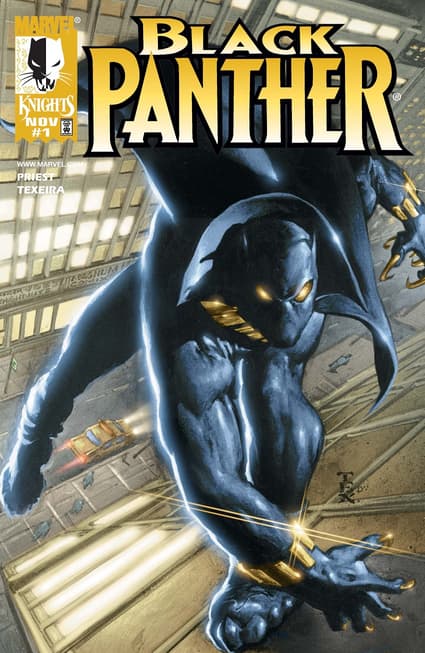 Along the way through the multi-year ongoing, Black Panther proved his worth as a king, but also displayed his absolute mastery of strategy and a variety of fighting skills to show his importance as a hero in the Marvel Universe that carries through to this day.
THE INHUMANS, a 12-issue limited series, came from Paul Jenkins and Jae Lee. With just a year's worth of storytelling, the creators dug deeply into Attilan and its many inhabitants. They added to the roster, but also showed readers why Stan Lee and Jack Kirby-created characters like Black Bolt, Medusa, Lockjaw, Karnak and Maximus continued to capture readers' imaginations.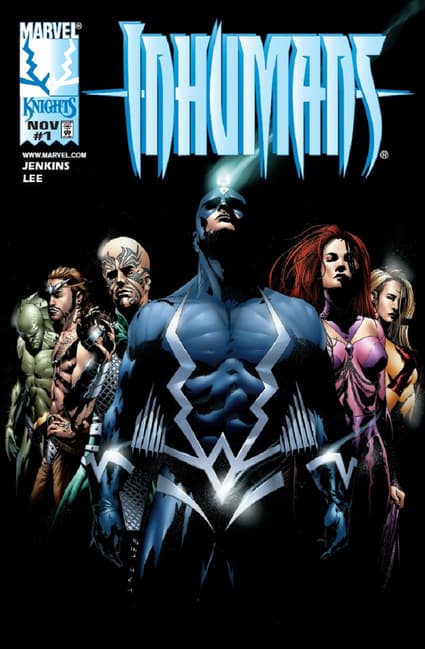 The final title from that initial launch was the four-issue PUNISHER limited series by Christopher Golden, Tom Sniegoski, Bernie Wrightson, and Jimmy Palmiotti. In it, Frank Castle began literally working for angels by using his newly granted powers to kill demons.
The new take paved the way for Garth Ennis and Steve Dillon to come in guns a-blazing. That 12-issue limited series took Punisher back to his roots and also covered miles of new ground. Ennis would go on to pen the following Marvel Knights PUNISHER series for 37 issues before the book moved under the more adult MAX line, where he helmed another 60 issues!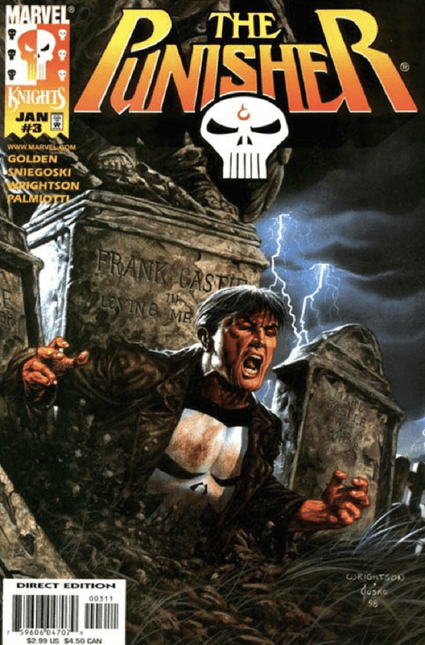 In addition to the various continuing stories, 1999 featured another batch of interesting titles like the three issue BLACK WIDOW limited series by Devin Grayson and J.G. Jones, Dan Jolley and Tony Harris' DOCTOR STRANGE: THE FLIGHT OF BONES, and WOLVERINE/THE PUNISHER REVELATIONS by Golden, Sniegoski, Pat Lee, and Alvin Lee.
This week, MARVEL KNIGHTS: 20th #1 by Donny Cates and Travel Foreman debuted a story that aims to recapture the magic initiated by Quesada, Palmiotti, and company two decades ago!
Read these stories on Marvel Unlimited, then visit your local comic shop to read the new #1 now!
The Hype Box
Can't-miss news and updates from across the Marvel Universe!