Comics
Published December 19, 2016
Follow the History of the Hulk Pt. 43
The Jade Giant reunites with the Defenders, puzzles over a bizarre island, and more!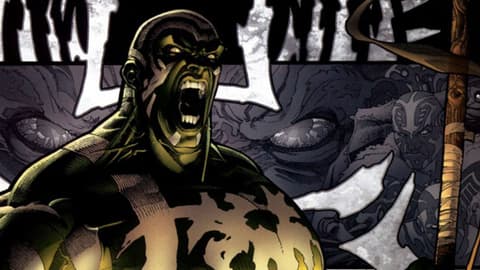 For over 50 years, the Incredible Hulk has been smashing his way through the Marvel Universe and into the hearts of fans. Whether you've discovered the tale of Bruce Banner and his other self through comics, TV, or film, get the whole story here…
When Nightmare, Dormammu, and Umar all raised their heads to create new trouble, Doctor Strange urged his old comrades to join together once more in DEFENDERS #1. After squaring off against Namor, The Hulk battled the terrifying Mindless Ones in DEFENDERS #2, and found himself the object of Umar's amorous attentions in DEFENDERS #3. Finally, he and his fellow non-teammates faced down Dormammu himself in DEFENDERS #4.
Later, Hulk agreed to help Strange again, but this time alongside such heroes as Spider-Man and Nova in MARVEL TEAM-UP #11. Together they fought Titannus in Tokyo in MARVEL TEAM-UP #12 and set up a rematch in MARVEL TEAM-UP #13.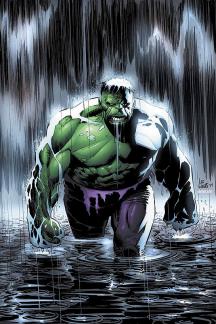 After trudging across the ocean floor, the Hulk arrived at a far-off island in INCREDIBLE HULK #77, where he encountered strange creatures both in dreams and the waking world. Past memories continued to haunt the Jade Giant in INCREDIBLE HULK #78, including his Grey Hulk self and the dragon Fin Fang Foom in INCREDIBLE HULK #79.
Wolverine joined in the fun in INCREDIBLE HULK #80, and Hulk discovered the truth about a mysterious installation on the island in INCREDIBLE HULK #81.
A murdered magic-user sought the Hulk's help in finding her killer in INCREDIBLE HULK #82, but following that the green behemoth wound up in a topsy-turvy alternate reality ruled by Magneto in INCREDIBLE HULK #83. When he returned from the House of M in INCREDIBLE HULK #87, he sought to distance himself from those who came with him, including Scorpion.
The Hype Box
Can't-miss news and updates from across the Marvel Universe!