Comics
Published March 28, 2022
Celebrate the Women of Marvel with These Free Comics
Through April 25, read major story arcs featuring Ms. Marvel, She-Hulk, America Chavez, and Jane Foster's Thor.
Get to know the Women of Marvel with these introductory story arcs! From now through April 25, dive into four FREE comic runs courtesy of digital comics subscription service Marvel Unlimited. Starring America Chavez, Jane Foster, Ms. Marvel, and She-Hulk, each of these character-defining turns are ideal for new readers and those looking to get acquainted with the next wave of Marvel's power players.
Grab more info on each of these comic entry points below, then read the entire batch for free!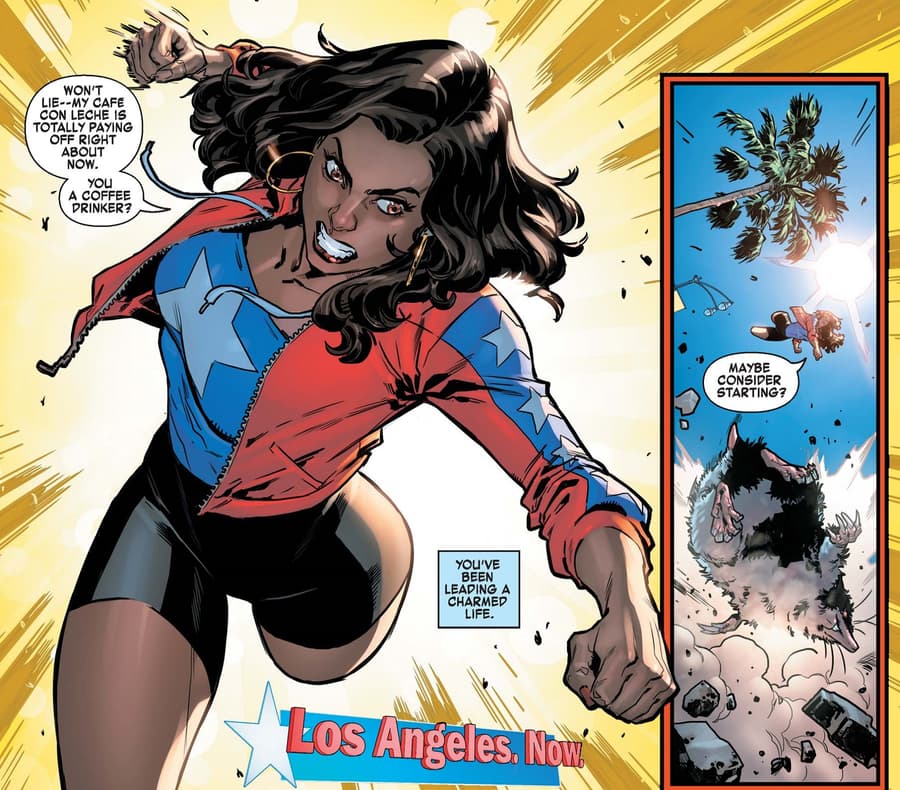 America Chavez is incredible—her beginnings, her strength, her dimension-shattering star portals! But when the foundation of everything she believes is shaken, former Young Avenger America must stand up and confront the parts of herself she's been running from. Her life is about to be shattered into a million pieces by a mysterious adversary. When her tormentor is revealed, their face will be shocking, to say the least—but it's what they reveal that will rock her world. And then? It's just a matter of whether or not to believe them. From writer Kalinda Vazquez and artist Carlos Gَomez comes an explosive origin story all about what made America Chavez who she is—and what she'll do to protect the ones she loves.
THOR (2014) #1-5 (COLLECTS THOR VOL. 1: THE GODDESS OF THUNDER)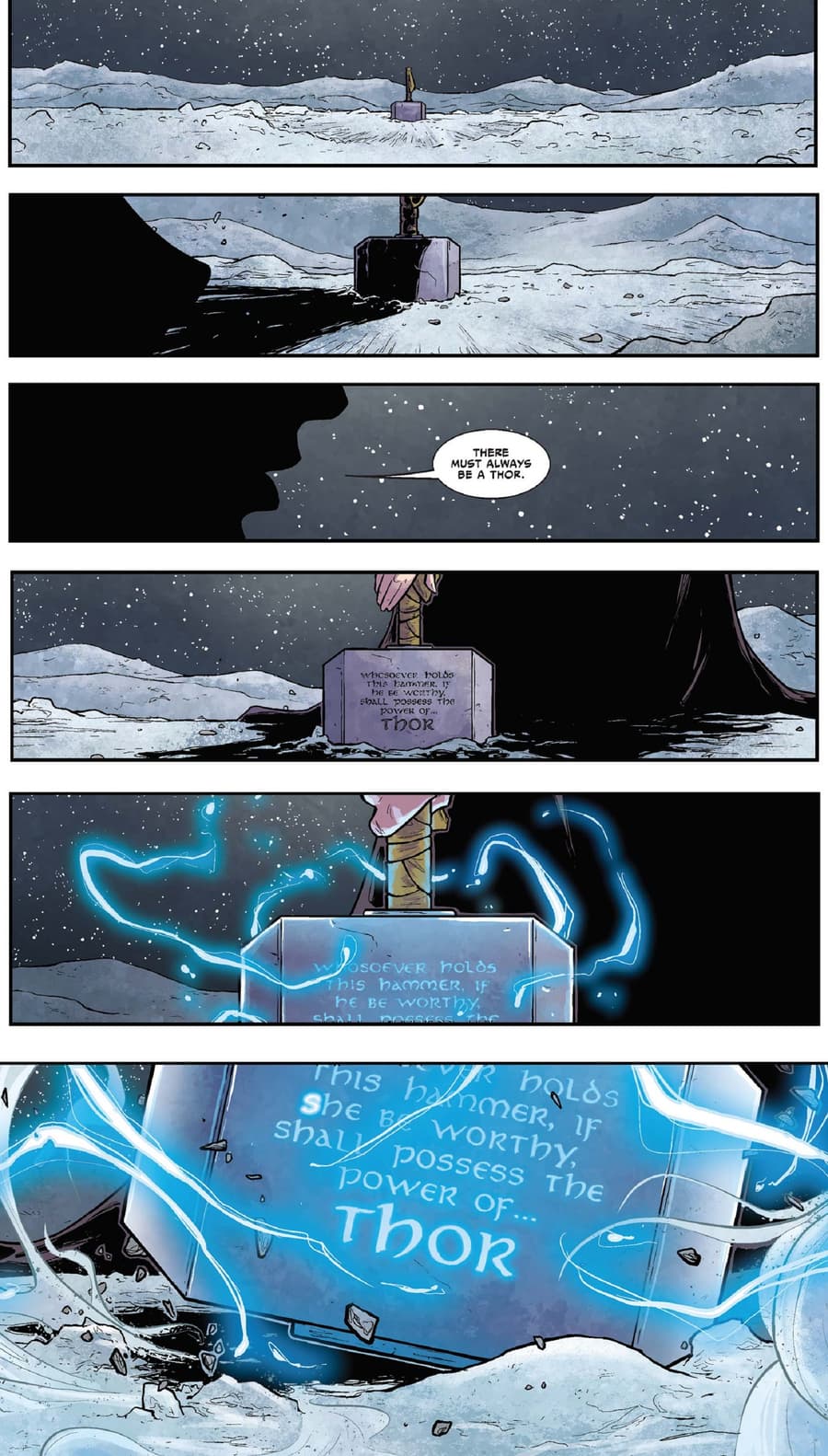 The mighty mythic Mjolnir lies on the moon, unable to be lifted... Something dark has befallen Thor: God of Thunder, leaving him unworthy for the first time ever. But when Frost Giants invade Earth, the hammer will be lifted—and Jane Foster will be transformed into an all-new version of the mighty Thor! But what is the future of this Goddess of Thunder? Not even All-Father Odin knows. Get ready for a Thor like you've never seen before. But first, the Odinson must defend his worthiness—it's Thor versus Thor! Try this bold chapter from the storied history of Asgard, full of dangerous (and unexpected) allies, from creators Jason Aaron and Russell Dauterman.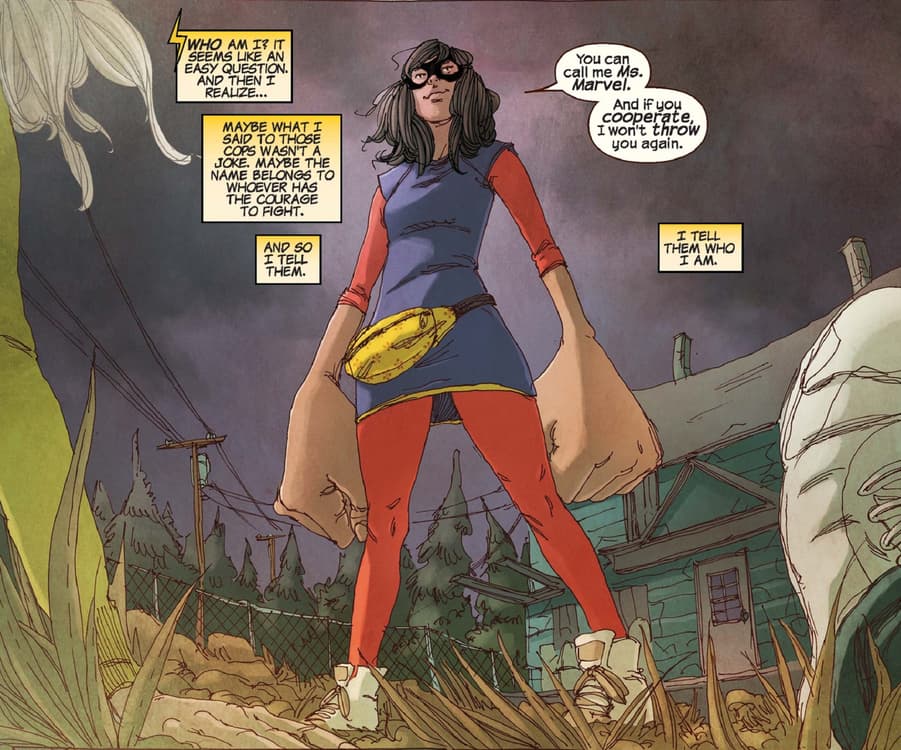 Read the first series (and definitive origin) of the groundbreaking hero turned international sensation! Kamala Khan is an ordinary girl from Jersey City—until she's suddenly empowered with extraordinary gifts. But who truly is this new Ms. Marvel? Teenager? Muslim? Inhuman? All of the above? When Kamala discovers the dangers of her newfound powers, she unlocks a secret behind them as well. Is Kamala ready to wield these immense new gifts? Or will the weight of the legacy before her be too much to bear? Kamala has no idea either. But she's comin' for you, New York! Read history in its making from acclaimed writer G. Willow Wilson and RUNAWAYS artist Adrian Alphona.
SHE-HULK (2014) #1-6 (COLLECTS SHE-HULK VOL. 1: LAW AND DISORDER)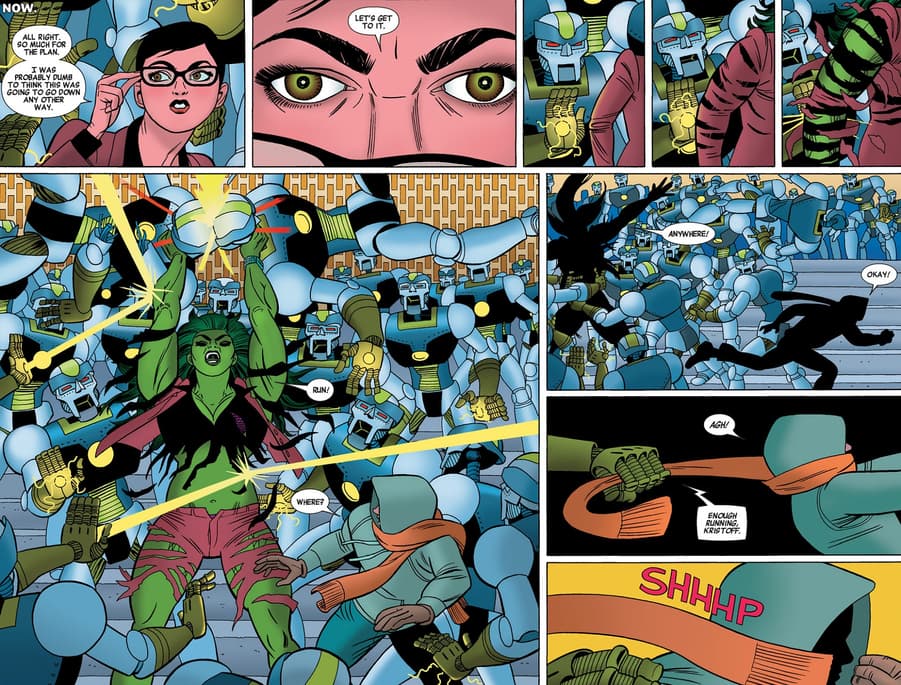 Jennifer Walters is the She-Hulk! A stalwart member of the Avengers and the Fantastic Four, she's also a killer attorney with a pile of degrees and professional respect. But juggling cases and kicking bad guy butt is a little more complicated than she anticipated. With a new practice, a new paralegal, and a mounting number of Super Villains she's racking up as personal enemies, She Hulk might have bitten off more than she can chew in this critical smash by creators Charles Soule and Javier Pulido. When Kristoff Vernard, the son of Doctor Doom, seeks extradition, it's an international jailbreak—She-Hulk-style! Then, She-Hulk and Hellcat must uncover the secrets of the Blue File—a conspiracy that touches the entire Marvel Universe. And when someone important to She-Hulk is killed, she won't let it stand—but who can she trust? She-Hulk takes on her most terrifying role yet: defendant.
Download the Marvel Unlimited app for iOS or Android devices now to access complete comic runs starring your favorite heroes. You'll also gain instant access to 29,000+ digital issues spanning 80 years of Marvel Comics.
Follow Marvel Unlimited on Twitter and Facebook to stay tuned in to weekly announcements, articles, and more, all at @MarvelUnlimited. Follow us today to join the conversation with thousands of fellow fans, and let us know what you're reading!
The Hype Box
Can't-miss news and updates from across the Marvel Universe!