Comics
Published September 19, 2018
Gerry Duggan Shares His Approach to a Marvel Mashup in 'Soldier Supreme'
"I just tried to ask myself how far a magical warrior would go in order to win."
The first of the Infinity Warps has arrived with Stephen Rogers, the Soldier Supreme! Writer Gerry Duggan has taken on the highly-anticipated mashup that came out of the INFINITY WARS series and he talked to Marvel.com to offer some insight into the reality in which INFINITY WARS: SOLDIER SUPREME #1 takes place!
Duggan, along with artists Adam Kubert and Matthew Wilson, have been having a lot of fun creating a world for this seemingly odd combination of Steve Rogers/Captain America and Stephen Strange. He said: "This character has lived his full life blissfully unaware that he's the result of a universe that was smashed together. I think the most fun was treating him with the respect that he deserves. I just tried to ask myself how far a magical warrior would go in order to win. Some of the things he does in SOLDIER SUPREME # 1 are pretty... out there."
Art by Adam Kubert and Matthew Wilson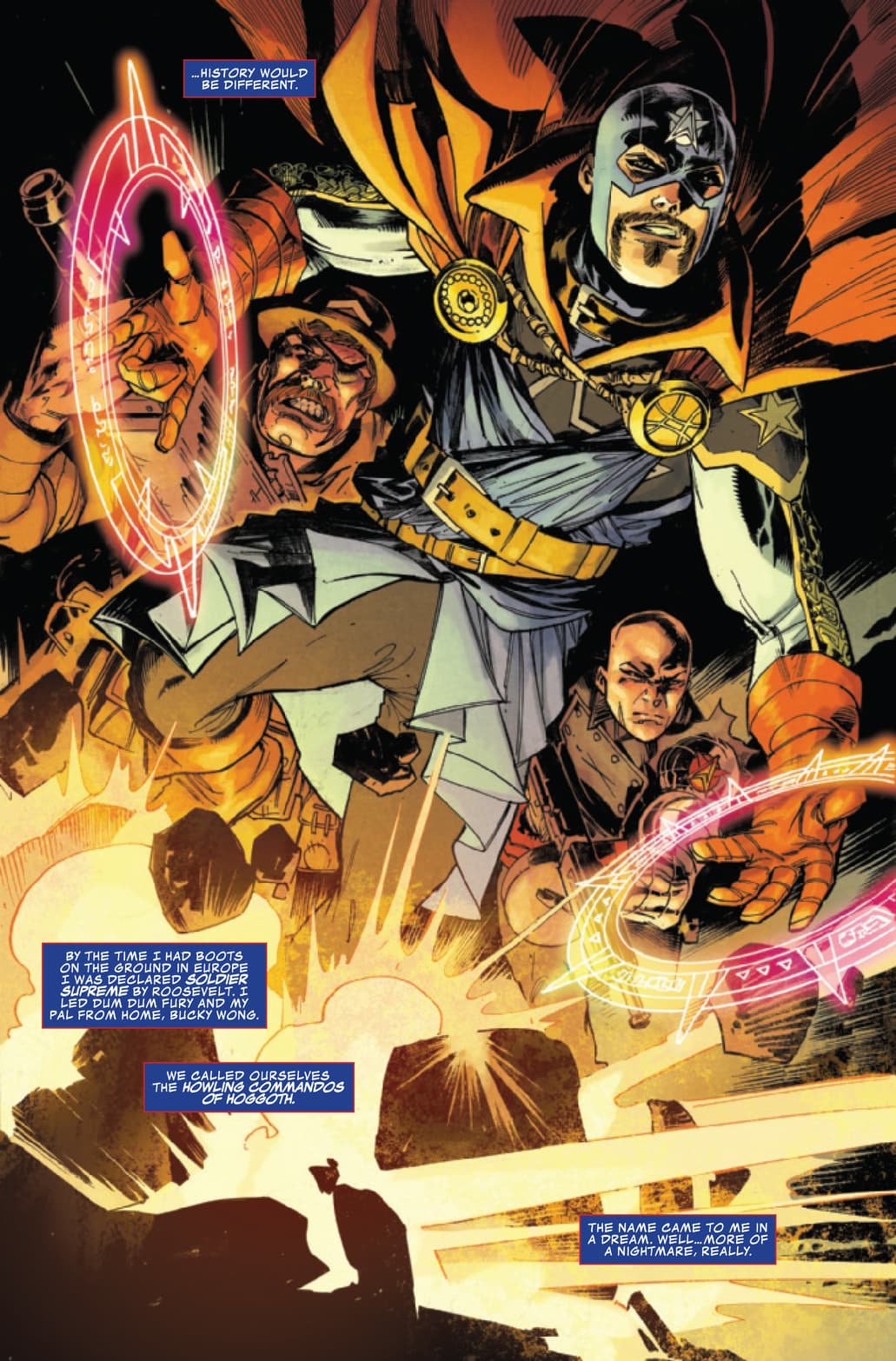 He also characterized Stephen Rogers as possessing "tremendous demon-given magical powers, but was poorly trained," adding "that's a comic I could write for 10 years." Kubert has also been "having a lot of fun" bringing the character to life with Matt Wilson.
In addition to Stephen Rogers, there is another mashup who plays a prominent role in SOLDIER SUPREME: Bucky Wong. Duggan said that while creating their relationship, "we found that we could do something really cool and unexpected there. I think what transpires says a lot about Stephen Rogers' commitment to win." 
But no Marvel Super Hero -- especially a mashup of two classic characters -- would be complete without a Super Villain to fight. Enter Dormammu Red! "We conjured him into existence with the event," Duggan explained, "and then Kubert took over, and I'm just trying to up my game to his level. He's really a joy to write, like all great villains."
Cover by Humberto Ramos and Edgar Delgado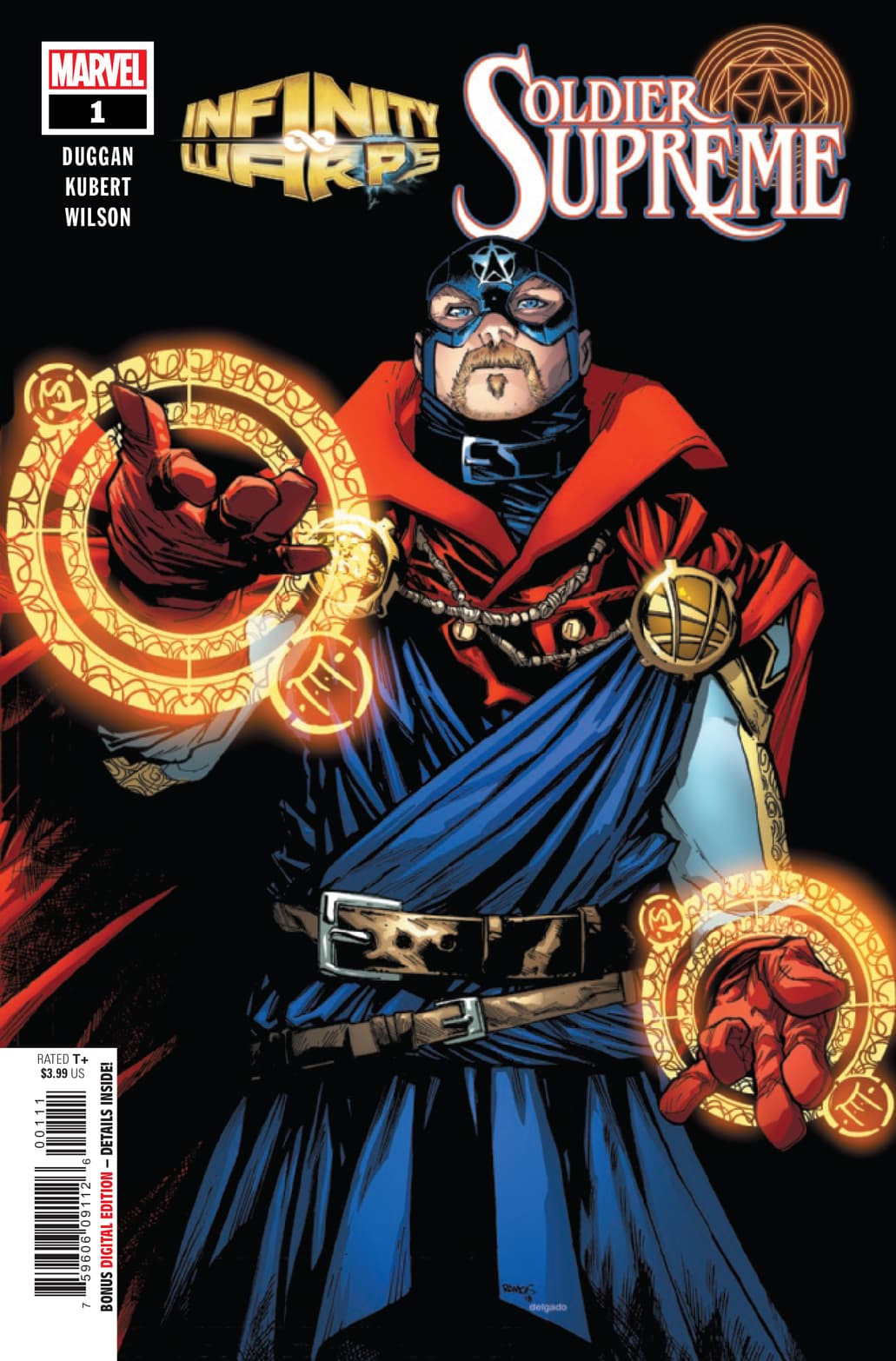 The Hype Box
Can't-miss news and updates from across the Marvel Universe!