Comics
Published August 17, 2018
Get the Exclusive First Details of the Marvel Knights 20th Anniversary Celebration
Announcing artists for the new six issue event and more!
Beginning this November, return to the unmistakable aura that defines the murky and mysterious Marvel Knights with a brand-new six issue limited series to celebrate the iconic imprint's 20th anniversary!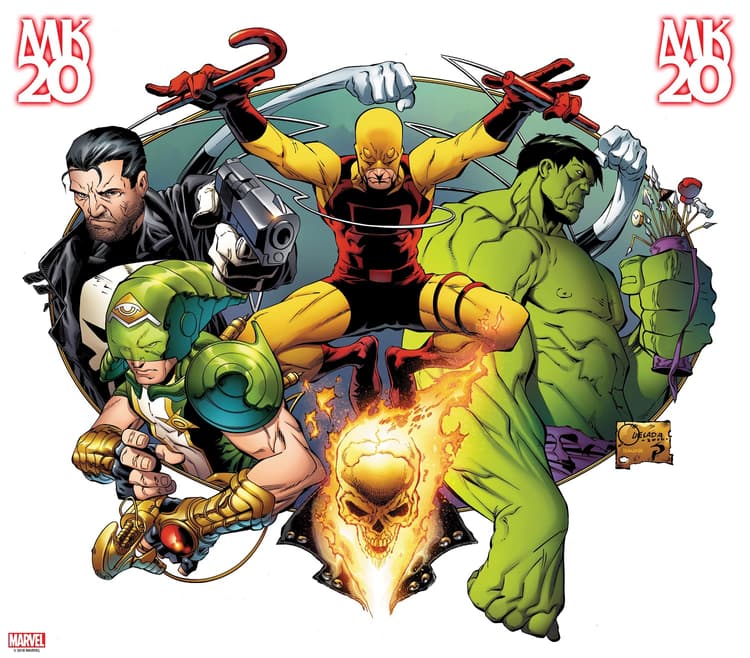 Series showrunner Donny Cates is joined by all-star writers Matthew Rosenberg, Tini Howard, and Vita Ayala as the Marvel Knights ride again. Daredevil, the Punisher, Black Panther, Elektra, and others attempt to unravel a mystery that affects every hero and villain in the Marvel Universe. And now it can be revealed that titanically talented artists Travel Foreman and Niko Henrichon will craft the action in issues #1 and #2 respectively! Covers will be contributed by the showstopping Geoff Shaw, and the genius Jae Lee will create a set of variant covers as well!
And this is just the beginning of a massive Marvel Knights celebration on its way.
In addition to Cates' concussive limited series, fans can look forward to a digital comics promotion and a variant program featuring the work of A-list talent such as John Cassaday, JG Jones, and Terry Dodson! Plus, don't miss a set of new trade paperbacks featuring the best of Marvel Knights, as well as two brand-new Omnibus editions.
Read the electrifying return of Marvel Knights at your local comic shop starting this November! And look for more information on Marvel Knights to be revealed soon!
Marvel Knights 20th art by Joe Quesada.
The Hype Box
Can't-miss news and updates from across the Marvel Universe!