Comics
Published June 5, 2018
Get to Know the Divine Pairing of Cloak and Dagger with These Must Read Comics
See Tandy and Tyrone come to life on the small screen with 'Marvel's Cloak & Dagger' on Freeform!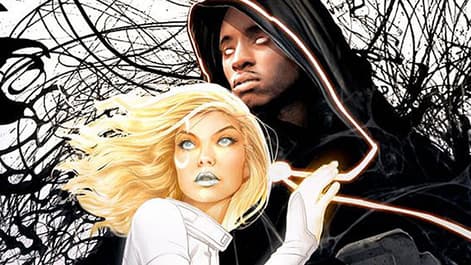 For long time Marvel fans of Cloak and Dagger, you'll finally get to see these young teens in action when the brand-new, original "Marvel's Cloak & Dagger" series premieres on Freeform this Thursday, June 7!
While the coming-of-age series will be based in New Orleans, the comics are based in MU's New York, but their strong relationship is unchanged. Their synergetic bond is based in Cloak's ability to summon and enter the Darkforce Dimension which is counteracted by Dagger's psionic light. If you're not familiar with Tandy Bowen and Tyrone Johnson, not to worry, we have a few comics that will get you familiar with the duo that are Light and Darkness incarnate.
Get to know Cloak and Dagger with these must-read comics!
SPECTACULAR SPIDER-MAN #64 (1982) 
Bill Mantlo, Ed Hannigan, Jim Mooney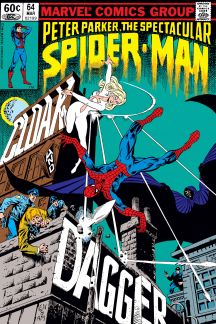 The first appearance of Tandy and Ty had them tangling with the infamous webslinger as the duo look for those who experimented on them. We even see Spider-Man become a victim of Tandy's light daggers. This is a great first look at the duo and a classic book for Spidey fans.
CLOAK AND DAGGER (1983)
Bill Mantlo, Rick Leonardi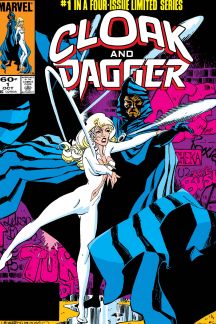 After a successful run-in with Spider-Man, Cloak and Dagger were given their own four-issue limited series. This book was unique because it didn't focus on costumed heroes and villains, but instead on the pair's crusade against drug dealers.
STRANGE TALES (1987)
Bill Mantlo, Brett Blevins
Cloak and Dagger paired up with Doctor Strange for STRANGE TALES! This series was significant because the duo finally got a nemesis—Mister Jip, an evil mystic tied to the Kamar Taj, who kicks off conflict by deceiving Cloak.
THE MUTANT MISADVENTURES OF CLOAK AND DAGGER (1988)
Terry Austin, Dan Lawlis, P. Craig Russell
The first issue of THE MUTANT MISADVENTURES OF CLOAK AND DAGGER series has Dagger blind; writer Terry Austin, with help from the American Foundation for the Blind, was able to show an accurate impact of the impairment not only on how it affected heroics but for blind people's everyday lives.
RUNAWAYS (2015)
Noelle Stevenson, Sanford Greene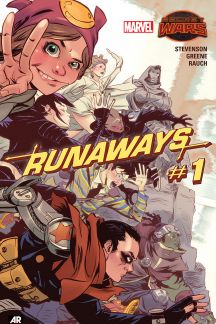 This revival of Brian K. Vaughan's RUNAWAYS series features millennials on the run, and here you'll find none other than our very own Tandy and Tyrone joined by familiar faces including a young Bucky Barnes, Jubilee, and more.
Get instant access to all these and more digitally! Join Marvel Unlimited Today.
See the divine pairing for yourself when "Marvel's Cloak and Dagger" debuts on Freeform, June 7 with a two-hour premiere at 8pm ET/PT! Stay tuned to Marvel.com for the latest on "Marvel's Cloak & Dagger" and Marvel Television! Be sure to follow @CloakandDagger on Twitter and like the official "Marvel's Cloak & Dagger" Facebook page!
The Hype Box
Can't-miss news and updates from across the Marvel Universe!