Comics
Published February 6, 2020
Ghost Rider vs. Doctor Strange: Who Wins?
Prep for 'Ghost Rider' #6 with a look at the duo's five feistiest fights!
One's the Sorcerer Supreme (usually). The other's a demon-possessed Spirit of Vengeance. And when they get together, Doctor Strange and Ghost Rider can cause quite a ruckus!
In GHOST RIDER #6, by Ed Brisson and Juan Frigeri, the duo will meet again—and sparks are going to fly.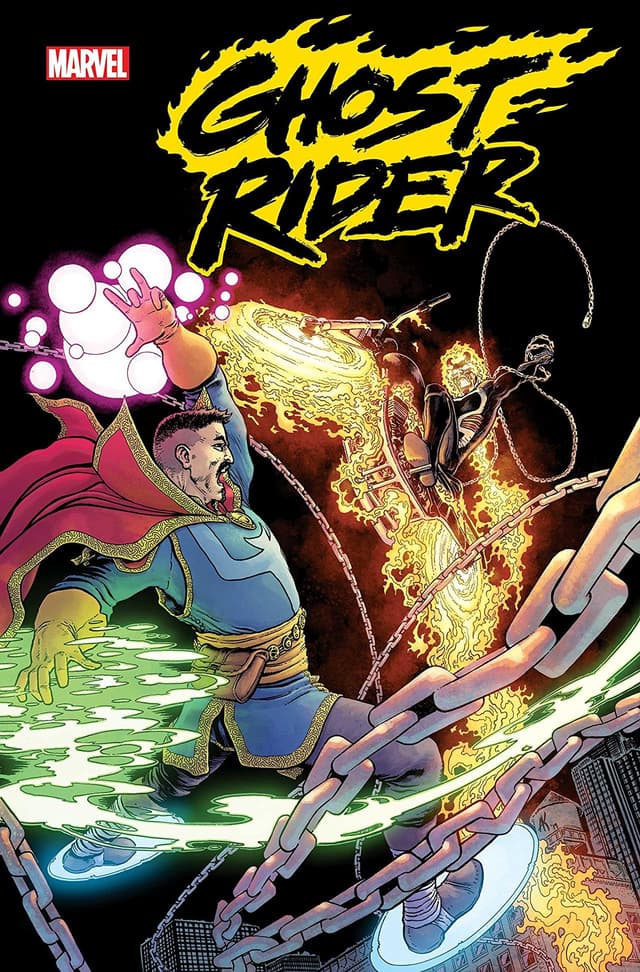 See, longtime Ghost Rider Johnny Blaze took over Hell not too long ago and many of his friends—including Stephen—wonder if the throne is corrupting the one-time hero.
While those two figure out their current relationship status, we're looking back at some of the all-time best meet-ups between these two characters. Sometimes they've worked well together and other times...well, let's just say that Blaze might have a pretty good reason to be peeved at Strange!
Have A Ketch
After brand-new Spirit of Vengeance Danny Ketch got back from Nightmare's realm in GHOST RIDER (1990) #11, he found himself face to face with Doctor Strange! In the following issue, the Rider ran off to take on the Zodiak. The villain got the drop on the possessed young man, but Strange appeared to help out!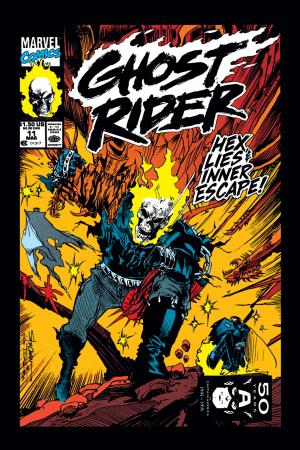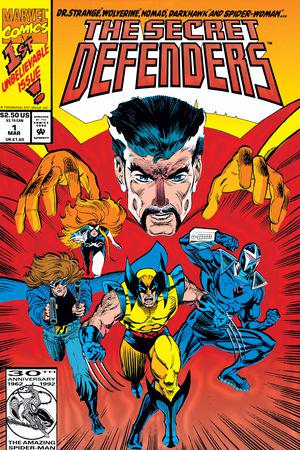 Joining forces with Silver Surfer, Hulk (then a mix of Banner's brains in the Jade Giant's body) and, of course, Strange, Ghost Rider took on Dormammu! To stop the villain, Ketch and Strange pulled a few transference and body-switching tricks that worked in chasing the dread off!
Dangerous Devilry
When the 2006 GHOST RIDER series kicked off, it featured Johnny Blaze as the Rider constantly trying to race his way out of Hell. After finally breaking out in ish #2, the Spirit of Vengeance once again found himself staring at Doctor Strange. However, his mind had been clouded—and the Rider saw Strange as Lucifer! The ensuing brutal fight took place in issue #3 and Blaze finally got a hold of himself in mag #4, realizing his mistake before killing the Sorcerer Supreme.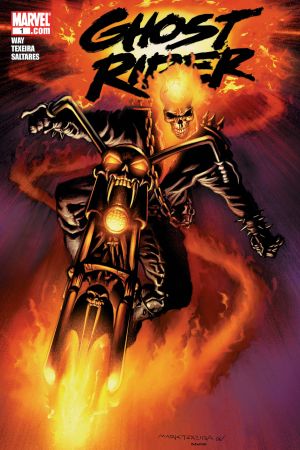 Ghost Rider (2006) #1
published

added to marvel unlimited

rating

writer

letterer

penciller

penciller (cover)

colorist
What is Marvel Unlimited?
Back In The Saddle
During the 2011-launching GHOST RIDER series, Johnny Blaze found himself once more freed from the curse of his demonic alter-ego. However, he did attempt to help the new host, a young woman named Alejandra. After she made a deal with Blackheart to save some souls she accidentally damned, the new Ghost Rider proved unfit for the position.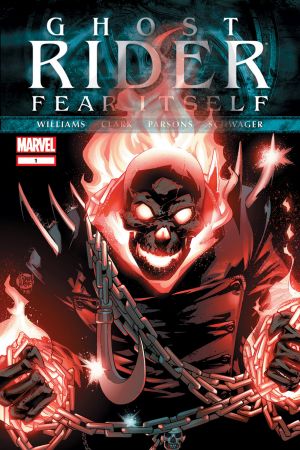 Ghost Rider (2011) #1
published

added to marvel unlimited

colorist

penciller

writer

penciller (cover)

inker

letterer

editor
What is Marvel Unlimited?
When Strange approached Blaze about taking the mantle back up in the final issue, the cyclist already had plans to do exactly that. However, when the mystic attempted to transport Johnny to other heroes waiting to help out, Johnny shot him in the foot for his efforts, preferring to handle his reunion with the Spirit of Vengeance solo.
Damnation
Leading directly into this new GHOST RIDER series, Doctor Strange attempted to resurrect all of the people who died in Las Vegas during SECRET EMPIRE. In a way, he succeeded, but in another way, he literally moved Vegas from its new home in Hell up to the surface world! That's the story that burned its way through the four-issue DOCTOR STRANGE: DAMNATION (2018) and the DAMNATION: JOHNNY BLAZE - GHOST RIDER (2018) one-shot. Basically, to fix Strange's mistake, Johnny agreed to die, go to Hell, and then take over the throne from Mephisto.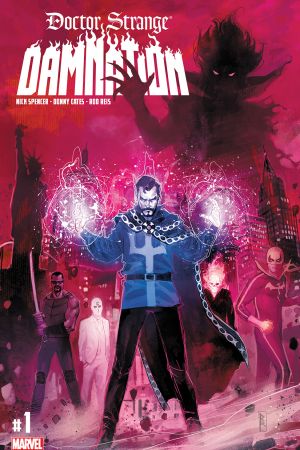 Doctor Strange: Damnation (2018) #1
published

added to marvel unlimited

editor

colorist

colorist (cover)

inker

inker (cover)

penciler

penciler (cover)

writer

letterer
What is Marvel Unlimited?
Now we're seeing the ramifications from that decision rippling through both GHOST RIDER and even AVENGERS!
Honorable Mention: The Avengers From 1 Million B.C.
Since making their debut in MARVEL LEGACY, the ancient Avengers team has become one of the more intriguing hero groups around. The squad includes Odin, Lady Phoenix, Black Panther, Iron Fist, Starbrand, Agamotto, and Ghost Rider. Though different versions than the ones we're familiar with—one is of Eye fame, the other gets around on a fiery wooly mammoth—these two supernatural allies have worked well together in the pages of AVENGERS, banding against angry Celestials and other threats.
The Hype Box
Can't-miss news and updates from across the Marvel Universe!