Comics
Published November 16, 2016
6 Great Guardians of the Galaxy Adventures
We document some of Star-Lord and company's best stories!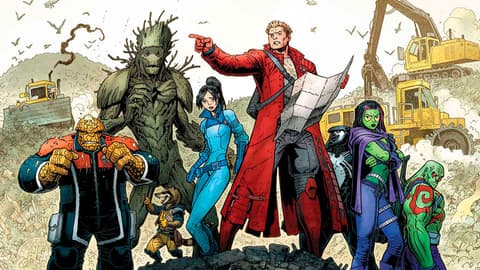 The Guardians of the Galaxy have often found themselves in unexpected and jarring spots. Take a look back at some of the trips of this interstellar team!
Welcome Home
For several members—including Thing, Kitty Pryde, and Flash Thompson—becoming "grounded" simply means they've returned home. The Thing and Kitty Pryde both served on other Earth-based super teams—the Fantastic Four and the X-Men—while Flash spent his pre-Venom years as a thorn in the side of, and later a close friend to, the Amazing Spider-Man!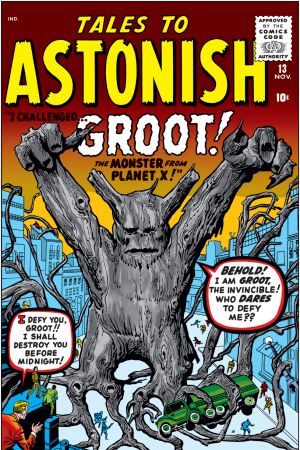 I Am Groot!
Groot—or at least members of his race—have visited Earth before to conquer it. Debuting in TALES TO ASTONISH #13, the floral colossus could not only say more than three words, but came to our planet seeking specimens to study. A scientist stopped the wooden invader using termites. Groot returned years later and joined S.H.I.E.L.D.'s monster troop, the Howling Commandos!
Drax's Death & rebirth
Before becoming the green-skinned powerhouse we know today, Drax lived a normal life on Earth until that fateful night when Thanos killed the then-Arthur Douglas and his wife, leaving the Mad Titan's father Mentor to raise their daughter, Moondragon. But Drax would return when Mentor and the Titan god Kronos put his spirit into a new body—a body built for vengeance!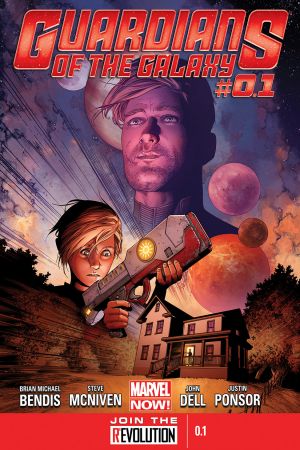 Birth of a Star-Lord
Also born on Earth, a young Peter Quill saw Badoon kill his mom and joined NASA so he could journey to the stars. Once he escaped Earth's gravitational pull, he'd spend most of his time in the far reaches of space—except of course when he'd return years later to sometimes save the planet or visit his Earthbound girlfriend, Kitty Pryde!
Infinity Watch
Before joining the Guardians of the Galaxy, both Drax and Gamora helped protect the Earth as members of Adam Warlock's Infinity Watch. The team, which also included Moondragon and Pip the Troll, used the Infinity Gems to enhance their powers and defend the planet from threats both alien and terrestrial, all from their base on the Mole Man's Monster Isle!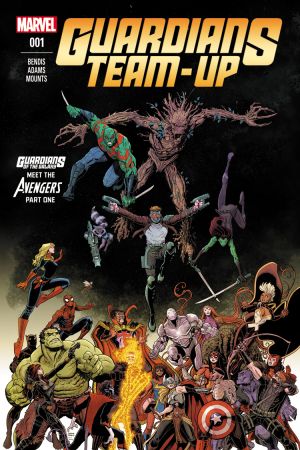 Guardians Team-Up
In 2015, the Guardians found themselves pursued by a Chitauri ship commanded by Nebula, as she hunted Gamora. They crash-landed on Earth and fought their alien pursuers with the help of Hawkeye, Black Widow and other Avengers. GUARDIANS TEAM-UP would feature other stories of their exploits on this planet, as we saw Gamora team with She-Hulk, Spider-Man with Star-Lord, and Rocket with Deadpool!
The Hype Box
Can't-miss news and updates from across the Marvel Universe!