Comics
Published May 25, 2023
How Did Nick Fury Lose His Eye?
The full story of what happened to S.H.I.E.L.D.'s greatest operative, plus the history of the eyepatch!
Have you tried Marvel Unlimited yet? It's your all-access pass to over 30,000 Marvel comics at your fingertips. Sign up today and get one year for just $5 a month!
For nearly 60 years, fans have seen Nick Fury wear an eyepatch on the left side of his face. It's become one of his most identifying traits, but many people wonder how this Director of S.H.I.E.L.D. and super-spy came to wear the iconic eye covering.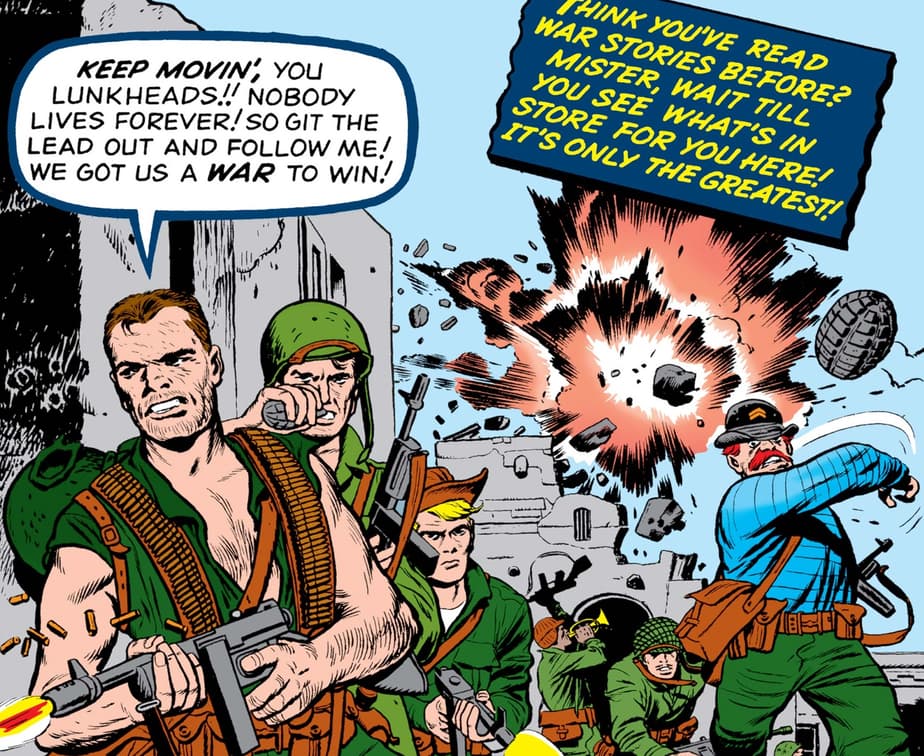 NICK FURY, SR.
Readers who first came to know Nick from his debut in the World War II-set SGT. FURY remember that he did not wear an eyepatch for most of that series. Nor did he in his modern-day appearance in FANTASTIC FOUR (1961) #21. However, a few years later in 1965's STRANGE TALES #135—which introduced the readers to the spy agency S.H.I.E.L.D.—he's got the patch.
So, what's the deal? Well, readers got their answer in the pages of SGT. FURY (1963) #27! Fans at the time must have been wondering what happened because one of the cover blurbs even says, "At last!! The origin of Fury's eyepatch!"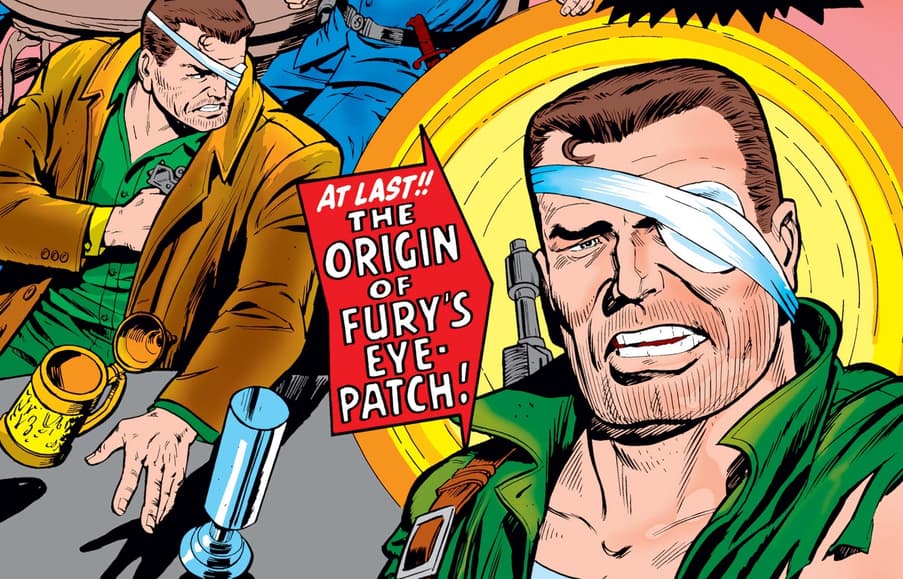 Inside, we're tossed right into the action during an undetermined point in WWII in which the Nazis have developed a beam to knock Allied bombers out of the sky. So, naturally Fury and his Howling Commandos parachuted in to stop them with a good ol' bazooka! Fury's elite task team quickly apprehended a German soldier who was then coerced into helping the team destroy the beam, but in retaliation the enemy combatant threw a grenade at Fury's men!
Fury jumped into action, caught the explosive and threw it as far away from the Howlers as he could, but the blast still injured his eye. Dino Manelli patched the sergeant's eye and they split up shortly after. Even with this painful injury, Fury managed to traverse enemy territory, survive a room full of Nazis, and even escape with a defector and the scientist who made the beam in the first place.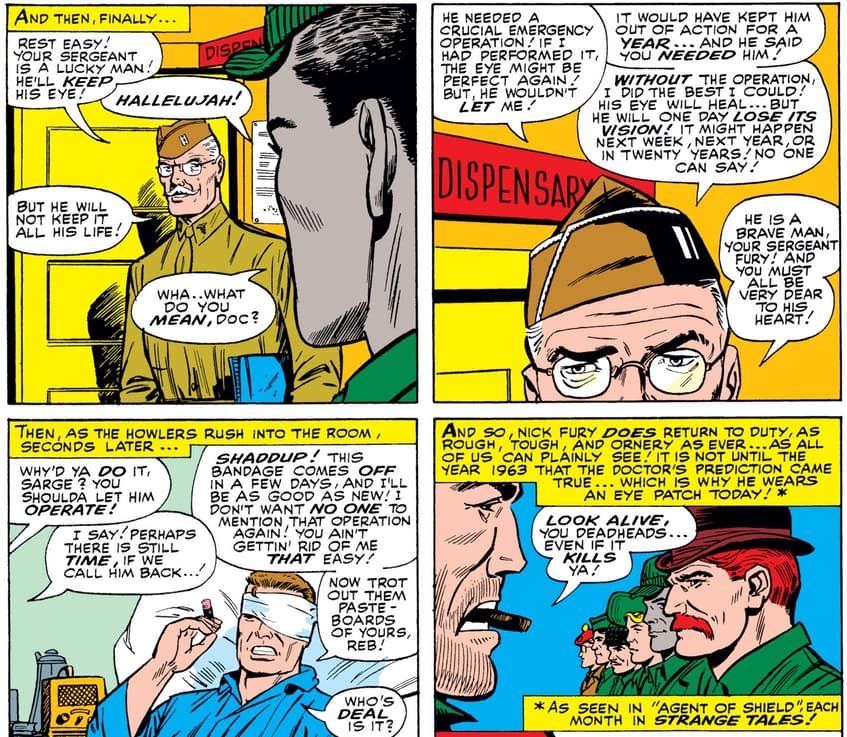 Once safe, Fury saw a doctor who gave him an option: get the eye fully fixed and stay out of action for about a year, or get it repaired as much as possible and get back to fighting. He chose the latter. The doc informed the Howlers of this, including the fact that Nick would most certainly lose full vision in that eye at some point, but that he had no idea when. However, readers were informed by way of narration that he fully lost use of the eye in 1963 which is why he began wearing the patch, thus explaining why some canonically later appearances do not feature the accessory.
NICK FURY, JR.
As it happens, Nick isn't the only Fury who wears an eyepatch! His son Nick Fury, Jr. grew up as Marcus Johnson with his mother Nia, not knowing his father and yet still followed in his footsteps by becoming an Army Ranger. As told in series BATTLE SCARS (2011), Nia was killed by a villain known as Orion who sought the Infinity Formula coursing through Marcus' veins thanks to his dad. In the penultimate issue of the series, Marcus learned the truth from the elder Fury, but they both got captured. While trussed up, Orion ordered one of his soldiers to slice and remove Marcus' left eye. Father and son eventually freed themselves and Marcus decided to honor his family by becoming Nick Fury, Jr. and by joining S.H.I.E.L.D..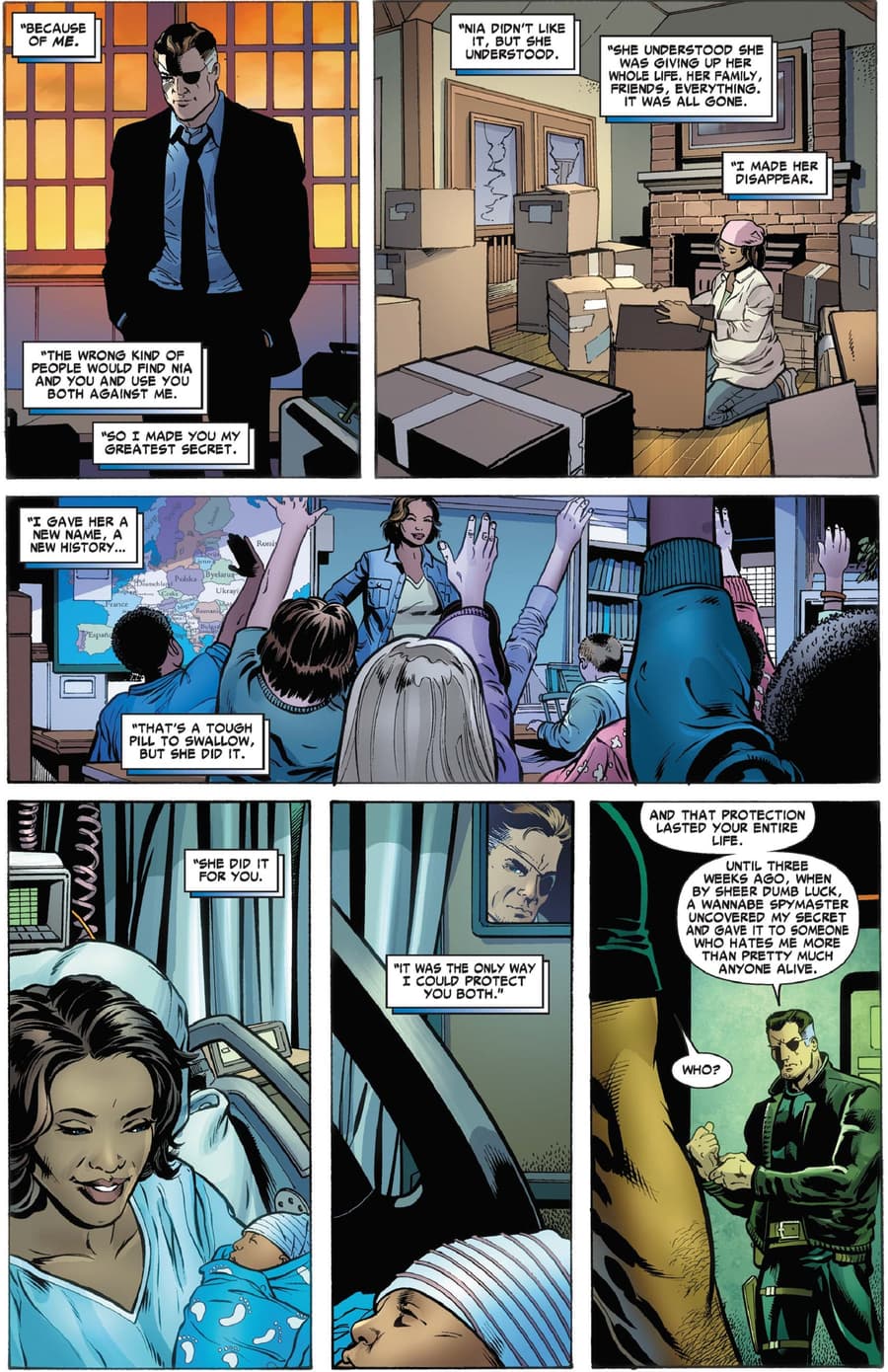 ULTIMATE NICK FURY
As you probably know, there are a number of Nick Furys out there in the big beautiful Multiverse and many of them wear similar eyepatches. The most prominent hails from Earth-1610, also known as the Ultimate Marvel Universe. As explained in ULTIMATE X-MEN (2001) #11, Ultimate Fury was transporting Weapon X through Kuwait when their convoy was ambushed. He lost his left eye in the explosion but was ultimately saved by the man who would become Wolverine. And, he's worn the eyepatch ever since!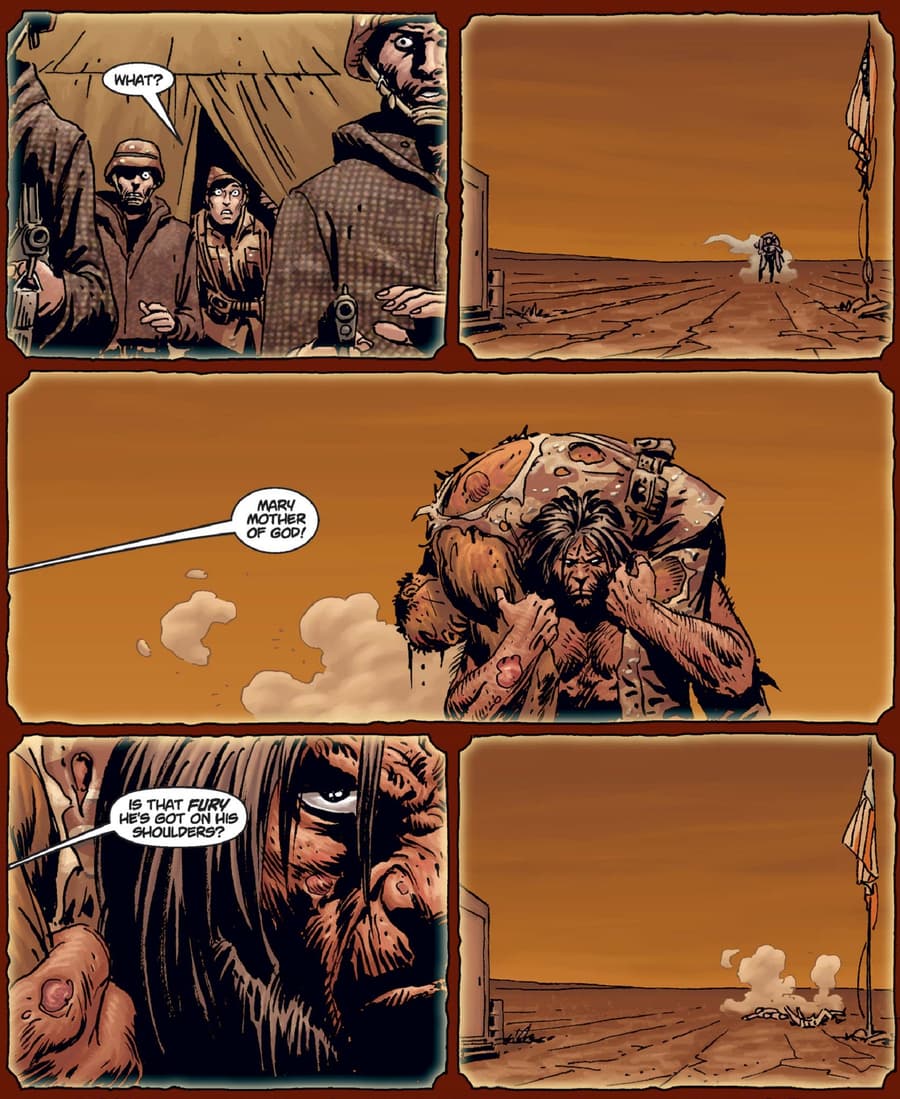 All comics mentioned above are available to read on digital comics super-service Marvel Unlimited! Download the app for iOS or Android devices now for instant access to 30,000+ comics starring favorite Marvel characters. 
The Hype Box
Can't-miss news and updates from across the Marvel Universe!