Comics
Published February 22, 2017
Hulk: Aftershocks
Mariko Tamaki examines the long-term fallout for Jen Walters' recent trials!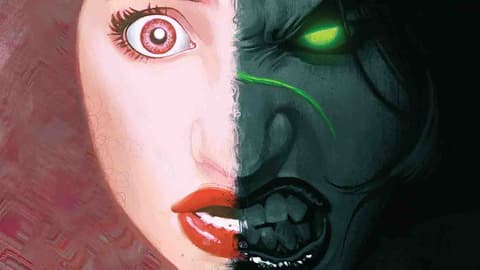 Civil War II had some pretty dramatic ramifications for a lot of folks across the Marvel Universe, including Jen Walters. Recently, in HULK, we've seen the erstwhile She-Hulk trying to recover from the loss of her cousin, Bruce Banner, and put her life back together.
We caught up with writer Mariko Tamaki in advance of HULK #4 on March 22 about how Jen will cope, and what we can expect from her story moving forward.
Marvel.com: Jen has always had a belief in the justice system, which has led her to defend people who aren't necessarily popular in the public eye. But the way things went down with Hawkeye really affected her. Has it changed her outlook on the justice system?
Mariko Tamaki: I don't think it has. My take on it is that, she goes back to work because she has an enduring belief in the justice system. Regardless of how she might feel about what happened to her cousin, I think she still feels everyone deserves a trial. I'd consider this one of the more complex aspects of Jen, but I think it grounds a character to have these kinds of core values. I also think that, while this is a sustaining belief of hers, it doesn't cover over the other feelings she has around what happened to Bruce.
And I've always liked that we get to see Jen as a working super hero. She still goes to the office every day and does her lawyer thing, in addition to punching out bad guys in space.
Marvel.com: Bruce, a family member, could uniquely understand what Jen goes through. How has losing him changed her?
Mariko Tamaki: It's a pretty significant loss in her life. Losing someone like that can feel life-changing. Those people help to shape your world, and when you lose them, it can feel like you now have a piece missing. I think that's the place where we find Jen right now.
Marvel.com: It seems like Jen feels, to an extent, like Carol Danvers let her down, because her decisions in part led to Bruce's death. So that relationship has been affected, too. How has that impacted Jen?
Mariko Tamaki: We see Jen kind of isolating herself from everybody right now. Part of this issue, and this series, entails looking [at] how she has specifically separated herself from her friends. She has made a distinction between her old life and her new life, but I see that as a false dichotomy because her old life still exists, those people go on living. At the moment, we won't see her dealing with her specific feelings about anybody, as much as we'll see her trying to block out whatever she feels about everything that has happened.
Marvel.com: Jen is trying to rebuild her career, and move into a new phase of her life. What do you think that will look like for her moving forward? How will it be different from the career and life she had pre-Civil War II?
Mariko Tamaki: Well, we'll see her in a liminal space, still trying to figure that out. Of course her super hero identity is a key part of her story, but right now, she doesn't quite know what that will look like. She'll always find herself feeling pushed toward life as a super hero, and now she faces the question of how to respond to that. For example, she finds herself drawn to her new client, Maise, who needs more help from her than a regular client would. So even when she might consciously choose to distance herself from her super hero life, she still moves in that direction. We could imagine an alternate reality where Jen retires to Florida and everything is cool. But that's not the interesting story. What I find interesting is how our resolutions butt up against our destinies, and I see Jen as destined to fight for justice as more than just a lawyer.
Marvel.com: In issue #4, Jen will face her client's fear, which is so strong it becomes a force of its own. Does this in some ways parallel Jen's own experience? She has had to face some of her own anxieties lately.
Mariko Tamaki: I wanted to put Jen in this space with this person who I see as maybe a little farther along down this path than Jen, and who has taken a similar but different route. Jen has decided that being the Hulk feels like too much and she doesn't want to do it, and Maise sees the entire world as too overwhelming, and she just wants to close herself off from it. And I like this idea of having a manifestation of dark, psychic energy. For Jen, her anxieties and traumas manifest through her transformation, and for Maise, they manifest in a different way. Jen feels drawn to Maise's story because she can relate to what Maise has gone through.
Marvel.com: Would you like to mention or tease anything else?
Mariko Tamaki: I've had a lot of fun working with artist Nico Leon, colorist Matt Milla, and editor Mark Paniccia. I've really considered it a privilege to work with someone who adds so much—we see so much happening in the background of this comic that could make up a complete story in and of itself, thanks to Nico. And I hope readers enjoy that part of it too, because in every scene, you'll see the foreground, but also something really weird or interesting in the background, and I recommend people check that out as they read it.
Follow the next steps in Jen's journey through HULK #4 on March 22!
The Hype Box
Can't-miss news and updates from across the Marvel Universe!