Comics
Published June 19, 2020
'Immortal Hulk' Now On-Sale in the Marvel Comics App
Read this acclaimed series today, and get caught up for the future of Hulk!
Now on-sale in the Marvel Comics App!
Horror has a name. You'd never notice the man. He doesn't like to be noticed. He's quiet. Calm. If someone were to shoot him in the head… all he'd do is die. Until night falls—and someone else gets up again. The man's name is Banner. The horror is the Immortal Hulk! And trouble has a way of following them both.
Comics super-scribe Al Ewing has had a career-defining run on IMMORTAL HULK (2018), the ongoing series that has introduced an entirely new Bruce Banner to the Marvel Universe… one who isn't limited by death. Alongside artists like Joe Bennett and Paul Mounts, Ewing has developed a sensational saga that has taken the industry by storm.
Right now, you can catch up on this entire series from issues #1-30, plus a handful of crossover cameos, across the following volumes, all on sale up to 60% OFF. Each one can be found on the Marvel Comics App,  downloadable for Android™ and select iOS devices!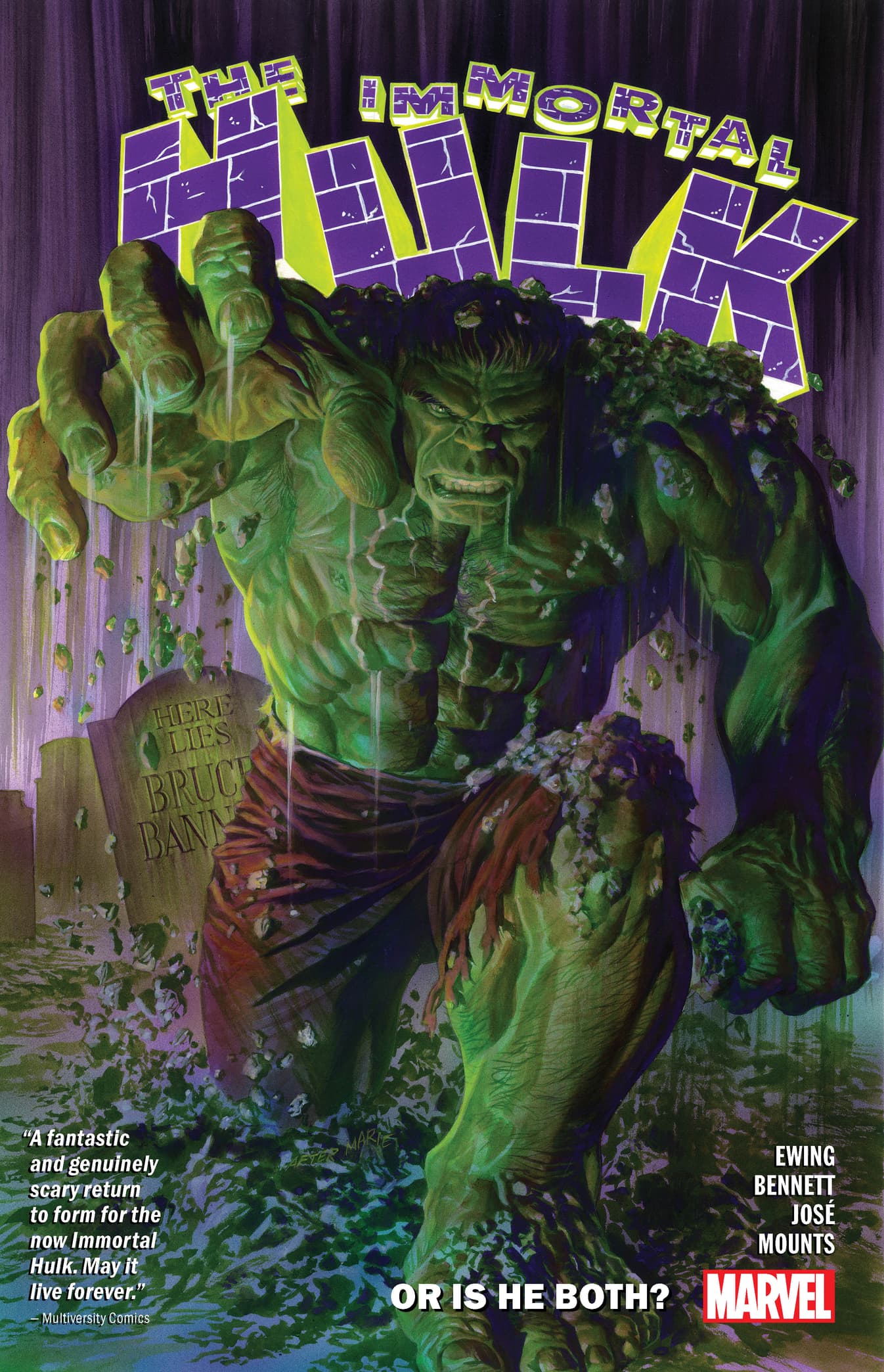 As reporter Jackie McGee tries to put together the pieces around a new Hulk-ish monstrosity, Bruce Banner treads a lonely path from town to town, finding murder, mystery and tragedy as he goes. And what Banner finds, the Hulk smashes! Elsewhere, the hero called Sasquatch can't help but feel involved. In many ways, he's Banner's equal—and his opposite. Sasquatch is about to risk his life by looking for the man—and finding the monster!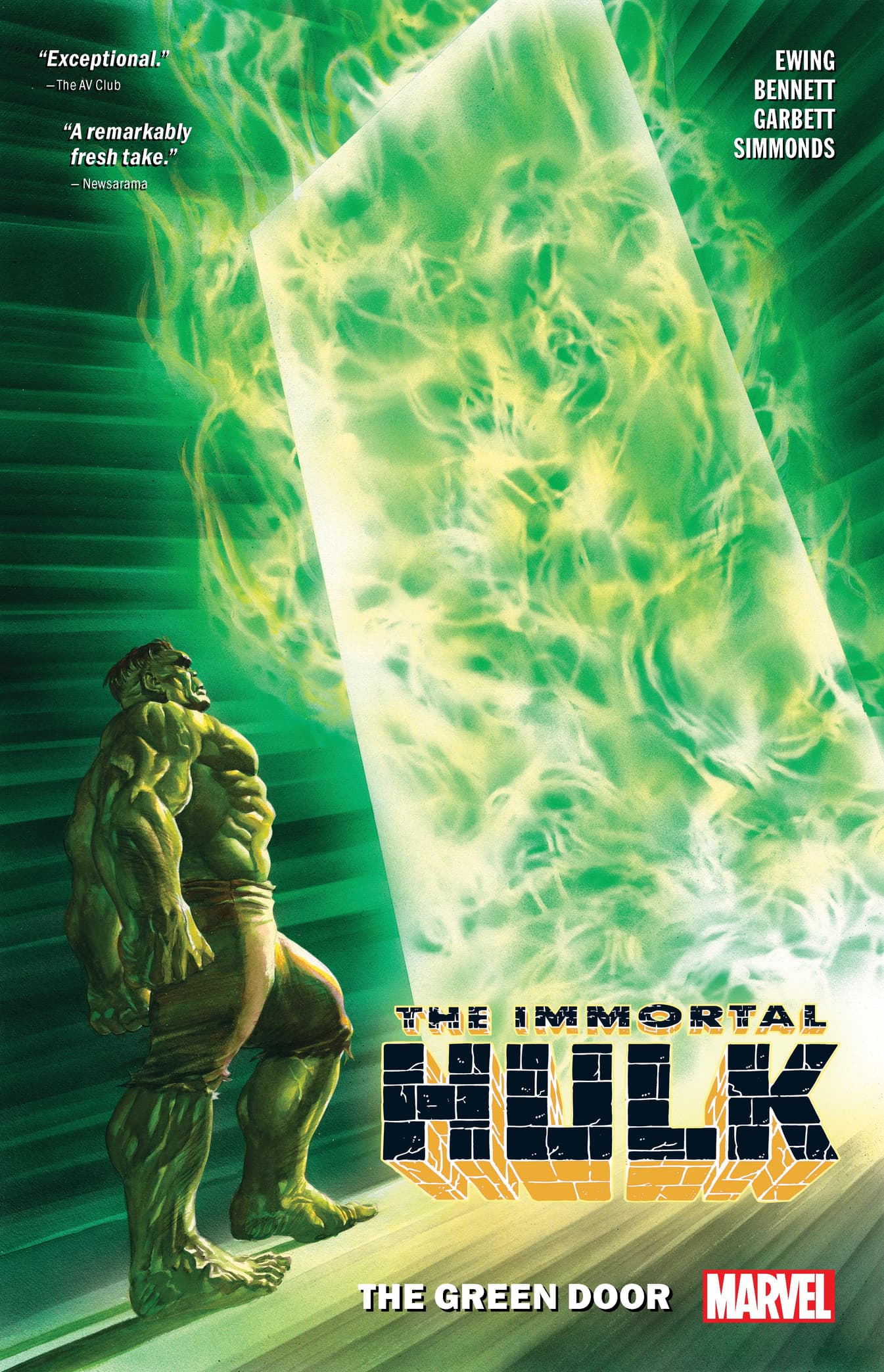 Bruce Banner is alive and on the loose—and now the entire world knows it. Soon the Hulk finds himself hunted once again—this time by the government, Alpha Flight, the mysterious Shadow Base... and the Avengers!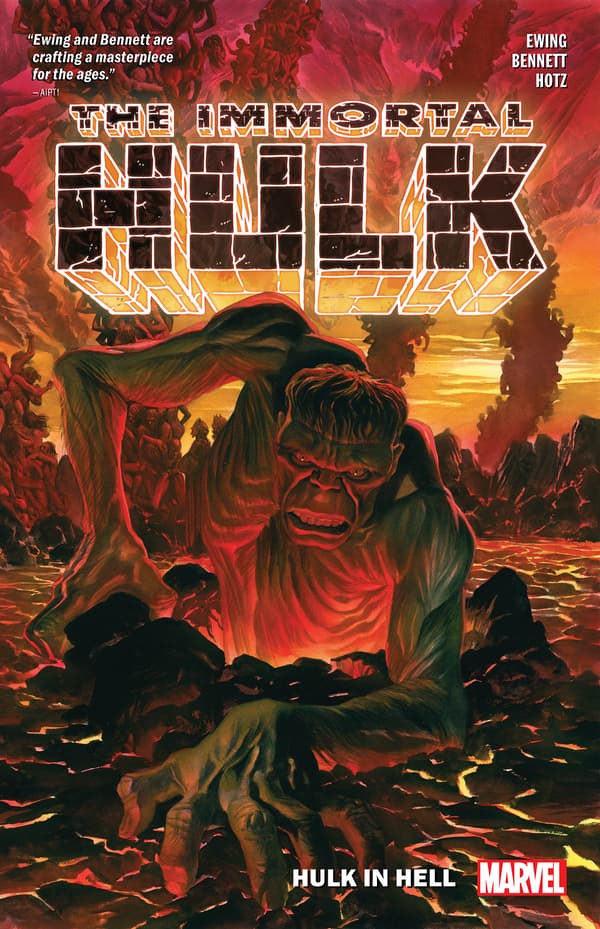 Carl Creel is in Hell. Walter Langkowski is in Hell. Eugene Judd is in Hell. Los Diablos is in Hell. Shadow Base is in Hell. New Mexico is in Hell. We are all in Hell… and so is the Immortal Hulk! And now the creature that rules Hell has come to collect. It whispers through many mouths. It destroys with many hands. Its only weapon is hate. But in the lowest Hell, underneath all others, all the masks come off—and the One Below All is revealed!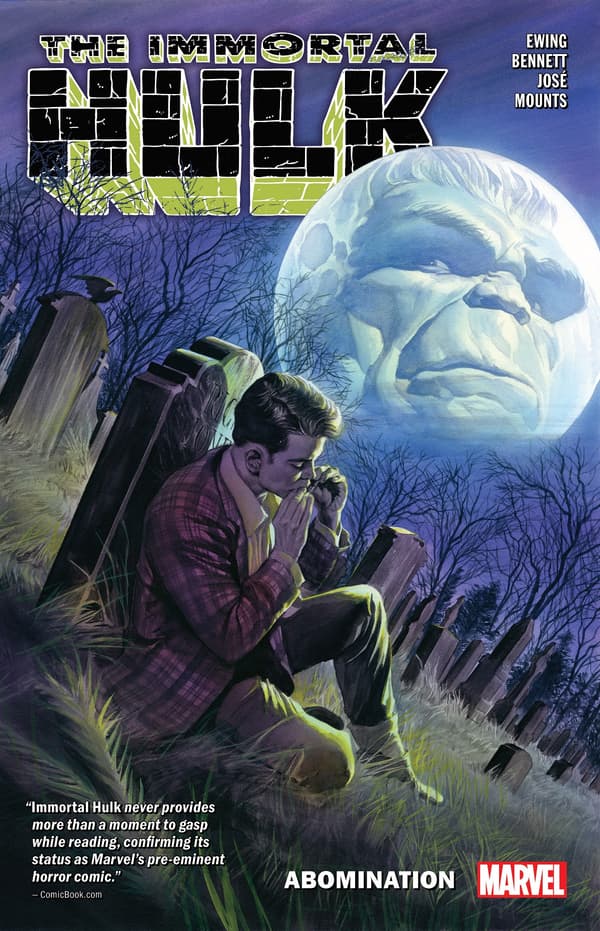 Once upon a time, he was the Hulk's best friend. Rick Jones was there at ground zero on the fateful day the Hulk was born. And during the early days when the Hulk was a mindless brute, Rick was the only one who believed in him. Now Rick is dead and gone—but his body has been exhumed and stolen! And the Immortal Hulk wants to know why.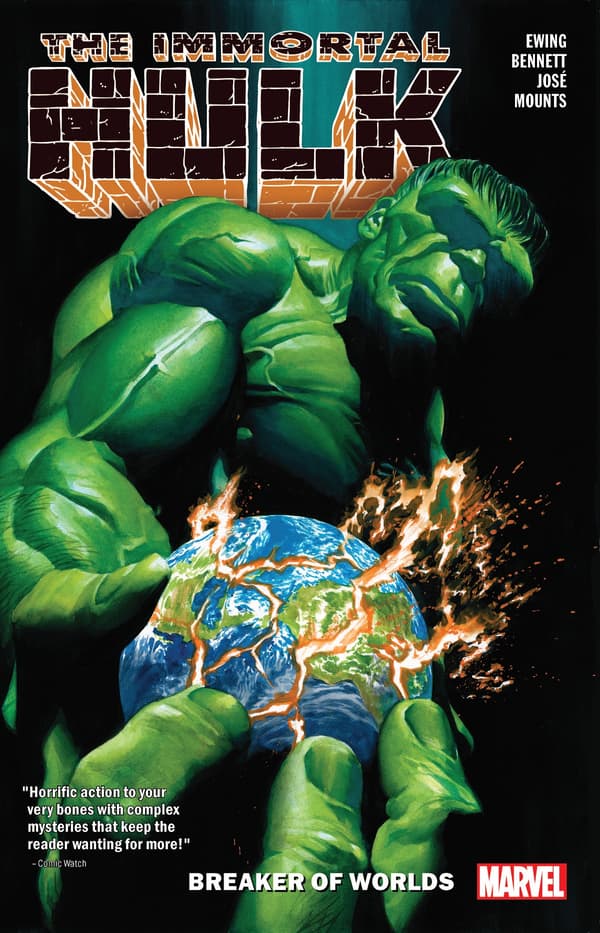 Shadow Base's General Fortean has been pursuing his undying foe, the Immortal Hulk, for some time without success, and now he must make a fateful decision. There can be no more half measures. No weapon is off the table. Force must be met with equal force. This is a war without rules—and Shadow Base is going to win.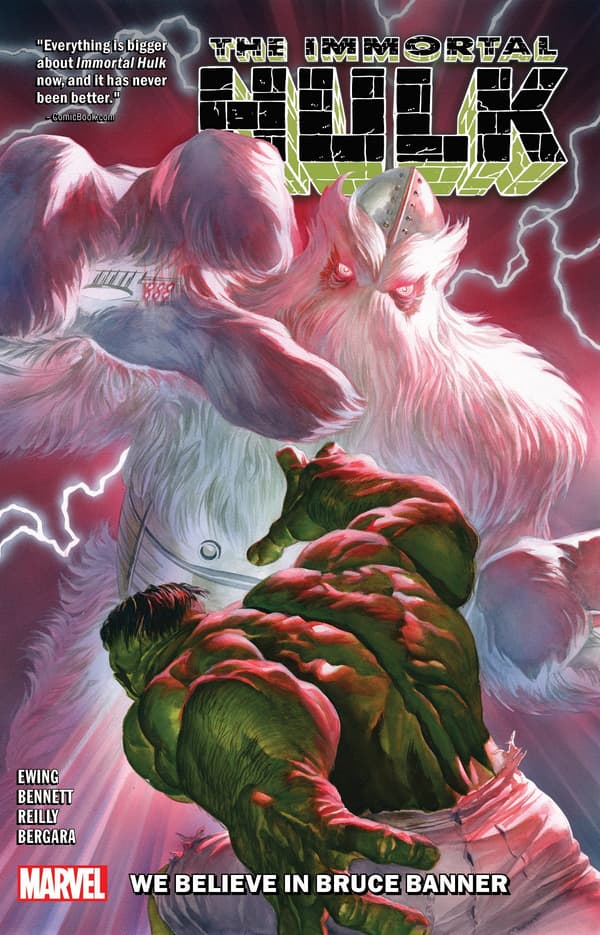 Bruce Banner is just getting started! He has an underground fortress. He has powerful allies. He's even got henchmen. He's got everything he needs to declare total war on human society. Bruce Banner is the most dangerous man in the world! Now, the Immortal Hulk is taking the fight to Earth's lords and masters: the Roxxon Corporation.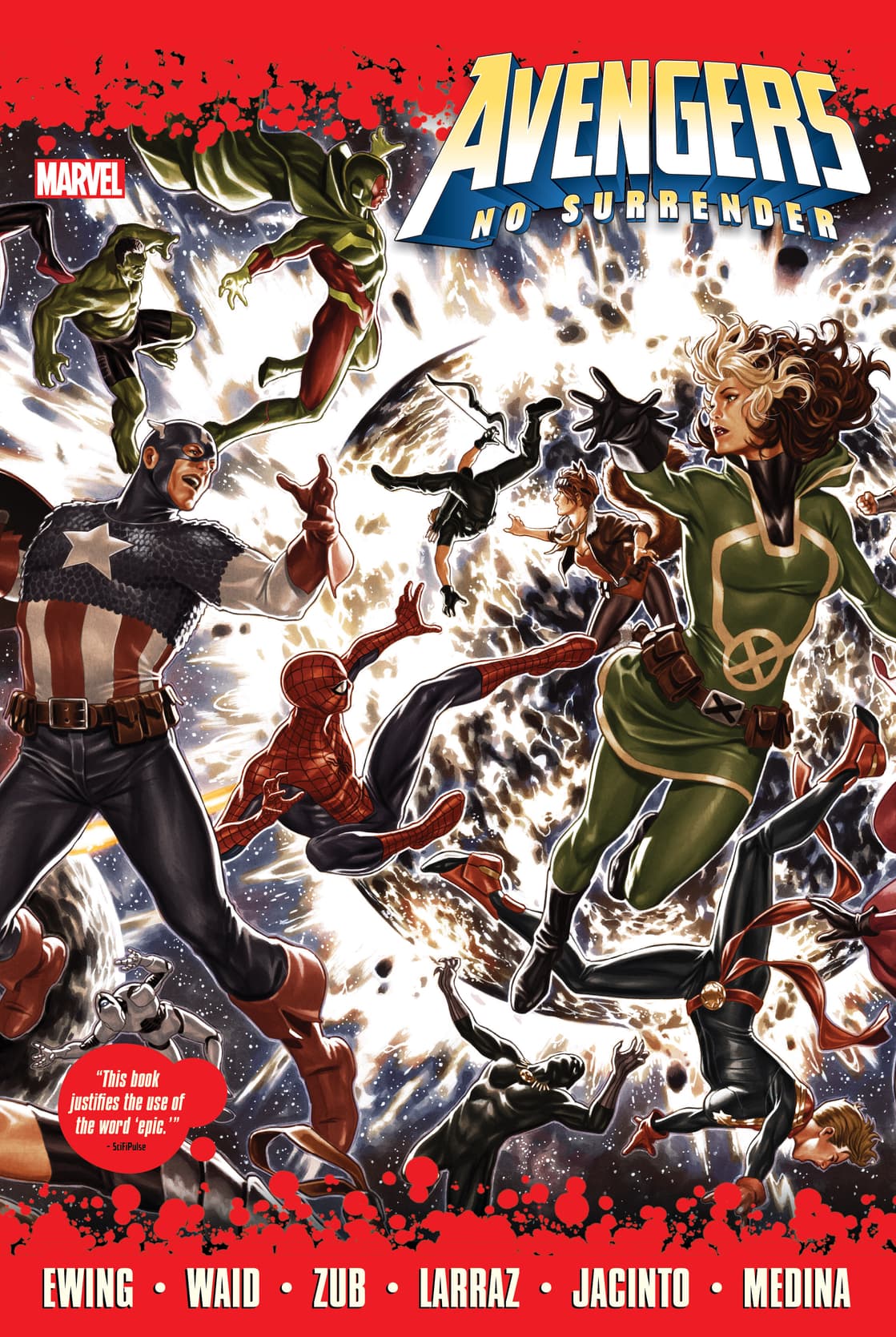 Collects AVENGERS (2016) #675-690. When the Earth is stolen, it triggers the end of an era for its Mightiest Heroes! The sky burns while mysterious cosmic objects crash down from above, wreaking havoc across the world! The Avengers are the last line of defense against the forces threatening to tear their planet apart—including Thanos' Black Order and the new Lethal Legion!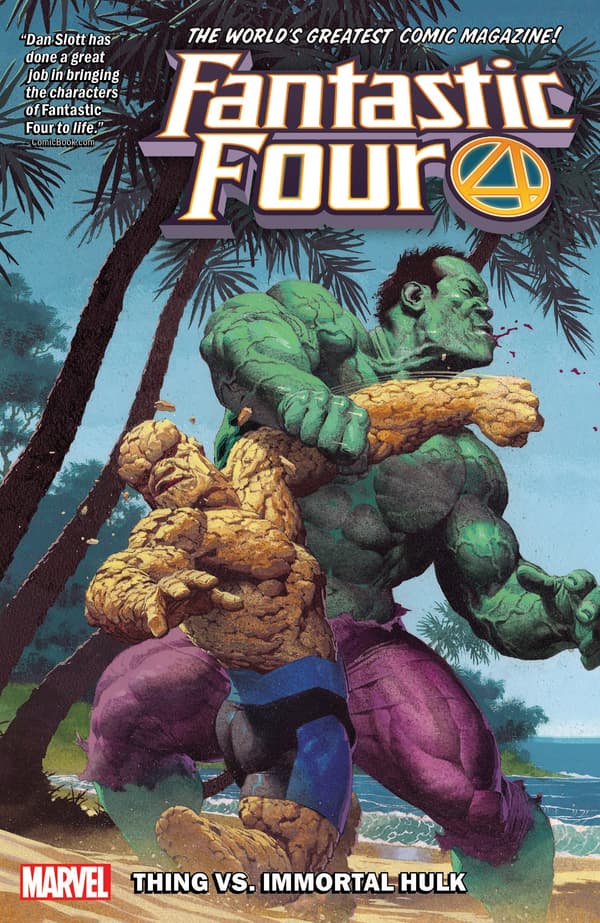 Newlyweds Ben Grimm and Alicia Masters are off on their dream honeymoon at last! It's a remote tropical paradise—until someone decides to crash it. Or should we say—smash it? It's ever-lovin' against ever-livin' as the Thing battles the Immortal Hulk!
From the Immortal Hulk's first appearance, to his amoral adventures alongside the Avengers, read every monumental chapter from Bruce Banner's darkest ego can in full.
Download the Marvel Comics App today to partake in these savings! Offer ends June 25, so act now.
Read these astounding stories now by heading to the Marvel Comics App and enjoy the amazing adventure that is the Marvel Universe!
All purchases in the Marvel Comics App are added to your personal library, and can be read on iPhone®, iPad® and select Android™ devices! Our smart-paneling feature provides an intuitive reader experience, ideal for all types of mobile device and tablet users!
The Hype Box
Can't-miss news and updates from across the Marvel Universe!