Comics
Published November 15, 2019
'Incoming': Tom Brevoort Offers Up Some Hints About the Massive Marvel Mystery
"By the end of the issue, you'll see that what's going on will affect everybody in 2020."
Earlier this week, Marvel.com gave you a look inside the next Marvel event comic, INCOMING #1, which hits comic shops on Wednesday, December 25. It centers around a big mystery that brings together the biggest heroes in the Marvel Universe... but why? Here's what we can tell you: There's a victim. There's a killer. Who else can tell you more without spoiling the whole thing and keeping Marvel fans in scintillating suspense? That would be Marvel Executive Editor Tom Brevoort, who provided a few answers to some of the burning questions surrounding INCOMING #1!
INCOMING centers around a mysterious murder – without spoiling anything, is the victim someone that Marvel fans will recognize?
The victim's identity is mysterious but it is a deep dive into Marvel history. We have seen them before.
There are some very heavy hitters involved in this story, from the biggest super teams to solo players like Valkyrie and Ghost Rider, and the biggest heroes like Spider-Man and Hulk to street-level heroes like Daredevil and Jessica Jones. What could be so big that almost everyone in the Marvel Universe gets involved?
It's a mystery, so following the trail of clues leads characters to one another as events unfold. By the end of the issue, you'll see that what's going on will affect everybody in 2020.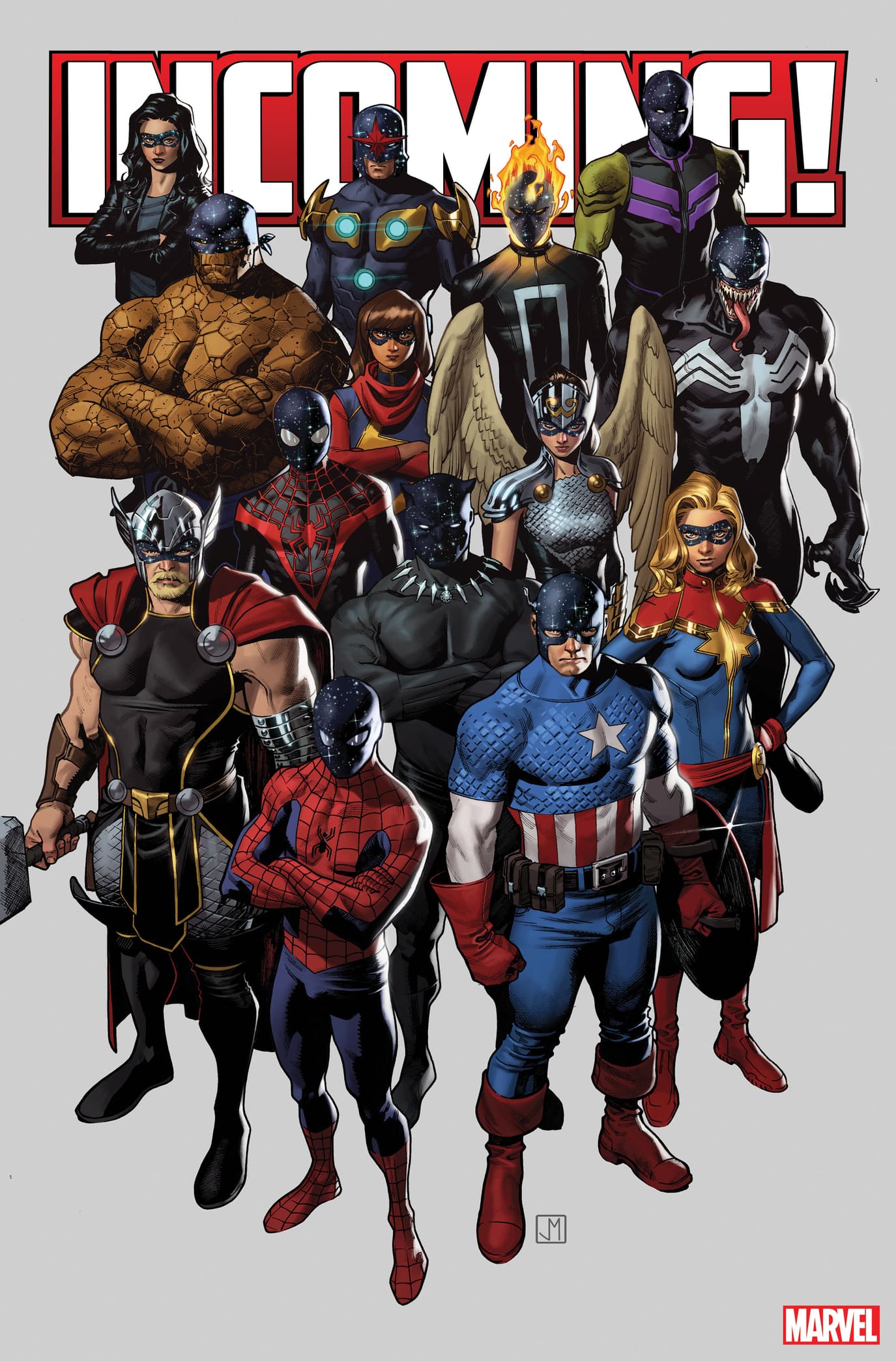 Which character is affected the most by this crime, and what does it mean for their future?
I can't tell you that without giving the whole game away. But they wind up dead before the end as well. And there's a big status quo shift for a beloved character who hasn't been much in the spotlight recently. They're going to be very important in the coming months.
What can you tell us about who committed this murder?
I can tell you that there are key clues in INCOMING but the heroes themselves don't figure it out in those pages.
How will INCOMING serve as the closing chapter for Marvel's 80th anniversary year? 
MARVEL COMICS #1000 was about looking backwards and celebrating our rich history. INCOMING is about spotlighting where we are right now and teeing up several important storylines that will play out over the coming year across the Marvel line. So the two books function somewhat as bookends to the 80th in that regard.
INCOMING #1 -- which goes on sale Wednesday, December 25 -- is written by Al Ewing, Jason Aaron, Saladin Ahmed, Ed Brisson, Donny Cates, Eve L. Ewing, Jonathan Hickman, Tini Howard, Greg Pak, Matt Rosenberg, Dan Slott, Kelly Thompson, and Chip Zdarsky will feature art by Joe Bennett, Carmen Carnero, Jim Cheung, Mattia de Iulis, Jorge Fornes, Javier Garron, Kim Jacinto, Aaron Kuder, Francesco Manna, Carlos Pacheco, Humberto Ramos, R. B. Silva, Andrea Sorrentino, Ryan Stegman, Luciano Vecchio, and Annie Wu, with a cover by Patrick Gleason. Pre-order your copy today online or at your local comic shop!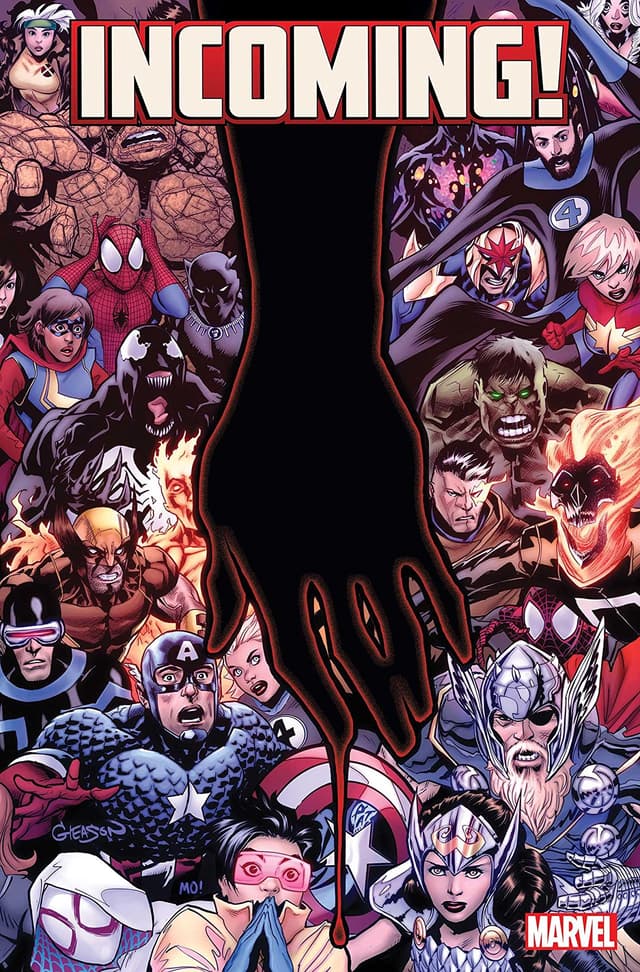 The Hype Box
Can't-miss news and updates from across the Marvel Universe!