Comics
Published November 8, 2022
Infinity Comics to Read Now: The Best Black Panther Stories on the Marvel Unlimited App
T'Challa's origin! Namor's teen years! And Ironheart's full backstory! Read these exclusive, vertical issues that will get you ready for the world of Wakanda.
Have you tried Marvel Unlimited yet? It's your all-access pass to over 30,000 Marvel comics at your fingertips. Start your 7-day free trial, or sign up with plans as low as $9.99 a month.
Now on the Marvel Unlimited app: New additions from the exclusive Infinity Comics lineup starring Black Panther, Shuri, Namor, Attuma, Ironheart and more!
Get primed and ready to enter the world of Wakanda with these entry point comics that take you behind the histories and origins of some of Marvel's top (and upcoming) stars. Want to learn how T'Challa's grandfather fought alongside Captain America during World War II? Head to the depths of Atlantis with a teenage Namor? Discover how Ironheart gained her armored suit? Read on for these pivotal stories, and more, all from Marvel's top creators.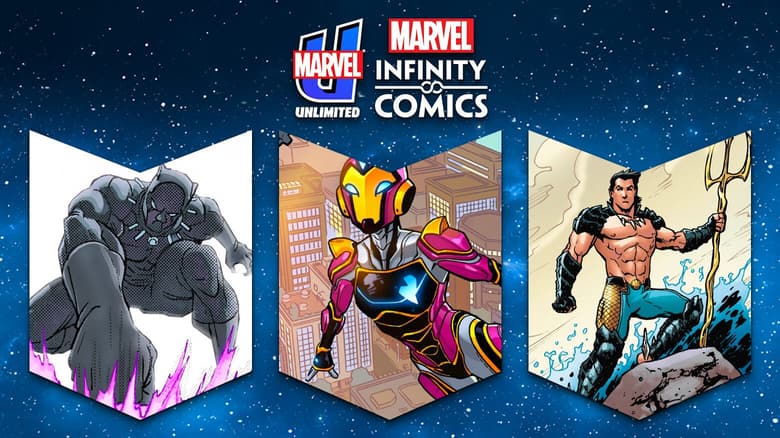 WHO IS...? IRONHEART INFINITY COMIC #1
Good question: Who is Riri Williams, AKA Ironheart? Get the scoop in this short-and-sweet origin retelling from Eve Ewing, David Cutler, Roberto Poggi, and Paris Alleyne! This teenage super-genius has taken Tony Stark's armor and reverse engineered it, adding her own modifications, and becoming a hero in her own right! Find out how she did it.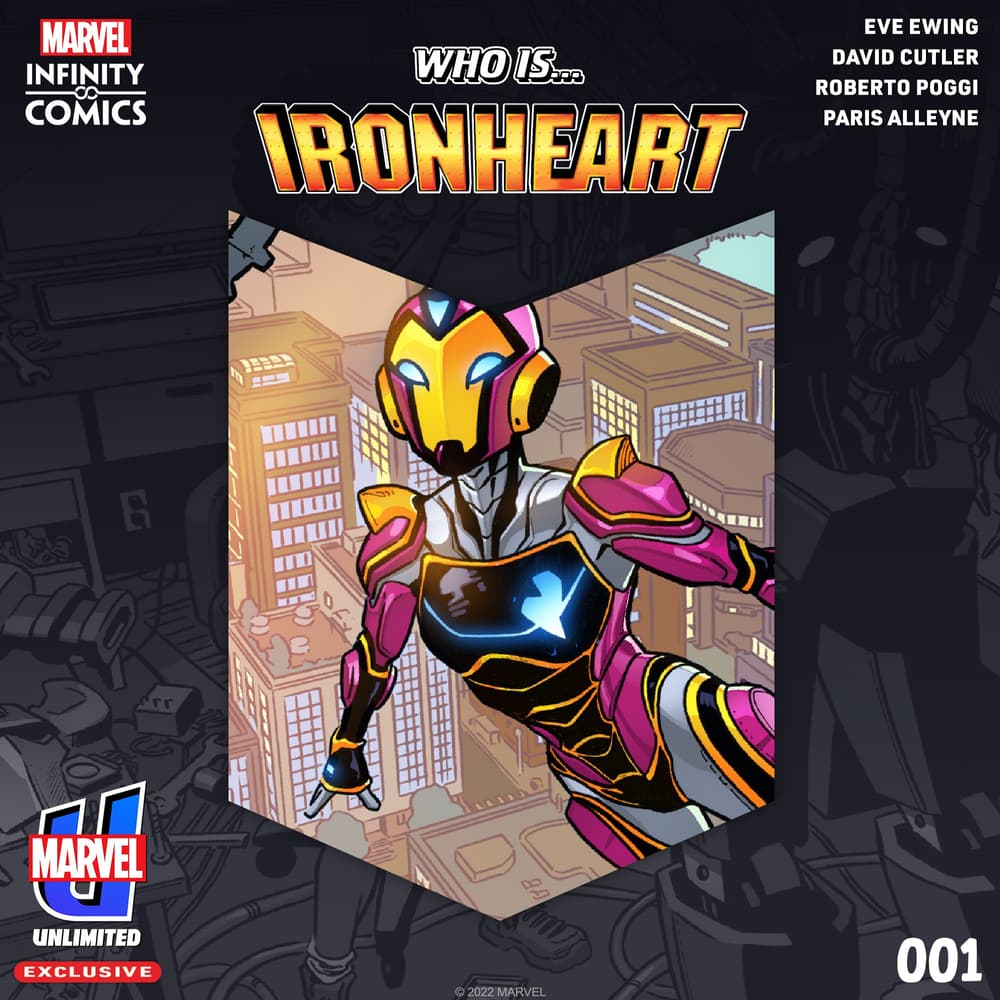 WHO IS…? NAMOR INFINITY COMIC #1
Atlantean. Mutant. Ruler. Vagabond. Namor, sometimes friend, sometimes foe to the surface world, full-time Sub-Mariner, contains multitudes! Take a deep dive into his history with this succinct primer by Ralph Macchio, Matt Horak, and Brian Reber.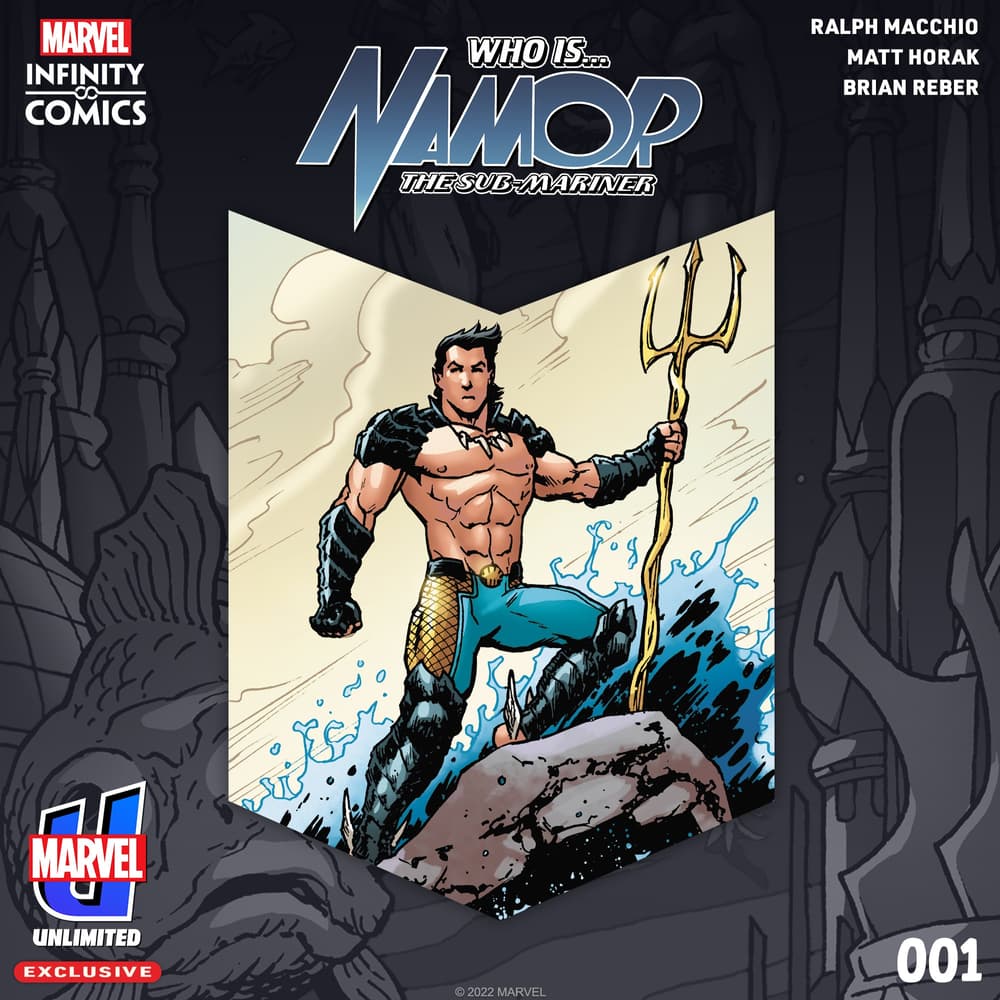 BLACK PANTHER: WHO IS THE BLACK PANTHER? INFINITY COMIC
The vertical adaptation of T'Challa's defining origin and family history, first told in BLACK PANTHER (2005) #1-6! Creators Reginald Hudlin, John Romita Jr., Klaus Janson, Dean White and more reintroduce the Black Panther mythos with this ideal entry point for new readers. Told across 12 exciting chapters in cinematic scope, get ready for all-out action that takes you deep inside the warrior kingdom and its lineage.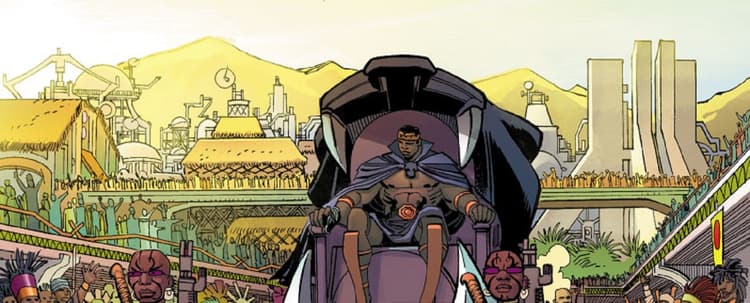 STRANGE TALES: WAKANDA INFINITY COMIC #1
Another one-shot story from "the other side" of the Marvel Universe…
T'Challa finds himself caught between his duties as the Black Panther and as the King of Wakanda. But which do the people of his nation need more? A daring choice will determine the future of Wakanda in a Strange Tale like no other!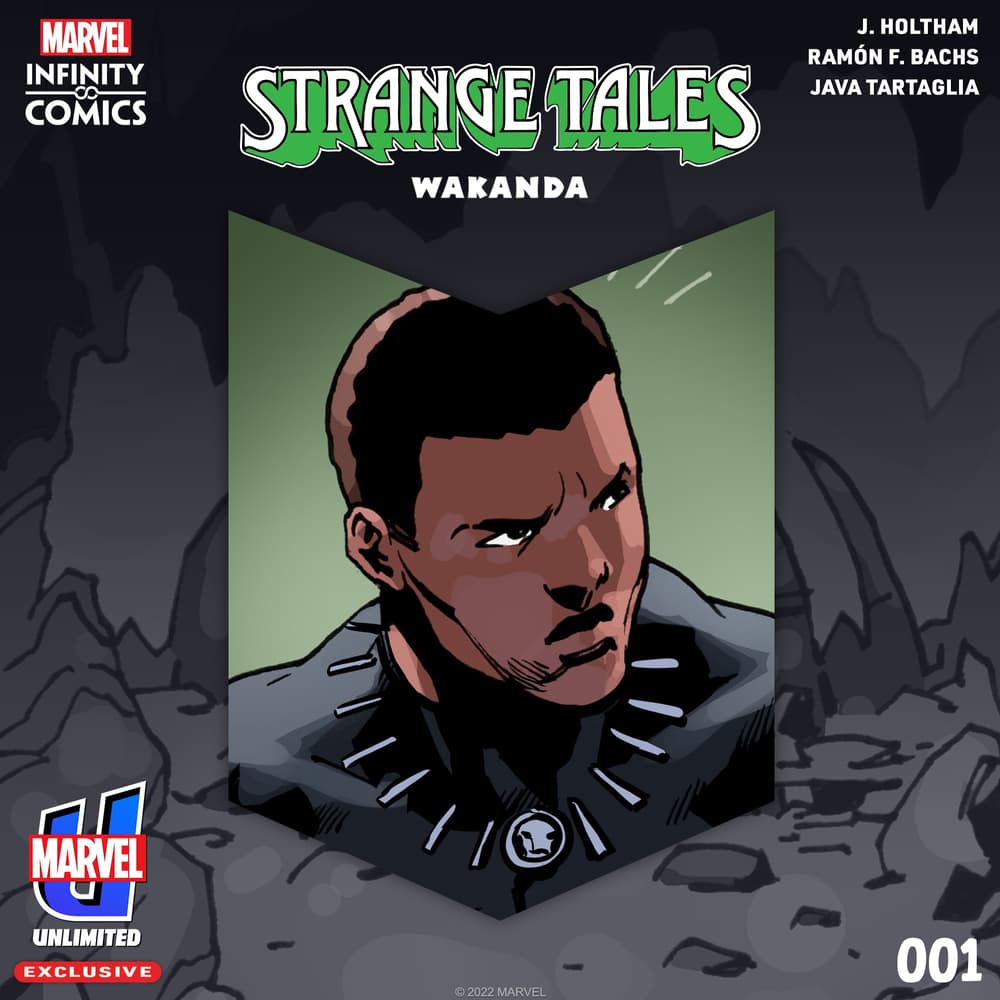 NAMOR: THE BLACK TIDE INFINITY COMIC
For the first time in vertical format, read the complete adaptation of KING IN BLACK: NAMOR (2020) #1-5 from creators Kurt Busiek, Jonas Scharf, Benjamin Dewey, Triona Farrell, and more.
Spinning out of the KING IN BLACK epic comes a dark, chilling story of the birth of Atlantis's greatest villains. The players: Namor, Lady Dorma of Atlantis, the outsider Attuma—all still in their teen years—and the Swift Riders, the Atlantean Empire's greatest heroes. It begins with alliances and possibility, as Attuma's people may join the Empire…but what lies ahead is tragedy, betrayal, and the unleashing of dangerous, deadly magics. A deep dive into Marvel history—and the birth of a threat that will only grow in menace across time. Don't miss out on this ten-part special that's perfect for mobile reading.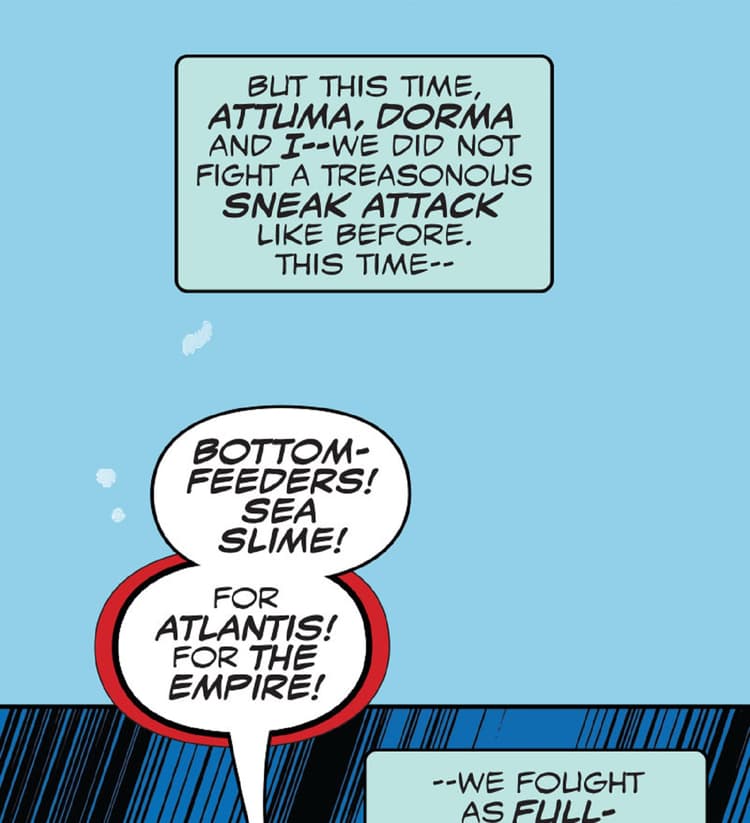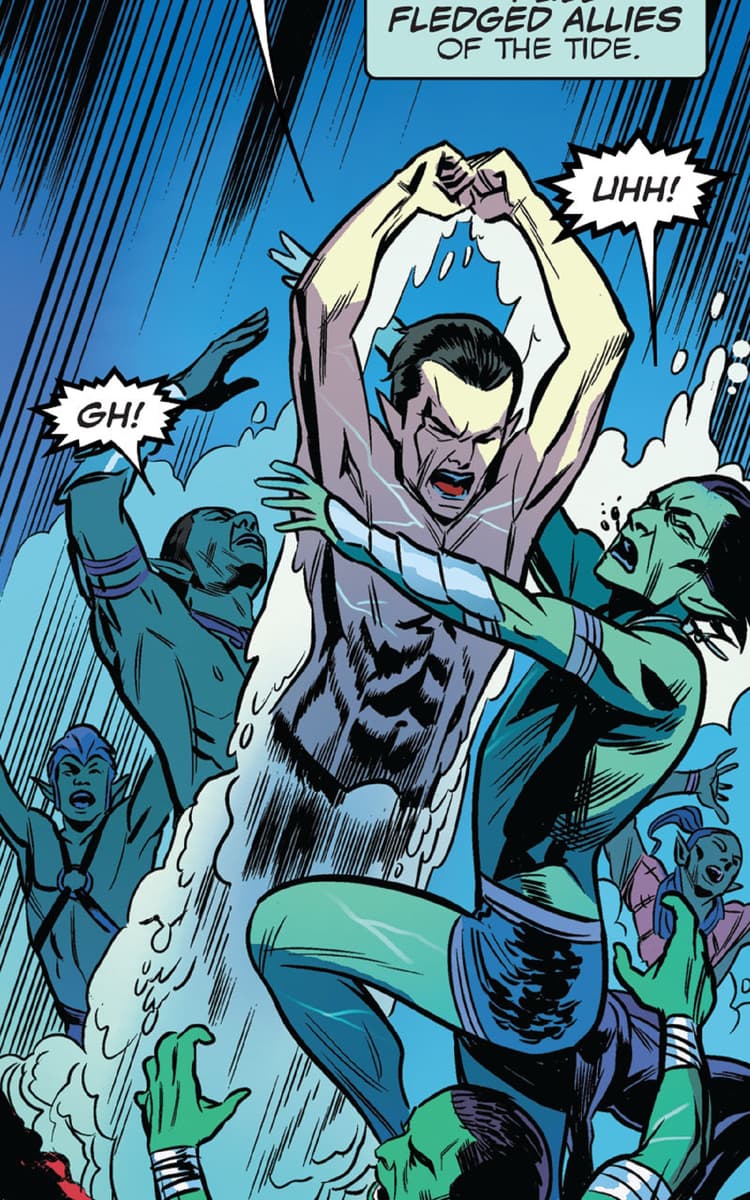 AVENGERS UNLIMITED INFINITY COMIC #19-20
An all-new Black Panther/Namor story arc from Tochi Onyebuchi, Ray-Anthony Height, and Carlos Lopez! And this time, the Avengers' weekly anthology series is going deep…
While on a humanitarian mission, the Black Panther finds himself under attack by the aquatic villain Tiger Shark. At least the sudden appearance of Namor has evened the odds, but now the Ocean King and Wakanda's ruler must put aside their differences and fight as one. Read the first chapter of "Riptide" in issue #19 now, then conclude this standoff for the seas on November 15 when issue #20 hits next week.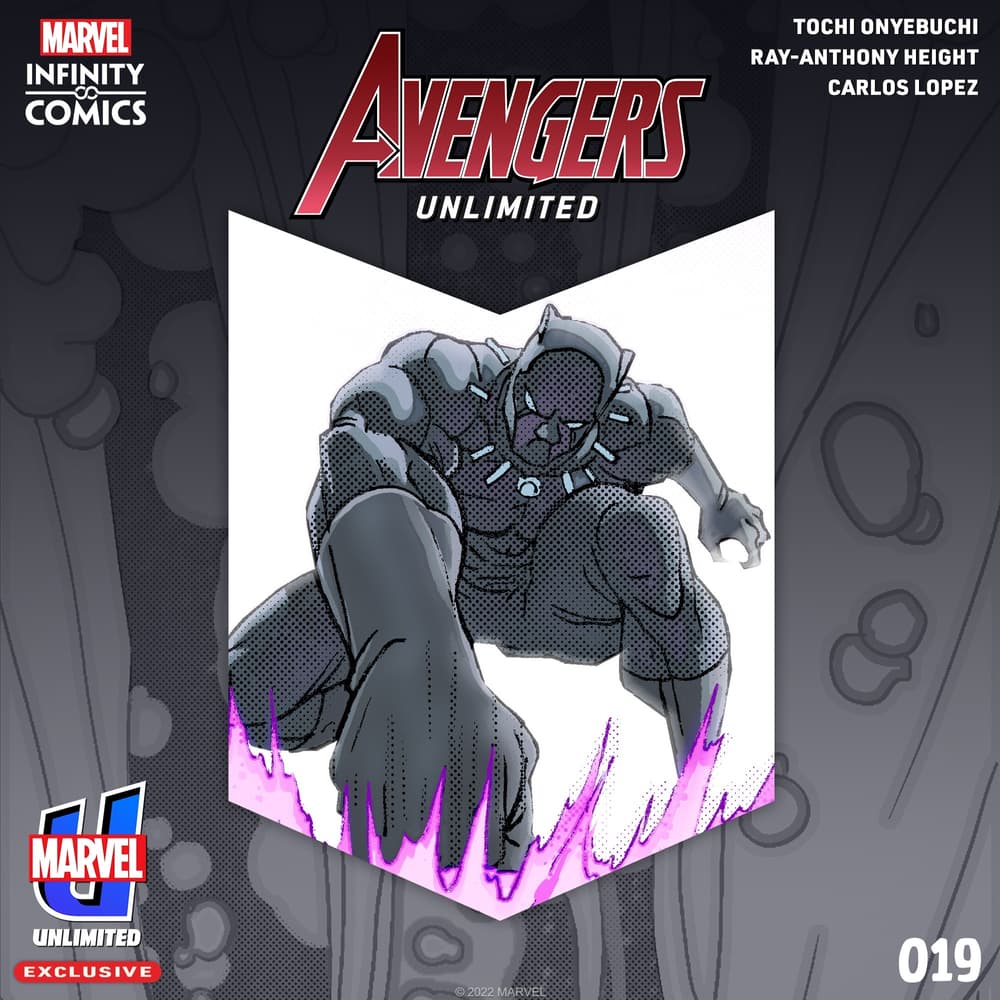 Read complete comic runs starring Black Panther, Namor, Shuri, the Dora Milaje and more, all on Marvel Unlimited. The world of Wakanda is at your fingertips with this digital comics subscription service that features over 30,000 digital issues!
Follow Marvel Unlimited on Twitter and Facebook to stay tuned in to weekly announcements, articles, and more, all at @MarvelUnlimited. Follow us today to join the conversation with thousands of fellow fans, and let us know what you're reading!
The Hype Box
Can't-miss news and updates from across the Marvel Universe!