Comics
Published May 10, 2019
Introducing the 'New Agents of Atlas'
Luna Snow, Silk, Shang-Chi, Amadeus Cho, and more enter the 'War of the Realms' action!
Back in 2006, AGENTS OF ATLAS brought former S.H.I.E.L.D. agent Jimmy Woo out of retirement and restored his youth. Alongside his friends Namora, Venus, Marvel Boy, Gorilla-Man, and M-11, Jimmy took over the Atlas organization that was previously led by his father, Yellow Claw. Under Jimmy's guidance, the Agents of Atlas became valued heroes in the Marvel Universe.
Now, most of the first Agents of Atlas have gone their own way. Gorilla-Man recently resurfaced in AVENGERS as an Agent of Wakanda and the team's new head of security. As for Jimmy, he's got an eye for talented young Super Heroes and he's recruiting. And this week, WAR OF THE REALMS: NEW AGENTS OF ATLAS #1 reintroduced Jimmy and brought together a makeshift team to protect Asia from the Queen of Cinders and the forces of Muspelheim.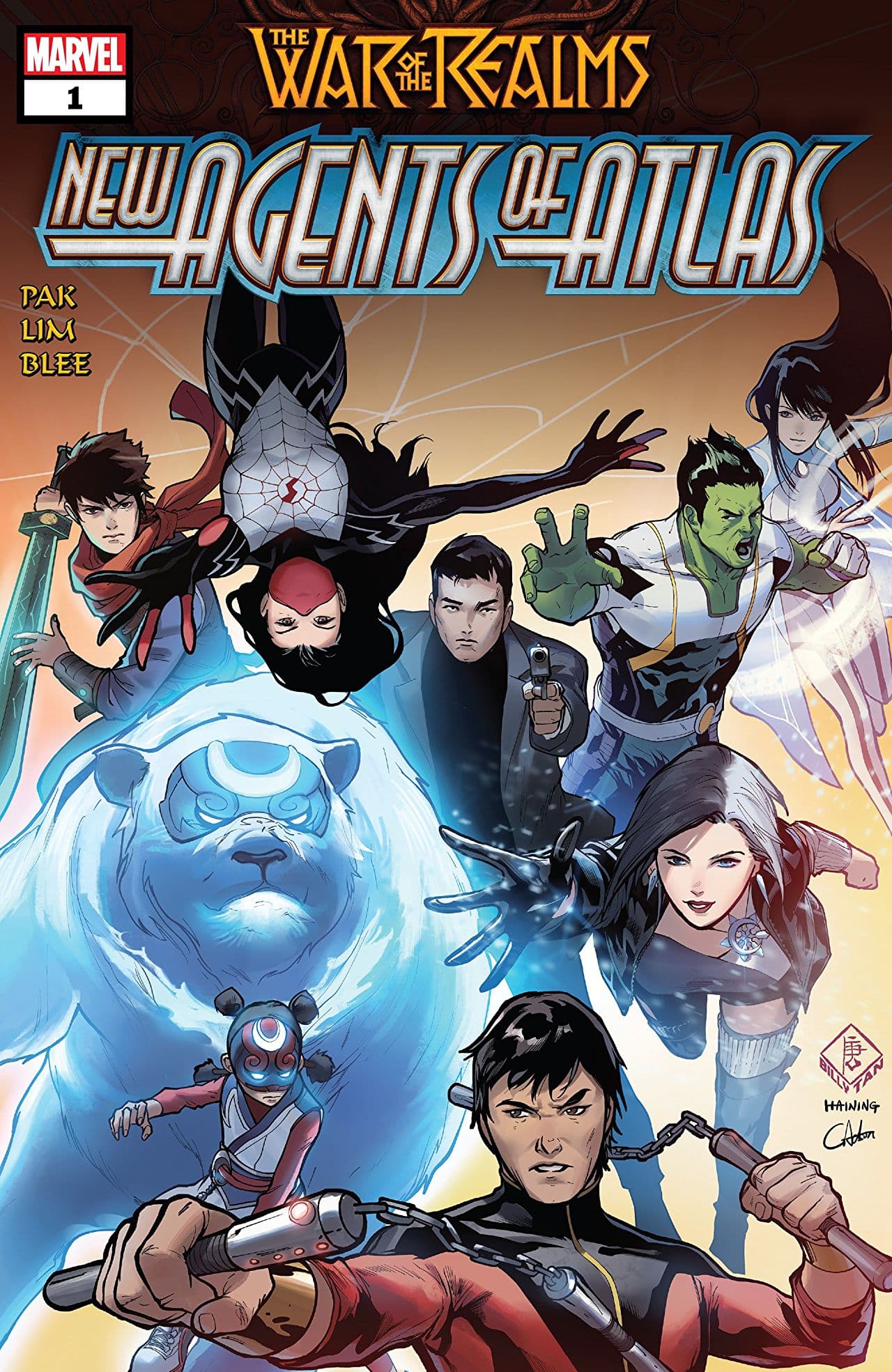 In celebration of the new squad—and because some of these heroes are making their comic book debuts—Marvel.com is running down every member of the new Agents of Atlas!
Brawn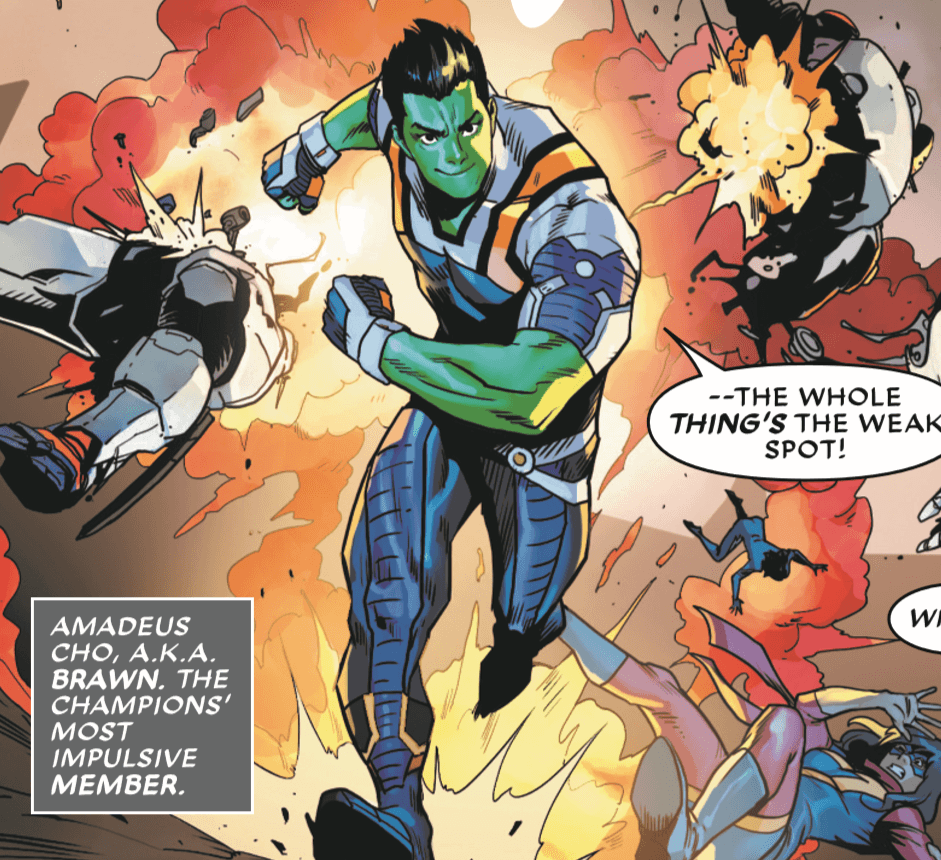 Amadeus Cho was once the Totally Awesome Hulk. Unfortunately, the darker side of his Hulk persona nearly took over and wrecked Amadeus' reputation. Under his new moniker, Brawn, he still has a lot of his Gamma radiation enhanced strength. And he'll also have to step into a leadership role if the situation calls for it...
Silk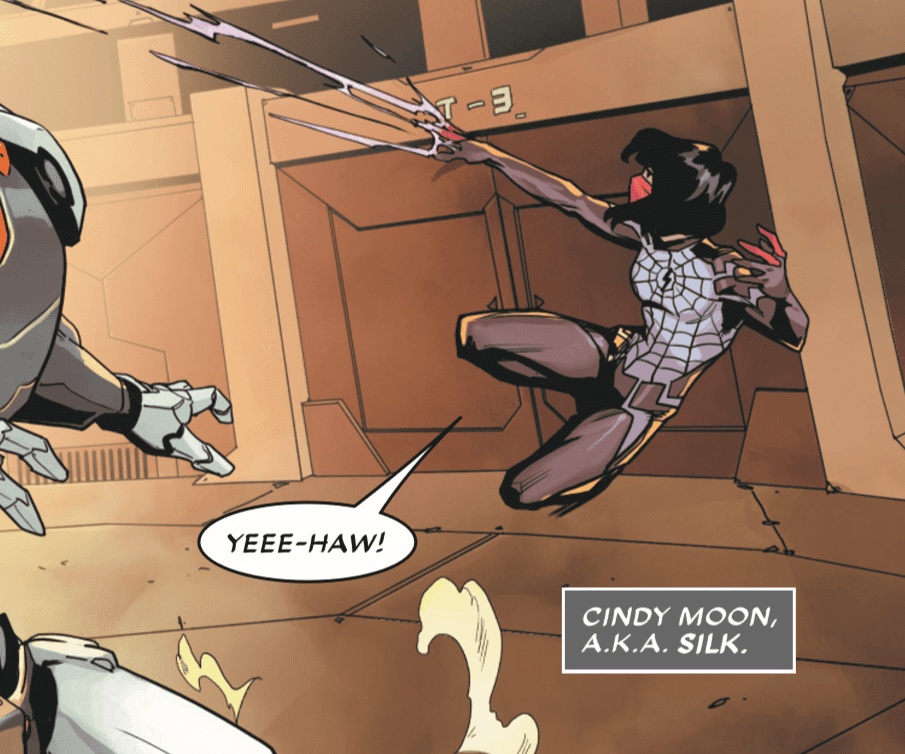 Cindy Moon spent most of her post-high school years trapped in a vault to protect her from the Inheritors. But once Cindy got out, she established herself as a hero with all of the powers that Peter Parker was given by the same radioactive spider. As Silk, Cindy is now in the process of creating her own legend.
Shang-Chi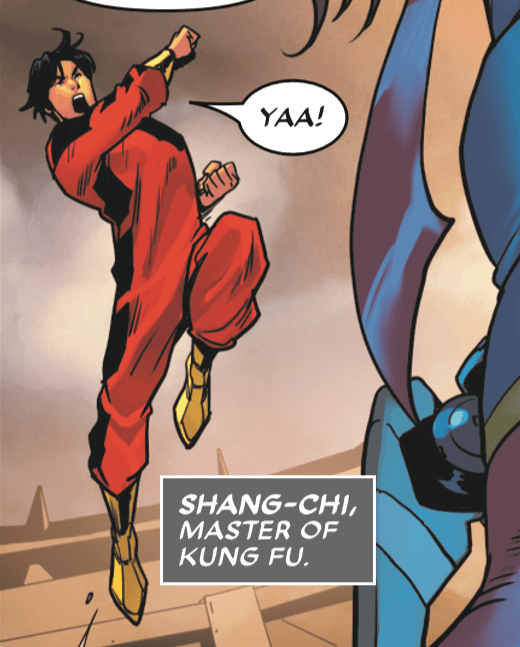 "The Master of Kung Fu" has had ever increasing profile within the last decade. Shang-Chi was a member of Captain America's SECRET AVENGERS, before he was promoted to the main team. Shang-Chi can also relate to Jimmy's plight, since his father was also the head of an evil organization. Now, Shang-Chi is offering his guidance to a new generation of heroes, while letting Brawn lead the way.
Wave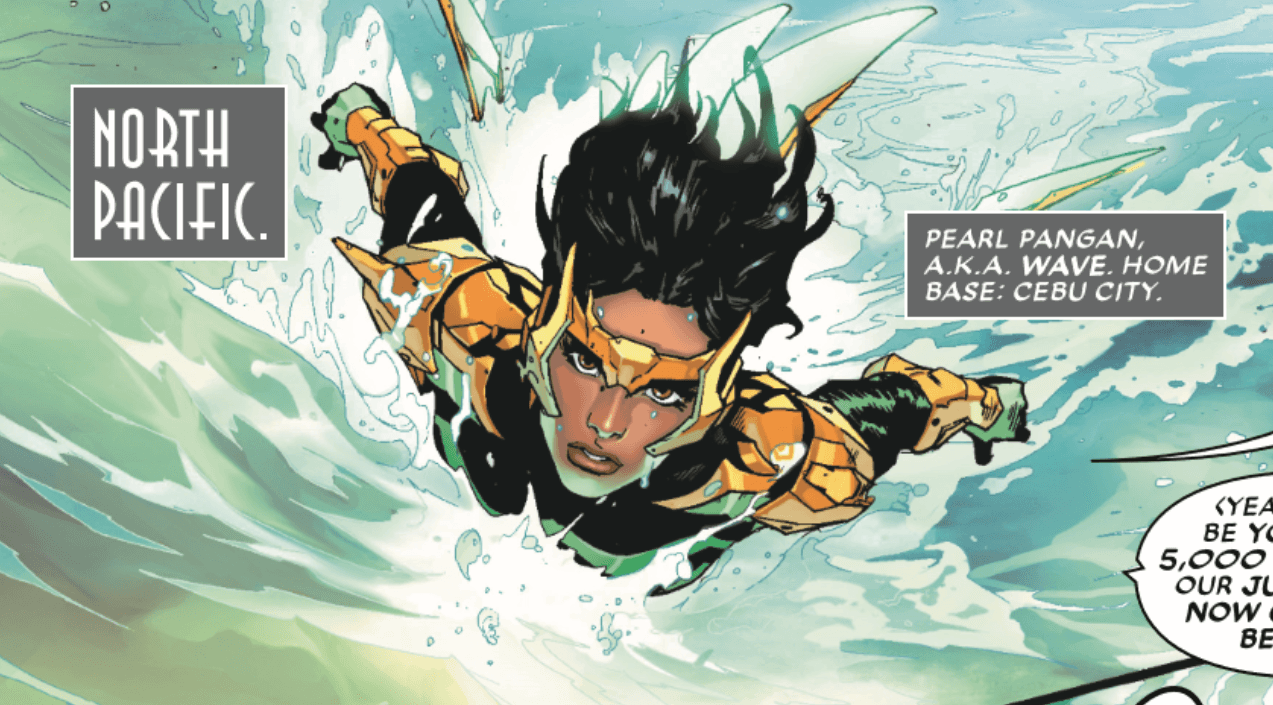 Making her Marvel debut, Pearl Pangan is a brand-new Filipina Super Hero who uses her water powers and technological prowess to defend her home nation. We'll learn a lot more about her as NEW AGENTS OF ATLAS unfolds...
Aero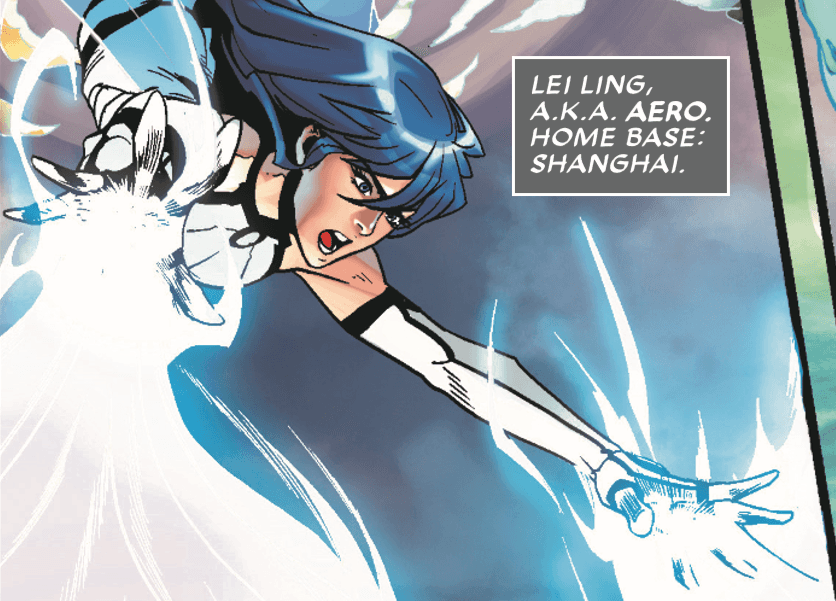 Like Wave, Aero is making her debut in the 616 and also has elemental-based powers. In her case, Aero controls the wind. Out of costume, Aero is Lei Ling, a successful Chinese architect. She uses her newfound abilities to protect China, but she'll step up to save the world if needed.
White Fox
By day, Ami Han is a member of the South Korean National Intelligence Service. However, Ami's mystical Kumiho heritage allows her to become White Fox. She has the ability to communicate with some animals, as well as enhanced senses, and retractable claws. She's also a very skilled hand-to-hand fighter who can hold her own with some of Marvel's deadliest foes.
Crescent and Io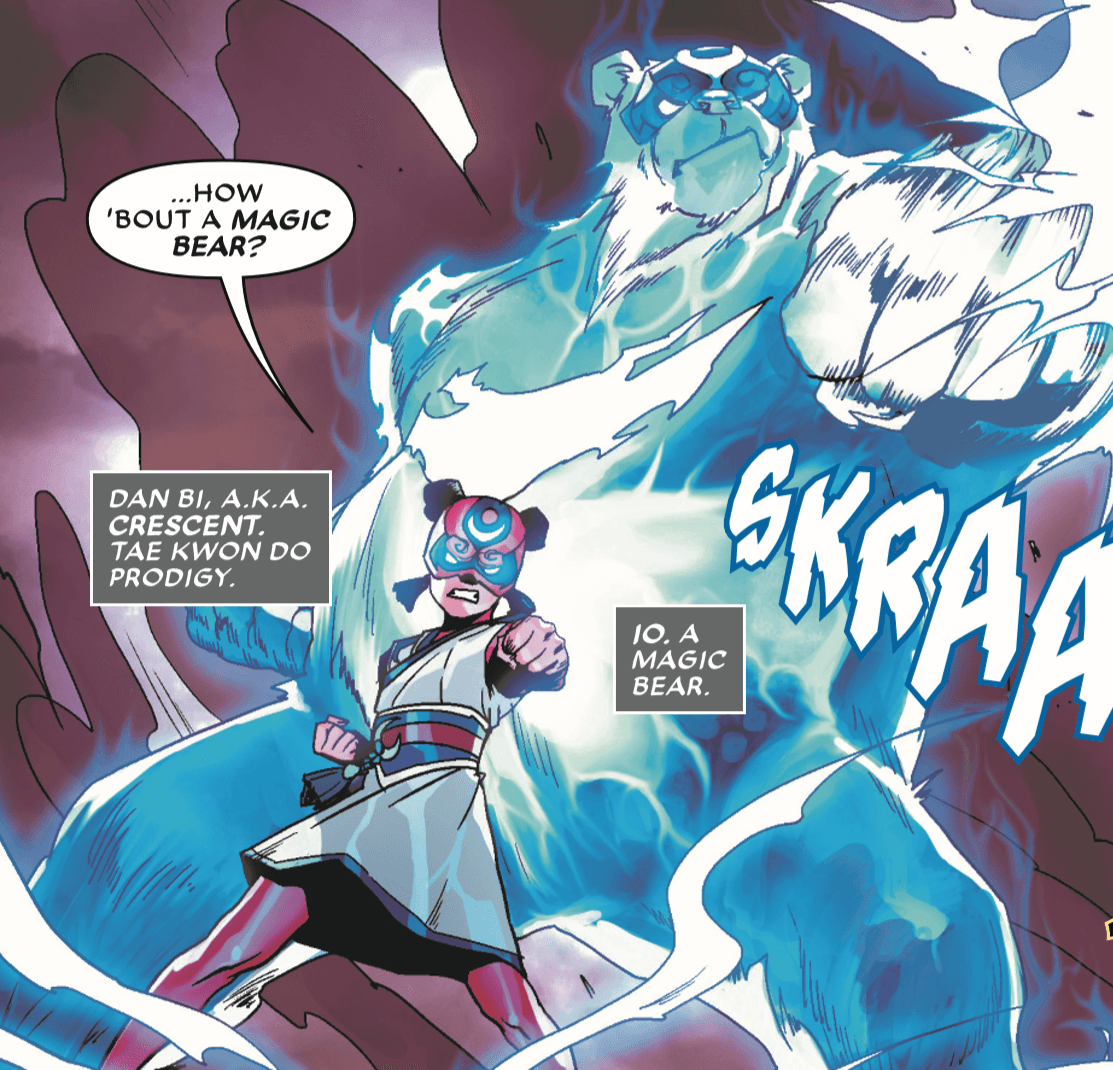 This heroic duo share some unexpected ties to the evil Morgan Le Fay. Before she became Crescent, Dan Bi was just a Taekwondo-loving teenager. However, she discovered that Le Fay's henchmen had kidnapped her father to find a mystical object. In her desperation, Crescent came across an enchanted mask that summoned a magic bear; whom she calls Io. Together, they made their debut in Marvel Future Fight!
Luna Snow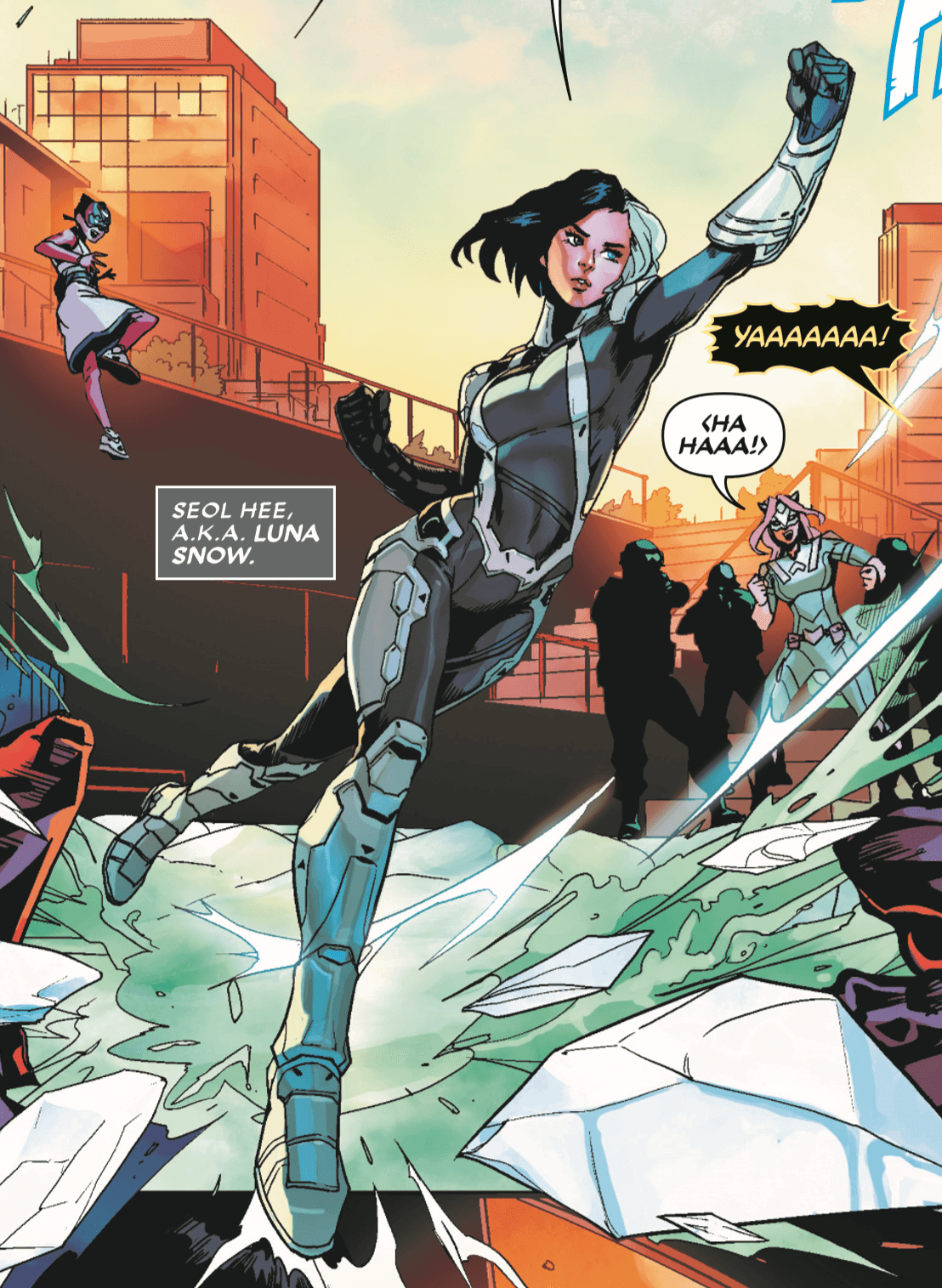 Luna Snow is another character from Future Fight, and she's got a pretty full life!  Seol Hee is not only an ice-powered Super Hero, she's also a K-Pop superstar! She's huge in South Korea, and her worldwide fandom may be about to explode.
Jimmy Woo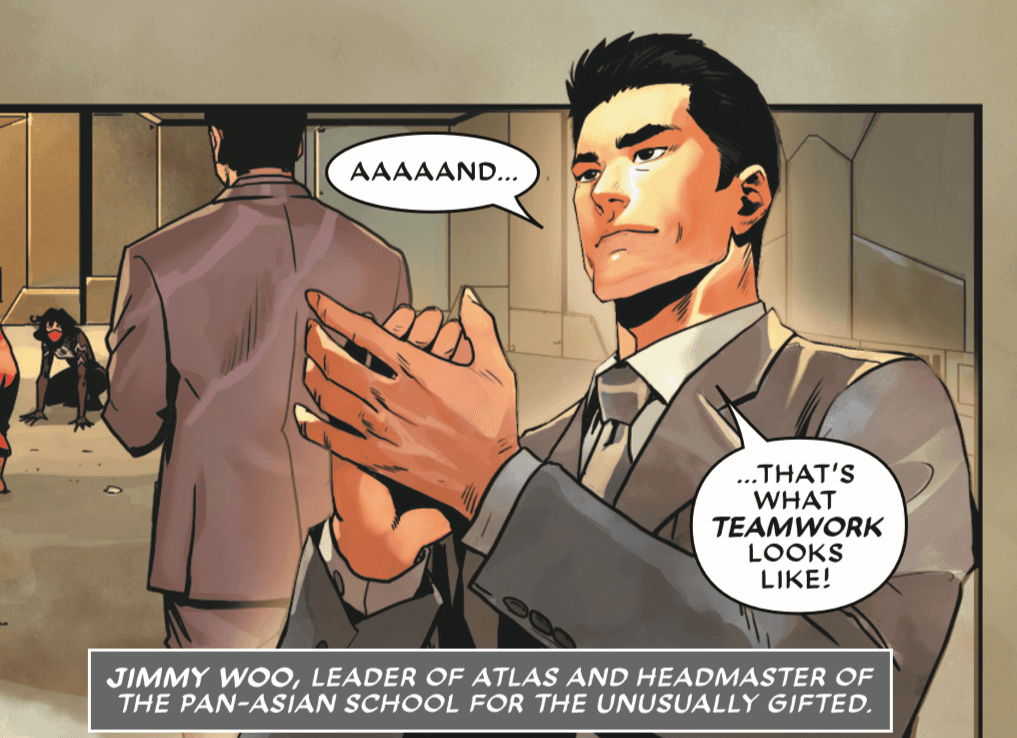 The man himself. How will his special agent abilities help in a fight against such mighty foes? Find out right now!
To see the team in action, read WAR OF THE REALMS: NEW AGENTS OF ATLAS #1 at your local comic shop now!
The Hype Box
Can't-miss news and updates from across the Marvel Universe!