Comics
Published November 28, 2018
Kingpin's Most Diabolical Schemes
Looking back at Wilson Fisk's vicious attacks on the likes of Daredevil and Spider-Man.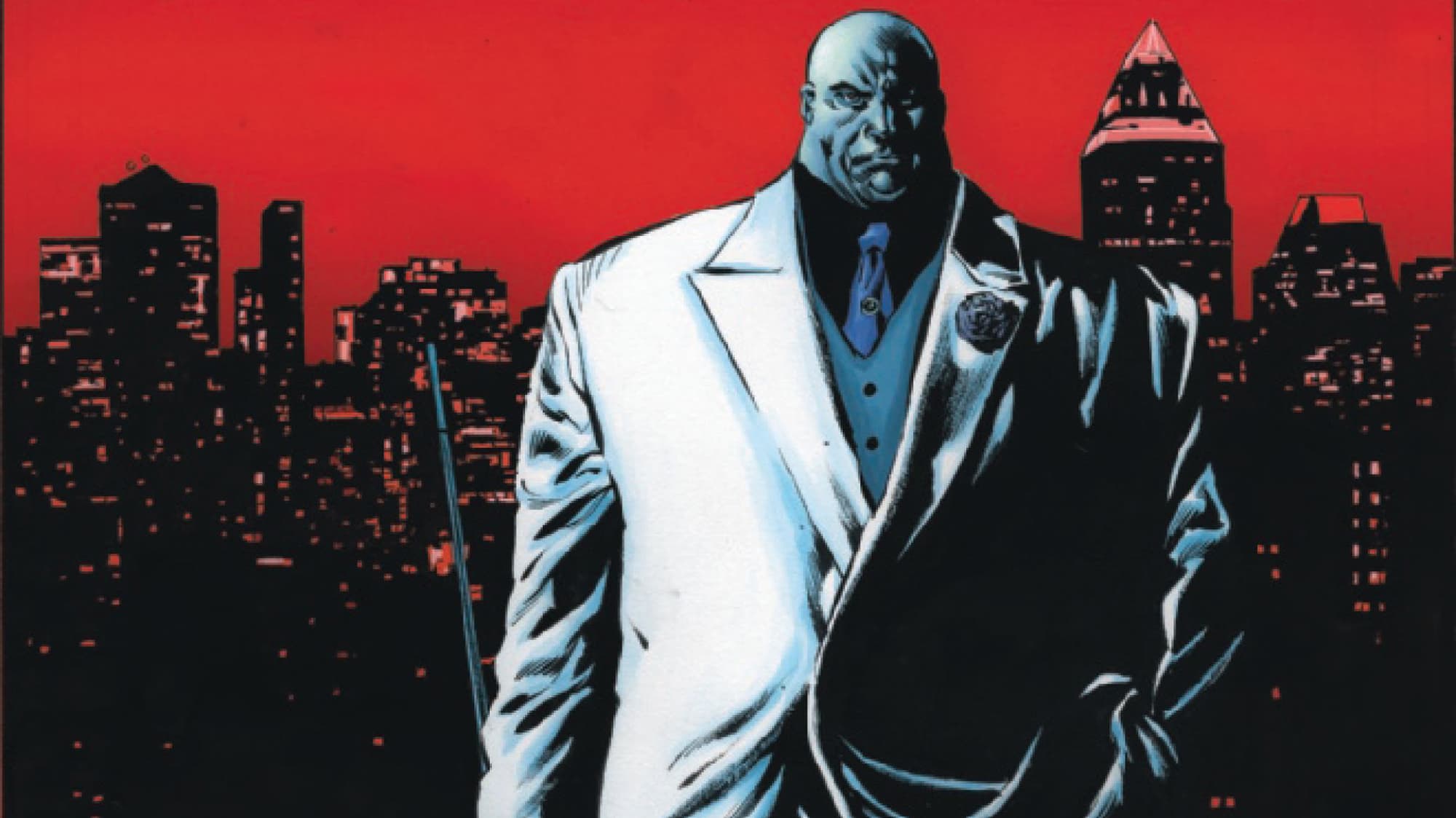 Without a single super power, Wilson Fisk, AKA the Kingpin, has firmly cemented his legend in the Marvel Universe as one of its greatest villains. In fact, owing to the very big man's battles with just about everybody, hero and crook alike, you could even say that he's a villain's villain. And in recent years, the character's reach has extended beyond comic books to live action, with Vincent D'Onofrio's riveting performance as Wilson Fisk in "Marvel's Daredevil" on Netflix.  
To detail all of Fisk's many crimes would take a million words at the least, but for your education and edification we offer up six of his most insidious plots, plans, and schemes from Marvel's comic book history. After perusing this list, we hope you'll never forget them, 'cause his opponents sure won't.
THE DESTRUCTION OF MATT MURDOCK
When down-on-her-luck Karen Page sold the secret of Matt Murdock's double-life as Daredevil and the information reached the Kingpin, the kid gloves came off and Wilson Fisk set out to destroy Matt in every conceivable way a man could be destroyed. Disbarred and homeless after the worst of the attacks, the Man Without Fear struggled to regain some semblance of his life, but even after he'd cost Fisk his own standing the scars remained for a long, long time.
Check Out: DAREDEVIL: BORN AGAIN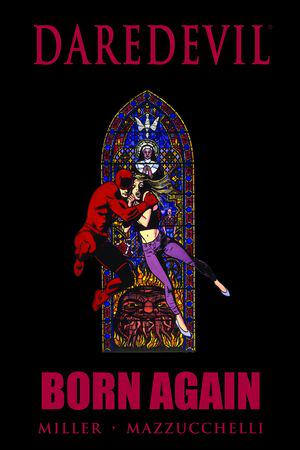 AN ECHO OF EVIL 
The Kingpin raised Maya, the daughter of man he'd killed himself, to become a pawn in his personal war against Daredevil and after he misinformed the girl that the hero stood as the true murderer of her father, she became Echo to exact her revenge. Murdock almost lost his life to her onslaught, but he managed to convince her of Fisk's culpability in the crime and she turned her unholy wrath on the Kingpin.
Check Out: DAREDEVIL #10 - #15
THE MURDOCK PAPERS 
Rotting in prison, Wilson Fisk cobbled together false documents to prove to the FBI that Matt Murdock operated as Daredevil in exchange for his own freedom. Federal agents arrested Matt, but also sent the Kingpin back behind bars, hoping the two enemies might cancel each other out. Incredibly, Fisk and Murdock withstood a prison riot by working together - a temporary truce in their long, seemingly neverending battle.
Check Out: DAREDEVIL #76 - #87
A WICKED WEB HE WEAVES
Following the amazing public reveal of Spider-Man's secret identity during the first Super Hero "Civil War," an incarcerated Kingpin schemed to place a hit on Peter Parker and those closest to him for perceived past injustices on the crime boss. When Spider-Man's beloved Aunt May fell from the misplaced bullet of a sniper sent by Kingpin, and she hovered near death, the webslinger attacked Fisk in prison and promised to kill him should May die. Soon after, May's crisis would lead Peter Parker and his wife, Mary Jane Watson, to make some life-altering decisions. 
Check Out: CIVIL WAR: AMAZING SPIDER-MAN and AMAZING SPIDER-MAN: BACK IN BLACK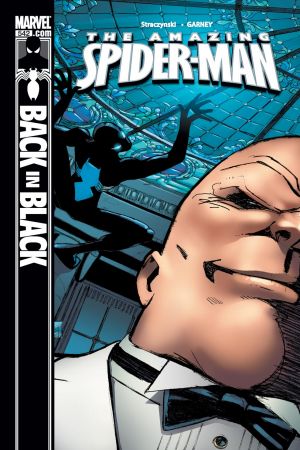 Amazing Spider-Man (1999) #542
published

added to marvel unlimited

rating

writer

inker (cover)

penciler

penciler (cover)

inker

letterer

colorist

colorist (cover)
What is Marvel Unlimited?
DARK REIGN
During the time of Norman Osborn's ascendancy to the office of America's "top cop," Fisk cozied up to the killer Lady Bullseye for her aid in implicating Daredevil in the murder of several corrupt cops and a judge. Furthermore, he also convinced Osborn to send the lady to bring in the Man Without Fear while he devoted his own time to such pastimes as targeting Matt Murdock's friends and having Foggy Nelson disbarred.
Check Out: DAREDEVIL #501 - #504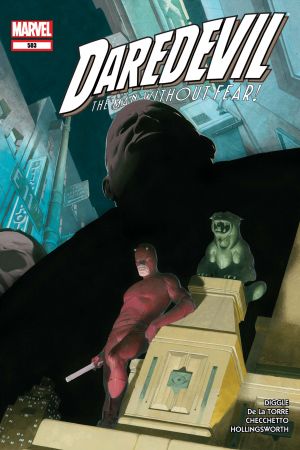 WORMS IN THE APPLE 
As a last-minute, dark horse candidate for mayor of New York City, the Kingpin won the hallowed office on a platform of declaring all vigilantes criminals by law. As one might expect, Daredevil took umbrage at "Mayor Fisk" and exhausted every avenue to bring him down off his new, official perch. When the dust cleared from the ensuing fight, a clutch of the Big Apple's street heroes found themselves arrested and Matt Murdock was faced with the daunting task of running the city himself.
Check Out: DAREDEVIL #595 - #600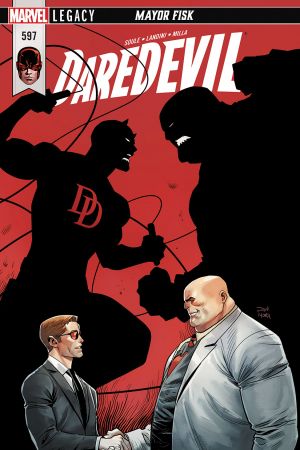 Daredevil (2015) #597
published

added to marvel unlimited

colorist

editor

inker

penciler

writer

letterer

inker (cover)

penciler (cover)

colorist (cover)
What is Marvel Unlimited?
The Hype Box
Can't-miss news and updates from across the Marvel Universe!