Comics
Published February 5, 2020
Lift Every Voice
Arriving in comic shops on February 19, MARVEL'S VOICES #1 features a collection of brand-new Super Hero adventures, as well as seven essays from creatives and cultural journalists discussing their favorite Marvel characters, stories, and comic book eras. Each written from the author's unique perspective, the essays present a diverse range of reflections, topics, and themes. These are Marvel's voices.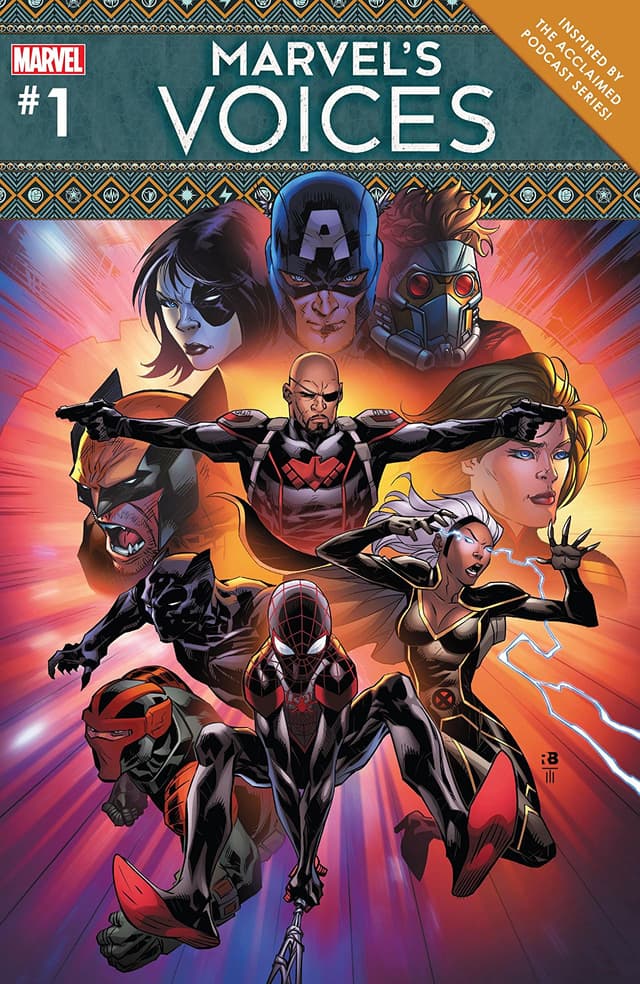 The phrase that I reference as the title of this piece is the beginning of the song "Lift Every Voice and Sing." It's also called the "Negro National Anthem." When James Weldon Johnson wrote these words as a poem in 1900, he was using his gift for written expression to convey the tensions between being seen as "Black" and as "American" simultaneously. In some ways, the double nature of the secret identity of the Super Hero has always fit the experience of those of us seen as "other" in our country. In fact, the prototype for the Super Hero was an immigrant, of sorts, who is sent to safety to our world to escape the destruction of his homeland. Once here, the environment itself gives him his strength. The sun gives him sustenance and power, and the American Dream becomes the core of his symbolic existence. He becomes a national symbol. The Super Hero is now an index for belonging, nationhood and citizenship and, for good or ill, has represented the ideas of our country. Yes. The Super Hero is an American export, much like jazz, hip-hop, the blues and rock 'n' roll. I would even state that to have a Super Hero that represents you is an affirmation of that fact that you belong. It states that the popular culture recognizes your existence, your subjectivity and the possibility of your inherent morality. Seeing yourself reflected in the culture in which you participate and consume is extremely empowering, and it's something that is taken for granted by the privileged. To deny someone their image and representation is deny them their personhood and their humanity in some ways. It's a symbolic destruction of a person to not acknowledge them. That's why it's so important on an intrinsic level.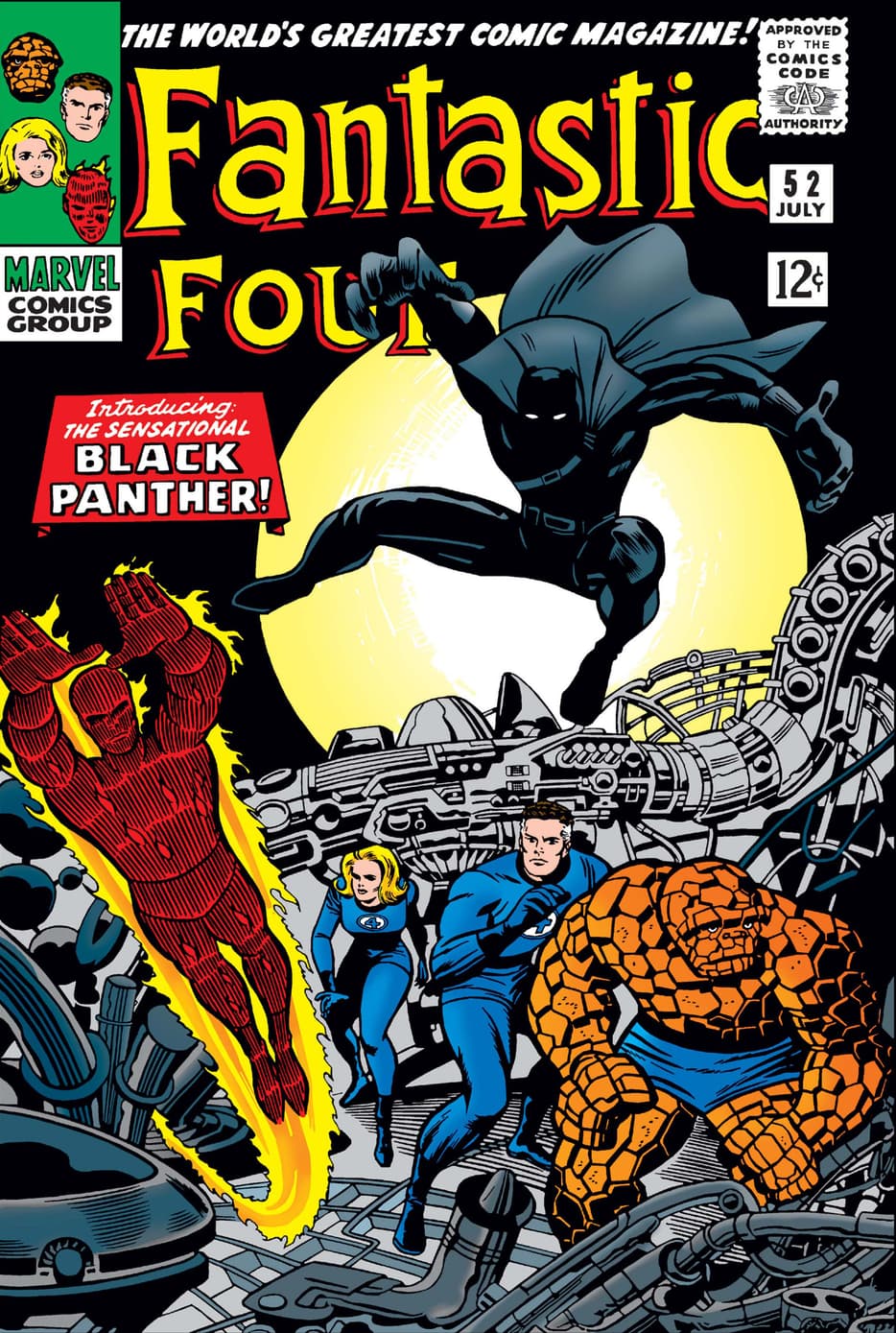 Marvel Comics has long been a space for experimentation, innovation and social responsibility. Marvel gave us the first Black Super Hero in 1966 with the creation of the Black Panther. In LUKE CAGE we saw the first African American Super Hero to have his own book. Marvel has constantly given us characters from various walks of life. This includes differently abled characters like Daredevil and Echo and LGBTQ characters like Iceman and Northstar. Marvel's stories have actively dealt with social issues such as the AIDS crisis, the struggle with drug addiction, the horrors of the aftermath of 9/11, climate change and the evils of injustice and racism. These socially centered ideas are in the DNA of the astonishing list of characters that have captivated us as a fan base for so long. UNCANNY X-MEN alone has given every outsider's imagination a creative space to call home. More recently, we've witnessed the creation of the legacy character Ms. Marvel (AKA Kamala Khan) who possesses the ability to shape-shift. This means that her very super power pushes back against the core of a stereotype. Stereotypes traffic in notions of fixity and inflexibility. Today's Marvel Comics has sought to rectify past negative depictions of minorities in comics with a more evident spectrum of representation.  So, it isn't a huge surprise that a book like [MARVEL'S VOICES #1] exists. It's a radical, beautiful, action-packed love letter to those of us who don't look like Peter Parker (although we do love him as much as his Aunt May does).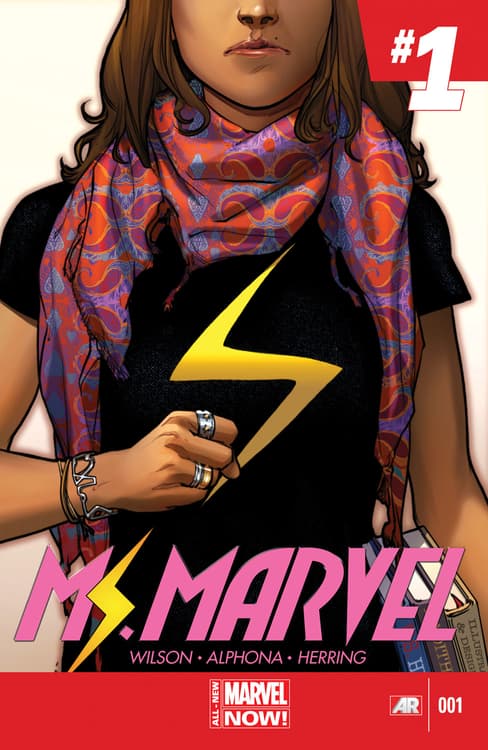 The creators and characters in this collection are vital, diverse, exciting and necessary. Marvel has had its finger of the pulse of American culture for decades, and I see no sign of that really changing. What I do see on the horizon is a broader spectrum of stories, experiences, creators and characters that illustrate the transformation of what it means to be a hero and what that hero may look like. Some people may not like this change because change is frightening sometimes; it's fraught with the unknown. The tale of the hero gives us a sort of distance from that fear so that we have perspective to deal with the future. Marvel has helped many a reader move forward through their favorite characters. Every creator who is featured in this collection grew up loving comics and projecting themselves onto characters that didn't actually represent them. That fact is rapidly changing, not only at Marvel Comics/Entertainment but across all media and every nook and cranny of popular culture. Guess what? That's a good thing! Because every invisible man and woman, every native son and daughter deserves to see what it's like to be at the center of a story; to matter. We can all wear the mask because we too…are American.
Marvel didn't seek to make comics for just one type of person. Marvel wanted to make stories for everyone to enjoy, and they have kept pushing boundaries to achieve that end. This book is a celebration of that fact. It's a reminder that stories are empathy machines that can connect us and help to see the things that we have in common, because that is a hard thing to see these days. So yes, James Weldon Johnson's song is nicknamed the "Negro National Anthem" because it speaks of different but just as central narratives to the American experience. However, the actual title isn't "Lift Every Black Voice and Sing" it's "Lift Every Voice and Sing."  He was making room for everyone, just like Marvel has been striving to make room for everyone as well; little by little…one panel at a time.
JOHN JENNINGS is an Eisner Award-winning scholar and artist and is a New York Times best-selling author for his artwork on the graphic novel adaptation of Octavia E. Butler's Kindred. Jennings is also a professor of media and cultural studies at the University of California, Riverside and is founder and curator of Abrams Megascope, a new imprint from Abrams ComicArts that focuses on primarily speculative graphic novels by and/or about people of color.
The Hype Box
Can't-miss news and updates from across the Marvel Universe!