Comics
Published July 1, 2020
Look Inside 'Marvel's Spider-Man: The Black Cat Strikes' #5
Read the latest issue now available digitally!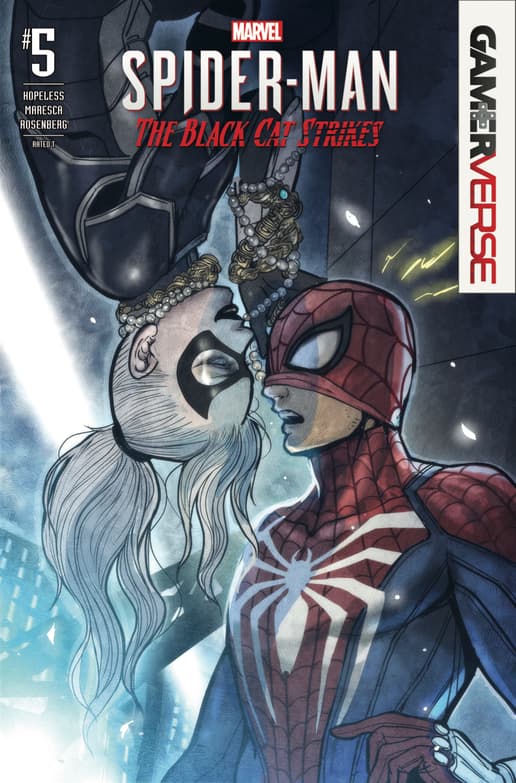 MARVEL'S SPIDER-MAN: THE BLACK CAT STRIKES, a five-issue limited series, inspired by the events of Marvel's Spider-Man: The City That Never Sleeps, written by Dennis "Hopeless" Hallum with art by Luca Maresca, is back with its epic conclusion, now available to read on comiXology! You can also grab this issue by downloading the Marvel Comics app for iOS or Android.
Once upon a time, Spider-Man crossed paths with a cat burglar known as the Black Cat. Recognizing her innate good nature, Spidey encouraged Black Cat to put her thieving ways behind her, and the two became a romantic couple.
It didn't pan out. Years later they met again while Black Cat was robbing a museum. Spidey tried to stop her but let her go when he found out she was stealing for crime boss Hammerhead, who would otherwise kill her son. Spidey and Black Cat teamed up once again, creating a rift between Spidey and current girlfriend, reporter Mary Jane Watson, even as MJ helped investigate ways to take down Hammerhead.
Black Cat revealed she didn't actually have a son and double-crossed Hammerhead, who apparently killed her with a bomb in her apartment. But as Spidey teamed up with mercenary Silver Sable to try to stop Hammerhead, Black Cat made a miraculous return!
In its final issue, the truth behind the Black Cat's plan leads to one last ditch effort against Hammerhead! But will Spider-Man stand triumphant...or act as a pawn in the greater scheme? MJ and Peter find a resolution as we march toward the next act of the GAMERVERSE saga.
Now that you've got the itch that can only be scratched by issue #5, check out a preview below and then pick it up digitally!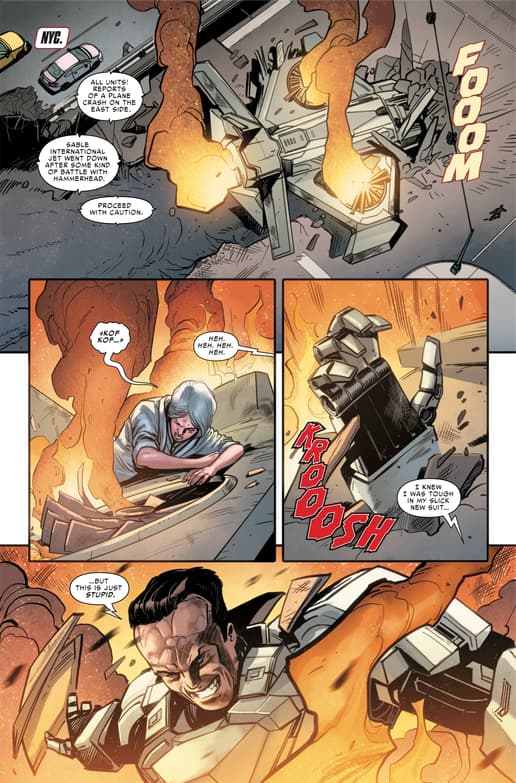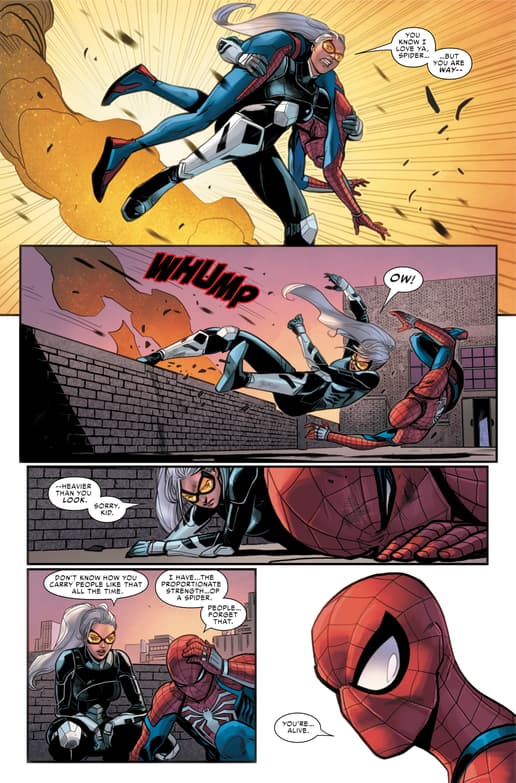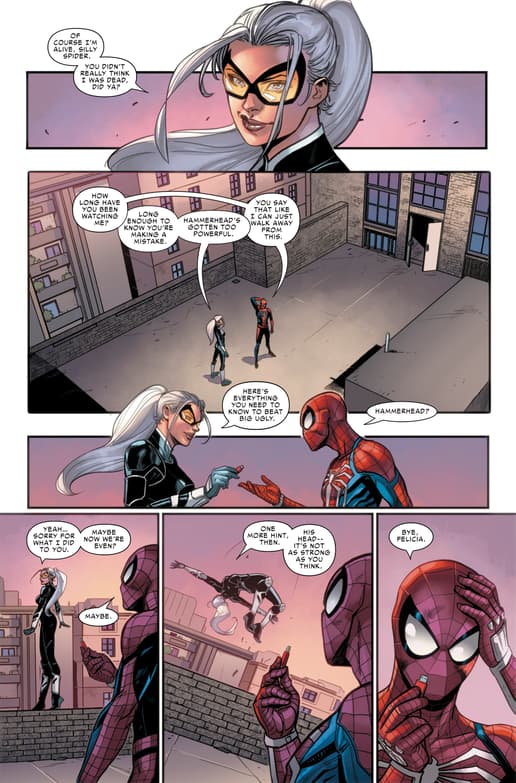 The Hype Box
Can't-miss news and updates from across the Marvel Universe!