Comics
Published March 14, 2018
Marvel Announces Exclusive Agreement with Chip Zdarsky
The multi-talented Chip Zdarsky exclusively joins the House of Ideas!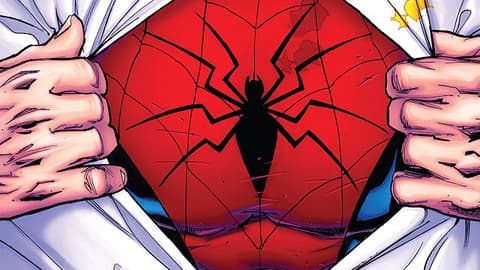 Marvel Entertainment is excited to announce that writer Chip Zdarsky will continue to bring his distinctive storytelling to the House of Ideas in an exclusive agreement!
One of the most versatile creators in the comic industry, Zdarsky first made his mark at Marvel with series like HOWARD THE DUCK and STAR-LORD, and continues to amaze with his current work on PETER PARKER: THE SPECTACULAR SPIDER-MAN and MARVEL 2-IN-ONE.
"I'm thrilled to be with Marvel," Zdarsky says. "This deal means I get to do whatever I want with whatever characters I want and nobody can stop me, which is great. I feel reinvigorated, like someone slapped a new #1 on me and, honestly? I couldn't be happier."
"What more can be said about Chip Zdarsky that he hasn't already said about himself?" adds editor-in-chief C.B. Cebulski. "But seriously, in the time he's been at Marvel, Chip's shown us all the most amazing range of skills as a writer, from his biting humor on HOWARD THE DUCK, to the way he approaches Marvel continuity in original ways in PETER PARKER, to the heart and humanity he brings to MARVEL 2-IN-ONE. We're proud to have him as part of the Marvel family and to let him do whatever he wants with whatever characters he wants. Maybe."
Stay up-to-date with all of Chip's books on Marvel Unlimited and Marvel.com!
The Hype Box
Can't-miss news and updates from across the Marvel Universe!