Comics
Published November 16, 2020
Marvel Comics Celebrates Black History Month with 'Marvel's Voices: Legacy' #1
Black Panther. Storm. Blade. Falcon. Ironheart. Luke Cage. Spectrum. And so many more. Marvel's incredible legacy of black heroes will be celebrated this February in MARVEL'S VOICES: LEGACY #1.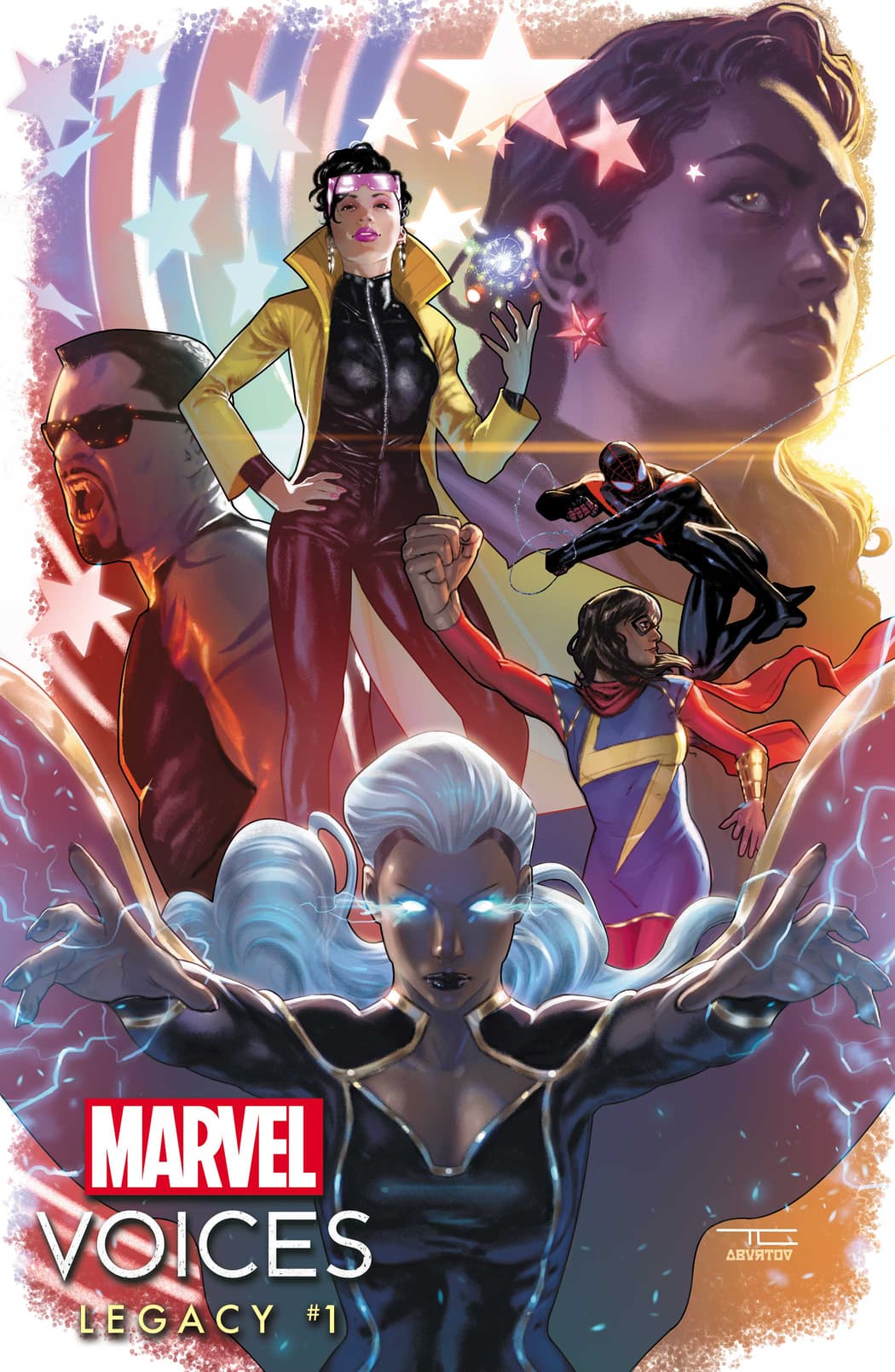 This thrilling special will feature a dazzling array of stories by both new and established creators. Eisner Award-winning writer Nnedi Okorafor (Shuri) pens a Venom story highlighting the importance of heroes who fight for the downtrodden. Explore Blade's legacy—vampiric and heroic—in a story by writer Danny Lore (2020 Ironheart). And in their exciting Marvel Comics debuts, Ho Che Anderson (King) brings Luke Cage fans an old-school story about the choices that make a hero, author Tochi Onyebuchi (Beasts Made of Night, War Girls) tells an action-packed tale of a wild night in Madripoor with Domino, and writer Stephanie Williams highlights family in a light-hearted Monica Rambeau story! See these outstanding writers and more take on their favorite heroes in tales designed to inspire and uplift, featuring art by Ken Lashley, Sean Damien Hill, Valentine de Landro, Chris Allen, and more!
"With each one of the stories created, we have a chance to see the unique perspectives of all the creatives involved, and in many ways, the impact of the over 80-year legacy of the Marvel Universe and its characters on writers and artists of color," Angélique Roché tells SYFY Wire. "That is the beauty of Marvel's Voices, it strives to bring to the forefront the unique experiences and perspectives of diverse communities through the lens of—and our shared love of—the Marvel Universe."
Marvel Comics is also proud to announce a series of Black History Month variant covers by renowned artist Ernanda Souza. Also making her Marvel Comics debut, Souza brings to life your favorite black heroes in stunning variant covers coming in February. Check out the first three Black History Month variant covers featuring Storm, Blade, and Black Panther below! And be on the lookout for more Black History Month Variant cover reveals and news about MARVEL'S VOICES: LEGACY #1 in the coming weeks!
But first, get some incisive insights into the creation of MARVEL'S VOICES: LEGACY right here, with a couple of interviews between host of Marvel's Voices Angélique Roché and series editor Sarah Brunstad!
Angélique interviews Sarah!
Angélique Roché: How would you describe MARVEL'S VOICES: LEGACY #1 to someone new comics or new to Marvel's Voices?
Sarah Brunstad: "Legacy" is a standalone collection of stories celebrating Black History Month and featuring characters from all over the Marvel Universe, from the favorites you know from the films to others with deep comics roots. And most exciting, the issue brings together writers and artists from all over the place! Some of them are comics pros, while, for others, this is their first time writing a comic. It's kind of perfect for new readers because many of the writers and artists are new too! But because Marvel characters are so well known and beloved in pop culture, we all have this common bond over them.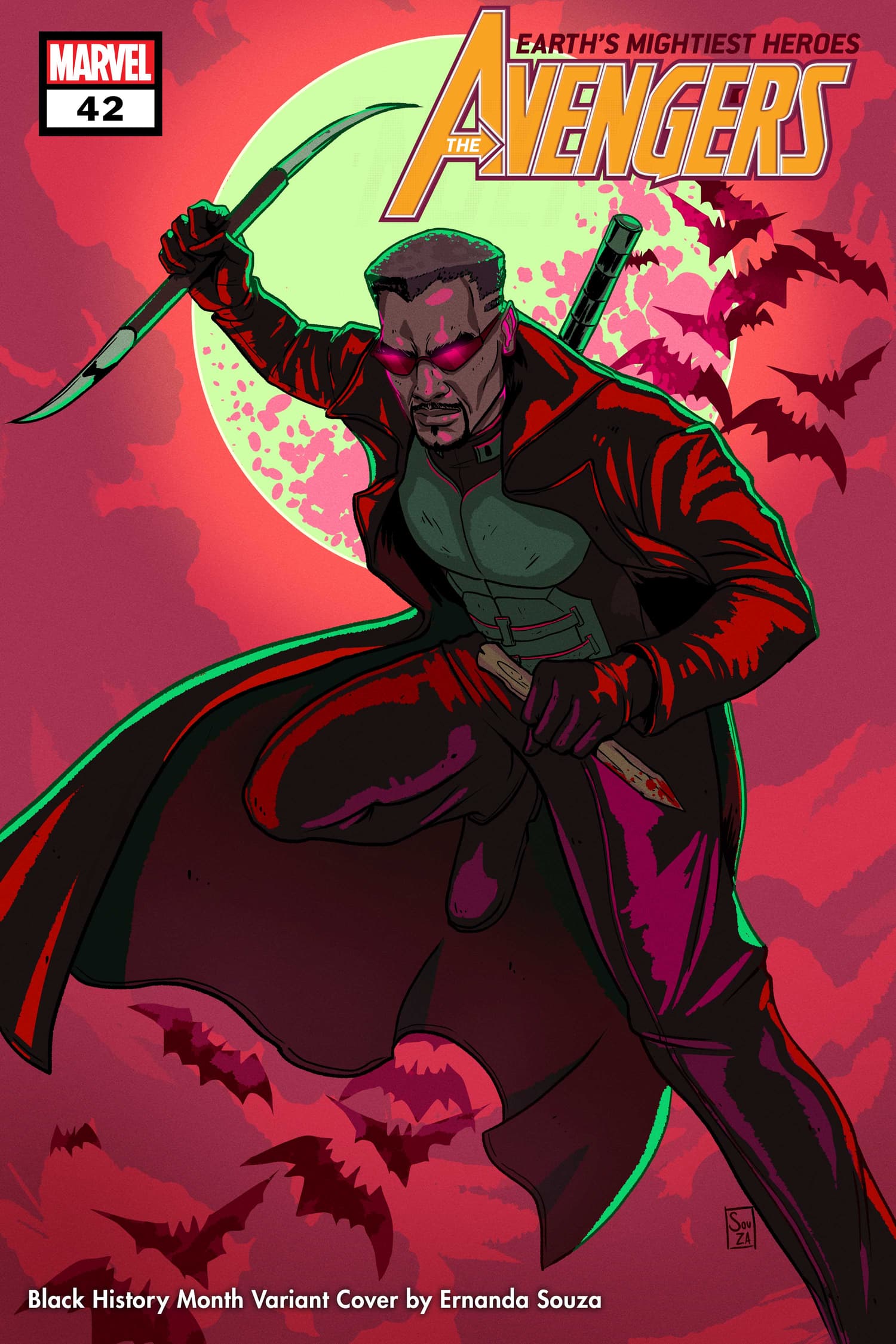 Roché: Why is that important to you?
Brunstad: I don't think comics can call itself a successful industry unless it's reached out to all kinds of fans. Comics are a medium, not a genre, you know? So it's immensely important to me that we bring in new readers and make them welcome in the Marvel Universe. We do that by telling all different kinds of stories with all different kinds of creators.
Roché: What is an anthology? And what in particular makes one like MARVEL'S VOICES: LEGACY #1 unique?
Brunstad: So, anthologies are special because they're a chance to put a lot of people in one space for a conversation. Your typical comic has a single creative team, a writer and an artist who participate in just about every issue. And there are a lot of constraints in those stories, as fun as they are—with an ongoing or a limited series, you've got certain players and certain plot parameters that you have to adhere to if you're trying to tell an engaging long-form story. With a book like this, I can literally go to a writer and say "pick your favorite character." The sky is the limit. And that's also why we have so many contributors to this special—we wanted it to feel jam-packed, an abundance of riches.
Roché: What is the process of bringing together artists and writers for this project? What—if any—are the overall goals in constructing the narrative of the book? 
Brunstad: We tried to really leave the road open for the creators on this issue, to let them do what they wanted to do. But despite that freedom, you do see common themes across the stories we're collecting. These are stories about heroes who have to make tough decisions about how they use their power. Who look around at a world that is often hostile to them, and still see all the ways it's worth saving. And there's a lot of themes around families, both those we're born with and those we choose.
Pairing writers and artists is one of the most fun parts of this gig. You read a script and ask yourself, what does this story need the most? Big action, or expressive faces and details? This writer really loves to give fashion inspiration for their characters, let's pair them with an artist who does great character designs! This artist is great at breaking down action scenes, let's pair them with a writer less comfortable in that area! You're trying to put together collaborators, not cogs in a machine—they have to fit together and groove together to make a comic that everyone feels good about and can make their own mark on.
Roché: Are there other objectives for this project beyond telling really fantastic stories written and drawn by really incredible storytellers?
Brunstad: One of the exciting things about the Voices program is bringing in new talent. We're trying to find people who can continue to add to the Marvel Universe and who we can continue to elevate. As an editor, you're always trying to recruit the next hot creator, and to be given the freedom to hire a bunch of new people—that's very exciting. That's the ground floor of the next generation of writers and artists, the kind of stuff you want to look back on in 10 years and say "this is where it started."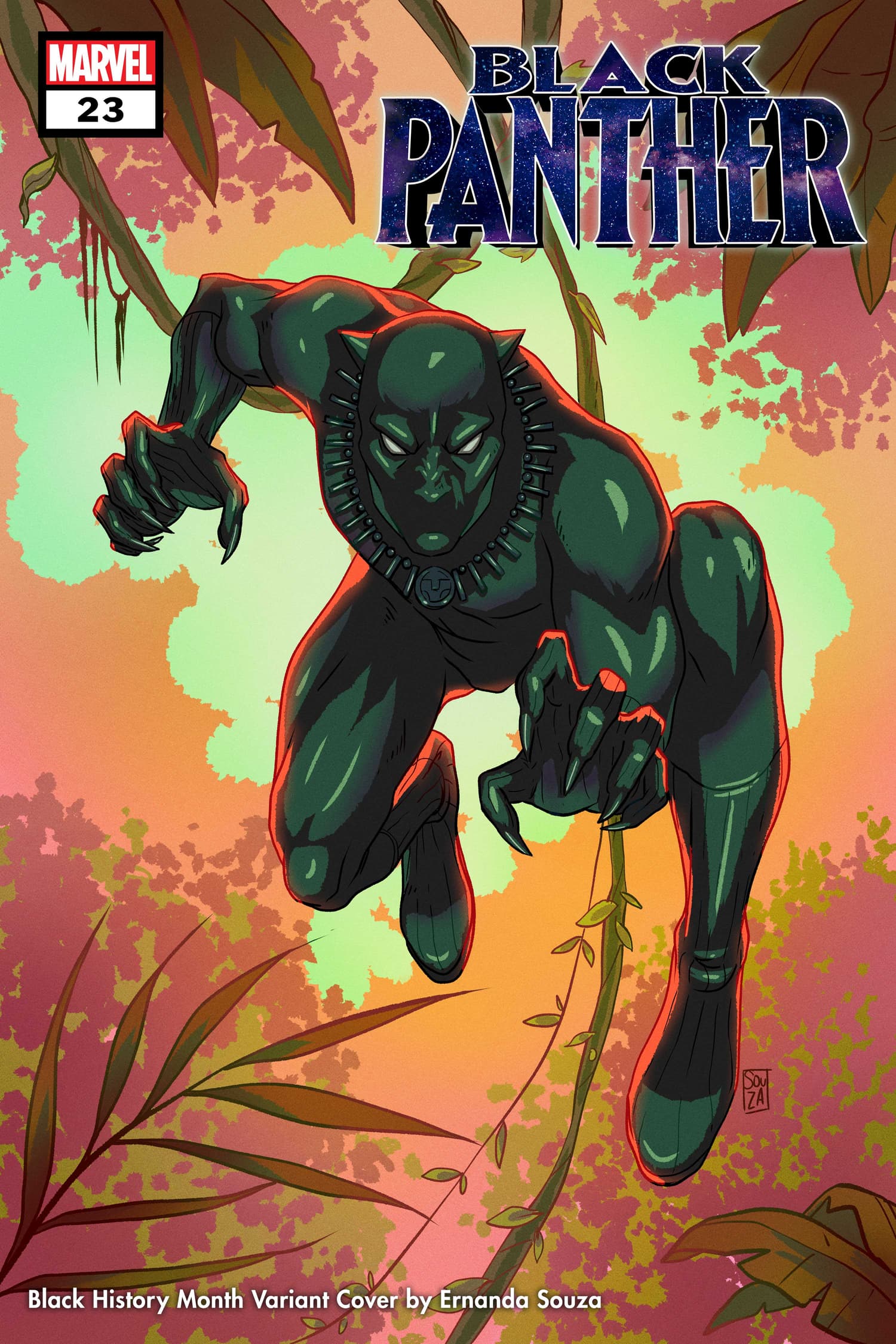 Roché: Tell me a little bit about your role as a editor on this project and the overall Marvel's Voices comic expansion, like MARVEL'S VOICES: INDIGENOUS VOICES #1.
Brunstad: I've been passionate about bringing in new people and new perspectives since I started working at Marvel, and when I pitched INDIGENOUS VOICES and it was accepted, I really felt so much joy and humility that I get to play a part in this program. And it gave me an excuse to reach out to writers and artists I already knew and loved, and knew would be perfect for mainstream comics.
I'm co-editing MARVEL'S VOICES: LEGACY #1 with senior editor Wil Moss, who is also incredibly passionate about this work, and brainstorming together with you, Angélique, has been a blast. We've brought this talent into Marvel together, and I can't wait to see where they go with it.
Roché: Are there any final things about the project that you're most excited about?
Brunstad: I'm really in awe of all the talent we've pulled in for this book! I don't know that I could say I love one part of it more than any other. I guess I'm most excited about what comes out of this project, how we propel these voices to new heights and keep getting the real world of Marvel Comics closer to our classic motto, "the world outside your window."
And now... Sarah interviews Angélique!
Brunstad: How did you fall into the geek and comics world, and how did that experience lead to the Marvel's Voices podcast?
Roché: My sister and my brother-in-law are two of the biggest nerds in my life, so I took a lot of cues from them. I started off with nerdy stuff pretty early, with fantasy novels, horror anthologies, and sci-fi television. When I was about nine, after I'd watched some of the original X-Men animated series, I started digging through my brother-in-law's old X-Men comic books when my parents dropped me off at my sister's dorm room. 
Brunstad: What kind of need did you see the podcast fulfilling, and what were some memorable early reactions to it? 
Roché: With Marvel's Voices I saw the podcast was creating a space to elevate voices of creatives and their stories—and to connect those stories with their fans. I love a good story and really love the way our lives and experience impact the not just the way we tell stories, but the kind of stories we tell.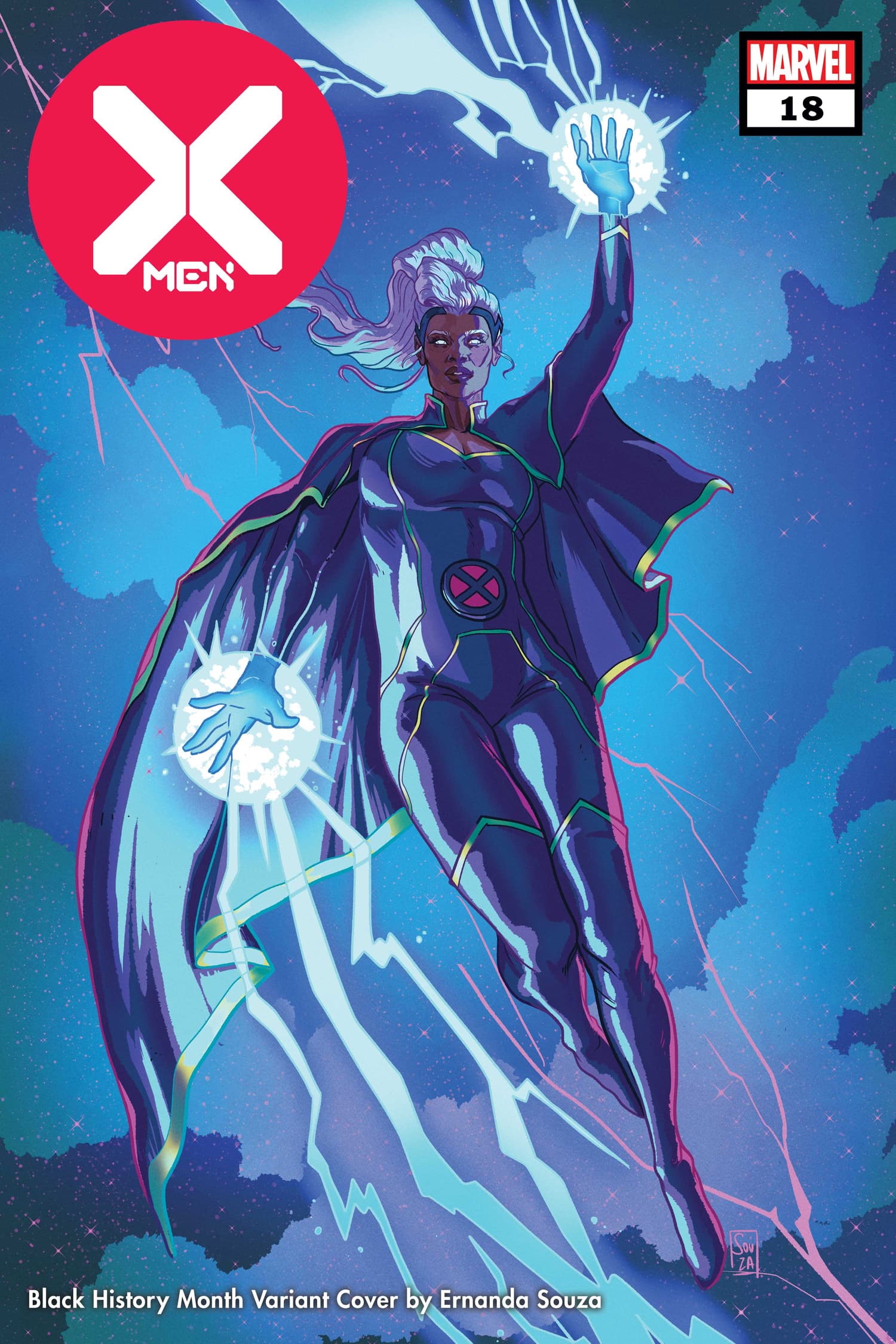 Brunstad: You've brought in people from all over entertainment to comment on Marvel Comics and geekdom in general. How do you seek out the inner nerd in all these celebs? What experiences gave you the skills to connect so many different people? 
Roché: My mother has always joked that I have never met a stranger in my life, even when I was little I loved to connect with people about the things they love and what matters most to them. There is just something about the adventure and the journeys that people experience through storytelling that creates a common human thread in all of us. So I always intentionally ask why this person loves this thing that I love; what was the moment, the experience, the connection that made it mean so much them that they decided to be an artist. 
Brunstad: There's a new season of the podcast coming up—what's different this season?
Roché: SEASON 3! Oh, this season is going to be amazing. One: we are going to be on Sirius XM, which is AMAZING. And two: we have new guests like Nic Stone, Alyssa Wong, and Marlon James, plus some new formats and some incredible conversations.
Brunstad: What are the stories that helped you thrive as a kid? How do you seek out those stories now, and where do you find them?
Roché: Some of the most influential stories on me as a kid were classic adventure and fantasy stories with strong character development. I loved stories that stepped into a moment of a character's life that changed everything they knew about the world, like Outbreak, The Three Musketeers, Rebecca, Sparkle Hayter's Nice Girls Finish Last, Exiles by Melanie Rawn, and Jurassic Park. These not only took me on adventures but introduced me to worlds and people outside of my own experience.
Marvel's Voices is the perfect place to dive into "the world outside your window." Don't miss this latest installment honoring Black History Month when MARVEL'S VOICES: LEGACY #1 hits stands at your local comic shop in February!
MARVEL'S VOICES: LEGACY #1
Written by HO CHE ANDERSON, DANNY LORE, NNEDI OKORAFOR, TOCHI ONYEBUCHI, MOHALE MASHIGO, STEPHANIE WILLIAMS AND MORE!
Art by SEAN DAMIEN HILL, VALENTINE DE LANDRO, KEN LASHLEY, CHRIS ALLEN AND MORE!
Cover by TAURIN CLARKE and JESUS ABURTOV
AVENGERS #42 BLACK HISTORY MONTH VARIANT COVER BY ERNANDA SOUZA
BLACK PANTHER #23 BLACK HISTORY MONTH VARIANT COVER BY ERNANDA SOUZA
X-MEN #18 BLACK HISTORY MONTH VERIANT COVER BY ERNANDA SOUZA
The Hype Box
Can't-miss news and updates from across the Marvel Universe!