Comics
Published November 30, 2016
Marvel Corner Box Returns This February
Legendary artist Joe Jusko is whipping up over 20 Corner Box Variant Covers!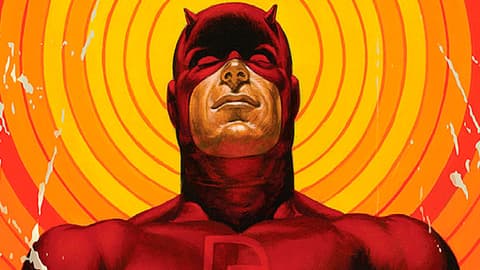 Face front, True Believers and prepare for the return of the iconic Marvel Corner Boxes! Marvel is pleased to announce a series of over 20 Corner Box Variant Covers, coming to select comics throughout the month of February! All rendered by legendary artist Joe Jusko, these covers feature lush paintings inspired by the classic Marvel corner box artwork of yesterday!
"We're elated to have Joe Jusko do a series of variant covers based on the classic Marvel corner boxes," says Marvel SVP Sales & Marketing David Gabriel. "Joe perfectly recaptures what made that artwork so iconic in the first place, and he's bringing that sense of gravitas to some brand new Marvel Corner Boxes featuring modern characters like Spider-Gwen, Deadpool and more."
Marvel is pleased to reveal the first eight Corner Box Variants, coming to these February titles:
1.       AMAZING SPIDER-MAN #24
2.       AVENGERS #4
3.       CAPTAIN AMERICA: STEVE ROGERS #11
4.       DAREDEVIL #17
5.       HULK #3
6.       INVINCIBLE IRON MAN #4
7.       INHUMANS VS. X-MEN #4
8.       ULTIMATES2 #4
Plus, be on the lookout for more Marvel Corner Box Variants, featuring loving recreations of classic corner boxes and brand new ones highlighting contemporary characters:
1.       BLACK PANTHER #11
2.       CHAMPIONS #5
3.       DEADPOOL #26
4.       DOCTOR STRANGE #17
5.       GUARDIANS OF THE GALAXY #17
6.       THE MIGHTY THOR #13
7.       NOVA #3
8.       SPIDER-GWEN #17
9.       THANOS #4
10.   THE MIGHTY CAPTAIN MARVEL #2
11.   THE PUNISHER #10
12.   UNCANNY AVENGERS #20
13.   VENOM #4
Run, don't walk to your local comic shop this February to get your hands on these can't-miss CORNER BOX VARIANT COVERS!
The Hype Box
Can't-miss news and updates from across the Marvel Universe!