Comics
Published September 11, 2017
Marvel Mourns the Loss of Len Wein
The House of Ideas says goodbye to a legendary creator.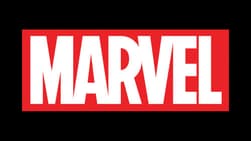 Statement from Marvel:
"We are deeply saddened to hear of Len Wein's passing, and send our deepest condolences to his friends and family. Len's contributions to the Marvel Universe as writer, editor, and member of the Marvel family will never be forgotten. He will be missed."
Statement from Marvel Editor-in-Chief Axel Alonso:
"Len Wein's legacy is wide and far-reaching–among other things, he co-created Wolverine and Swamp Thing, edited Watchmen, and chaperoned the British Invasion that would change comics–but he was also one of the most open and friendly men you could ever meet.  No matter your rank in this industry, Len treated you the same way–like you were a fellow traveler, like he was just another fan. He will be missed."
Statement from Marvel Senior Vice President, Executive Editor Tom Brevoort
"Len was one of the first fans to go pro, but he never lost the sensibility of a fan in all of his years in the industry. There was more calling to Len's work than job—you could tell that he was just having the best time coming up with all of this crazy nonsense. He was also a sweetheart as a person, among the best-regarded creators of his time. His many creations—in particular but not limited to the All-New, All-Different X-Men—go without saying. I'd hazard a guess that no other creator of his era had originated or co-originated more characters and concepts that would later be turned into media projects. Heck, even the Human Target has had two (Two!) TV series!"
The Hype Box
Can't-miss news and updates from across the Marvel Universe!