Comics
Published July 23, 2017
Marvel Remembers Flo Steinberg
Celebrating the contributions of a key member of the original Marvel bullpen!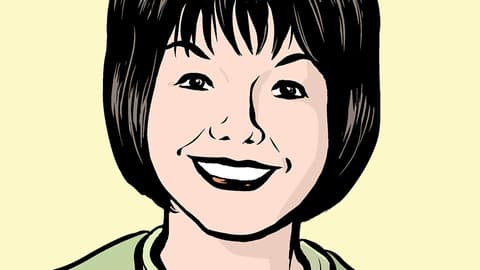 Marvel Comics salutes "Fabulous" Florence "Flo" Steinberg, one of the first two full-time employees of Marvel in the 1960s and an all-important figure in building the vast fan community the House of Ideas has enjoyed since its beginnings.
Born near Boston, Steinberg grew up with a mother and father who made sure she attended college, graduating from UMass Amherst in 1960. After some time with New England Telephone and Ted Kennedy's first Senatorial campaign, she pulled up stakes and moved to New York City where she would quickly take her place in the history of Marvel Comics.
As Stan Lee's secretary, Flo assumed the task of taking care of the ever increasing piles of fan mail and Marvel Merry Marching Society memberships. Although the company began to grow with some speed, she remained in charge of this for five years, crafting Marvel's unique connection to its fans and—to hear freelancers tell it—creating a welcome atmosphere for all who came through the offices in person.
After five years, Fabulous Flo found herself ready to move on. While initially taking a brief detour to work in fossil fuels, Steinberg quickly re-entered the comics industry, working with Warren Publishing before coming back to New York City in 1975 to publish one of the cornerstones in the history of independent comics: Big Apple Comix.
Finally, in the 90s, Steinberg returned to where it all began—albeit at a different address. Gone were the days of the two-person office; Marvel had expanded exponentially in the years since she helped spark the revolution that made it one of the largest comic publishers in the United States. As a proofreader, "Fabulous Flo" remained with the company for the rest of her life, helping not only with what unfolded on the pages of Marvel Comics but, once again, brightening the days of those around her. She established a unique and profound connection with every member of the Marvel staff fortunate enough to encounter her, in particular the growing ranks of women working in the industry.
While the likes of Lee, Jack Kirby, Steve Ditko, and more may have been responsible for the unique sensibilities on display within the pages of the House of Ideas' books, Steinberg helped solidify the community that those comics inspired in its readers. With San Diego Comic-Con unfolding at this moment, it takes little imagination to draw a straight line from her attitude and commitment in those early days to the vast network of comic book fans that gather at conventions and online to talk about their love of the characters and stories of Marvel Comics.
The Hype Box
Can't-miss news and updates from across the Marvel Universe!