Comics
Published July 17, 2017
Marvel Remembers George A. Romero
1940-2017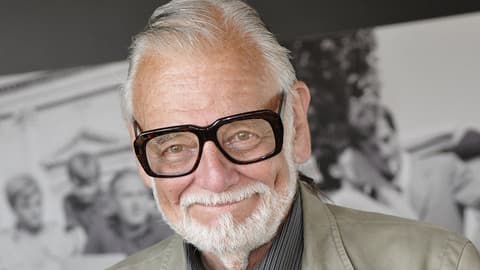 Marvel Comics pauses to reflect upon the life and career of a true American original, filmmaker and writer George A. Romero, and man who worked his way up from humble beginnings to become the leading creator of an entire pop culture movement.
Romero's love for classic cinema took root in him at an early age and never let go. With respect and admiration for the great screenwriters, directors, and actors of more than one age of cinema, he took the reins of his own productions and at the tender age of 27 directed, produced and co-wrote an independent film that modernized the idea of the "living dead," "Night of the Living Dead." Released in 1968 and filmed in black-and-white with friends standing in for zombies, perhaps no one stood more surprised than Romero himself when it became the first of a cottage industry.
More films followed, but the dead continued to loom large in Romero's visions. He sequelized his 1968 hit with 1978's "Dawn of the Dead" and 1985's "Day of the Dead." His movies not only offered thrills and chills aplenty, but also sharp satirical commentary on the human condition and the evils the living perpetrate on themselves. Numerous projects flowed from Romero's pen and lens, and he found himself eager to stretch out into other mediums, including video games, stage plays, and books.
Marvel Comics came calling in 2014 to partner with Romero on EMPIRE OF THE DEAD, a unique trilogy of limited series that sprawled over 15 issues featuring not only zombies but vampires, too. The three series featured art by Alex Maleev, Dalibor Talajic, and Andra Mutti.
Marvel Editor-in-Chief Axel Alonso worked closely with the director on the comic project. "In creating the 'Zombie Apocalypse,' George A. Romero provided the ultimate metaphor for mankind's inevitable fate and the perfect creative Petri dish to examine the depths of human nature," he says. "It was an honor to help him tell a chapter of his saga."
George Romero's rebel spirit led to the breaking down of storytelling traditions to bring underlying ideas in the human psyche to modern audiences with a fresh take. He'll be remembered for his passion for his projects, and for the art of tale-telling, something that seemed to come quite naturally for him.
The Hype Box
Can't-miss news and updates from across the Marvel Universe!