Comics
Published September 11, 2017
Marvel Remembers Len Wein
Looking back on the life and career of a legendary creator.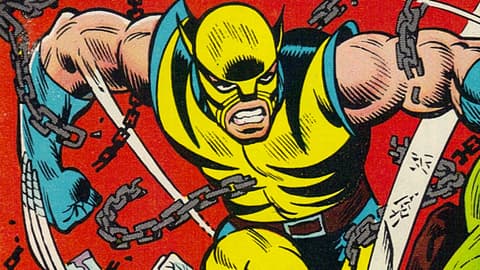 Marvel pauses to reflect upon the passing of writer-editor Len Wein, a giant of the industry whose creative career stands out as one of the most prolific and significant of all.
A native New Yorker, Wein set out to be a comic book illustrator, and though he eventually gravitated to and settled upon writing as his calling, his eye for visuals made him and his scripts a favorite of many artists. One of the first fans to make the important leap into the ranks of comics professionals at the dawn of the 1970s, he wasted no time in learning the business and making his mark.
After cutting his teeth at DC Comics where he co-created Swamp Thing, Wein tried out at Marvel and following a smattering of stories for Westerns and horror books, he quickly showed his promise as a force to be reckoned with on super hero titles. In 1973, MARVEL TEAM-UP provided one of his first steady gigs as writer at Marvel, opening the door for him to prove his mettle in nearly every corner of the still-growing Marvel Universe. By 1975, he'd contributed to such titles as AMAZING SPIDER-MAN, DEFENDERS, FANTASTIC FOUR, INCREDIBLE HULK, POWER MAN, STRANGE TALES, and WEREWOLF BY NIGHT.
The creation of Wolverine and the All-New X-Men rank as stand-out achievements for the writer during this period. With artist Herb Trimpe, Wein introduced Wolverine as a scrappy Canadian agent sent to engage The Hulk in INCREDIBLE HULK #181-182, and one year later utilized the mutant hero as part of his and artist Dave Cockrum's effort to revive the Children of the Atom in 1975's GIANT-SIZE X-MEN #1. Among their new creations for the seminal book stood Colossus, Storm, and Nightcrawler.
Other Marvel characters co-created by Wein include Brother Voodoo, The Golem, Jigsaw, Jamie Madrox, Stegron, Thunderbird, and the Wrecking Crew.
Amazingly, Wein also operated for over a year as Marvel's Editor-in-Chief at the same time he worked as a writer, eventually stepping down from the office to be replaced by his close friend and fellow scribe Marv Wolfman. Wein continued to script for Marvel throughout the decade until heading back to DC to write and edit throughout the 1980s.
In the 1990s, he forged a new career apart from comics as a writer for several animated TV series. Though he dabbled in the industry which gave him his start, he only returned to comics writing in full after the turn of the century.
Len Wein will be remembered for the bold heart with which he infused his stories and characters, as well as his drive to seek out new horizons in his writing. It's no stretch to say that a comic fan of the 1970s would be hard-pressed to gaze at selection of comics on the rack in that era and not see Wein's unique championing on their favorite characters—as well as brand-new heroes and villains from his incredible imagination.
The Hype Box
Can't-miss news and updates from across the Marvel Universe!