Comics
Published October 31, 2018
Marvel's Best Dressed: Halloween 2018
Marvel.com's fashion columnist highlights the best costumes from today's new comics!
Marvel Comics' own Emily Newcomen is our fashion columnist, an alumna of the Fashion Institute of Technology, and (like her style icon Mary Jane Watson) an extremely natural redhead.
HAPPY HALLOWEEN!
Tell me, who does this fun holiday better than your favorite characters in the Marvel Universe? No one; they're nearly ALWAYS in costume! This week's Marvel's #BestDressed are treating us with sp0o0o0o0oky, silly looks.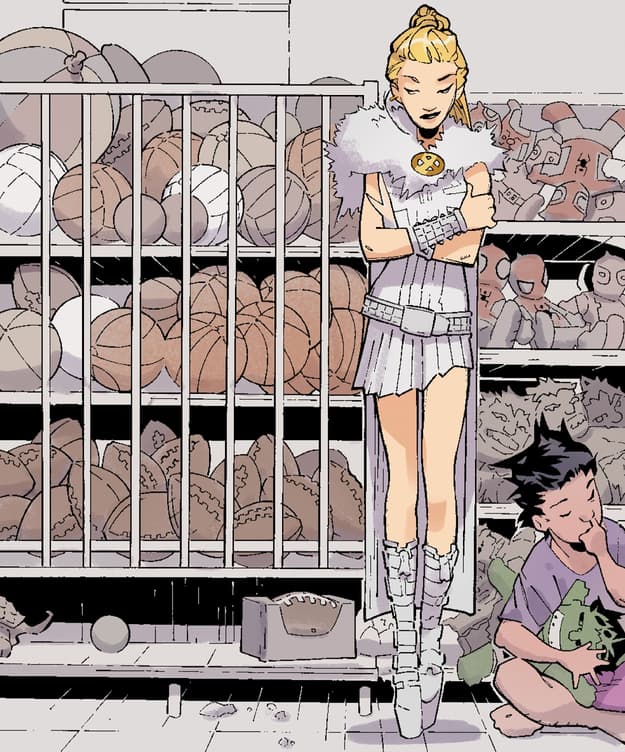 Emma is dressed up all the time. While this isn't quite a Halloween look, she's still serves fun, gothy elements with her boots, belt, and bracelet. Can she do us wrong? Never. (Kinda.)
X-MEN: BLACK - EMMA FROST #1 interiors by Chris Bachalo with Faucher, Vey, Livesay, Townsend, Mendoza and Bacho on inks, and Fabela, Brown, Lopez, and Bachalo on colors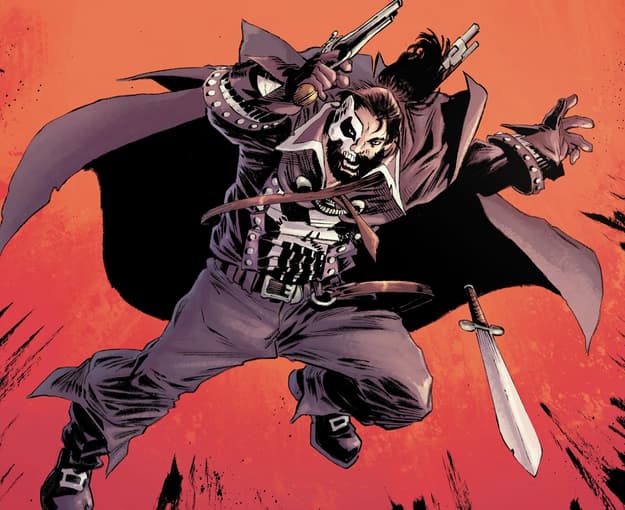 A real embodiment of Halloween here. Mixing old timey historical elements with the classic Punisher skull is really a Halloween win for me.
AVENGERS HALLOWEEN SPECIAL #1 "Punisher of the Opera" interiors by Luca Pizzari with colors by Michael Garland

Simple...but recognizable. Isn't that what a good costume is all about? Can't a horse be his favorite Web-Slinger for Halloween, too? A+
VAULT OF SPIDERS #1 "The Web-Slinger" interiors by Javier Pulido with Munsta Vicente colors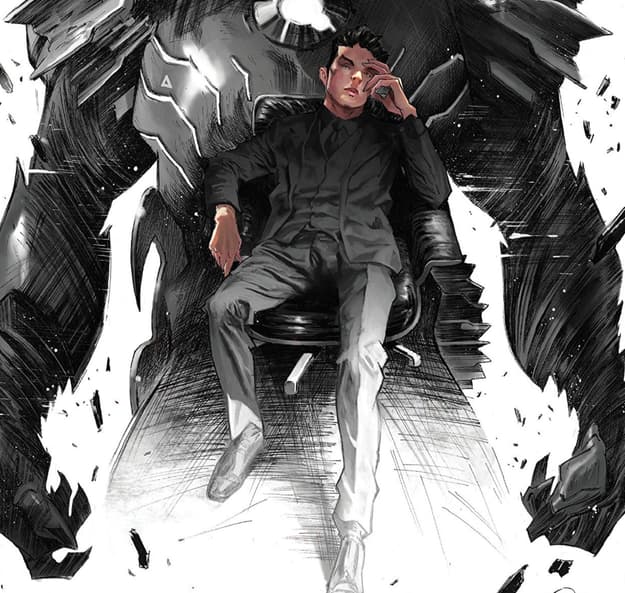 If you're not into dressing up, simple black is always a great Halloween costume alternative. Tony Stark proves it here, in a three-piece black suit complete with black shirt & tie. Spooky!
TONY STARK: IRON MAN #5 cover by Alexander Lozano
Visit your local comic shop to read these issues and more today! And tune in next week for another edition of Marvel's Best Dressed!
The Hype Box
Can't-miss news and updates from across the Marvel Universe!