Comics
Published December 26, 2019
Marvel's Editors Reveal Their Favorite Books of the Decade
They make the books you love, but here are the favorite Marvel Comics of the editors at the House of Ideas!
The 2010s were a mighty decade for Marvel Comics, with new characters, classic characters, and underdogs getting the spotlight in stories and events that have shaped the Marvel Universe for your years to come. While fans certainly have their favorites, Marvel.com wanted to know if the people who ran the House of Ideas had some standout moments of their own – not as members of the Marvel bullpen, just as fans themselves!
A few of Marvel's editors were kind enough to take some time out of their busy schedules to tell Marvel.com what their favorite Marvel comics of the 2010s, before and after they became part of the creative team. The responses make for a solid reading list on Marvel Unlimited!
Mark Basso
My pick would have to be: VISION by Tom King and Gabriel Hernandez Walta. A completely unexpected story that grips you from beginning to end. Some of the best Marvel stories are the ones that truly let the lead or supporting character come into their own for the first time—not necessarily their first appearance or origin, but the story that gives the character particular meaning or significance within the Marvel Universe. VISION does that for the title character and is a book that I think will stand the test of time.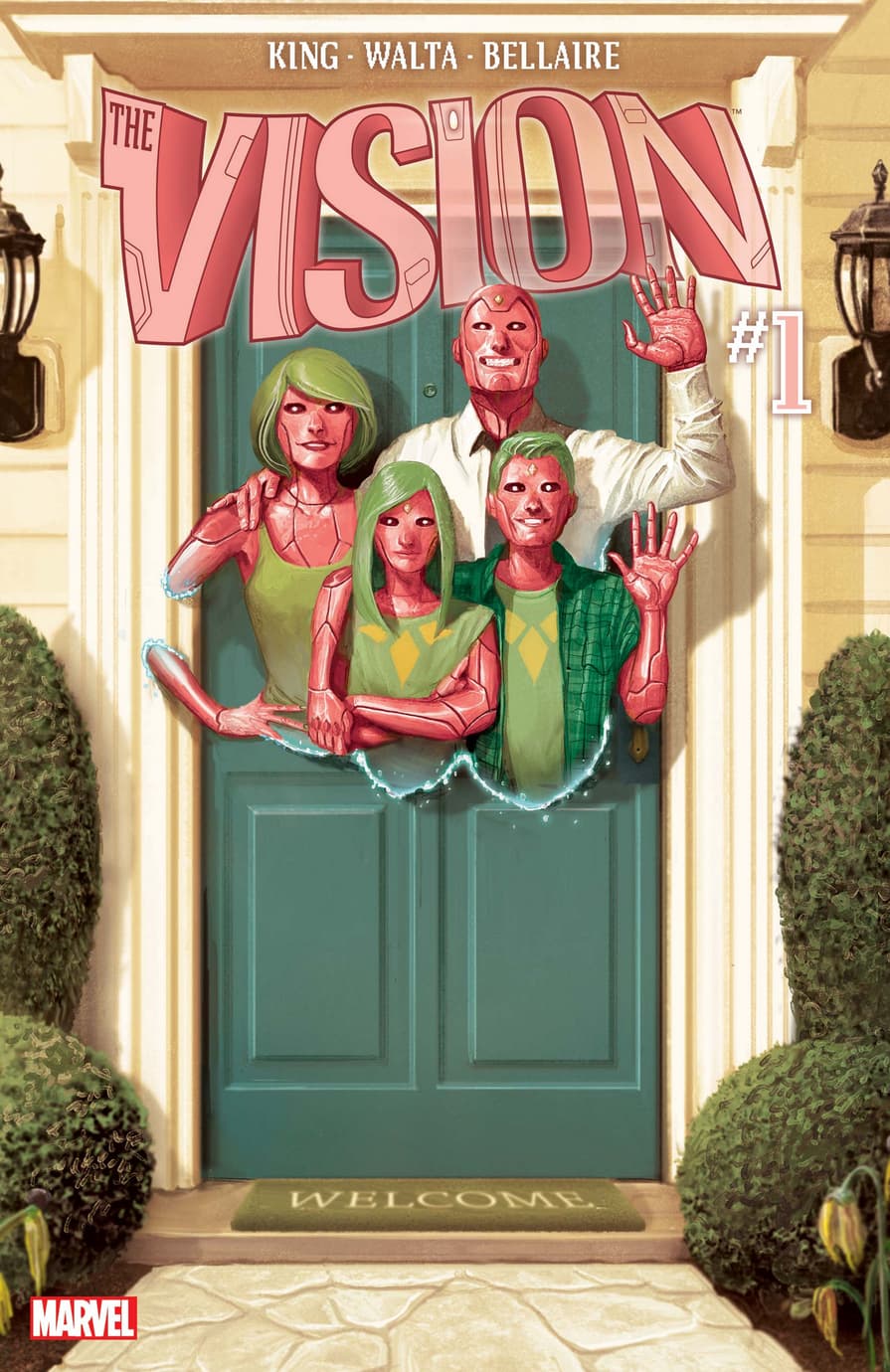 Annalise Bissa
I have a huge soft spot for the books that got me back into reading comics: HAWKEYE and MS. MARVEL. I also really loved VISION, which was, I think, the only comic of the decade to make me cry (high praise). In order to strain my shoulder patting myself on the back, I'll also throw two projects I worked on onto the pile—HOUSE OF X/POWERS OF X (kind of a gimme, but what are you gonna do) and COSMIC GHOST RIDER.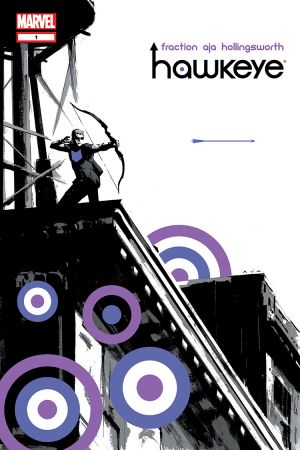 Hawkeye (2012) #1
published

added to marvel unlimited

colorist

inker

penciler

penciller (cover)

writer

editor

letterer
What is Marvel Unlimited?
Sarah Brunstad
Man this is really hard. I narrowed it down to five that I thought other people would be less likely to include:
WEIRDWORLD by Sam Humphries and Mike del Mundo
This book is, first and foremost, one of my favorite things to look at on this planet Earth. I was aware of Mike del Mundo before that of course, but this is the book where I lost my mind. I fell in love with Becca the Earthgirl and Mike's gorgeous rendering on her, and his colors on this book are unbelievable. Like no other comic you've read. One of Humphries' finest and most heartfelt stories as well.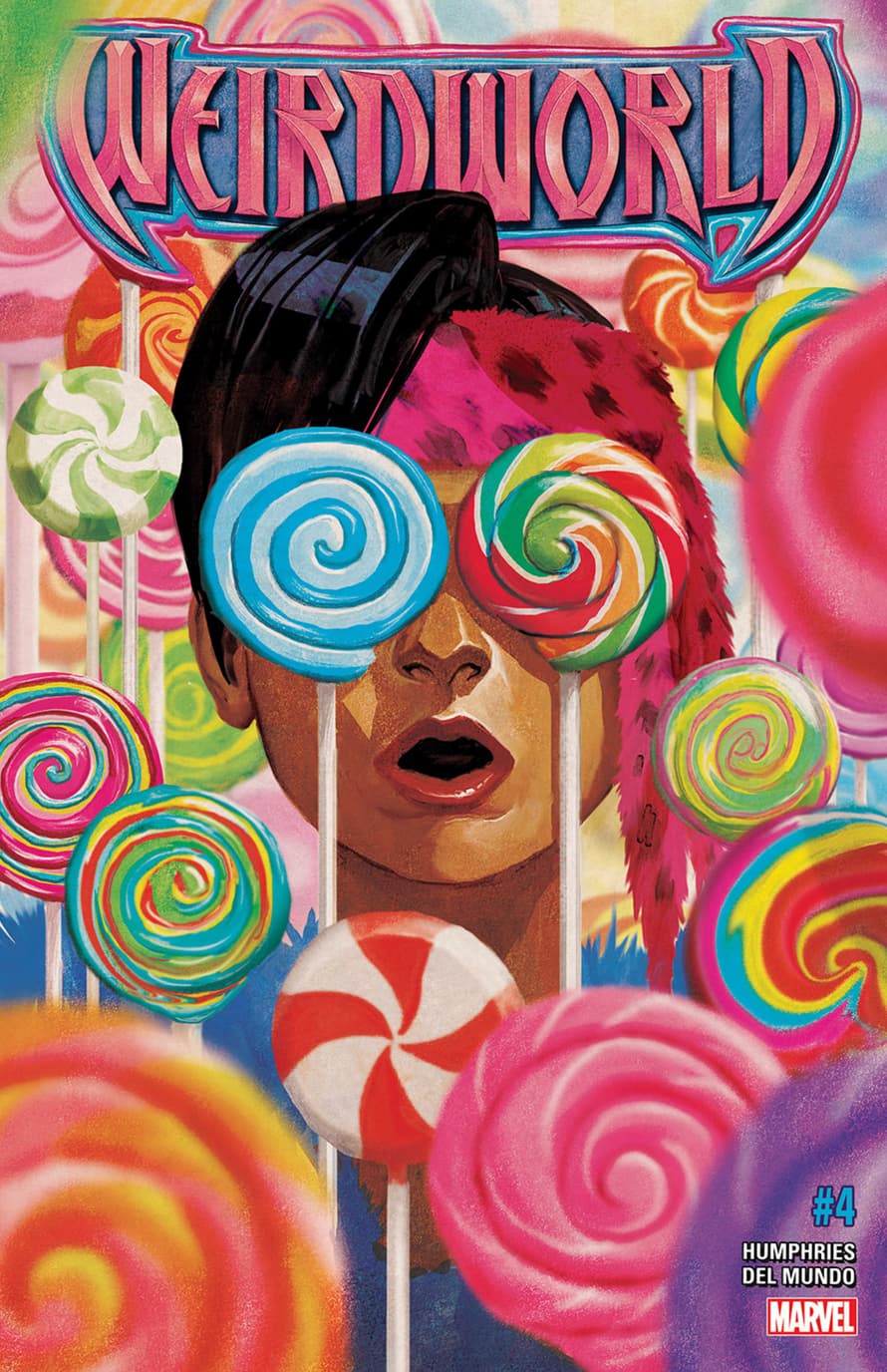 SECRET AVENGERS by Ales Kot and Michael Walsh
This book is insane! Sentient (and extremely sensitive) bombs, the best M.O.D.O.K. story of all time, covers by Tradd Moore… what else do I need to say? It's an inspiration. I'm gonna go reread it right now.
THE SUPERIOR FOES OF SPIDER-MAN by Nick Spencer and Steve Lieber
Steve Lieber is a master storyteller. This book has SEVERAL of my favorite spreads in comics. There's one in issue #7 (by guest artist Rich Ellis) that goes through a typical day's schedule for Janice Lincoln AKA Beetle that I loved for its realness. There's an insane "hallway of horrors" spread in issue #12 that features a giant iguana, a shark tank room, and spider-filled Russian dolls among other delights. There's Overdrive's "getaway plan" in issue #14 that looks like a souped-up version of those floor rugs with streets and buildings you loved as a kid. Wonders abound. Not to mention, this was a book that took a bunch of villains hardly anyone knew and made you care about them. I never, ever thought I would care that much about Boomerang's history as a baseball player.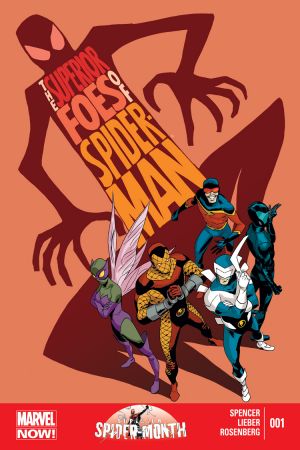 The Superior Foes of Spider-Man (2013) #1
published

added to marvel unlimited

colorist (cover)

inker (cover)

penciler (cover)

artist

writer

editor
What is Marvel Unlimited?
AVENGERS ARENA by Dennis "Hopeless" Hallum and Kev Walker
This book is so angsty and brutal, I love it. Arcade is a great villain who's been criminally underused IMO, and this series put him on the map as someone who should be taken seriously. Hazmat and Mettle were one of my favorite couples, and although as an editor I'm always leery of quick deaths, Mettle's death at the end of issue #1 (spoiler!) was an utterly irresistible cliffhanger. I also really fell in love with Cammi (here and in the follow-up series AVENGERS UNDERCOVER), and a huge part of that can be attributed to Kev Walker's wild skills. I've had the opportunity to work Kev since reading this book, and he's one of the most thoughtful, careful artists I know.
UNCANNY X-MEN by Brian Michael Bendis and Chris Bachalo
Everyone who responds to this poll is probably going to mention HOUSE OF X/POWERS OF X as their favorite X-Men books of the decade, and that's fair. But this book got me so pumped. The twist on Cyclops took a character that I'd never really liked and somehow made him… work. His motivations made sense to me for the first time. Plus, we're talking about Bachalo here. His take on Magneto's powers, the crazy detail he put into every page… I love all of it. This series also produced one of my favorite annuals, drawn by Andrea Sorrentino, which told a heartbreaking story about one of my favorite X-Men of this period, Tempus.
Lindsey Cohick
JOURNEY INTO MYSTERY (2011) #622-645 by Kieron Gillen et al. is one of my favorite Marvel runs of the decade. I picked it up when I was a Marvel fan but not yet a Marvel editor, and at the time it was unlike any Super Hero comic I'd ever read. Gillen's rich storytelling, steeped in British as well as Norse mythology, gave new life (literally) to an age-old character by reincarnating Loki as a child. In so doing, it explored deep questions of damnation and redemption, delivering heart-wrenching pathos mixed with Gillen's tongue-in-cheek tone that suited the God of Mischief so well. With art by Doug Braithwaite, Stephanie Hans, and more, the story jumped off the pages and hit me right in the feelings. Not to mention, it also introduced one of my favorite fictional animals, the adorable hellhound, Thori! This run is a must-read for fans of Loki, fans of Marvel, fans of murder-dogs, and fans of good storytelling.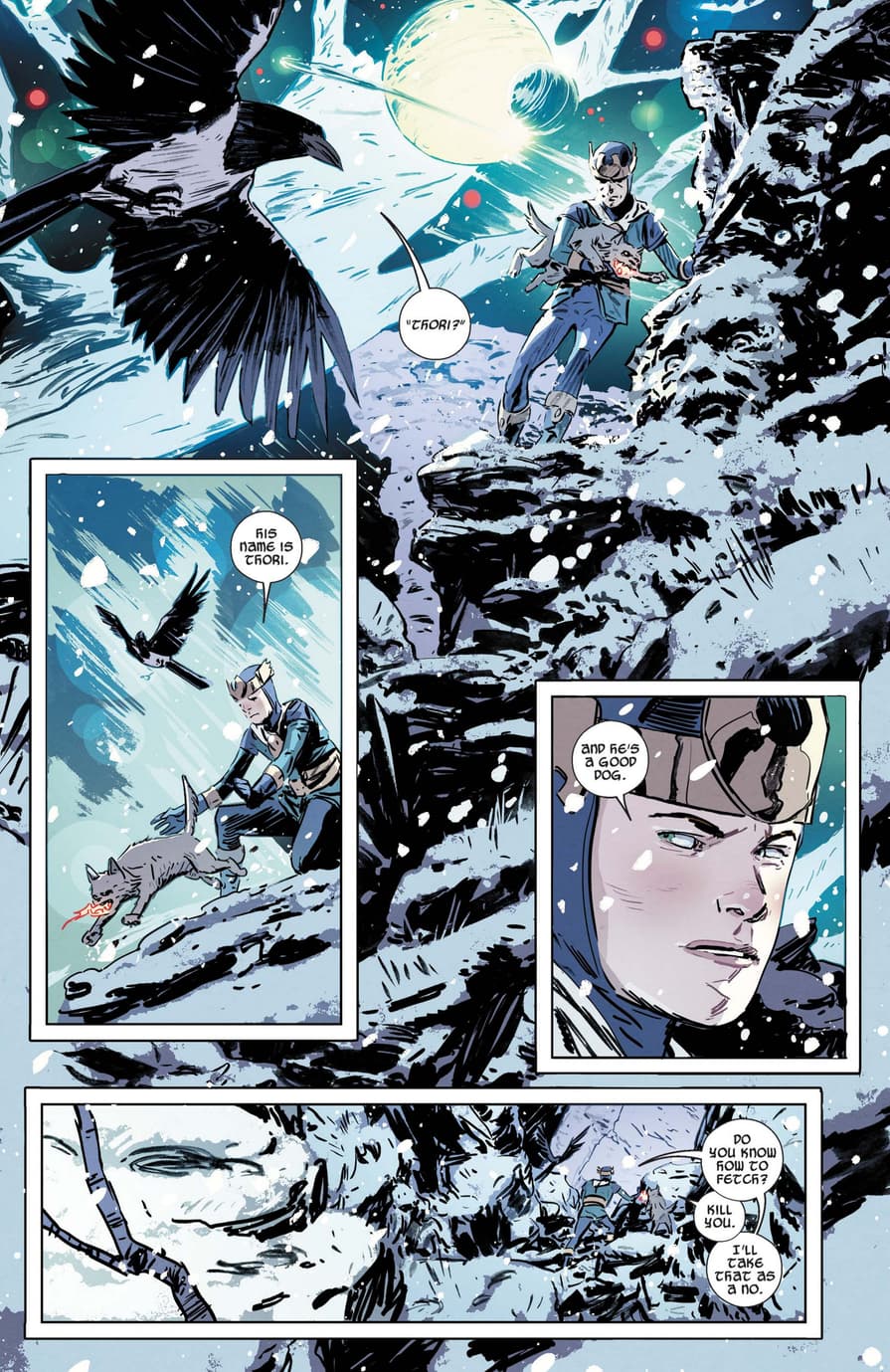 Wil Moss
SHE-HULK by Charles Soule and Javier Pulido
I love everything about this series. Charles Soule's take on Jen Walters, the memorable supporting cast, the (literal) trials and tribulations, the specificity of settings, the phenomenal storytelling of Javier Pulido, and the gorgeous covers by Kevin Wada!
RUNAWAYS by Rainbow Rowell, Kris Anka, and Andrés Genolet
It feels blasphemous to say this, but I think this might actually be better than the original Vaughan/Alphona series??
MS. MARVEL by G. Willow Wilson, Adrian Alphona, et al.
A true modern Marvel classic. People have been trying to create "the next Spider-Man" since 1963, and in 2014, Willow, Adrian, and Sana Amanat finally did it.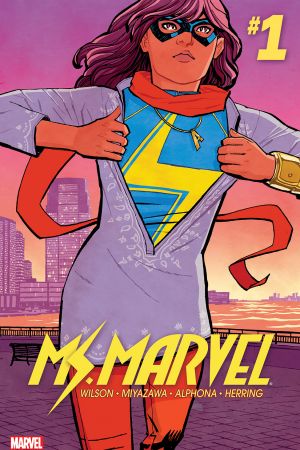 YOUNG AVENGERS by Kieron Gillen and Jamie McKelvie and HAWKEYE by Matt Fraction, David Aja, and Annie Wu
These two books are the quintessential Marvel books of the 2010s. (And I love 'em both like crazy.)
WOLVERINE & THE X-MEN by Jason Aaron, Chris Bachalo, et al.
This book managed to be both a genuine step forward for the world of the X-Men yet also a love letter to their past, a very tough balancing act.
SPIDER-WOMAN by Dennis "Hopeless" Hallum and Javier Rodriguez
Brilliant storytelling from Javier and a deeply personal story about pregnancy from Dennis.
Kathleen Wisneski
Someone else better have also mentioned it, but it can't be said enough: THE UNBEATABLE SQUIRREL GIRL by Ryan North and Erica Henderson (and later Derek Charm) was not only very good, it was very good month in and month out for over four years. Humor in Super Hero comics is difficult. THE UNBEATABLE SQUIRREL GIRL had characters you loved instantly and characters you grew to love, inventive and ambitious storylines, suspense, and tragedy. Then it broke the tension with gags that often made me laugh out loud, sometimes even made me smile when I thought of them later. I don't even have time to get into how formally ambitious THE UNBEATABLE SQUIRREL GIRL could be. I loved that comic book.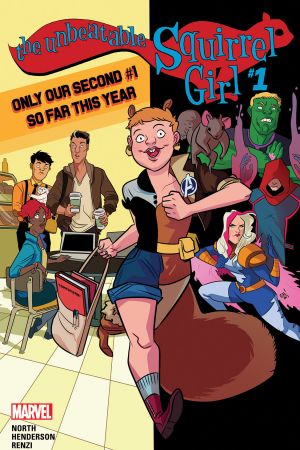 The Unbeatable Squirrel Girl (2015) #1
published

added to marvel unlimited

artist

penciller (cover)

writer
What is Marvel Unlimited?
On another point in the spectrum is FURY MAX by Garth Ennis and Goran Parlov. Violent, sardonic, heartbreaking, beautiful, and in its way, so trenchant I sometimes felt like Marvel was getting away with something. I suspect it was a perfect balance of smart and lurid so as to be insulated from people who have superficial kneejerk reactions.
And finally, in case you wanted to see most of those titles in one handy list plus a few more noteworthy titles, Editor Jake Thomas has just what you're looking for!
Jake Thomas
Find your new favorite Marvel Comic on Marvel Unlimited today! Subscribe today to read over 25,000 titles, with more being added every week!
The Hype Box
Can't-miss news and updates from across the Marvel Universe!