Comics
Published July 5, 2018
Marvel's Greatest Canadian Heroes
Celebrate Canada Day with a list of Marvel's most captivating Canucks!
Have you tried Marvel Unlimited yet? It's your all-access pass to over 25K Marvel comics, all available at your fingertips. Sign up now.
Happy Canada Day, Marvelites!
In honor of this special holiday, the Marvel.com team looked northward to assemble a list of Super Heroes who got their start in Canada before branching out across the world and the universe at-large. From Wolvie to 'Squatch, these are the greatest super-powered Canucks in all of Mighty Marveldom!
So celebrate this festive holiday by looking back at the histories of these first-class Canadian heroes...
Wolverine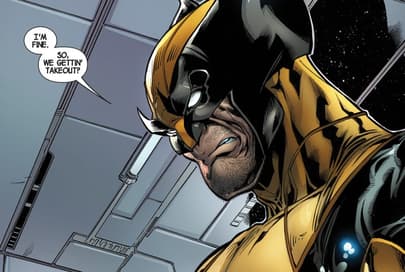 Perhaps the most famous Canadian Super Hero of all, Logan Howlett grew up in the wilds of Alberta before emigrating south to become a longstanding member of the X-Men. Readers got their first ever glimpse at the ol' Canucklehead in INCREDIBLE HULK #180, and have adored him for decades since. Throughout the entire Marvel Universe, he's the best at what he does—even if what he does isn't very nice.
Deadpool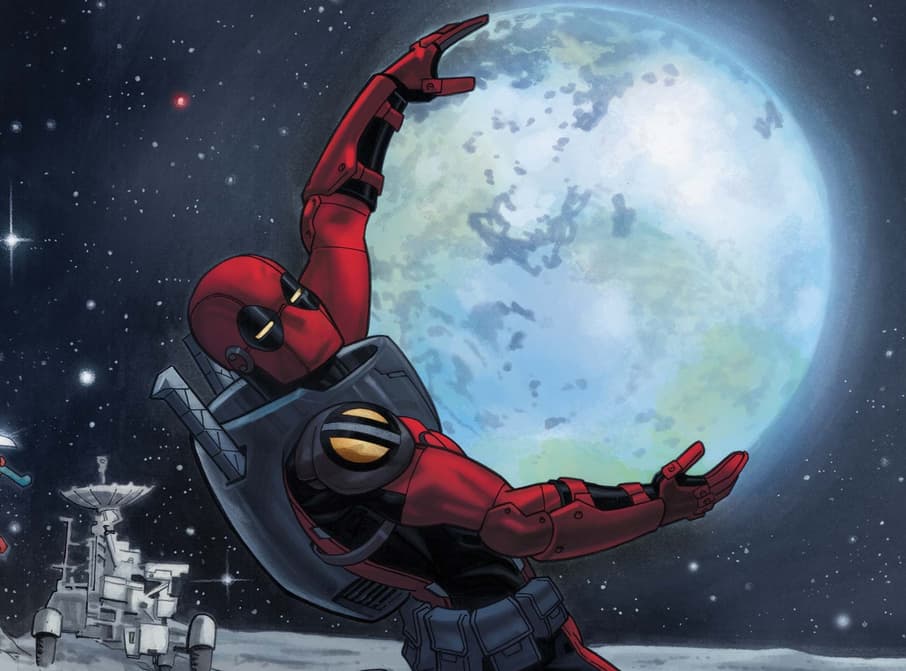 While Wade Wilson's exact origins are mysterious, his homeland is not. Born in Canada, the Merc with a Mouth was subjected to the notorious Weapon X program, which gave him his signature regeneratin' powers. The Canadian combatant made his debut in NEW MUTANTS #98, and has been shooting and lampooning his way throughout the galaxy for nearly 30 years.
Sabretooth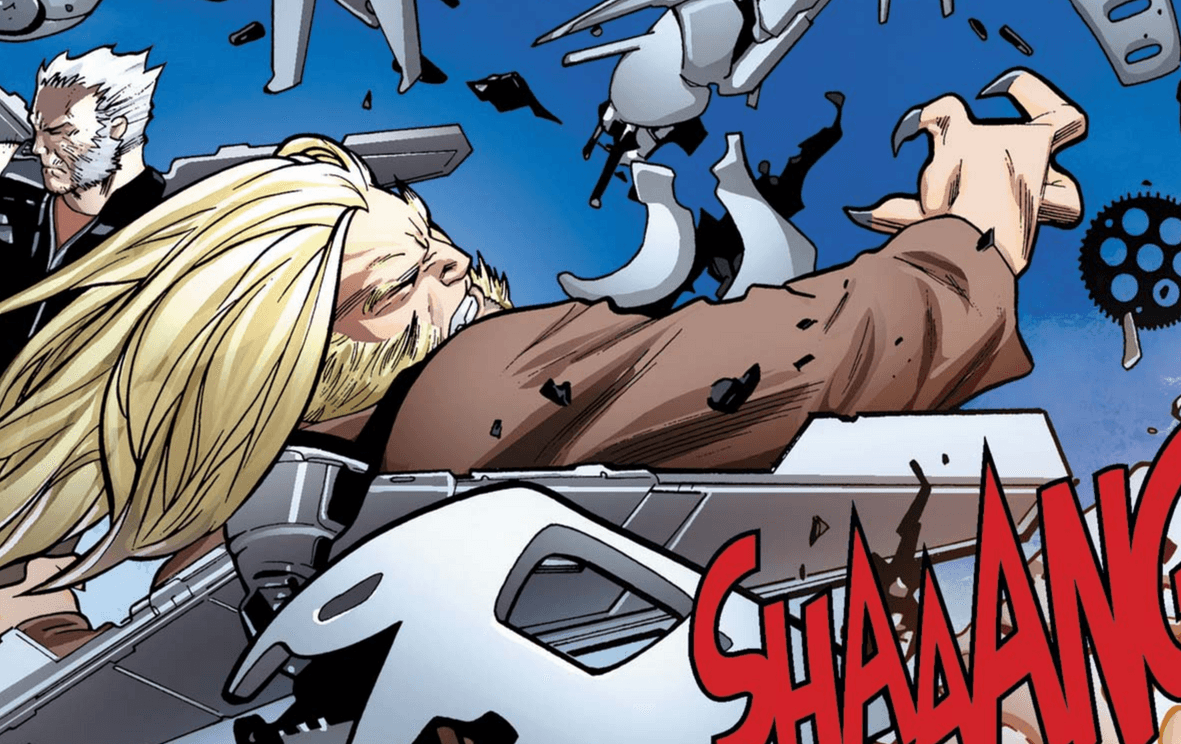 Sometimes uneasy ally—and most-of-the-time archenemy—of Wolverine, Victor Creed has been a vicious figure in the Marvel Universe since his debut in 1977's IRON FIST #14. Much like Logan, Creed hails from Alberta, but unlike the good heart beneath Logan's tough exterior, Creed is bad to the bone; the ridicule and abuse he suffered for his mutant attributes caused him to turn to a life of ruthlessness and brutality.
Northstar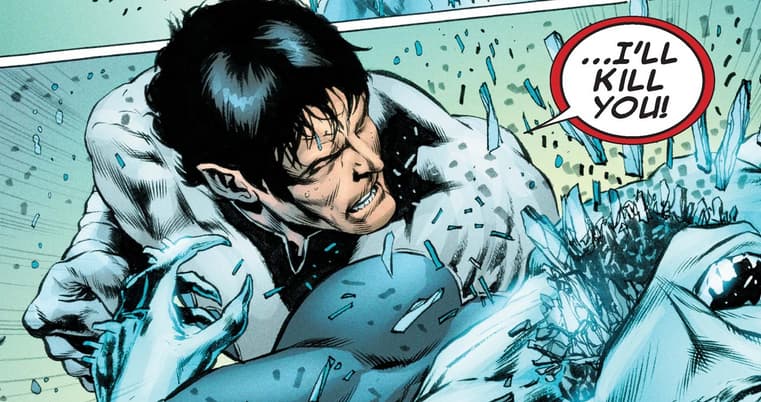 Québécois! Born in Montreal to a French-Canadian family, Jean-Paul Beaubier briefly pursued professional skiing before embracing his mutant powers and choosing to become a Super Hero. In 2012, Beaubier made international headlines when he married Kyle Jinadu in the pages of ASTONISHING X-MEN #51, providing one of the most memorable mutant moments in recent years.
Jimmy Hudson/Guardian
A walking, talking, Super Hero-ing maple leaf, Jimmy Hudson is the original leader of the Canadian super group called Alpha Flight. Also known as Guardian, Hudson made his debut in UNCANNY X-MEN #109 before having his full backstory explained in ALPHA FLIGHT #2 and #3. Covered in his custom made high tech suit, Hudson serves as a proud Canadian figure wherever Alpha Flight is summoned.
Alpha Flight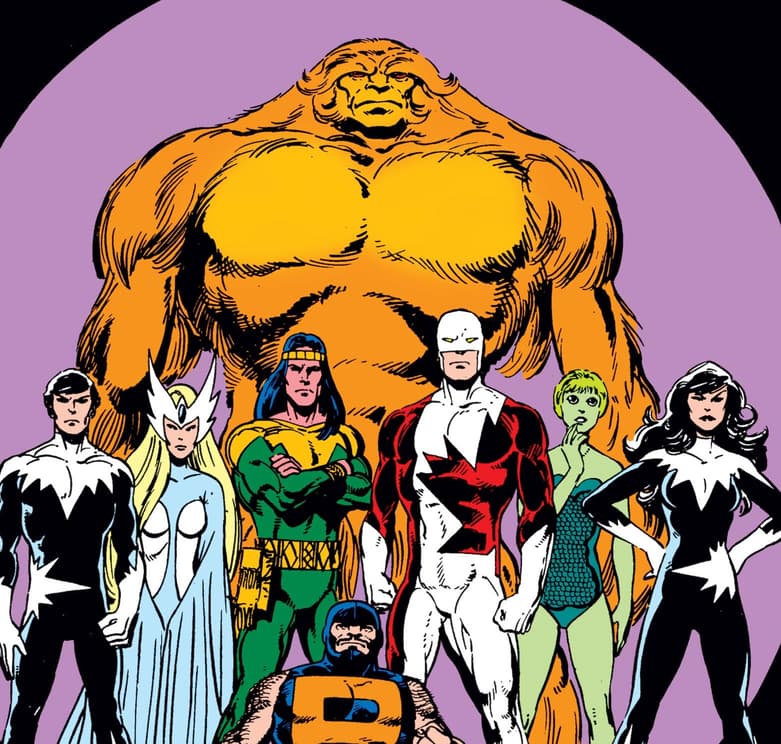 Formed by the Canadian government, Alpha Flight instantly became one of the most unique and powerful super teams when they made their debut in 1979's UNCANNY X-MEN #120. The roster has frequently evolved, but Alpha Flight has included Guardian, Northstar, Aurora, Sasquatch, Shaman, Snowbird, as well as Marrina, Puck, and a host of other Canadian heroes as its members throughout the years.
Sasquatch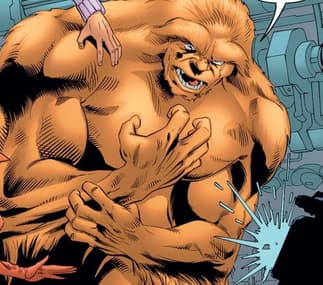 British Columbia's local boy made (mostly) good, Dr. Walter Langkowski was working as a research scientist when he was exposed—much like a different monstrous Super Hero of the Marvel Universe—to massive amounts of gamma radiation. Langkowski then transformed into a great beast known as Sasquatch. Having made his comics debut as a member of Alpha Flight in UNCANNY X-MEN #120, he's served as a linchpin of the team for decades.
Puck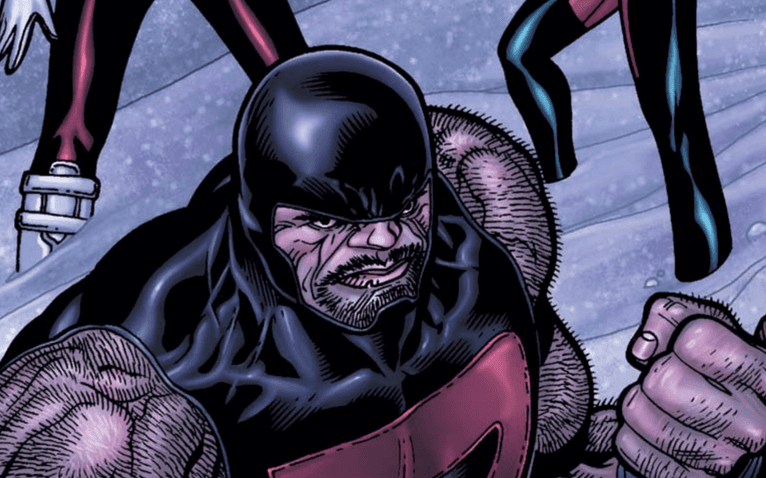 Eugene Judd was once an impressive physical specimen, but after an encounter with a mystical villain called Black Raazer, he lost his height and instantly became everyone's favorite compressed Canadian. A native of Saskatchewan, the man called Puck provided some irreplaceable personality (and muscle) when he first teamed up with Alpha Flight at the start of their 1983 solo series.
Aurora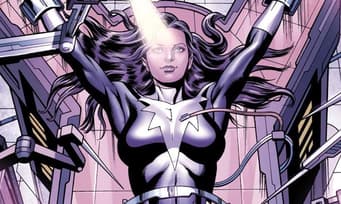 As a child, Jeanne-Marie Beaubier was split from her brother Jean-Paul after their parents were tragically killed. This traumatic childhood left Jeanne-Marie with a multiple personality disorder that manifested despite her immense super powers. She grew into her luminescent mutant abilities, taking the name Aurora before being reunited with Jean-Paul as members of Alpha Flight.
Snowguard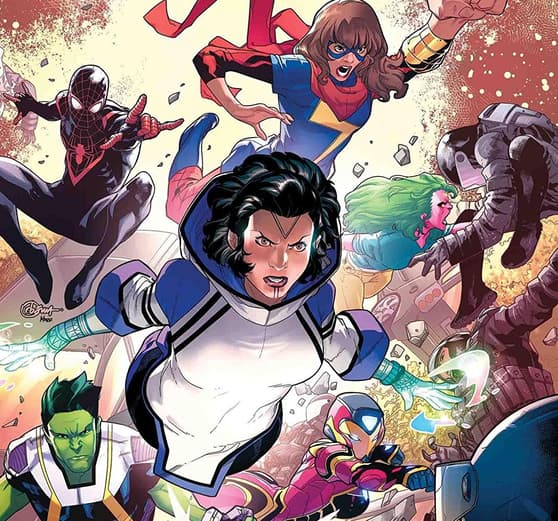 Marvel's newest Canadian Super Hero, Snowguard, made her debut in last month's CHAMPIONS #21. Emerging from the frosty reaches of Pangnirtung, Nunavut, Amka Aliyak unleashed her shape-shifting abilities when the teen team went north. Now, Amka will continue on alongside the likes of Miles Morales, Riri Williams, and Amadeus Cho as a Champion!
Read up on all your favorite Canadian heroes right now with Marvel Unlimited! 
The Hype Box
Can't-miss news and updates from across the Marvel Universe!