Comics
Published December 22, 2020
Marvel's Heroes Fall Under the Might of Knull in 'King in Black' #2
They think they're ready. They're not. Brace yourselves for Marvel's KING IN BLACK #2, on sale tomorrow!
One of the most highly anticipated conflicts in Marvel Comics history arrived earlier this month as Knull, the King in Black and Dark Lord of the symbiotes, descended upon Earth in superstar creative duo Donny Cates and Ryan Stegman's KING IN BLACK #1! But he did not arrive unopposed. As Knull and his legion of symbiote dragons rained terror and destruction upon the world, all of Marvel's greatest heroes rose up in defense and learned firsthand just how outmatched they were. After brutally taking down Eddie Brock AKA Venom, Knull enveloped the entire planet in a symbiote dome. Now, Earth's heroes assemble to launch their next desperate move.
Get a taste of the pulse-pounding battle that's in store for the Avengers, the Fantastic Four, the X-Men, Spider-Man, Deadpool, and many others in with this breathtaking key art by Brett Booth!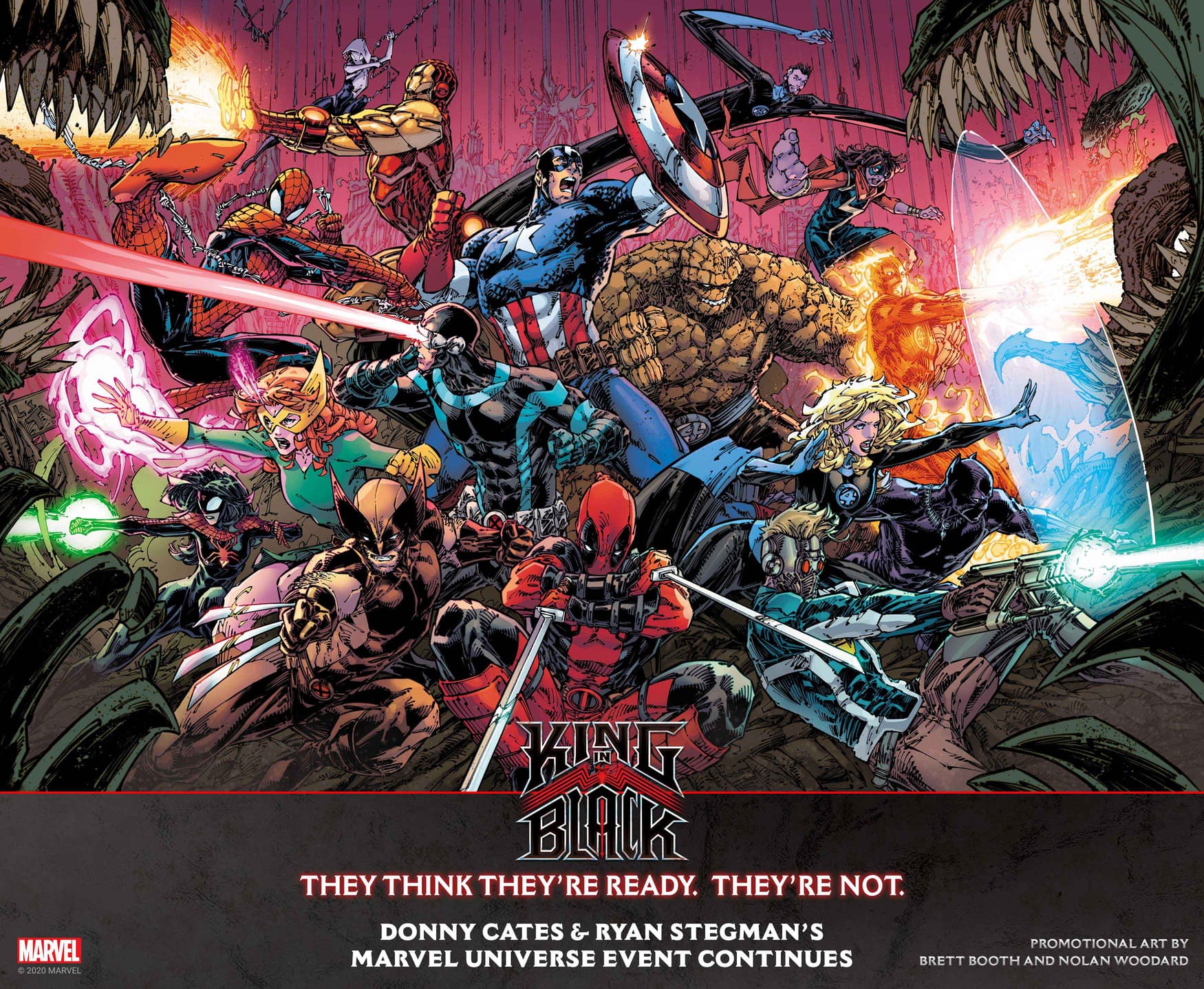 "All of the Marvel characters think that they are prepared for this. They think that they have plan. The thing is, they are so not ready for it," writer Donny Cates teases. "Captain America, Iron Man, every single X-Men team, it's all hands on deck. What's even more exciting is that none of you, at home – none of you are going to be ready for it either. It all comes down to the King in Black."
The symbiote army's power is growing, Marvel's heroes are defeated, and Knull's reign has only just begun. See what happens next in KING IN BLACK #2, available TOMORROW in comic shops and on the Marvel Comics App!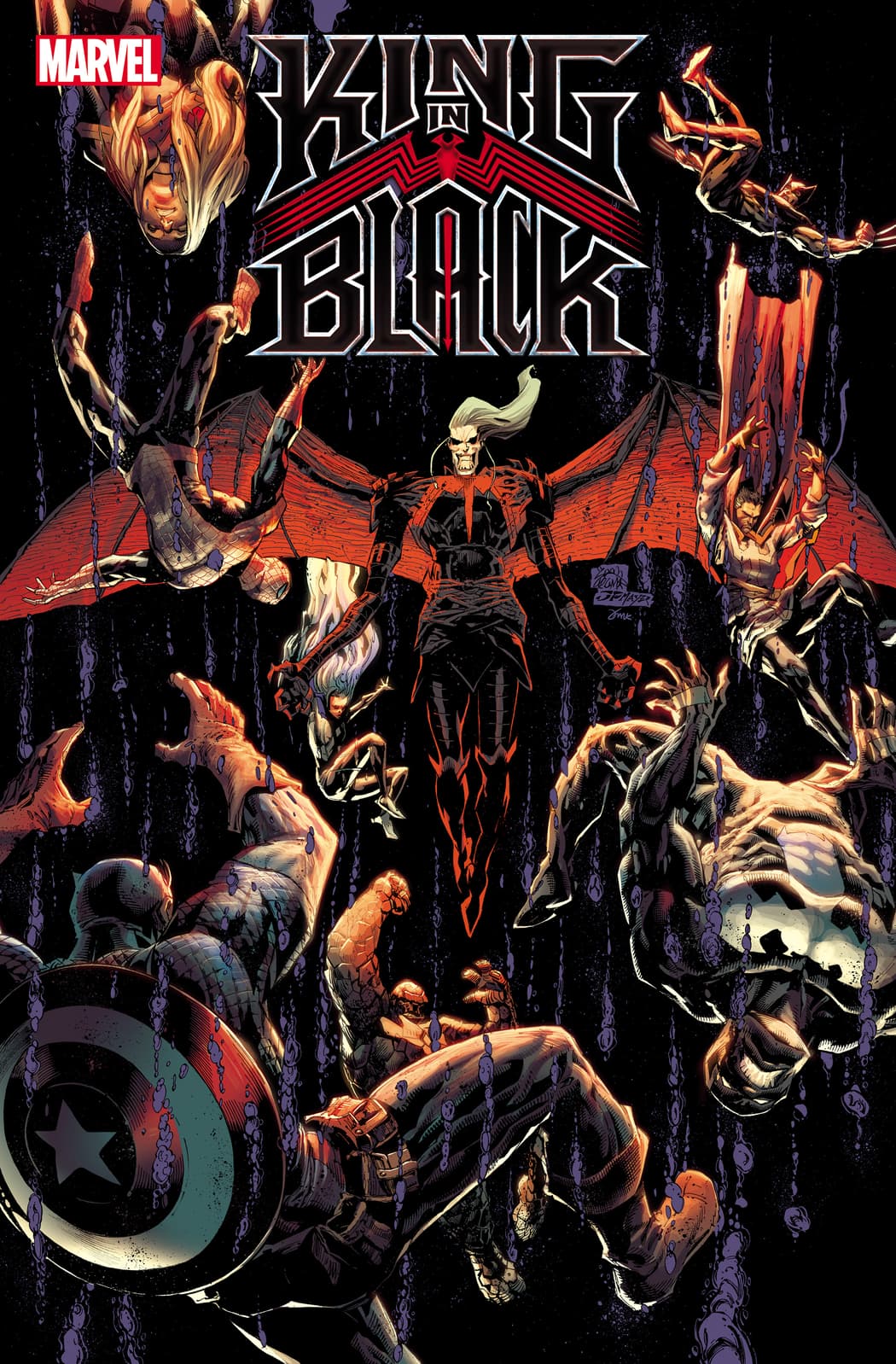 The Hype Box
Can't-miss news and updates from across the Marvel Universe!