Comics
Published April 8, 2020
Marvel's Top Teen Teams and Where to Find Their Best Stories
A rundown of the most iconic teen teams from Marvel's history and their best books on Marvel Unlimited!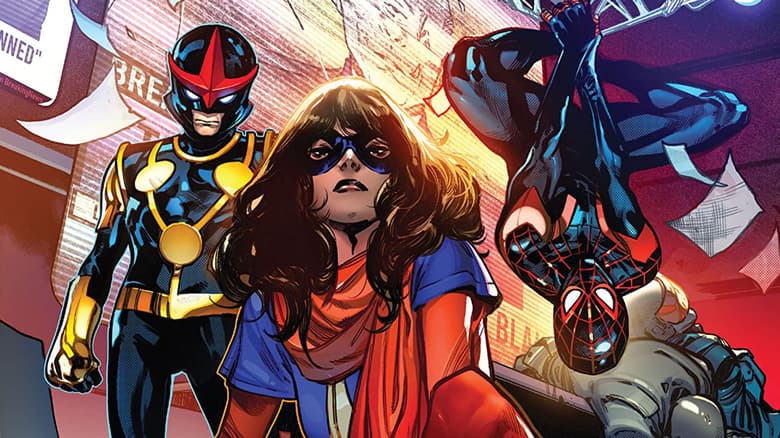 The kids might be alright, but that doesn't mean we want them playing vigilante! That's the case being worked by the anti-teen hero pundits and politicians in OUTLAWED. However, with the impending launch of even more young team books like CHAMPIONS, NEW WARRIORS, and POWER PACK, it doesn't sound like the youths of Marvel will pay the new laws much heed.
On the latest episode of This Week in Marvel, hosts Ryan "Agent M" Penagos and Lorraine Cink discussed not just some of their favorite teen teams, but also the long history of kids putting on costumes and fighting full-grown adults in comics.
Going way back to the earliest days of the industry, one thing became very clear: kids love comics! Sure, they dug seeing grown-ups run around and smash mooks in the mush, but the idea of a kid doing that exact same thing was even more exhilarating.
With that in mind, Joe Simon and Jack Kirby introduced Captain America's teen sidekick Bucky in the same issue the Shield-Slinger debuted in 1941's CAPTAIN AMERICA COMICS #1.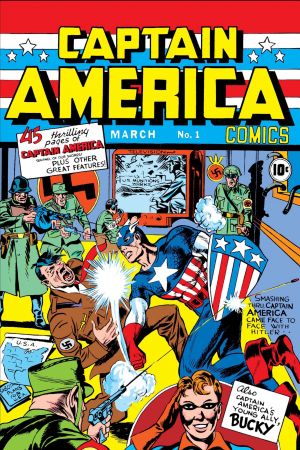 That same year, Bucky Barnes and the original Human Torch's sidekick Toro began defending the world from Axis powers with a bunch of kids calling themselves the Sentinels of Liberty. Just a bit later, they became known as the Young Allies and scored their own title!
The name was used again decades later to describe the Bucky-lead teen squad in the Heroes Reborn universe. When Rikki Barnes made the jump to Earth-616 she became Nomad and started up another Young Allies team with Gravity, Firestar, and Spider-Girl.
Twenty years later, Stan Lee and Jack Kirby began making a comic they both wanted to see: FANTASTIC FOUR. Though consisting mainly of adults, Johnny Storm was portrayed as a hot-headed kid. He was joined on stands not long after by a kid named Peter Parker in AMAZING FANTASY #15 and his arachnid abilities as well as a quintet of older teens with amazing mutant abilities that set them apart from society – the X-Men! You can, of course, go back and read those original X-MEN issues or you can scope out X-MEN: SEASON ONE for an updated take.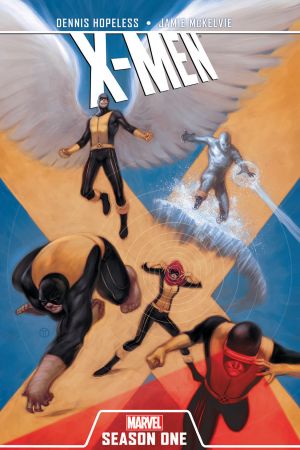 X-Men: Season One (2011) #1
published

added to marvel unlimited

editor

artist

penciller

letterer

colorist

penciller (cover)

writer
What is Marvel Unlimited?
Beyond that initial team, the mutant community has offered more than its fair share of teen teams for readers to dig into starting with the first ever X-Men spinoff squad, the New Mutants. After debuting in the 1982 NEW MUTANTS GRAPHIC NOVEL, the group got its own series which really took a new, darker turn with "The Demon Bear Saga" which ran from issues #18-20. Over the years, the New Mutants have grown up a bit, but still occasionally fight alongside each other.
Other mutant kids clubs have included the Hellions (led by Emma Frost during her White Queen days), the X-Terminators (watched over by the original X-Factor), Generation X (also led by Emma Frost!), the New X-Men (kids broken up into squads... until M-Day, when things got real dark), and the Young X-Men (a mix of New X-Men and New Mutants learning from each other). No matter the era, it seems like there's always a cool team of mutants dealing with all of the usual team drama as well as murderous mayhem and super powers!
The 1980s introduced another kid team to the world: the Power Pack! Not even teens yet, the kids of the Power family all had incredible powers that they used to find their missing parents. Along the way, the book tackled important issues like homelessness in POWER PACK #19. The initial series ran for 62 issues, which laid the groundwork for the Pack to show up in a variety of guest spots and limited series like THOR AND THE WARRIORS FOUR. Better yet, the Powers kids have spread their wings and joined up with other groups like the Future Foundation, the Loners, and more.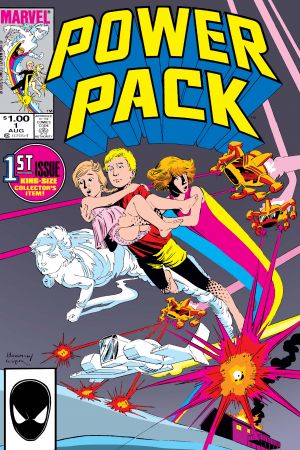 Marvel's first teen squad of the '90s actually debuted in 1989's THOR #411-412: the New Warriors! Night Thrasher, Nova, Firestar, Marvel Boy, Speedball, and Namorita established a new status quo for teen-focused comics of that era, but also established a home for super kids to come to when they need help and support, like Marvel Boy's heartbreaking trial in NEW WARRIORS #20-25.
A bit more than a decade later, the Runaways made their debut and took the teen hero idea to new places with the revelation that all their parents were secret Super Villains. Since then, the group has gone through changes, added and lost members, but continues to act as a support group for kids whose parents failed them in some way – and who also happen to have astonishing abilities. Thanks to the book's YA feel and the early stories being mostly self-contained, RUNAWAYS worked perfectly as a gateway to the House of Ideas!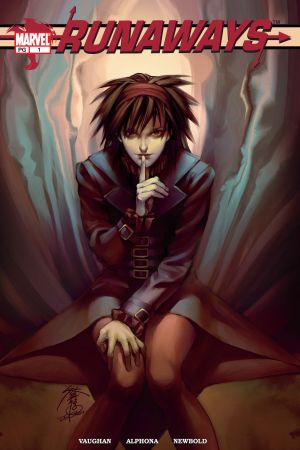 Runaways (2003) #1
published

added to marvel unlimited

writer

penciller

colorist

penciller (cover)

inker

letterer

editor
What is Marvel Unlimited?
Along similar lines, YOUNG AVENGERS presented a diverse cast of young heroes dealing with life, but with much stronger connections to the Marvel Universe as a whole, though not always in the way you expected. From identity issues and burgeoning love to living up to a legacy and surviving the Super Hero life, this team has covered it all, usually on their own, but occasionally with backup from the original Avengers.
When the Super Hero Registration Act passed, some kid heroes rebelled and continued to do their own thing without signing up for government oversight. Others joined Avengers Academy. Run by bona fide Avengers (and a few Skrulls posing as them), this school taught algebra and history, but also how to use your powers, work as a team, and defend your world from oppressors while also trying to figure out who your parents are and where you fit in in an increasingly dangerous world.
Nick Fury decided to go a different way with his Secret Warriors around that same time. He recruited the kids of super folks in an effort to harness their powers and also keep them on the side of the angels. The group debuted in MIGHTY AVENGERS #13, helped save the Earth in SECRET INVASION, and then helped Fury deal with the fact that Hydra had infiltrated S.H.I.E.L.D. in the SECRET WARRIORS series which ran for 28 issues. Another group, led by carry-over Quake, also used the name for a squad of Inhumans including Ms. Marvel, Moon Girl and Devil Dinosaur, Inferno, and Karnak, plus the mutant Magik. They also took on Hydra during their year-long run.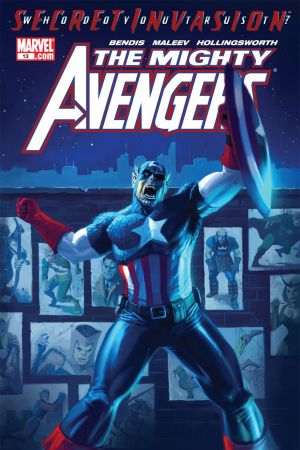 The Mighty Avengers (2007) #13
published

added to marvel unlimited

rating

writer

artist

inker

colorist

letterer

penciller (cover)
What is Marvel Unlimited?
One of the more unique teen groups came about in FANTASTIC FOUR #579 when Reed Richards introduced the Future Foundation. The intent of this group was to encourage genius minds to tackle problems in new ways. In addition to some grown-ups, Reed recruited his own kids, Franklin and Valeria, as well as Julie and Alex Power, a quartet of evolved Moloids, a clone of the Wizard, Artie, Leech, and Onome of Wakanda. You can read their incredible flights of science and adventure in the pages of FANTASTIC FOUR.
Most recently, a group of young heroes came together to try and do better than the previous generation. Thus was born a new brand of Champions: Ms. Marvel, Miles Morales, Viv Vision, Amadeus Cho, Sam Alexander AKA Nova, and a time-traveling teen Cyclops. Though the roster expanded over the years, the squad continued their mission to make the world a better place. Unfortunately, some of those efforts have led to the entire OUTLAWED movement right now, but we have faith that the Champions and their fellow young heroes will continue their efforts to effect change!  
To hear the whole conversation about Marvel's teen teams, download the full audio episode of This Week in Marvel right here:
Stay tuned to Marvel.com for more news from the House of Ideas!
The Hype Box
Can't-miss news and updates from across the Marvel Universe!