Comics
Published May 4, 2019
May the Fourth Be With You at Your Local Comic Shop
These are the new and current Star Wars comics you can start reading today!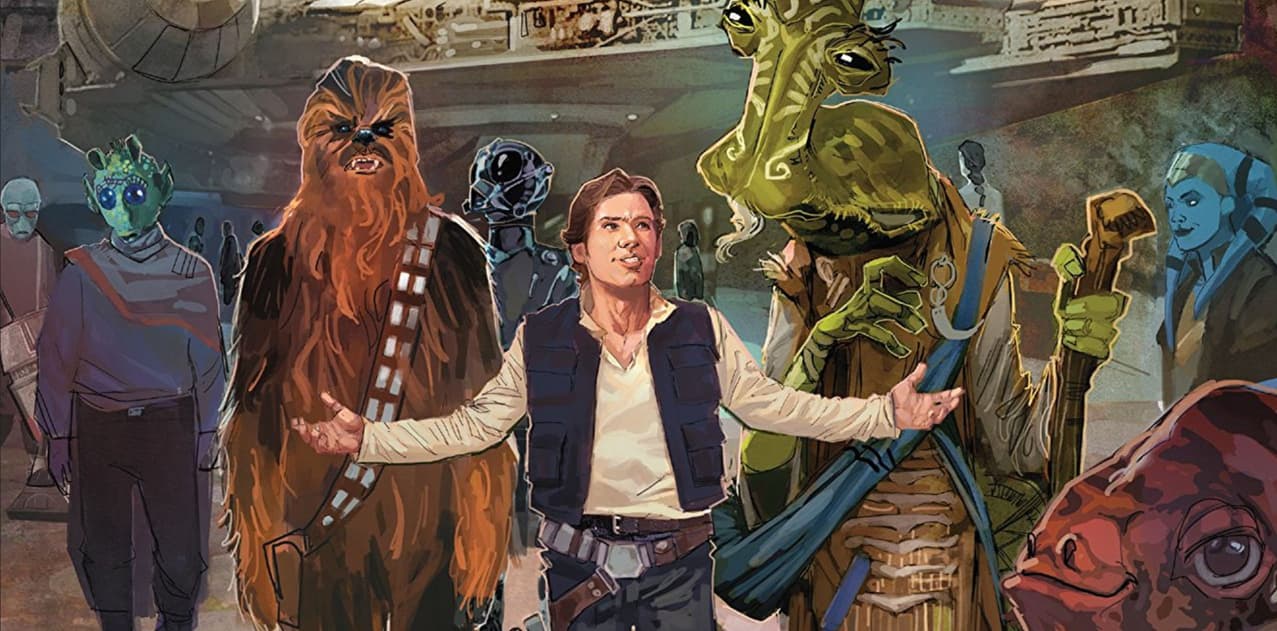 The Star Wars Universe offers a multitude of characters, eras, and locales that give comic creators plenty of opportunity to spin new yarns in the sequential art form. With Disney's purchase of Star Wars earlier this decade, the comic book adventures soon returned to their roots when Marvel began publishing an all-new slate of in-continuity adventures.
As we all celebrate May the Fourth, it's a great time to look through some of the offerings that you can pick up right now either at a brick and mortar store or online!
STAR WARS
The flagship STAR WARS title continues to carry on with stories that build off of the films while also delving into new territory. This week saw the release of the series' 65th issue. Penned by Kieron Gillen and drawn by Angel Unzueta, the installment contained the fourth part of "The Scourging of Shu-Torun" storyline. This creative team will bow out with #67 making way for newcomers Greg Pak and Phil Noto!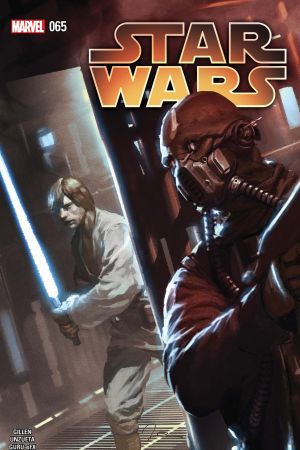 STAR WARS: AGE OF REBELLION
To get a feel for how Greg Pak will handle the galaxy far, far away, check out the ongoing STAR WARS: AGE OF REBELLION one-shots. As of this week he's penned issues based on Princess Leia with art by Chris Sprouse, Grand Moff Tarkin with Marc Laming, and Han Solo with Sprouse, which just came out this week. Future installments will feature Boba Fett, Lando Calrissian, Jabba the Hutt, Luke Skywalker, and Darth Vader.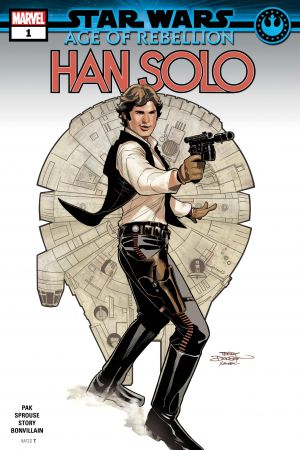 Star Wars: Age of Rebellion - Han Solo (2019) #1
published

writer

penciller

penciler (cover)

editor

inker (cover)
What is Marvel Unlimited?
STAR WARS: DOCTOR APHRA
Initially created by Kieron Gillen in his early DARTH VADER run, Doctor Aphra proved popular enough given her brilliant, roguish nature to helm her own solo series, which launched in 2017. Right now the series is between story arcs with "Worst Among Equals" ending with last month's #31 and "Unspeakable Rebel Superweapon" kicking off with next week's #32, all of which were written by Si Spurrier.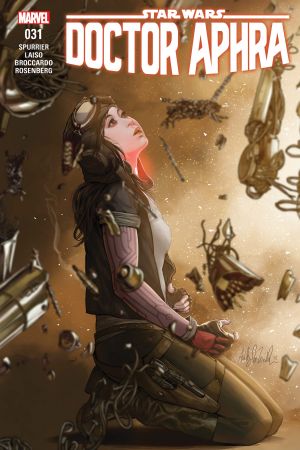 Star Wars: Doctor Aphra (2016) #31
published

added to marvel unlimited

writer

inker

colorist

letterer

editor

colorist (cover)
What is Marvel Unlimited?
STAR WARS: VADER - DARK VISIONS
If you're looking for an in-depth look at Darth Vader, one of the most complicated characters in the galaxy, then Dennis "Hopeless" Hallum and a crew of artists have the five-issue limited series for you: STAR WARS: VADER - DARK VISIONS. The third issue, which featured a woman falling in love with the Sith Lord, came out late last month and #4 will follow at the end of May.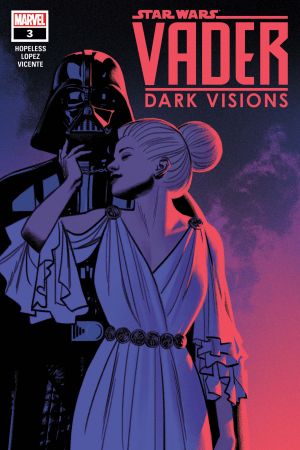 Star Wars: Vader - Dark Visions (2019) #3
published

added to marvel unlimited

inker

letterer

penciler

inker (cover)

editor
What is Marvel Unlimited?
STAR WARS: TIE FIGHTER
Over the years, we've had the pleasure of sitting in the co-pilot seat for plenty of Rebel missions, but now, thanks to Jody Houser and a squadron of talented artists, we get an inside look at the Empire's side of the space war with STAR WARS: TIE FIGHTER! The five-issue limited series shines the spotlight on Shadow Wing and their endeavor to keep the citizens of the Empire safe from those blaster-happy Rebels and their dastardly spies! This comic series works in concert with this summer's novel Star Wars: Alphabet Squadron by Alexander Freed.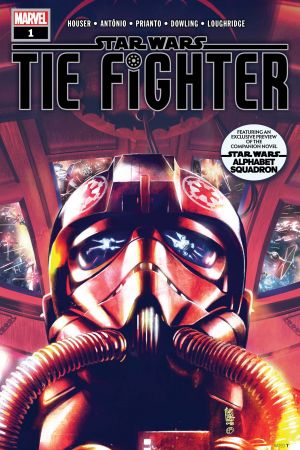 Star Wars: Tie Fighter (2019) #1
published

writer

penciller

penciller (cover)

colorist

penciler (cover)

editor
What is Marvel Unlimited?
STAR WARS: GALAXY'S EDGE
One of the most highly anticipated Star Wars-related moments of this year will be the official opening of Galaxy's Edge in Disney World, currently scheduled for August 29. The fully immersive Star Wars section of the Happiest Place on Earth even inspired a five-issue series by Ethan Sacks and Will Sliney that launched in April! Now you can get an early look at the Black Spire Outpost and one of its most famous inhabitants, merchant Dok-Ondar. You can grab the first issue now and the second will drop later this month.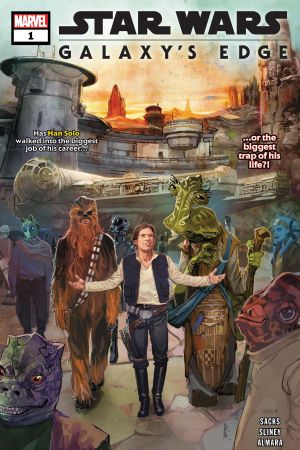 STAR WARS #108
As part of Marvel's 80th Anniversary celebration, this one-shot issue is a tribute to the original STAR WARS comic that ended its run in 1986 with issue #107. Written by Matthew Rosenberg, the art inside will be provided by a team of creators and the cover will be by Walt Simonson, who worked on the classic series. This Legends-era sequel to Archie Goodwin's "A Crimson Forever" story from 1981's STAR WARS #50 will reunite classic Star Wars heroes Han Solo, Luke Skywalker, Princess Leia, Chewbacca, C-3PO, and R2-D2 for this nostalgic update! STAR WARS #108 goes on sale May 29.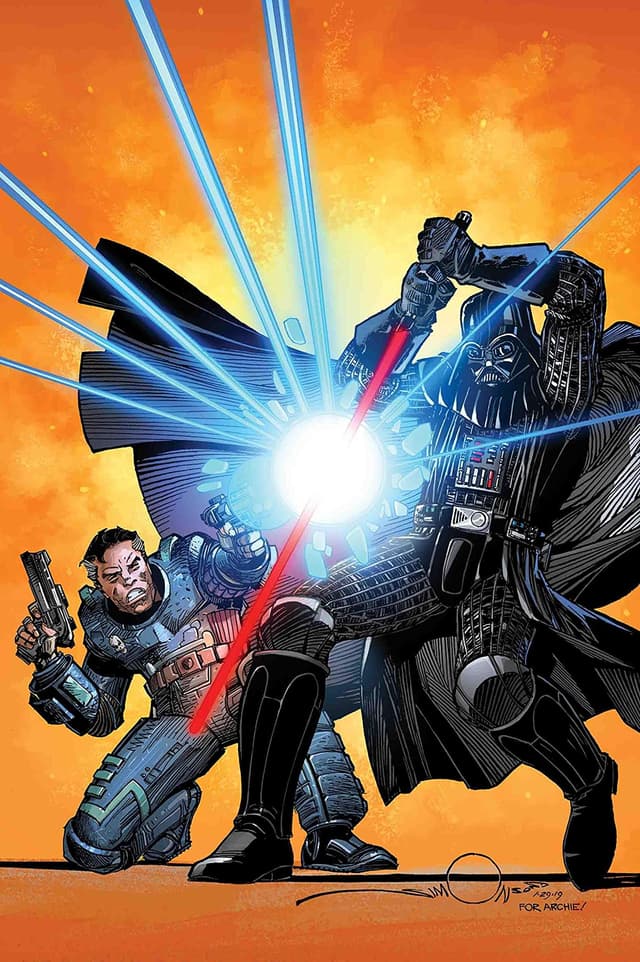 The Hype Box
Can't-miss news and updates from across the Marvel Universe!