Comics
Published November 25, 2019
Meet Echo, Maya Lopez aka the Original Ronin
Discover Echo's road to becoming Ronin!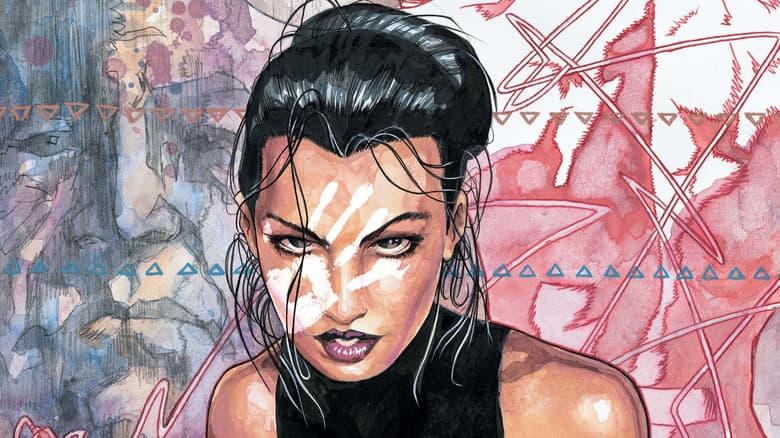 You've probably heard of Hawkeye's Ronin, but do you know who wore the costume first?
Meet Maya Lopez, one of Marvel's most skilled fighters. She can quickly pick up anyone's fighting style merely by watching it, making her extremely powerful in combat. Even without any mutant powers, her fighting skills placed her to work alongside the New Avengers.
Learn more about Maya Lopez and her road to becoming Ronin!


Beginnings
Maya Lopez first appeared in DAREDEVIL (1998) #9. Of Cheyenne descent, she was born deaf and had the incredible ability to mimic anyone's skills. This is why she was able to pick-up different combat styles just through observation. She also was able to imitate the skills of pianists and dancers as well!
When Lopez was 9 years old, her father was killed by Kingpin. After killing the single father, Kingpin raised Lopez.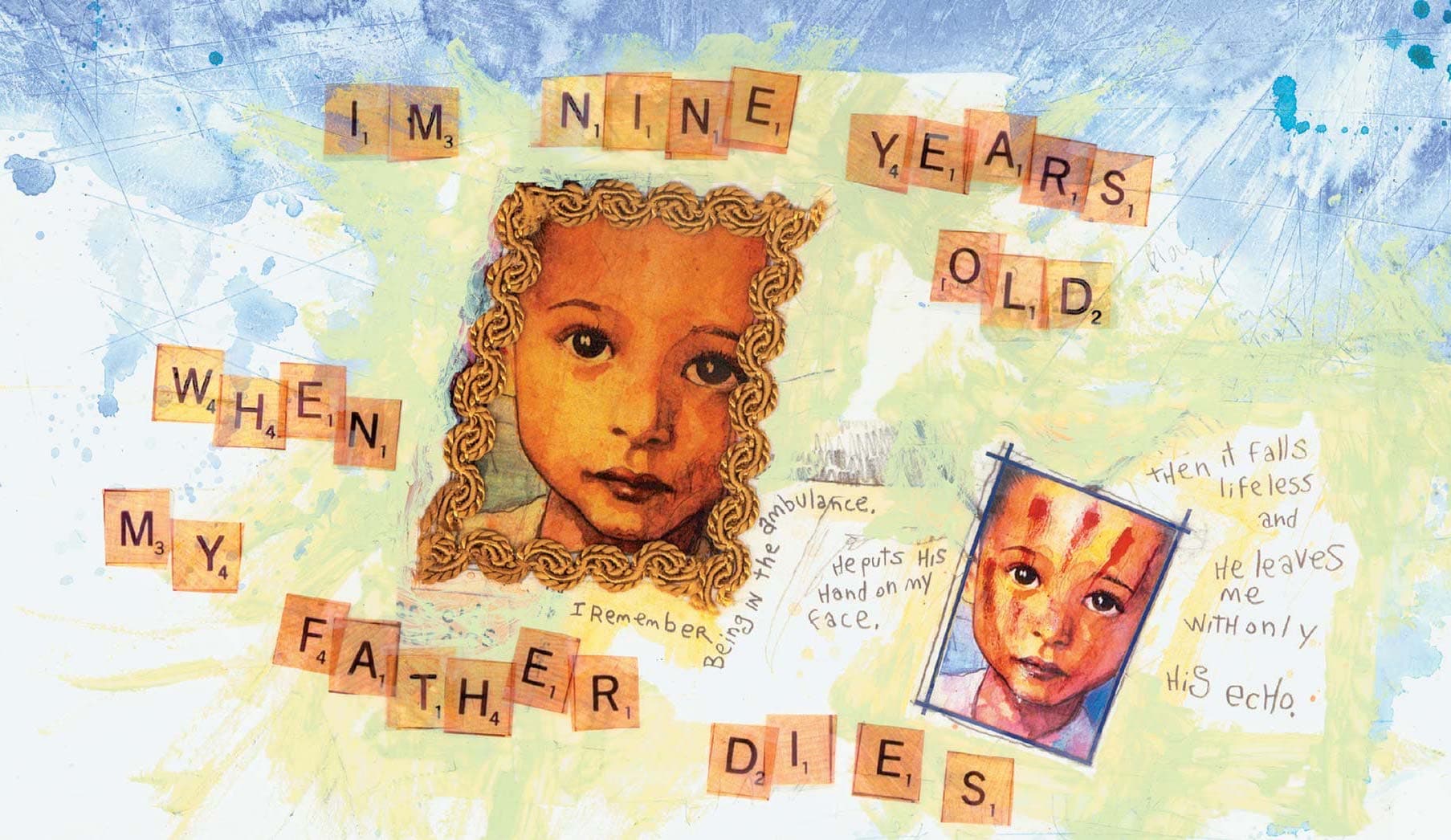 Flirting with the Devil
Kingpin planted lies inside Lopez's head and made her believe that it was really Daredevil who killed her father. Kingpin sent Lopez on a mission to meet Matt Murdock at his law firm without her knowing that he was Daredevil. While she was actively trying to track down Daredevil, she and Murdock fell in love. During this time, she took on the alias of Echo. A signature of her costume is the white handprint on her face, which is an homage to where she remembers the touch of her father's hand on her face before he died.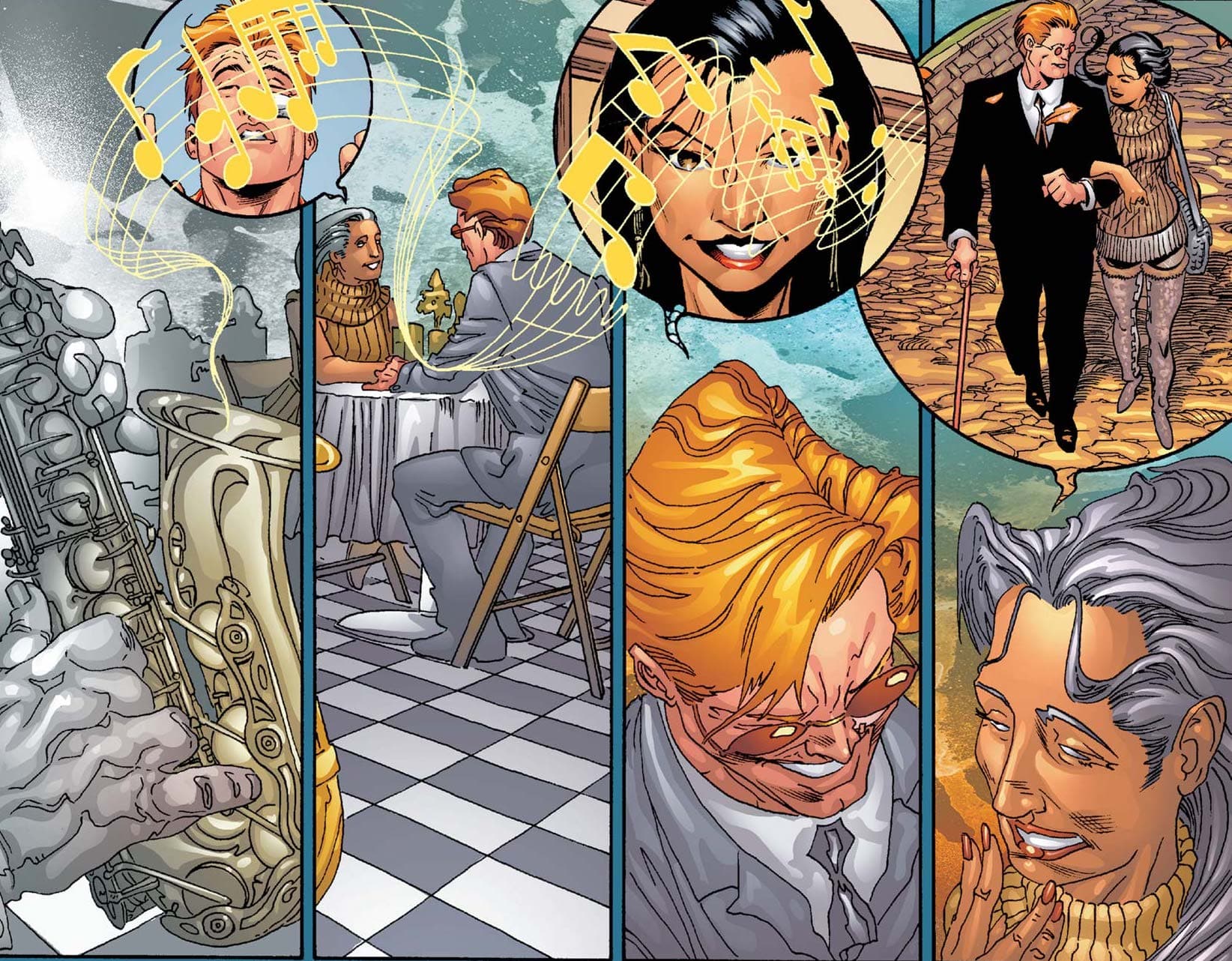 During a fight with Daredevil, he revealed his identity as Matt Murdock and set the lies straight. Talk about a lovers' quarrel!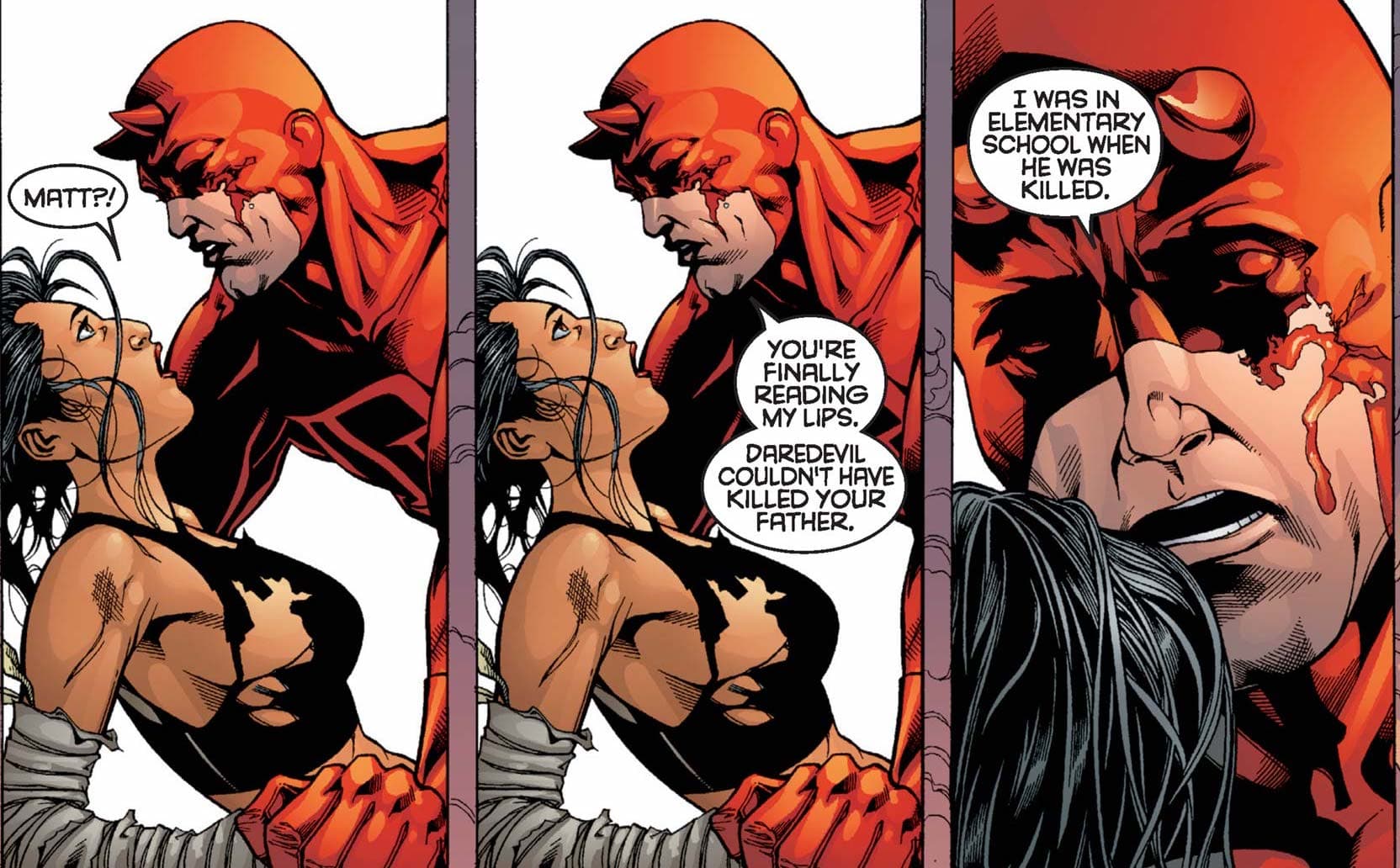 Fight with Kingpin
Lopez confronted Kingpin after the lies he told her. Out of anger, Lopez shot Kingpin in the face and blinded him. After this event, she fled from the United States for a bit to process the recent events.

Maya's Return
When Lopez returned to the States, she tried to reconnect with people from her past. Kingpin told her that he did not blame her for what had happened and that he still loved her like a daughter, in DAREDEVIL (1998) #53. However, her hopes of reconnecting with Daredevil ended when he told her that he had moved on with someone else.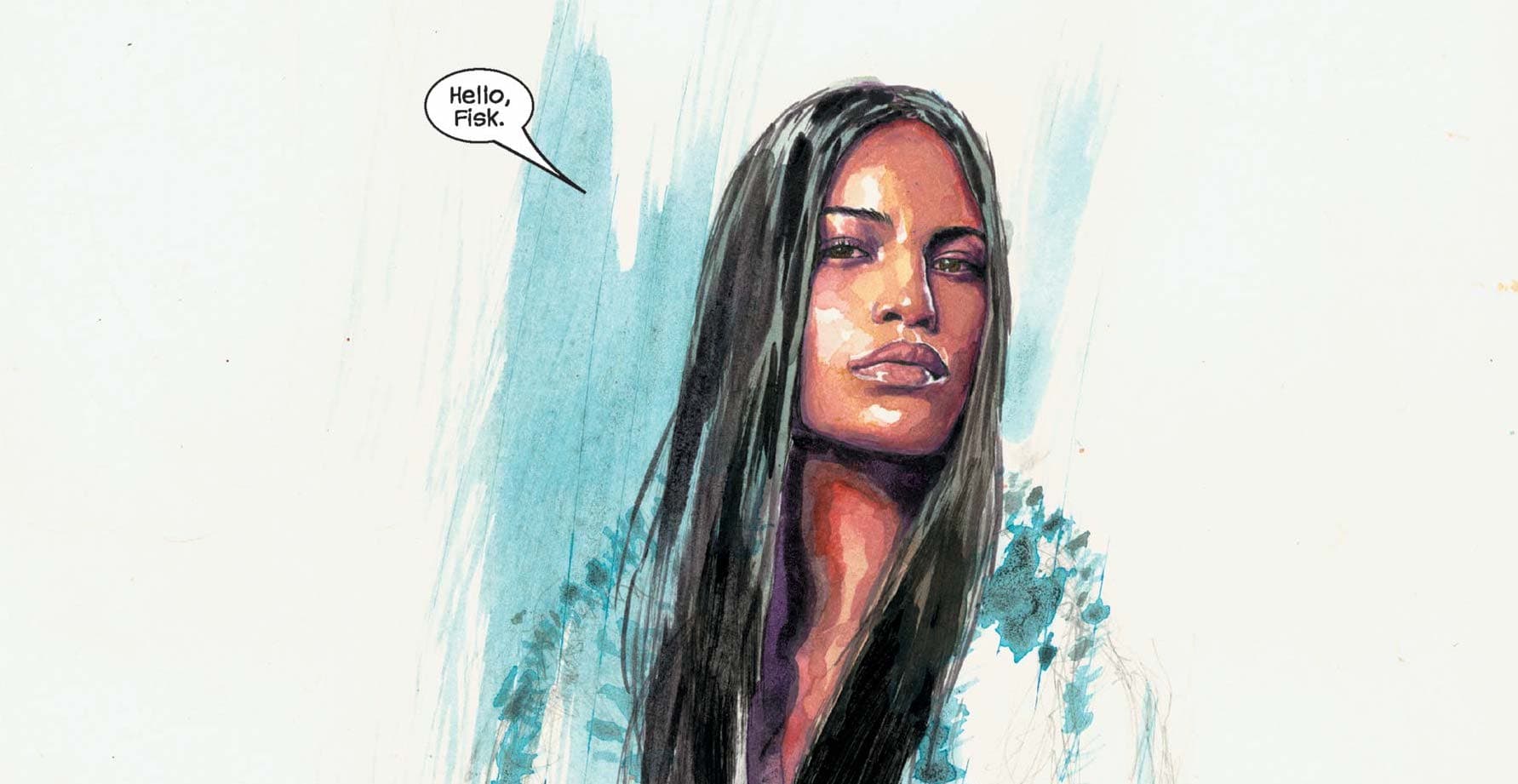 Ronin's Debut
In NEW AVENGERS (2004) #11, Lopez showed off a new look as Ronin. Captain America wanted Daredevil's help in helping the New Avengers capture the Silver Samurai. Daredevil refused and instead suggested that Lopez join the team. She was the first person to take the title of Ronin and donned an all-new suit that completely concealed her identity. Other people who later took on the identity of Ronin included Clint Barton (Hawkeye), Alexi Shostakov (Red Guardian), and Eric Brooks (Blade).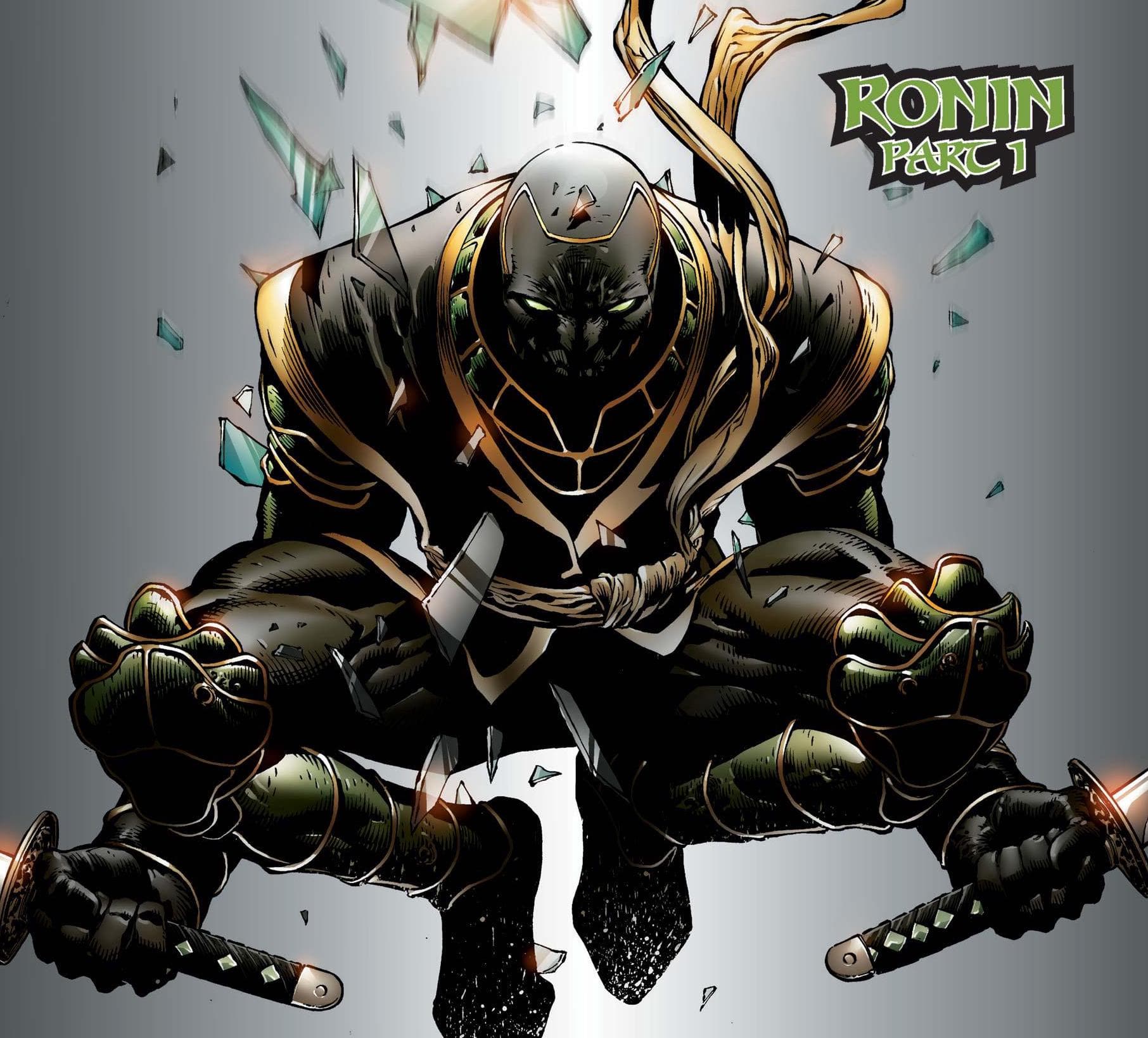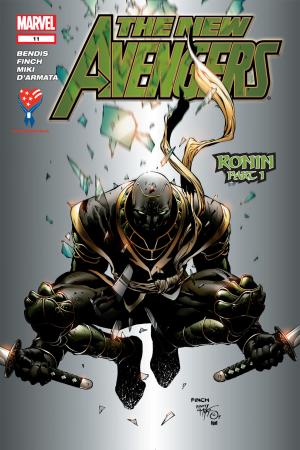 New Avengers (2004) #11
published

added to marvel unlimited

rating

writer

penciller

penciller (cover)

letterer

colorist

inker

editor
What is Marvel Unlimited?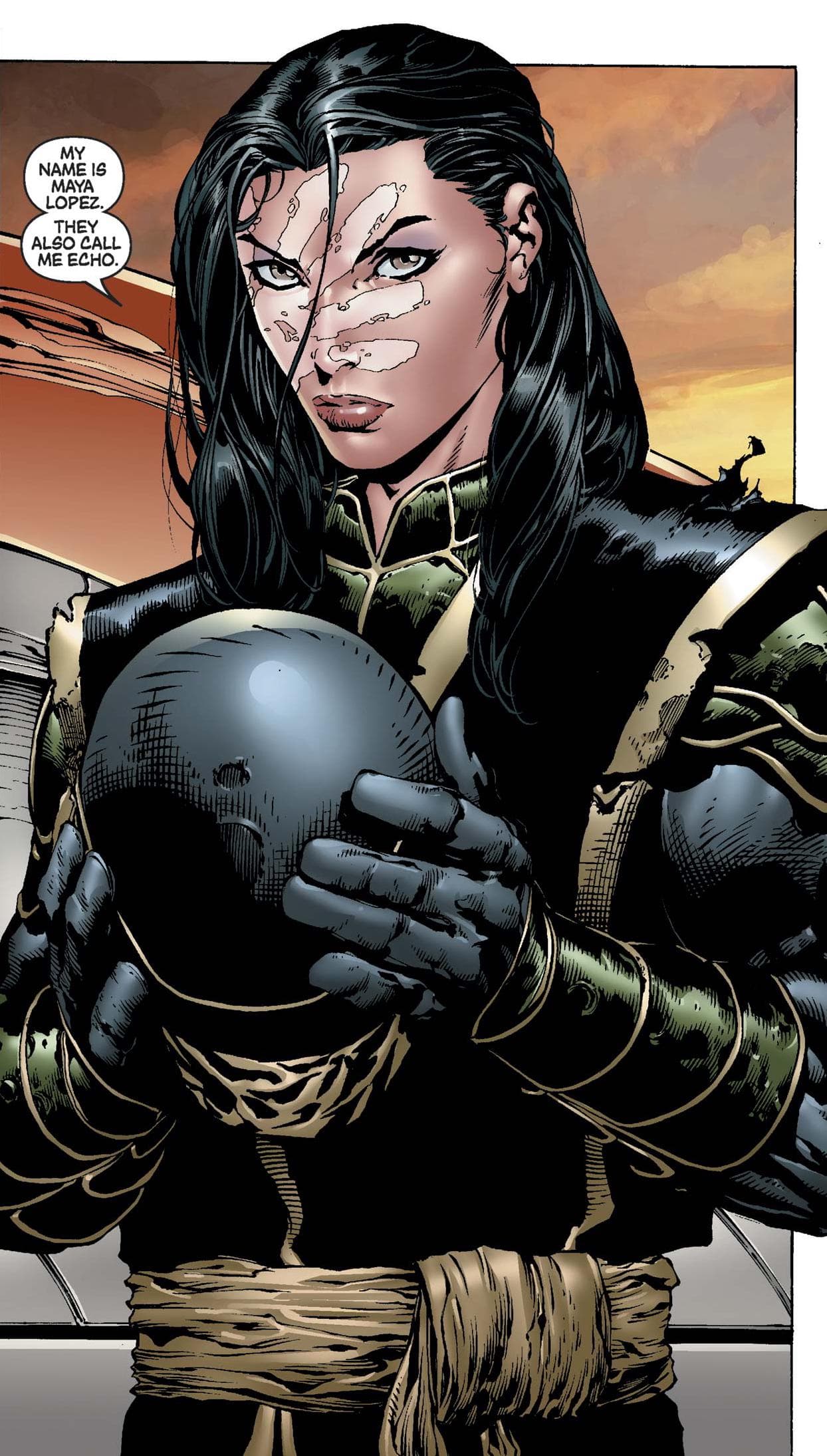 Bonus
Want to know more about Maya Lopez? Check out DAREDEVIL (1998) #51 and DAREDEVIL (1998) #52 for more info about her backstory (and for some killer art from David Mack)!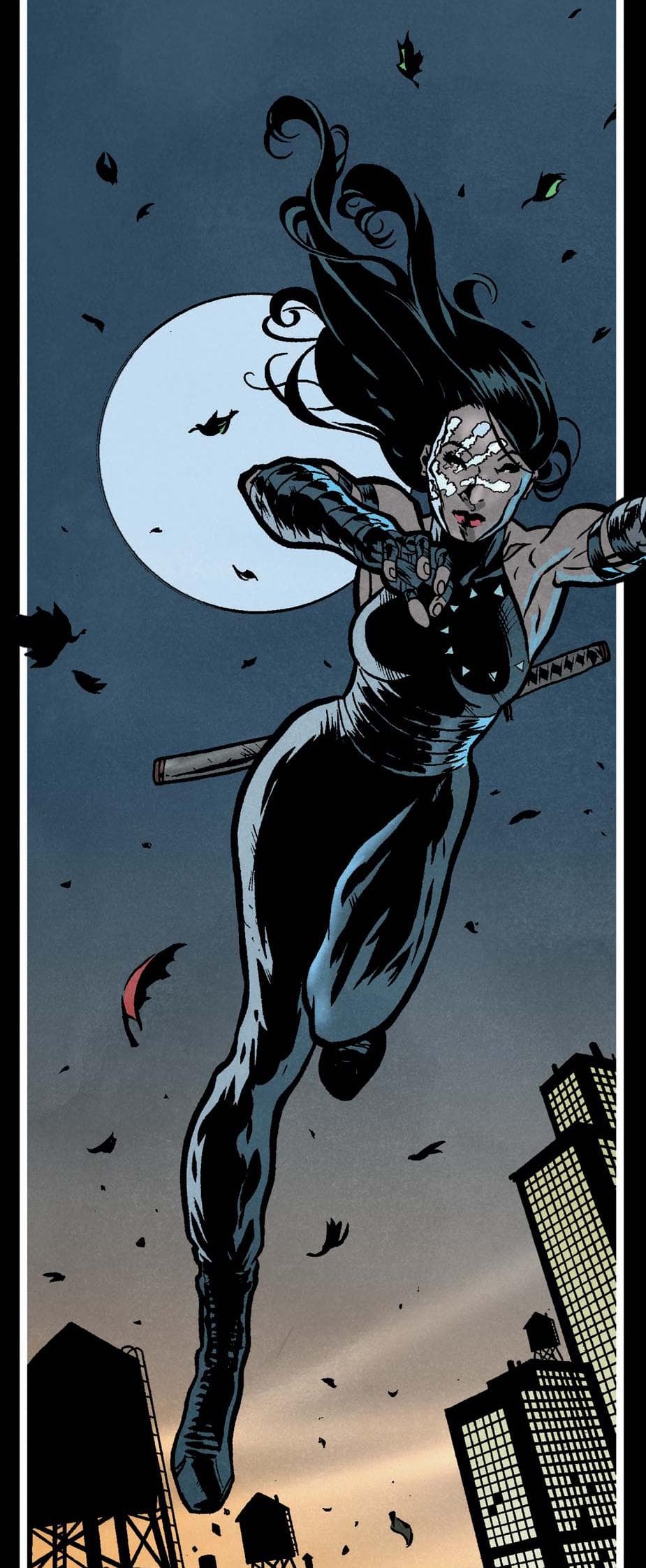 Subscribe to Marvel Unlimited to read these comics—and over 25,000 more—right now!
The Hype Box
Can't-miss news and updates from across the Marvel Universe!