Comics
Published July 25, 2018
Meet Marvel's Editor-in-Chief C.B. Cebulski
Skottie Young led a discussion with C.B. Cebulski during Comic-Con!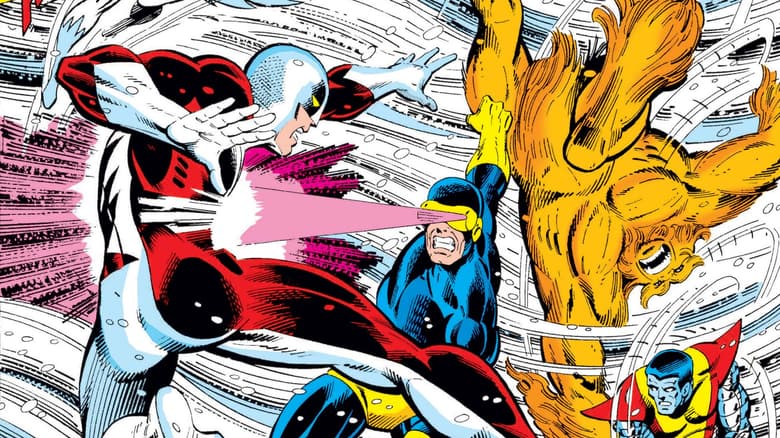 What roads lead to becoming the editor-in-chief of Marvel Comics? Marvel artist Skottie Young sat down with his longtime friend and Marvel Editor-in-Chief C.B. Cebulski for a one-on-one conversation about Cebulski's career path and what's next for Marvel.
Twenty years of friendship made conversation easy at Comic-Con as Young and Cebulski talked about how their love of comics started early. As a child, Cebulski loved Disney, Marvel, and Star Wars, and after seeing George Lucas on television, he realized that there were actual creators behind the art that he loved so much.
At six years old, Chris Claremont's UNCANNY X-MEN #121 was Cebulski's first foray into comics. That love of art continued on. Though, he quickly realized that being an artist wasn't his destiny. Instead he found a love for finding people who did it a whole lot better. "He has an insane eye, and an understanding of where something is, and where something's going to go," said Young. "Believing in and nurturing that—I'm not even going to say that as an assumption—that vision that he sees for that, he gives people that rope."
Cebulski's past work in the manga industry proved to be valuable when Disney purchased Marvel. He moved to Shanghai and began brand management and content creation in Asia. Young believes the skills he learned overseas gave Cebulski the foundation he needed to hone this new career change.
"My job isn't the creative type; my job is to nourish the creatives that are out there," explained Cebulski. "We love to make comics, we love to take our ideas no matter what they are and turn them into the form where people are going to read them. We can like it ourselves, but other people are going to have to enjoy what we do. There is nothing more exciting for me than seeing the name of a penciller, or someone that I met in an artist's alley somewhere and discovered and see their name pop up in a book."
To young kids who have the same dream of working in comics creation, Cebulski had the following to say, "Study storytelling before style. There are opportunities that await. Marvel has the best group of talent and editors on the planet."
Watch more from the newly minted Marvel Comics Editor-In-Chief as he stopped by the Marvel booth and talked about the legacy and future of Marvel Comics at San Diego Comic-Con 2018 below.
The Hype Box
Can't-miss news and updates from across the Marvel Universe!