Comics
Published September 23, 2019
Meet Spider-Man's Amazing Kids
Discover Peter Parker's sons and daughters from across the mighty Marvel Multiverse!
In SPIDER-MAN, JJ Abrams and his son, Henry Abrams, teamed up with artist Sara Pichelli and gave readers an introduction to Ben Parker, the teenage son of Peter Parker and Mary Jane Watson. In this world, Ben lost his mom as a child and his father hung up his webs.
Now, this was not the first time that Spidey's kids have been spotted across the Multiverse. Below, we look back at some of Peter's other children.
Mayday Parker
There's no better place to start than the Spectacular Spider-Girl! After debuting in WHAT IF? (1989) #105, Mayday proved to be an immediate hit with the fans. In her world, Mayday kept Spider-Man's legacy alive and carved out her own legend as Spider-Girl. She even became a reserve Avenger and earned a reputation as one of the top heroes in her corner of the Universe.
More recently, Mayday lost her father during the SPIDER-VERSE crossover. In his honor, she adopted a more fitting codename: Spider-Woman.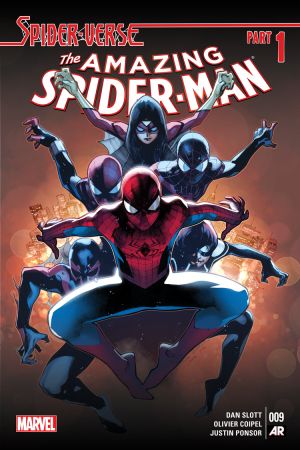 Benjamin "Benjy" Parker
Mayday's brother, Benjy, is much younger than she is—but Benjy also developed his Spider-powers at an even earlier age. He was even briefly Kid Carnage when a rogue symbiote possessed him.
Unlike his sister and his father, Benjy has organic webs and enhanced strength despite being a baby! If he follows his sister into the hero business, then the MC2 world will be in very good hands.
Annie May Parker
At first glance, Annie May Parker could be confused with another alternate version of Mayday Parker. However, Annie is the second daughter of Peter and MJ in their world. AMAZING SPIDER-MAN: RENEW YOUR VOWS (2016) showed readers a reality in which Mayday died years before Annie's birth. And Annie went on to become the heroine known as Spiderling while fighting alongside both of her parents.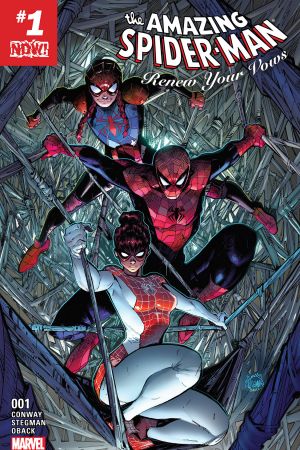 Amazing Spider-Man: Renew Your Vows (2016) #1
published

added to marvel unlimited

writer

penciller

penciller (cover)

editor
What is Marvel Unlimited?
Annie and Mayday actually met during the SPIDER-GIRLS (2018) miniseries within the SPIDER-GEDDON event. And the fact that they could have been sisters hasn't been lost on them.
Claire and Benjy Parker
Chip Zdarsky and Mark Bagley's recently concluded SPIDER-MAN: LIFE STORY (2019) brought in two more children for Peter and Mary Jane.
Claire may not have been named after Aunt May, but she had quite a rebellious streak. Both Claire and Benjy inherited their father's powers, but Benjy was gravely injured during an encounter with Morlun. That's why Claire stepped up to become Spider-Woman, though Claire has yet to encounter any of her "siblings" from another world.
May Parker
EARTH X (1999) #1 once again gave readers a new version of May Parker. But this incarnation didn't just get Spidey's powers, she got Venom's abilities as well!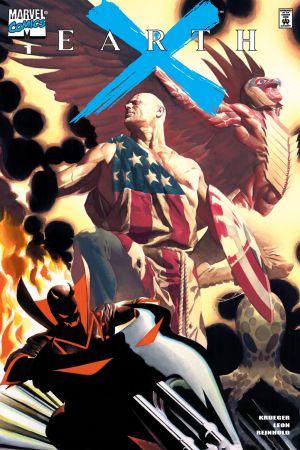 Earth X (1999) #1
published

added to marvel unlimited

inker

penciller

penciller (cover)

writer

colorist

editor

letterer
What is Marvel Unlimited?
Eddie Brock's plan to turn Peter and Mary Jane's daughter against them was a complete failure. Instead, May conquered the symbiote and took over the mantle of Venom. However, Venom wasn't the only May Parker in this story.
May Parker
At first glance, the May Parker in UNIVERSE X (2000) #1 could easily be confused with Mayday Parker. Both young women adopted the Spider-Girl name, but the key difference was that May Parker was the daughter of Mary Jane and Ben Reilly (Peter's clone).
In exchange for acting as one of X-51's heralds, May got a chance to meet Venom/May and her father, Peter. Although the two Mays initially clashed, they eventually saw each other as sisters.
Richie Parker
During HOUSE OF M, Peter was granted his fondest wish: a chance to have a family with his first love, Gwen Stacy. Together, they had a son named Richie, who was named after Peter's father, Richard Parker.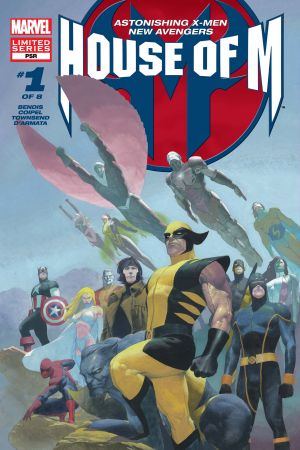 House of M (2005) #1
published

added to marvel unlimited

rating

writer

penciller (cover)

inker

letterer

penciller

colorist
What is Marvel Unlimited?
Upon realizing that the HOUSE OF M reality was a lie, Peter couldn't fully process his grief for losing Richie and Gwen. SON OF M (2005) #1 featured Peter working out his feelings for his lost family, which may be the last time we'll see Richie. But the Marvel Multiverse is a strange and wondrous thing...perhaps, in some reality not yet seen, Richie and Peter can be reunited again.
The Hype Box
Can't-miss news and updates from across the Marvel Universe!