Comics
Published September 27, 2019
MJ Gets Ready to Strike Out on Her Own in 'Amazing Mary Jane' #1
Mary Jane Watson is getting her own ongoing title! Get a look inside the first issue!
Mary Jane Watson is hoping to hit the jackpot! Spinning right out of the events of AMAZING SPIDER-MAN #25, MJ is preparing to weave a web of her very own in Hollywood! AMAZING MARY JANE #1, written by Leah Williams with art by Carlos Gomez and colors by Carlos Lopez, goes on sale Wednesday, October 23, and after spending most of her time surviving the Super Hero universe alongside Peter Parker, Mary Jane is gunning for her big break!
Marvel.com talked to series editor Kathleen Wisneski about what we can expect from AMAZING MARY JANE!
Mary Jane Watson is getting her own series as she forges her own career path, hoping to get her big break. Is this going to be the ultimate break away from the Super Hero world and all of its troubles? (HAHAHAHAHA we all know the truth, just play along, if you could.)
Even in a world with Super Heroes swinging between skyscrapers, personalities in Hollywood are still bigger than life! After years of searching for a true vocation, Mary Jane has a real shot at finding it here -- but she will also learn that her experience dealing with the outsized egos of (some) Super Heroes and Super Villains will come in handy on the West Coast. For MANY reasons!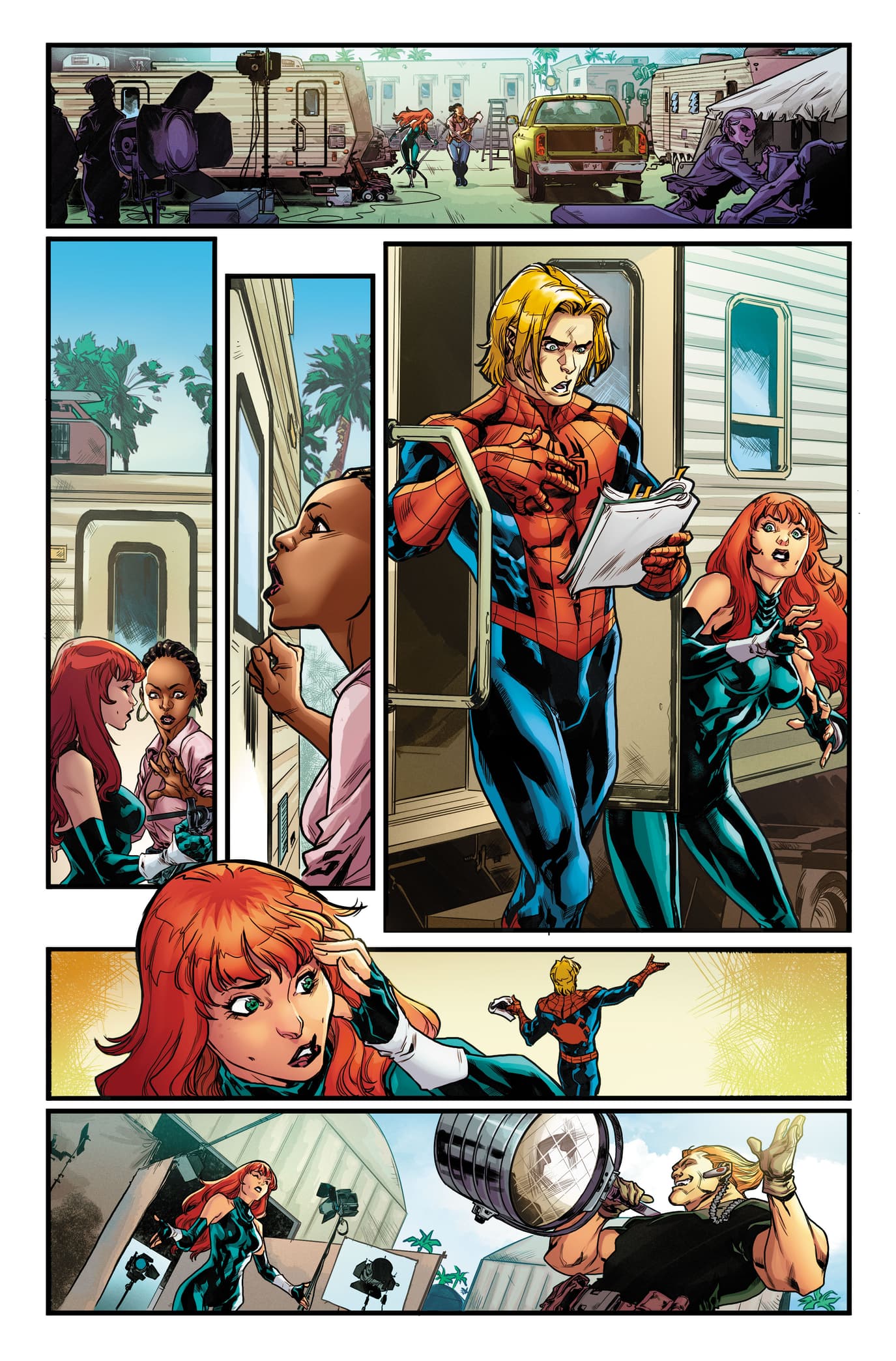 What has prepared Mary Jane for this moment?
Before she became a target for maniacs trying to hurt Spider-Man by proxy, MJ was a survivor, and survivors improvise. Then there's the fact that she thrives in the spotlight and knows how to sell a story. For example: "Oh, May, didn't Peter tell you he had to reapply for his photojournalist license today?" Plus, she was to Secret Hospital what Julianne Moore was to As the World Turns.
Do you think it's harder to make it in Hollywood or to survive living in the Marvel Universe?
Well, on the one hand, nearly everyone in the Marvel Universe has not-survived at least once, so the data says one thing, but my heart says another based on The Day of the Locust and Chris Pratt's diet and exercise regime.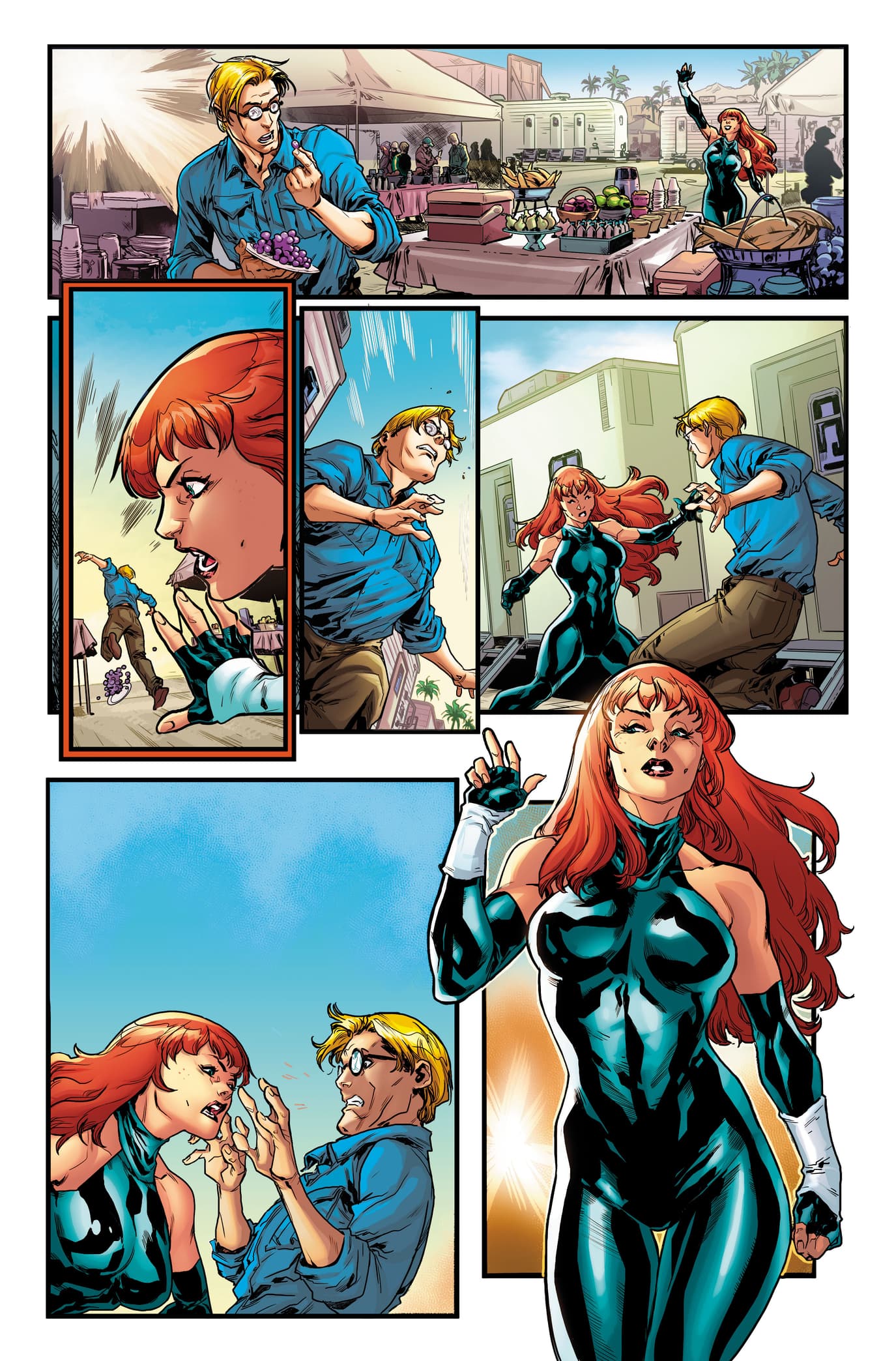 Will any familiar faces be showing up for a set visit?
There are familiar faces at every stage of production! And sprinkled throughout the series. We didn't forget about the West Coast Marvel Universe when populating our supporting cast, so keep an eye out!
What was the artistic approach to Mary Jane in a series of her own?
It was important to me that this series was partially about the fact that anyone can be heroic at any time in their life. I wanted to find an artist who would make Mary Jane look as inspiring just standing up for someone as Spider-Man looks when he webs up a falling building. Carlos Gomez' art would make a great fit on any Marvel book, but we were lucky enough to snag him for AMAZING MARY JANE. Plus, he makes her look fierce while she's being fierce.
What does the future -- and her new series -- have in store for Mary Jane Watson? You'll find out very soon!
AMAZING MARY JANE #1, written by Leah Williams with art by Carlos Gomez and colors by Carlos Lopez, goes on sale Wednesday, October 23. Pre-order your copy today online or at your local comic shop!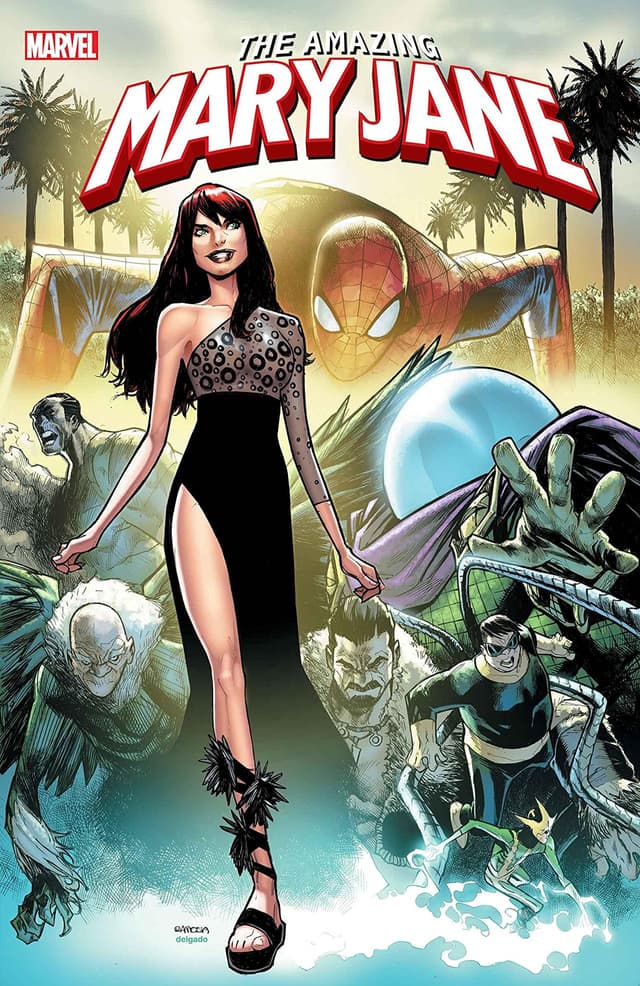 The Hype Box
Can't-miss news and updates from across the Marvel Universe!