Comics
Published September 14, 2018
Mojo's Highest Rated Stunts
With X-Men: Black - Mojo #1 on the way, we look at the villain's most wicked acts!
On October 10, the evil earl of entertainment himself is back with his newest project: X-MEN: BLACK - MOJO #1!
Written by Scott Aukerman with art by Nick Bradshaw and a cover by J. Scott Campbell, Mojo has devised a wicked promotional campaign that can only mean trouble for the X-Men. To mark the return of the Marvel Universe's most malevolent showman, we decided to put together our version of that most dastardly of all episodic television devices: the clip show!
So sit back to enjoy this look at the putrid producer's most pernicious plots!
Network Expansion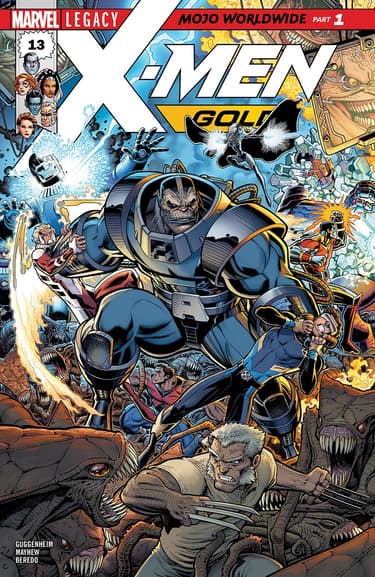 In the "Mojo Worldwide" crossover that began in X-MEN: GOLD #13 and then traded tales with X-MEN: BLUE after that, the villain decided the time had come to expand his media empire. His ratings might've been slipping, but he knew the product was sound. It just needed a new "stage," if you will, so he chose New York City, of course! For the first time, Mojo brought the fight to the X-Men instead of pulling the mutants to his dimension. Using the X-Men's history against them, he showed his world and the City a show unlike any other, all while attempting to slowing convert the Big Apple to a Mojoworld outpost.
The X-Men managed to defeat the plan, but not before Mojo was able to come to Earth himself and plant the seeds of his newest venture: the Mojo News Network. Now only time will tell when the master producer starts to dominate Earth's airwaves like he has done on his home world.
 
In Mojoworld, Television Watches You
Like so many television experts, Mojo knows that reality TV grabs ratings. With that in mind, he set up the Yellow Eye Agency to spy on mutants worldwide. He did not have to "make" content at all; he just let the drama take place and then beamed it directly into the homes of viewers in Mojoworld. Ratings gold. Minimal effort.
Even when X-Force caught wind of the plot in X-FORCE #7, they struggled to shut it all down; Mojo is literally spineless, sure, but don't take that to mean he won't fight back when his brand gets threatened. Able to capture and brainwash Domino when she attempted to turn the spying tables, Mojo kept his new endeavor running for several more issues, racking up plenty more advertising dollars before the rest of the X-Force team finally destroyed Yellow Eye for good.
 
A Buddy Show for the Ages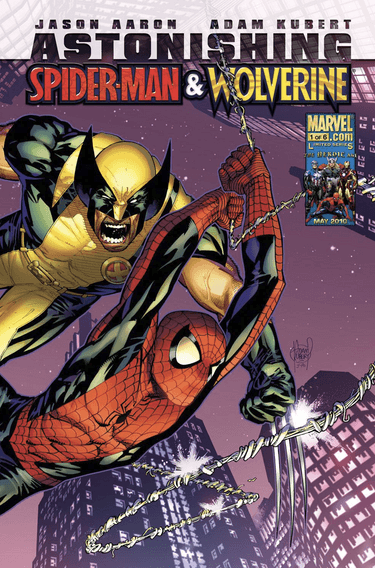 Mojo knows what his people crave. And what do they crave more than anything else? Unlikely team-ups between Spider-Man and Wolverine! And that's what they got in the pages of ASTONISHING SPIDER-MAN & WOLVERINE!
Mojo sent the Friendly Neighborhood hero and the short-tempered Canuck tumbling through time and space his audience's pleasure. Ultimately, Spidey and Wolvie broke out of their time travel adventures and took the fight to the mastermind—but until then, it was a ratings bonanza!
 
A Crystal Palace Deal
Sometimes, to get the kind of quality content your fans demand, you have to work with other production companies. Mojo might not like this, but when he encountered the Exiles in EXILES #18 and became aware of their Crystal Palace, he knew what he had to do.
Offering the aid of Longshot for exclusive broadcast rights, Mojo expanded his possible content pool to include every possible Earth, timeline, or dimension that the Exiles could access. The producer gave the Exiles one of his contracted stars for a brief time in exchange for exclusive broadcast rights to the unknown and ever expanding Multiverse. Not a bad deal.
 
Unwitting Camera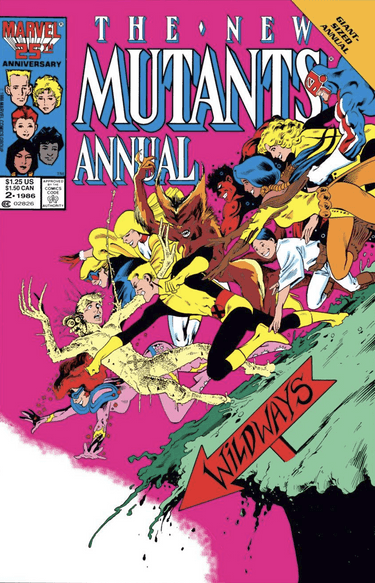 In the pages of NEW MUTANTS ANNUAL #2, Mojo utilized a revolutionary technique to hold down costs and still honor his commitment to the denizens of Mojoworld... Rather than pay for expensive cameras, interdimensional travel, and lighting rigs (?), the king of ratings opted to install secret interdimensional lenses into the eyes of Psylocke!
So, for years, the Mojoverse got original mutant content for free!
 
Cultivating Talent
Mojo has an eye for talent and saw that Marvel's greatest stuntman-turned-revolutionary, Longshot, deserved more than he'd originally been bred for. And in the evil producer's first ever appearance, in LONGSHOT #3, Mojo attempted to take on the power of the hero. Longshot, however, has since been often involved in plots to overthrow Mojo. Ungrateful!
Get ready for more menacing Mojo action by ordering X-MEN: BLACK - MOJO #1 at your local comic shop today!
The Hype Box
Can't-miss news and updates from across the Marvel Universe!