Comics
Published February 21, 2019
'Moon Girl and Devil Dinosaur' Enters 'War of the Realms'
This May, Lunella Lafayette meets Thor for the first time in 'Moon Girl and Devil Dinosaur' #43!
The WAR OF THE REALMS is on its way, but before that happens, Lunella Layafette and Devil Dinosaur are set to meet Thor Odinson for the very first time!
Writer Brandon Montclare will be making mighty Moon Girl history alongside Gustavo Duarte, Ray-Anthony Height, Natacha Bustos, Sujin Jo with MOON GIRL AND DEVIL DINOSAUR #43! The issue, which is actually set before the events of the WAR OF THE REALMS crossover, arrives in May.
Check out the first glimpse at Sujin Jo's MOON GIRL AND DEVIL DINOSAUR #43 Battlelines variant below!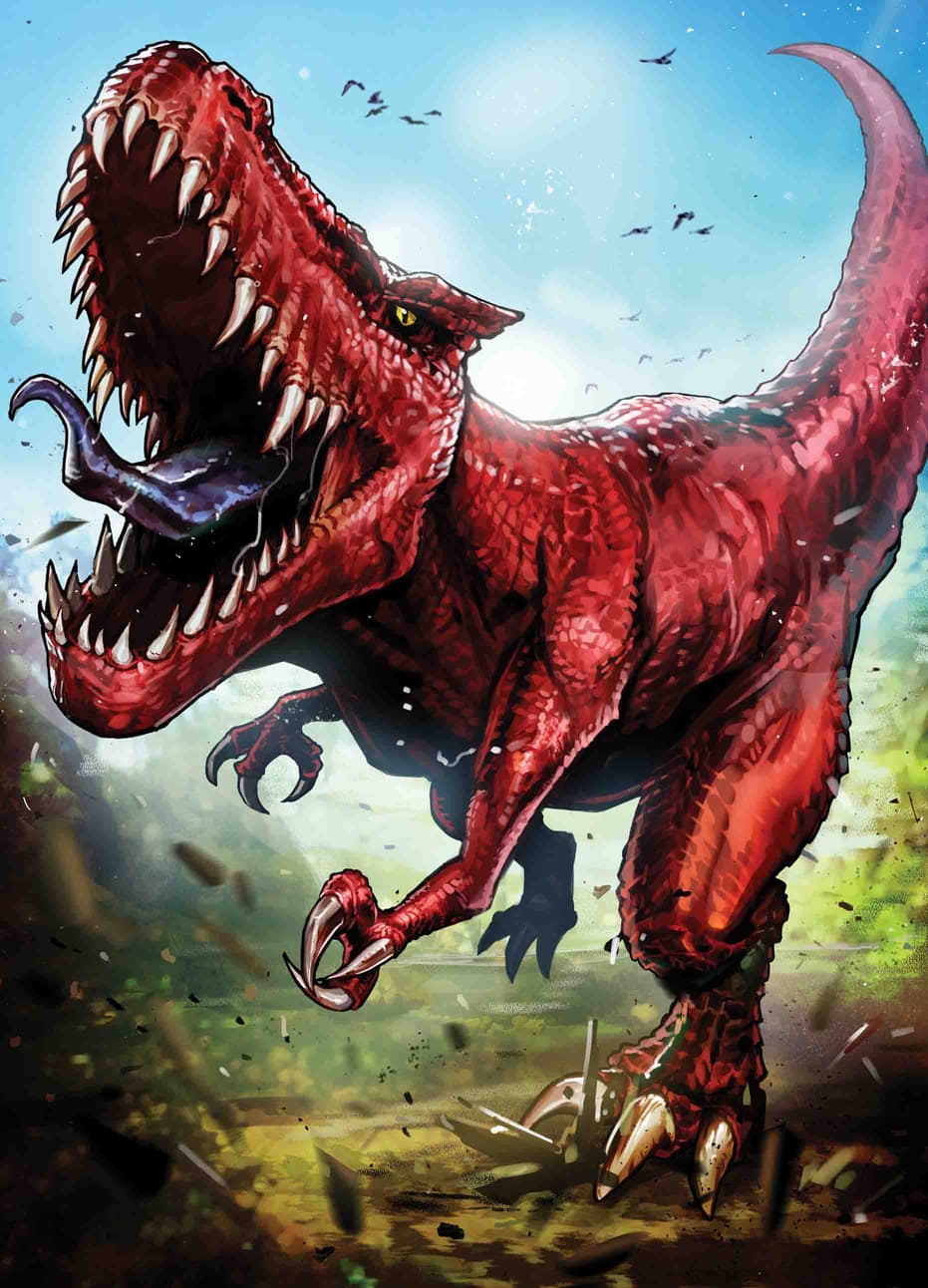 So, what will it be like when the smartest person in the world meets a Norse god and gets whisked away to Asgard? We caught up with Mr. Montclare to find out!
Marvel.com: Without giving too much away, what was it like getting to write a story that introduces Lunella to Thor for the first time?
Brandon Montclare: Because I co-created the character, I get to write most of the stories where Lunella meets someone cool for the first time. They are all tremendous fun for me, since I grew up on Marvel characters. But the best part with each team up is Lunella being woven the fabric of the Marvel Universe. That means somewhere down the road you'll be asking what it's like for a yet-to-be-dreamed-up hero to meet Lunella Lafayette!
MOON GIRL AND DEVIL DINOSAUR is now in it's fourth year—but there are still a lot of my personal favorites waiting to guest-star. Thor is a great character with a very different voice, so he's fun to write. He's also almost the opposite of Moon Girl: you expect him to fight with his heart, not with his head. Even though she's the nine-year-old, Lunella sees Thor as childish. But undeterred by the kid's low opinion of him, he gets her to Asgard.
Marvel.com: What will the overall action of this tie-in issue look like?
Montclare: Most of the story takes place in Asgard. So there's not just Thor. There's Loki, Sif, and the Warriors Three. It's a flashback to an adventure before WAR OF THE REALMS that ties into the "present." Moon Girl is like a fish out of water in the fantasy world. But Devil Dinosaur fits right in. Moon Girl is (literally) a nuts-and-bolts type. And most of her life, she's happy in the humble, low-rise Lower East Side. Asgard is a culture shock, to say the least: magic and fantasy and people who talk a very funny form on fancy English.
Of course, this is all a set up for going toe-to-toe with Viking gods, magic hammers, dragons, and dinosaurs. Gustavo Duarte is this issue's guest artist. He's got the perfect fairy-tale style that readers saw in our Christmas Special, issue #37. Each and every month, Tamara Bonvillain brings the best colors, and now she gets to take the Rainbow Bridge to Asgard. Like Tamra, letterer Travis Lanham has worked on every page of this series. In this issue, he gets to play with the sounds of Marvelous Old Norse and he'll help a few big surprises pop.
Marvel.com: How is Luna handling the larger impact of the WAR OF THE REALMS event?
Montclare: She's out in the cold, like everyone else. While this story is mostly a flashback, there is a bit of important stuff in the here and now. There was some unfinished business back on Asgard—Moon Girl and Devil Dinosaur have been patient and are going to make sure their revenge is a dish best served snowy.
Marvel.com: How should readers prepare themselves for issue #43?
Montclare: Hold on to your Mjolnir! I don't want to get too spoilery, but you can't have MOON GIRL AND DEVIL DINOSAUR #43 without Dino-Thor, the God of Thunder-Lizards. Because who's more worthy than Big Red?
Pre-order MOON GIRL AND DEVIL DINOSAUR #43 at your local comic shop now!
The Hype Box
Can't-miss news and updates from across the Marvel Universe!